"SkyWorld is founded on one single vision – 'Always Best City Developer' with a clear purpose to 'Make Living Better'. We believe these refined statements will further strengthen SkyWorld's positioning in the property industry and lead the company to be at the forefront."
For many, the natural response to the current economic downturn brought on by the Covid-19 pandemic is to shelve big-ticket dreams, and that includes buying homes.
What then has been so irresistible about SkyVogue Residences that house buyers are willing to disregard the uncertainties and snapping the units up as if they are as cost-negligible as – well, hot cakes? Officially launched in March 2021 while the pandemic was still raging, the development has chalked up 95% sales to date.
Such an impressive demand for SkyVogue Residences speaks a lot for its developer, the award-winning SkyWorld Development Group, whose brand promise is to provide quality homes and living. SkyWorld CEO Lee Chee Seng says that the strong take-up rate is a testament to the confidence given by homebuyers even in uncertain times, emphasising that it has always been in the interest of the developer to offer quality projects with good value, along with timely delivery, to its purchasers.
With the proven successful award-winning project by the developer is SkyLuxe On The Park Residences at Bukit Jalil, KL, which bagged the merit award in The Edge Malaysia–PEPS Value Creation Excellence Award 2021 and also with the highest QLASSIC score of 85% in 2020.
Modern & Minimalism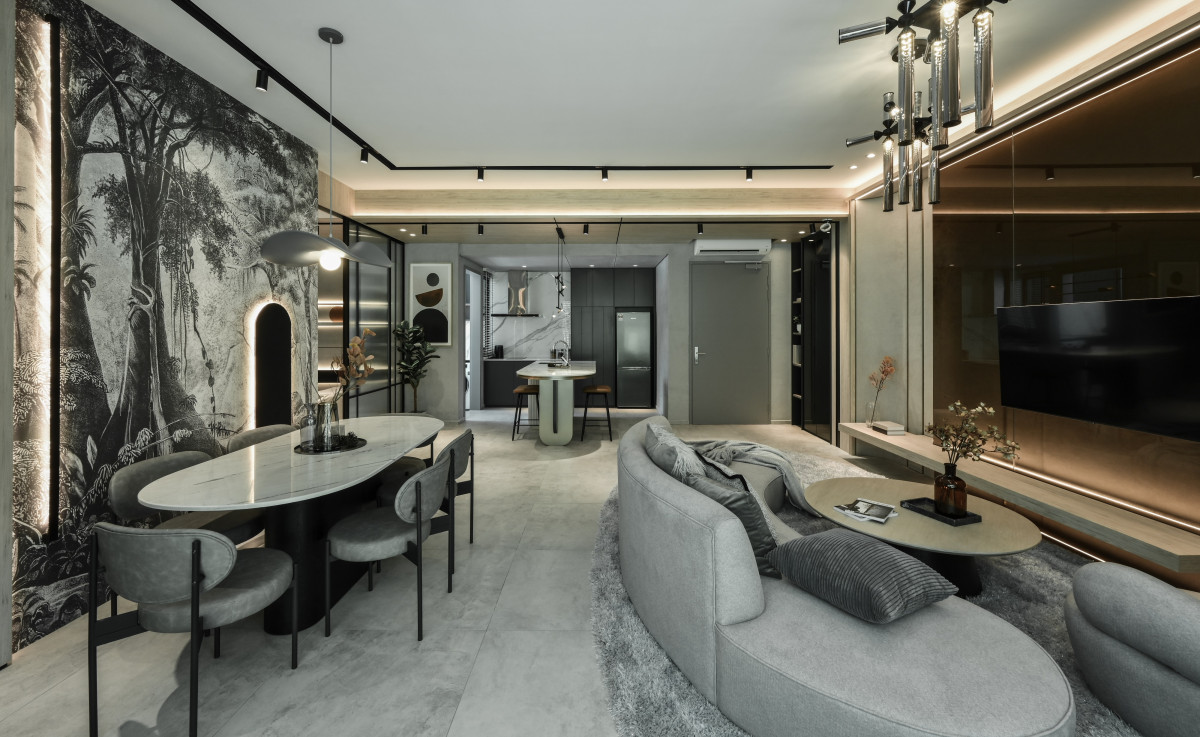 Reflecting its name "Vogue", which is a French word for fashion or success, the high-rise exhibits a contemporary concept. Inspired by the idea of modern minimalism, it is shaped in a palette of tones, curves and layers, which are artfully incorporated into its spatial design.
Taking cognisance of the increasing time spent at home since the Covid-19 pandemic, SkyVogue Residences is a low-density condominium with only 333 residential units offering generous built-ups in three-unit types, each catered for different household sizes and lifestyle preferences – Typical, Duplex or Penthouse. Ideal for young families or couples, the units come in layout options of Type A (1,085 sq. ft., 3 bedrooms & 2 bathrooms), B (1,300 sq. ft., 3 bedrooms & 2 bathrooms) and C (1,400 sq. ft., 3+1 bedrooms & 3 bathrooms). Both duplex and penthouse units were all snapped up upon the project launched.
Strategic location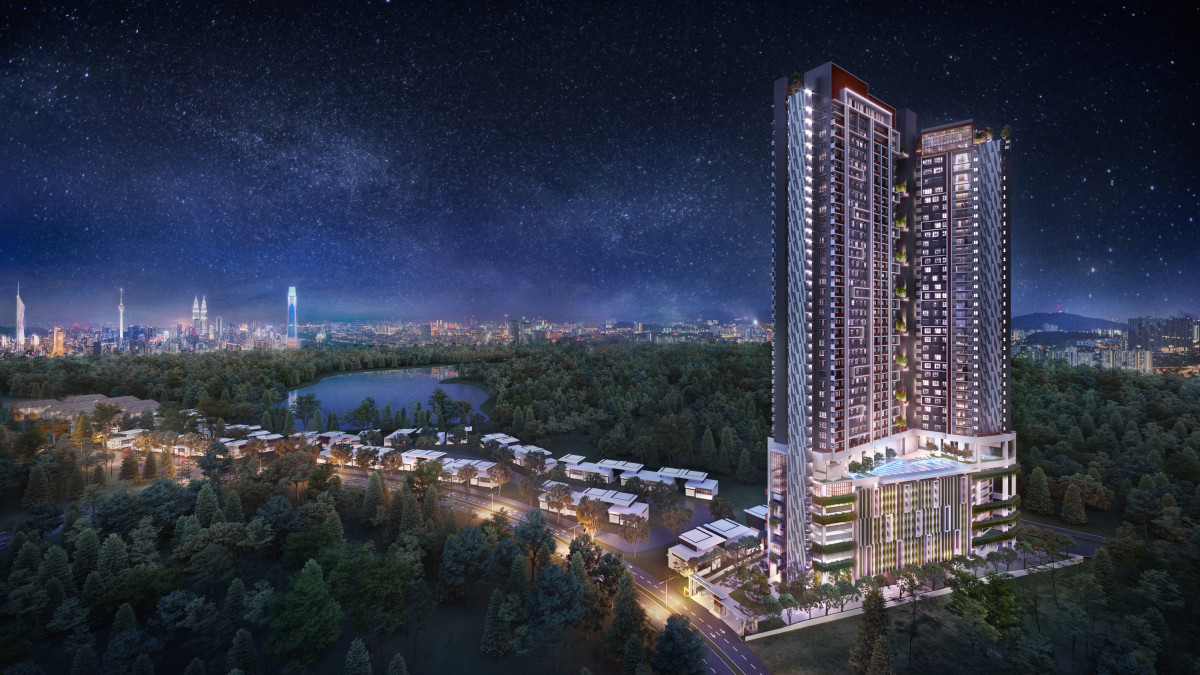 SkyVogue Residences situated in Taman Desa, Kuala Lumpur, the neighbourhood is a perfect blend of idyllic nature and modern convenience, close to various schools (VIKAS International School, Kuen Cheng High School), medical centres (Taman Desa Medical Centre, Pantai Hospital KL, Assunta Hospital, Beacon Hospital) and transportation hubs (upcoming MRT Kuchai, LRT Bangsar, KTM Mid Valley). It also lies within 2km driving distance to shopping destinations such as MidValley Megamall and Bangsar Shopping Center (BSC), where one can easily hop over for daily necessities, groceries, lifestyle and luxury items, or even hang out with friends over sumptuous dining and high tea.

Sited opposite the famous Woo Pin Fish Head Noodles, and between the Armada Villa Bungalow and a football field adjacent to the main road, SkyVogue Residences lies in vicinity to prominent upcoming developments.

This strategic location is highly accessible via the MEX Highway, Federal Highway, SPRINT Highway and the KL-Seremban Highway. It sits at the urban centrepoint of Kuala Lumpur and Petaling Jaya cities, surrounded by an abundance of vibrant commercial areas like KL Eco City, Bangsar and PJ Corporate Tower. This affords residents the convenience of working close to home, thus avoiding long travel times and traffic jams.
Keeping relevant to the times
Going beyond the standard requirements for optimal comfort, residents here do not just enjoy ample natural lighting and ventilation, but a smart system utilising the latest technology.
SkyWorld is committed to being the best city developer in Malaysia, providing an unparalleled living experience to modern city communities. This is reflected in innovative design upgrades to the building infrastructure catered for higher standards of convenience, safety and modernity.

Getting in and out of home is a breeze, with an innovative Seamless Mobile Access System (SMAS) that offers keyless entry. Indeed this promises a 'new normal' of ease and safety, as residents need just their smartphones to access key areas such as the entrance guardhouse barrier gate, lift lobby, lifts and facilities floor – no more worry of access cards being lost or illegally duplicated by trespassers. In line with the latest Smart Home trends, each unit incorporates a digital lockset for the main door, eliminating the use of cumbersome keys.

As for the lifts, a unique Destination Control System (DCS) intelligently groups together people with the same destination floors to optimise passenger flow. This results in shorter transit times with calling the lift to residents programmed unit floor directly, fewer intermediate stops, electricity savings and a closer integration into the building's access control system. SkyVogue is Malaysia's first residential development equipped with DCS, which is typically integrated only in corporate buildings.

Peace of mind is paramount in creating a comfortable living experience. Here, residents can rest assured with a stringent five-tier security system purposed for uncompromising safety standards. It spans from the guard house at the main entrance boom gate, including card access to the lobby and elevators, as well as CCTV surveillance and a comprehensive guard patrol system.

Other than that, SkyVogue Residences also incorporate with the Automated Waste Collection System, a hygienic and concealed waste movement system to provide residents with a cleaner, healthier, and more quality living environment.

The development also offers two entrance access routes, segregated for use of visitors and residents. The public entrance is located at the ground level connected to the main road, while the residents-only entrance is directly linked from the basement parking to Jalan Desa.
Resort-like facilities right at your doorstep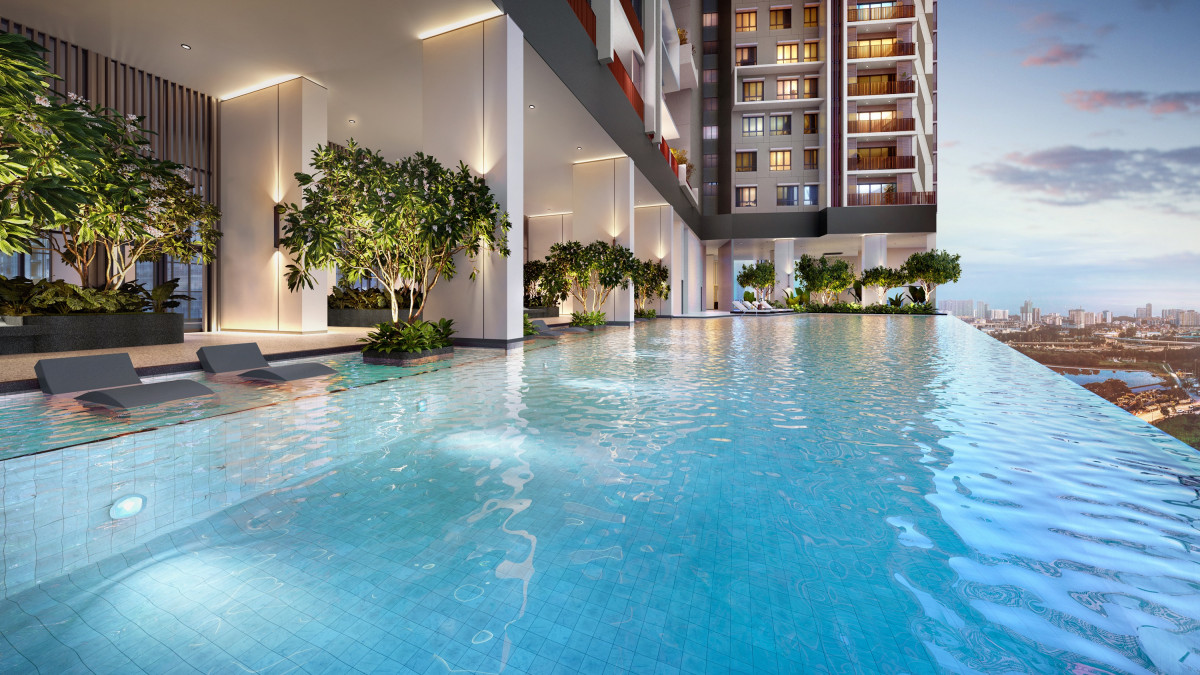 Without having to even step out from the building, SkyVogue residents here can enjoy a variety of thoughtfully-curated facilities and social spaces spread across its multiple levels. Over 36 lifestyle facilities create avenues for neighbours to connect amidst refreshing natural environments, while providing individuals with space for personal respite from the hectic city life.

From the ground level all the way to the spectacular Sky Deck, multiple levels of relaxation and enjoyment await. On the 11th floor, an Aqua Deck beckons with rejuvenating water-themed recreational facilities such as a long infinity lap pool, jacuzzi and wading pool. For avid swimmers, the long lap swimming pool offers an invigorating workout, while families with young children will fancy the playground and wading pool. After a long day out, the jacuzzi connected to the lap pool offers an inviting space for relaxation.

Climb up to Sky Deck, the pinnacle of SkyVogue's comforts, simple facilities such as the Sky Swing and Sky Pavilion that offers 360 panoramic views set the stage for leisurely activities spent together with loved ones, or even by yourself reading a good book. The Duplex Sky Gym caters for fitness enthusiasts and gym novices alike. Sweat out to your favourite workout routine, while taking in a sumptuous unobstructed city skyline or greenery view. On the weekends, invite your family or friends over for a hearty BBQ session at the Sky Terrace, or even harvest your own spices from the Herb Garden.
Building long-lasting developments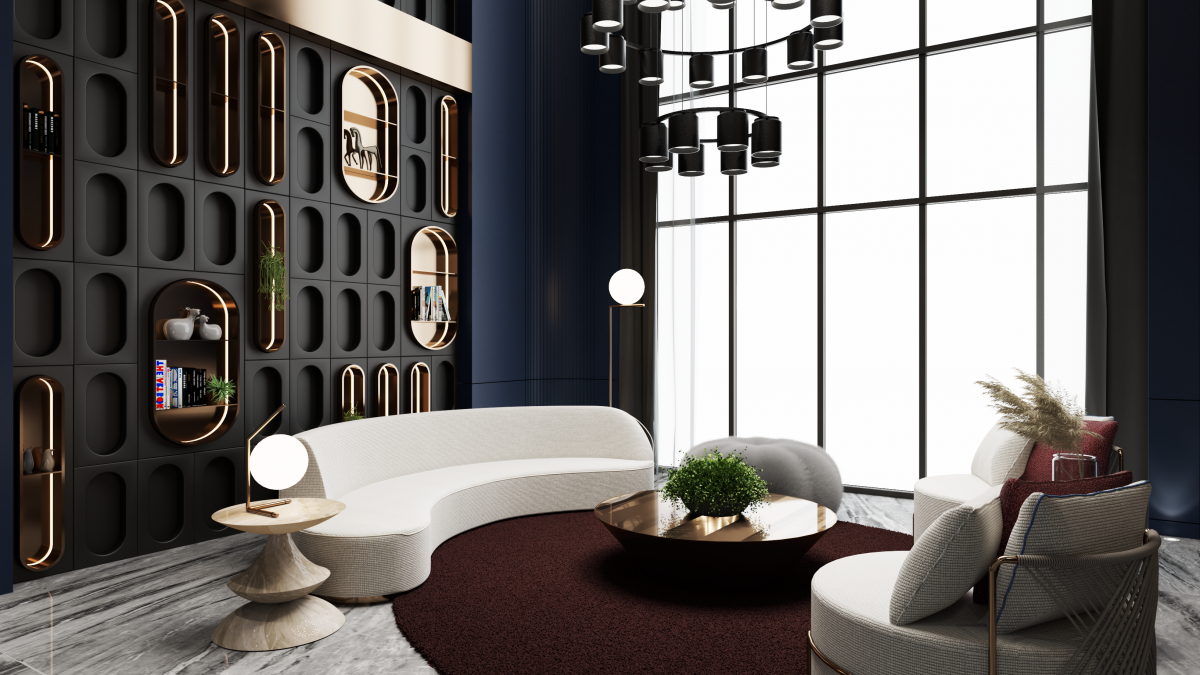 SkyVogue Residences compliances with the exacting world-class standards, including the QLASSIC Assessment for good workmanship, and the Green Building Index (GBI) for environmental sustainability. True to its reputation as one of the best all-around residential projects of 2021, SkyVogue Residences is named winner of the Residential High-Rise Architectural category at the Asia Pacific Property Awards 2021-2022 and also the Excellence in the Distinctive Award 2021 by StarProperty with the emphasis on heightened design that fuses modern minimalism with quality living.
"SkyWorld is founded on one single vision – 'Always Best City Developer' with a clear purpose to 'Make Living Better'. We believe these refined statements will further strengthen SkyWorld's positioning in the property industry and lead the company to be at the forefront," Lee highlights.
An exciting array of upcoming launches
As you are reading this, limited units of SkyVogue Residences are being snapped up by discerning homeseekers who know this is the real deal and one that does not come easy!
An array of exciting property launches is also in the line-up this year, so keep a look out on SkyWorld's website and social media platforms, and do not miss out on those upcoming sweet deals up for grabs.
For more information on SkyVogue Residences, please visit skyworld.my/skyvogue or call (03) 2727-7560. Alternatively, check out the show unit with your own eyes at the SkyWorld Gallery @ Bukit Jalil.
Interested in this project?
Drop your details if you'd like a sales consultant to contact you.
In this Series
Learn how banks are transforming

Video: Innovation at work

Video: The new digital bank

Video: The new digital bank

Video: The new digital bank
Video: Innovation at work