Creating a better world today sets the precedent to an even better world for our children and future generations.
What do people want in a home? Do the current designs cater to their needs? Will the developments now still be relevant well into the future?
Without much research, most houses have been constructed based on the tried and tested – from years ago. Over time, some of these needs have evolved and new ones have appeared.
As one of the leading property developers in Malaysia, Eco World Development Group Bhd (EcoWorld) has been keeping its ear to the ground. Determined to cater to homebuyers' actual needs, the company has carried out surveys and researches to gain such insights. The end goal of the property developer is simple – to build quality homes and sustainable townships that not only meet the needs of today but of the future.
The developer thrives on challenging the conventions of homebuilding designs to cater to different age and socio-economic groups, but maintains elements that every homebuyer would appreciate, such as built quality, sustainability, liveability, comfort and attainableness.
Towards this end, EcoWorld believes in starting from the planning stage, where it designs not just the property but also the entire township, with sustainability at its core.
"We want to provide the right home, place and space across generations and assist our residents to fully live out their dreams and aspirations," says EcoWorld President & CEO Datuk Chang Khim Wah.
Innovative, yet practical
Even before the pandemic, the demand for homes has shifted from the biggest and swankiest to what is practical and sustainable. Further exacerbated by economic pressures and demand for healthy lifestyles, the masses now look for homes that offer ease of maintenance, functionality in design and layout, as well as a healthy living environment with green spaces and outdoor recreational facilities.
Taking these into consideration, EcoWorld has created innovative residential concepts including Co-Home, ErgoHomes, duduk and Garden Home.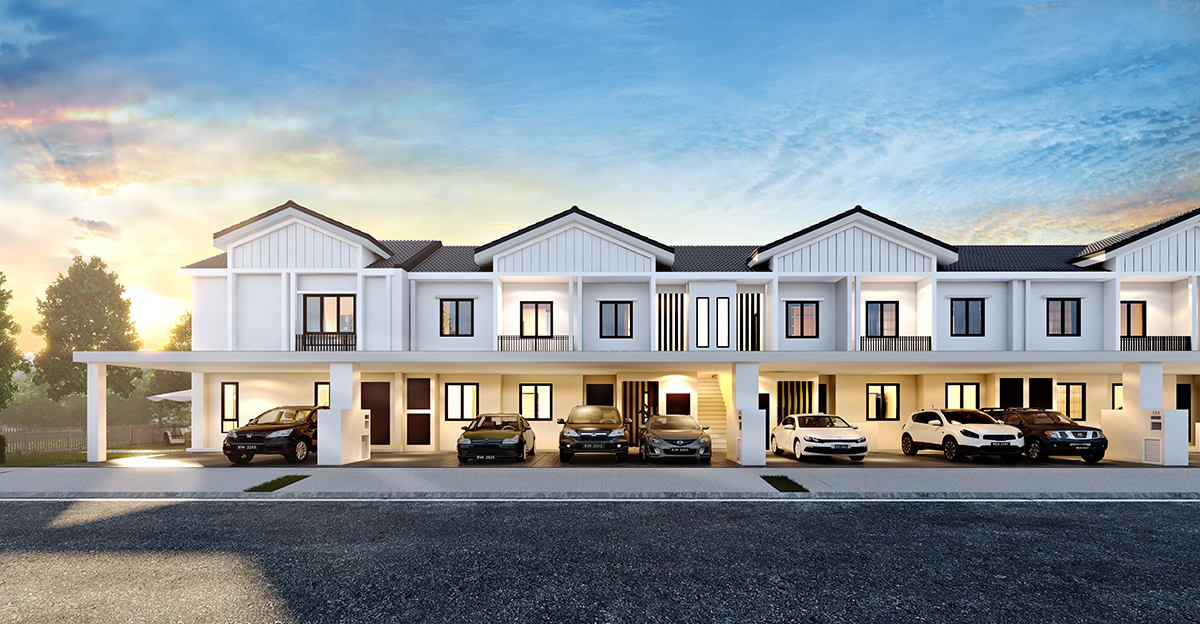 Co-Home for example, is a revolutionary hybrid landed living concept. It was first introduced at Eco Horizon in Batu Kawan, Penang followed by Eco Grandeur in Puncak Alam, Selangor. A Co-Home is basically a two-storey terraced house, but split into two units (one on each level) sharing the same footprint. This design addresses two primary needs – a landed living lifestyle at a price likely lower than a normal two-storey terraced house.
An added benefit is that Co-Home allows room for growing families and for multiple generations to live under one roof,while maintaining personal space and privacy.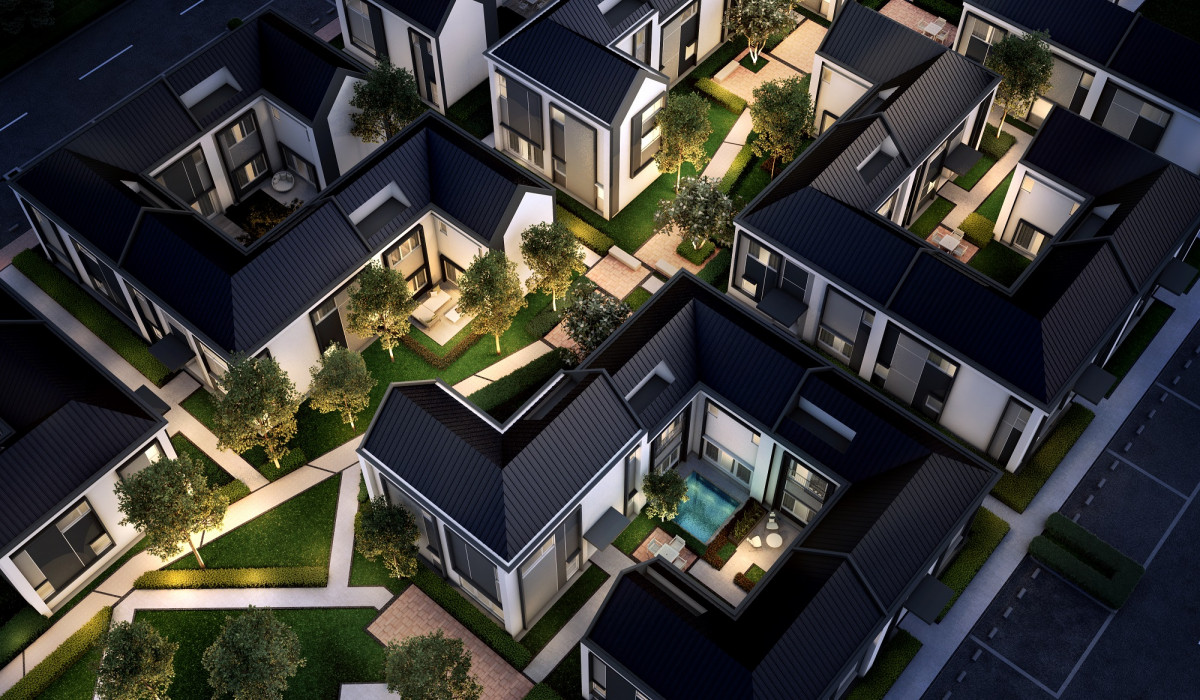 Meanwhile, ErgoHomes at Eco Forest, Semenyih in Selangor, was crafted based on feedback from a survey that found most potential homebuyers were Gen Ys who prefer landed properties that come with extra land, but at accessible price points.
So, unlike traditional terraced houses, each ErgoHomes is shaped like an "L" in a four-unit cluster, making each unit like a corner terraced house. Within it is a 15ft by 15ft private garden that gives homebuyers the flexibility to create a plunge pool, an edible garden or any creative nook imaginable.
Furthermore, unlike a typical terraced house layout that limits natural light and ventilation, ErgoHomes' L-shaped design allows more openings for daylight into the whole interior.
Another differentiating feature in ErgoHomes is the placement of the staircase to the second level, which takes up substantial space in a conventional terraced house. In ErgoHomes, the stairway is set in an unobtrusive position to free up the living areas, thus creating an efficient and flexible layout.
Lasting legacy
To ensure their homes stand the test of time and their townships remain coveted places to live for decades to come, Eco World has focused on sustainability and minimising environmental impact in all its developments.
"Creating a better world today sets the precedent to an even better world for our children and future generations," says Chang.
Take Eco Spring in Iskandar Malaysia, Johor for example. About 22% of the township is covered by green and open spaces. This has helped reduce the overall temperature within Eco Spring compared with the surrounding areas.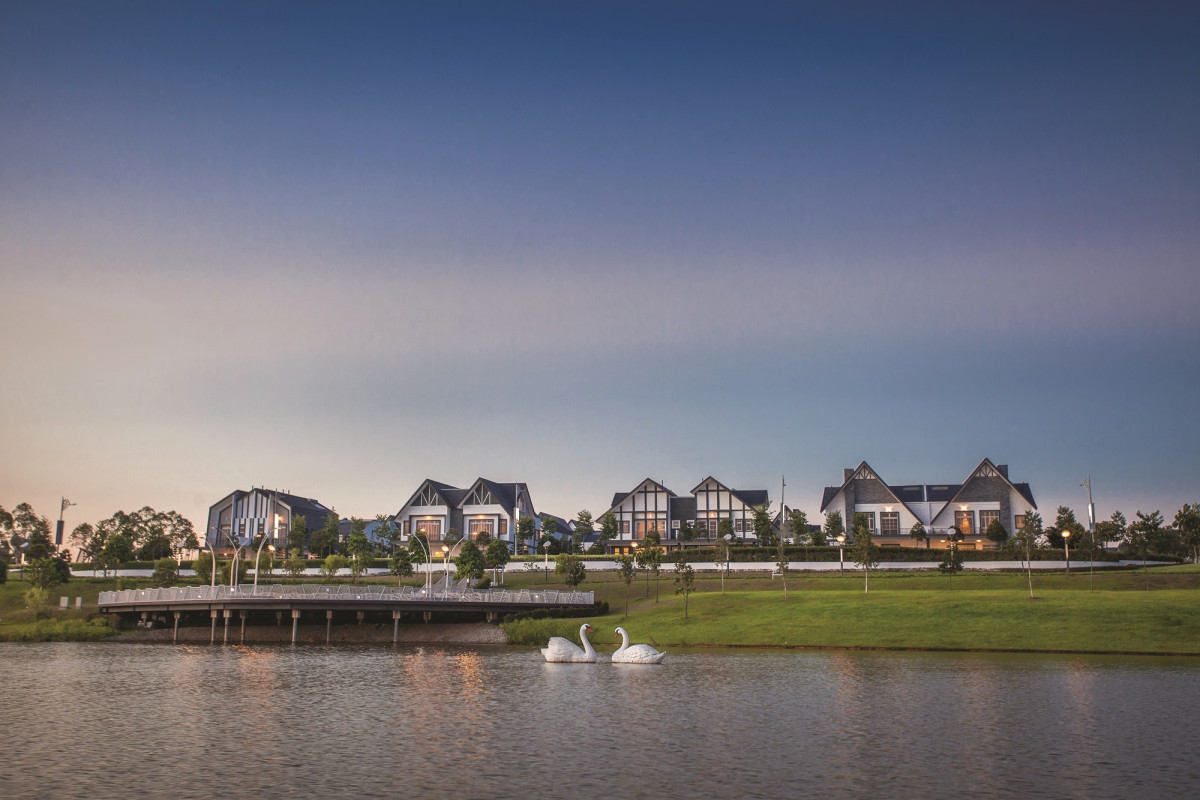 On top of that, the north-south orientations of the dwellings, coupled with the precise window-to-wall ratios, are carefully calculated to minimise sun exposure and maximise natural light at the same time. This keeps the indoors cool with minimal reliance on air-conditioning.
The 614-acre township also boasts cycling paths and pedestrian walkways covering 24km and 42km respectively, to encourage residents to walk or cycle for recreation or to get from one point to another within the township. These routes are separated from roads to keep cyclists and pedestrians safe from vehicular traffic.
Eco Spring also has a1-hectare dedicated nursery on site for growing and propagating trees and shrubs that are used for the landscaping of the township, thus reducing the environmental impact from transportation. Over 50,000 shrubs and plants have been grown here so far.
In fact, EcoWorld has set a target of at least 15% green spaces in each of its township. This is approximately 50% higher than the minimum threshold imposed by most regulatory authorities. In addition, eco-friendly methods are adopted for long-term maintenance of its facilities, such as the use of mud balls to decompose sludge and clean the lakes in all its townships.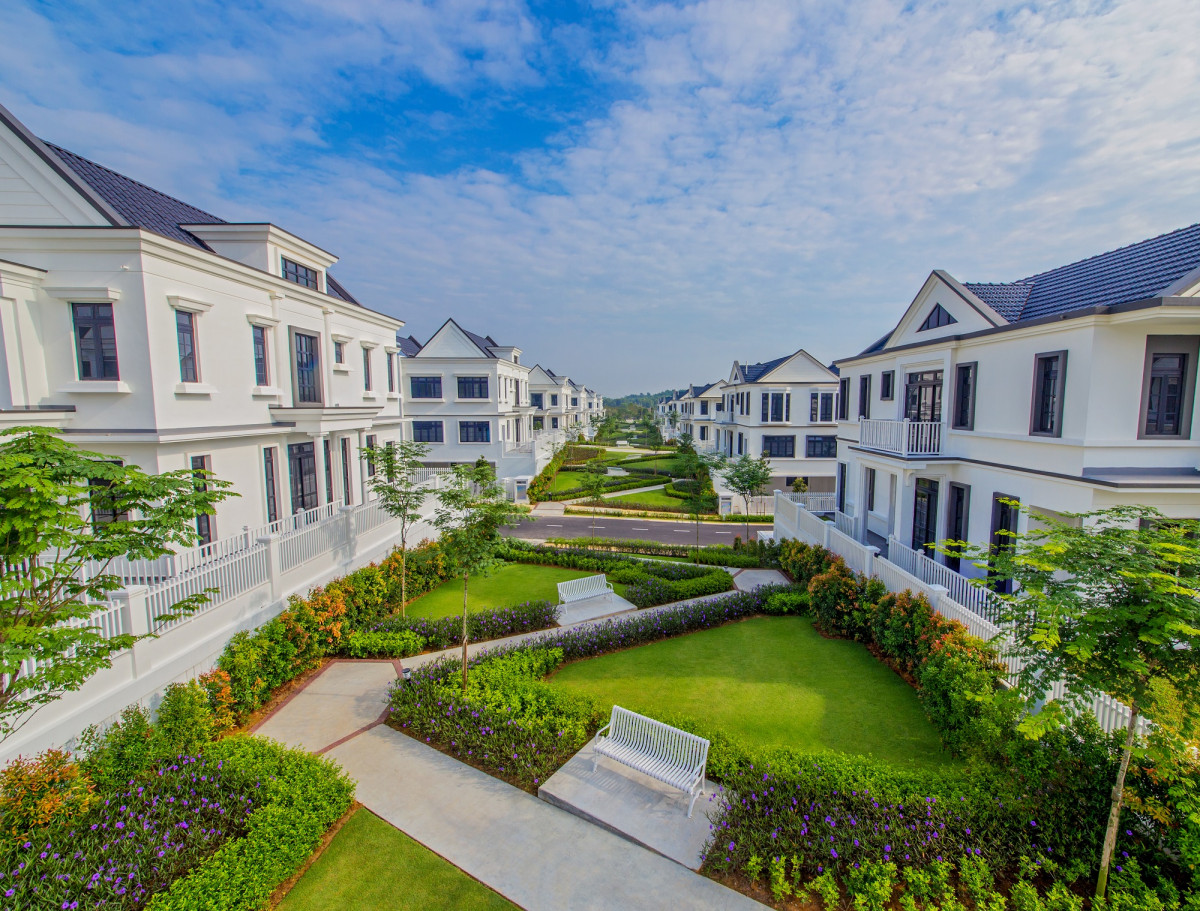 Indeed, for EcoWorld, sustainability goes beyond mere construction of buildings to cultivating communities that are able to flourish and grow to their fullest potential.
Nurturing sustainability
EcoWorld residents embrace sustainable living
Lau Sook Ming and Terence Teh, mother and son residing in Eco Sanctuary, Selangor
"Being green is actually very simple. We can educate our younger generation so we can have a greener place to stay now and for the future. Being in an environment with many leisure activities has actually encouraged me to spend more time outdoors with my family. It is really great now that I have facilities around me that I can enjoy with my family members [in Eco Sanctuary].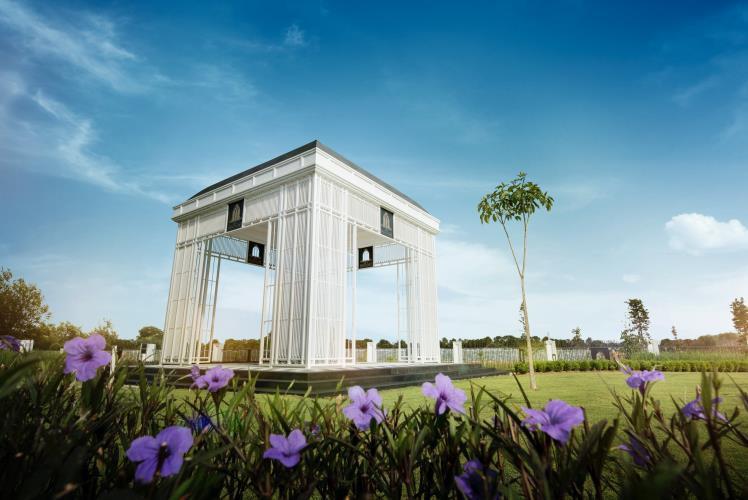 Most EcoWorld townships have incorporated green features such as rainwater harvesting systems and edible gardens where we can plant vegetables or fruit for our own consumption.
We have to take care of nature and not take it for granted. When we give back to nature, we are also giving back to our children.
Eco Sanctuary's open concept allows us to be more connected with the outdoors. Sometimes, I'll just come out for cycling or just to get a breath of fresh air.
I think it is an efficient way of living. For example, something simple like used coffee grounds can be composted as fertiliser. Another good example would be recycling – as we slowly pick it up, eventually, it becomes a habit."
It takes more than beautiful homes to make a township liveable, don't you agree? Discover the ingredients to a good township in our FREE guide on "What Makes a Township Tick" here!
Interested in this project?
Drop your details if you'd like a sales consultant to contact you.
In this Series
Learn how banks are transforming

Video: Innovation at work

Video: The new digital bank

Video: The new digital bank

Video: The new digital bank
Video: Innovation at work