The Group is focused on offering products that suit a variety of lifestyles and budgets. Our diversified offerings mean there is something for everyone, especially the M40.
Innovative design solutions for today's homebuyers
Millennial Malaysians and those in the M40 group form the largest group of potential homebuyers in Malaysia, but they have to navigate evolving lifestyles, rising costs, and an unpredictable economy to achieve their dreams.
Recognising these challenges, Eco World Development Group Bhd (EcoWorld) has initiated a co-creation exercise to design innovative housing designs that meet the budgets and aspirations of these homebuyers. This has led the property developer to introduce a selection of unique homes in prime areas within EcoWorld's townships across the Klang Valley, Penang and Johor.
"The Group is focused on offering products that suit a variety of lifestyles and budgets. Our diversified offerings mean there is something for everyone, especially the M40," EcoWorld President and CEO Datuk Chang Khim Wah says.
Among the unconventional new home designs by EcoWorld are:
duduk
duduk offers what the younger generation of urban dwellers want – a modern high-rise lifestyle via an easy entry point.
Inspired by the successful launch of apartments at Eco Majestic, Semenyih in 2016, duduk is a concept of a vertical township within an existing township that takes advantage of the latter's completed infrastructure, built environment and amenities.
Unlike affordable apartments that are typically small three-digit sq ft spaces or are located in remote areas, duduk homes are sited in EcoWorld's fast-growing townships. For instance, homebuyers can choose to own a duduk unit either at Eco Sanctuary, located south of Kota Kemuning; or at Eco Ardence in Setia Alam, both in Selangor. Named Se.Ruang D' Eco Sanctuary and Huni D' Eco Ardence, the 1,000 sq ft units are budget-friendly at RM400,000 and below!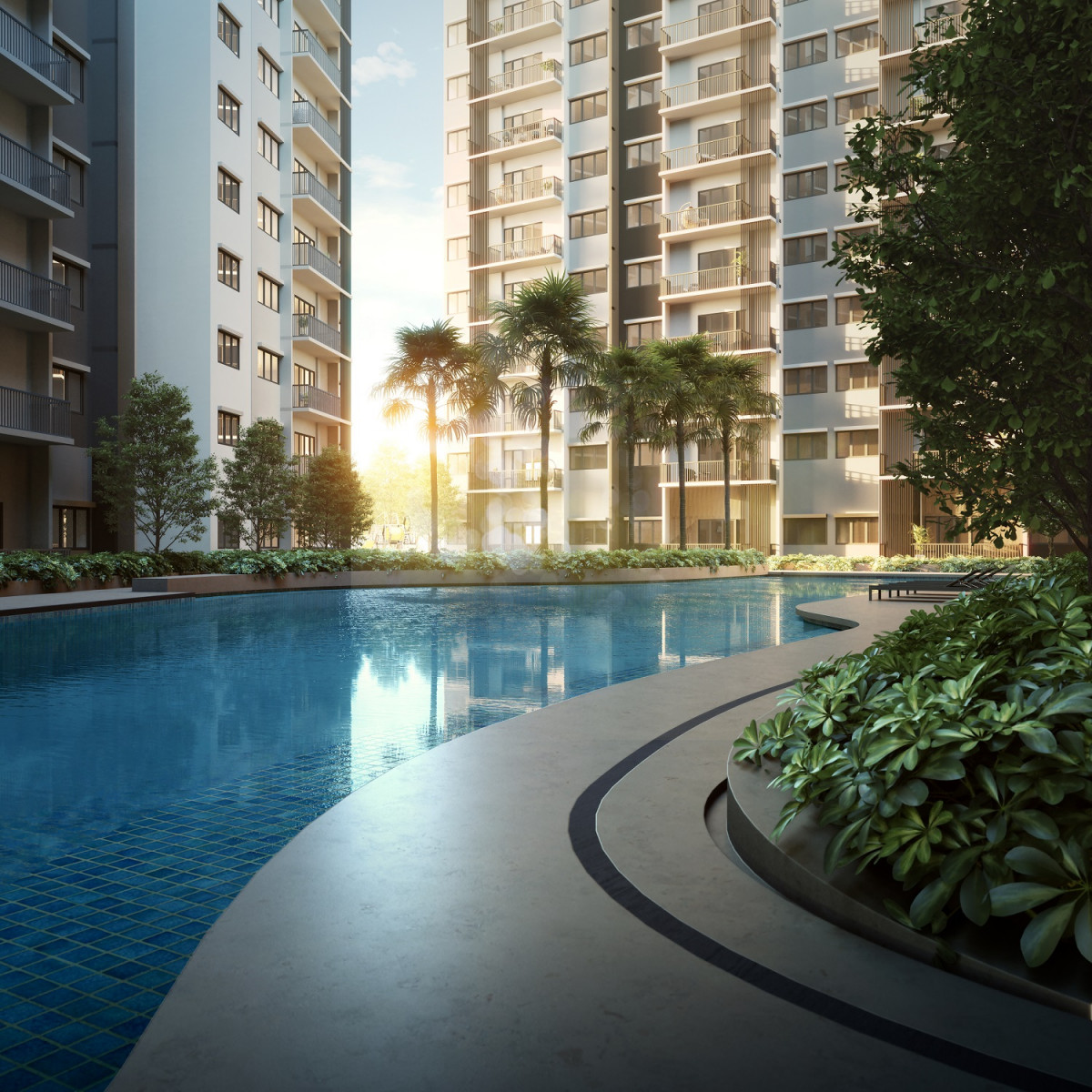 Co-Home
Co-Home and ErgoHomes are specially designed for first-time homebuyers, young families and multi-generation families who want to live together but in separate premises.
Co-Home is a hybrid single-floor concept where you can choose either an upper-level or a ground-level unit. This idea addresses two main needs of aspiring homebuyers – a landed living lifestyle and affordability. Simultaneously, it caters to multi-generational families where you can live within the same two-storey building with your elders or siblings but with each household enjoying their own personal separate quarters.
The first Co-Home was launched in Eco Horizon in Batu Kawan, Penang, followed by Eco Grandeur in Bandar Puncak Alam, Selangor.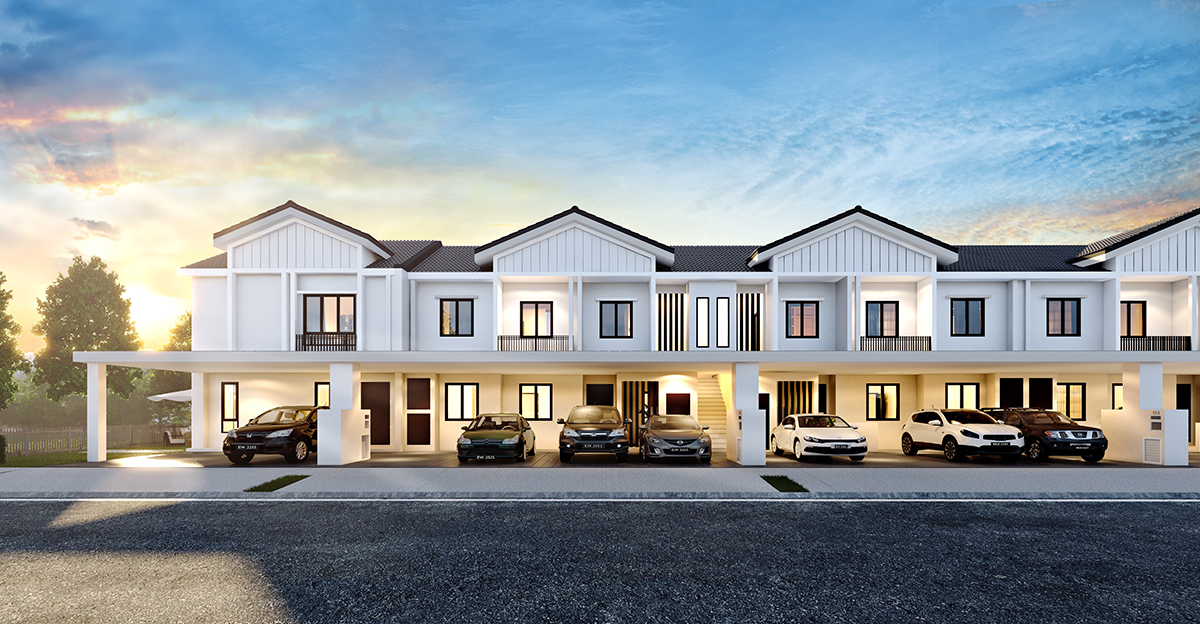 ErgoHomes
ErgoHomes is described as a "communal spirit meets efficient space planning" concept, inspired by the science of ergonomics. Unlike conventional terraced houses in Malaysia, ErgoHomes' unique design places each unit to be like a corner terraced house. So, you get spacious landed homes at budget-friendly costs.
Eco Forest township in Semenyih is the first EcoWorld township to offer ErgoHomes.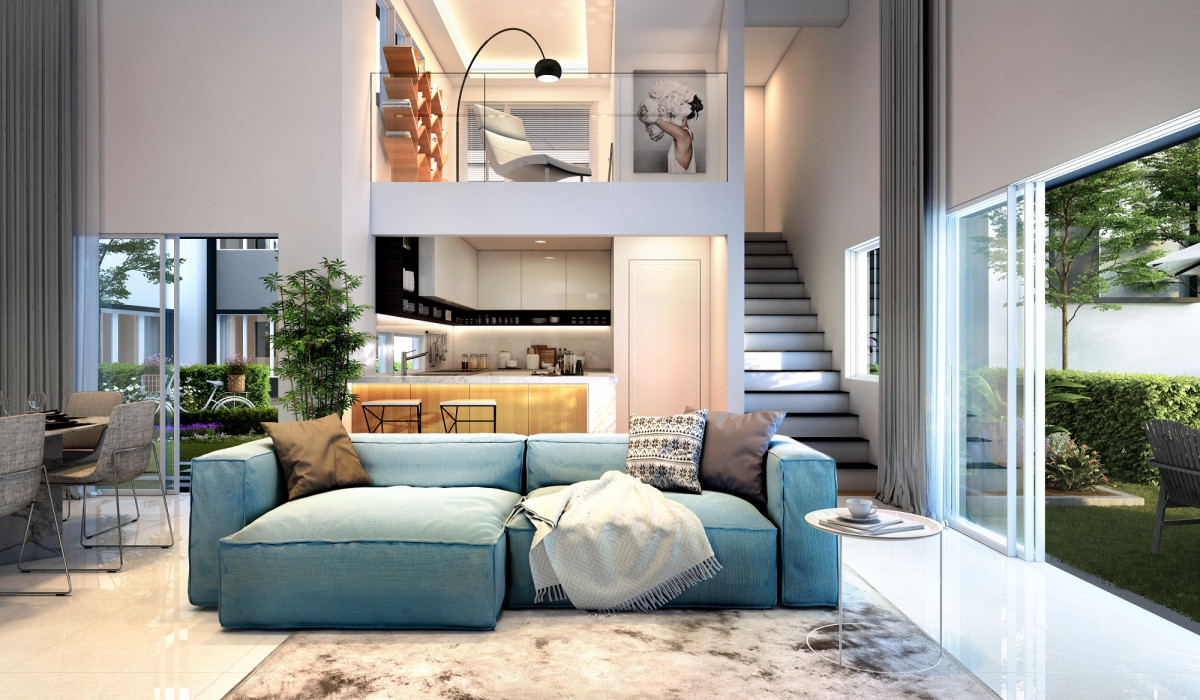 Garden Homes
We know greenery and nature are good for us, but what stops many city-dwellers from reaping its unquestionable benefits is the hassle of having to gear up and travel to these oxygen-laden environments, usually located a distance away.
EcoWorld's collection of Garden Homes resolves this dilemma by allowing you to enjoy the therapeutic effects of the outdoors from the comfort of your own abodes.
For instance, the Garden Homes at Eco Grandeur has a 5ft-wide side plot that can be transformed into a private Zen garden or a mini oasis. Meanwhile, the Garden Homes at Eco Botanic has a 10ft-wide porch with views of both the front and backyards that can be converted into an indoor work-from-home space, entertainment gallery, children's play area or even an outdoor BBQ and dining terrace. For more roaming space for the children, there is a 20ft or 30ft long backlane – safe and car-free.
On top of that, each unit follows the principles of passive design to promote natural ventilation and cooling. There are windows in almost every room, which are strategically positioned to maximise natural daylight but minimise direct heat.
Co-creating and place-making
All these one-of-a-kind homes are the results of co-creation. In 2019, the Group introduced the EcoWorld For Generations programme to communicate its commitment to offer properties to suit the needs of every generation, from both demographic and psychographic aspects. The places and homes are co-created based on shared interests, lifestyles, passions and the needs in different geographical locations – that will serve you and your loved ones for generations.
EcoWorld's properties are not only attractive in their designs but they are located in no ordinary townships. More than just building homes, EcoWorld is a place-maker who puts its township developments on the map as go-to places where the communities can live, work, do business or play.
Its master-planning and delivery of physical assets, infrastructure, amenities and services reflect its strength as a place-maker. Community spaces such as lush parks, Zen lakes, LifeSpace and the Labs Series have been carefully curated to showcase an elevated life in a sustainable EcoWorld development.
Embracing technology
In this digital age, EcoWorld believes it is vital to upgrade the living convenience of its residents with technology via the EcoWorld Neighbourhood App.
The App is designed to help residents settle into community living and access the various amenities in their respective developments at their fingertips. The developer has also established electronic bill payment systems, eReceipts and ePayments for bank loans, and an online booking system for visits to their galleries and showrooms. It has also launched the MyEcoWorld Property website which is a platform to view and shop for an EcoWorld property.
As part of its digital roadmap in transforming its business and revolutionising engagement with stakeholders, EcoWorld, in collaboration with Tune Protect Malaysia, has also launched a protection plan called EcoWorld Cares for homeowners and their loved ones.
The first batch of products was launched in 2020 and featured My Home Protect, My Smart Home Protect and My Maid Protect, which enable homeowners and tenants to purchase ad hoc home protection-based insurance products.
In April 2022, a personal accident (PA) plan designed specifically for EcoWorld homebuyers called the EcoWorld Income Safe PA Plan was introduced. Policy holders will be compensated in the event of injuries, disability or death caused by violent, accidental and external visible events.
From pioneering home designs to place-making, from community living apps to protection plans, EcoWorld continues to establish itself as a township developer that pushes the boundaries to meet the demands and needs of homebuyers today.
It takes more than beautiful homes to make a township liveable, don't you agree? Discover the ingredients to a good township in our FREE guide on "What Makes a Township Tick" here!
Interested in this project?
Drop your details if you'd like a sales consultant to contact you.
In this Series
Learn how banks are transforming

Video: Innovation at work

Video: The new digital bank

Video: The new digital bank

Video: The new digital bank
Video: Innovation at work