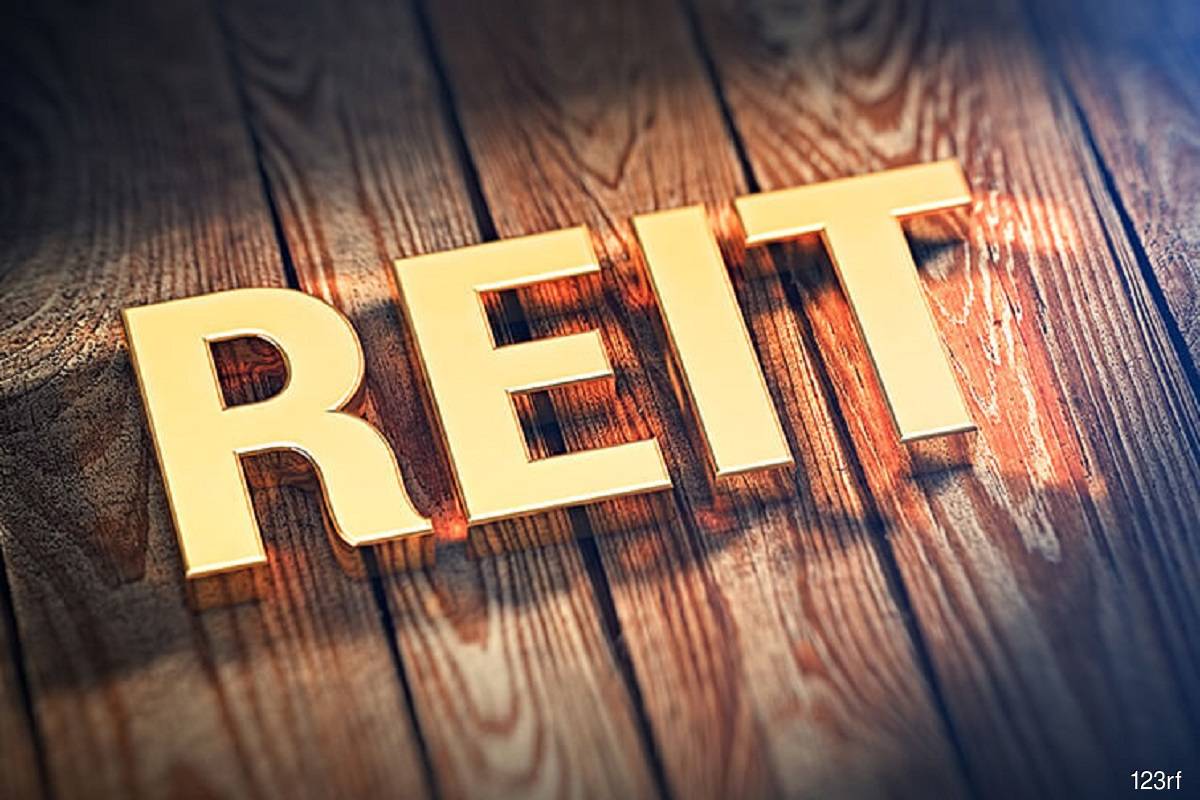 KUALA LUMPUR (May 13): AmInvestment Bank foresees a decline in consumer spending ahead due to higher-than-expected interest rates and inflationary pressures, which will in turn affect the improvement of the real estate investment trust (REIT) sector.
In a sector update on Friday (May 13), the research house said that its in-house economist predicted another hike in overnight policy rate (OPR) by 25 basis points (bps) in July this year.
On Wednesday, Bank Negara Malaysia's (BNM) Monetary Policy Committee (MPC) had increased the OPR by 25bps to 2%, from a record low of 1.75% since July 7, 2020.
"The higher OPR rate is estimated to support the ringgit from further weakening against the US dollar due to the differential in interest rates between the two countries," said AmInvestment.
"Higher interest rates and inflation are anticipated to weigh on personal consumption expenditure due to higher borrowing costs and prices for consumer goods.
"Hence, tenant sales ahead are likely to soften as consumers may turn cautious in spending on discretionary goods."
Therefore, it predicted rental reversion to stay flattish for malls in prime locations and possibly adverse reversion for less established malls.
"Rental reversion is expected to remain flattish in prime malls but could turn negative in unpopular malls with low footfalls in order to retain existing and attract new tenants.
"Given that retail malls are only able to renew tenancy agreements with higher rental rates if tenant sales improve," AmInvestment Bank said.
It said tenants will feel additional pain once Covid-19 rental rebates to tenants of shopping malls discontinue in the coming quarter in line with the easing of lockdown and reopening of economy.
The removal of the Covid-19-related support will lead to a normalisation of rental income in the retail segment.
AmInvestment Bank further highlighted that the "revenge spending", possibly seen in the first quarter of 2022 (1Q22) of retail sales recovery to almost pre-pandemic levels, is shifting to "moderate spending" as noticed by the Malaysian Institute of Economic Research (MIER).
It said REIT players that have a well-diversified income base such as Sunway, whose portfolio encompasses retail malls, offices, hotels, universities, hospitals and an industrial property across the country, have a better chance against the potential downside risks.
AmInvestment added that REIT distribution yields will remain unattractive due to declining yield against the 10-year Malaysian government securities (MGS).
"With higher interest rate expectations in the US, a further increase in the 10-year MGS and 10-year US treasury could result in a deeper contraction in the yield spread between REITs and the 10-year MGS.
"The yield spread of companies under our coverage is now mostly negative against the 10-year MGS," said AmInvestment.
It believes that market sentiment on REITs will remain lacklustre in the near term due to the unappealing offering to yield-seeking investors.
"The targeted average calendar year 2023 forecast (CY23F) distribution yield for REITs under our coverage is 6.4%," it said.
AmInvestment said its top "buy" is Sunway REIT (fair value RM1.66), underpinned by its well-diversified income base, which could provide a cushion against potential downside risks, adding that its portfolio encompasses retail malls, offices, hotels, universities, hospitals and an industrial property across Malaysia.
"We are also positive about the outlook of Sunway eMall, which offers delivery and in-store collection for online shopping across its physical malls.
"The group is recognised for its environmental, social and governance (ESG) practices. Specifically, Sunway REIT is the first amongst its local peers to incorporate sustainability financial consideration into its capital management strategy," it said.
Edited by Surin Murugiah
Get the latest news @ www.EdgeProp.my
Subscribe to our Telegram channel for the latest stories and updates