We understand that there is no one-size-fits-all especially when it comes to the design and build of business parks, as different businesses require different operational requirements.
The industrial or business parks of today are a far cry from the old grimy industrial areas most Malaysians are familiar with.
Some of these modern business parks feature factories and warehouse properties with sleek contemporary looks and are housed within clean and green surroundings with ample facilities for a healthy work environment. They even look good enough to live in!
At the forefront of such concepts in the country is Eco World Development Group Bhd (EcoWorld). Known as a leading township developer, it has also delivered award-winning business parks.
Its four business parks in the country are Eco Business Parks 1, 2, 3 located in Iskandar Malaysia, Johor and Eco Business Park V (EBP V) in the Klang Valley. And as we have come to expect from this developer, these are business parks that come with so much more. It is not just their infrastructure or their properties that impress, but the support given by the developer to help businesses succeed – this is the key advantage of having your business set-up in an Eco Business Park, or any of its commercial and industrial properties for that matter.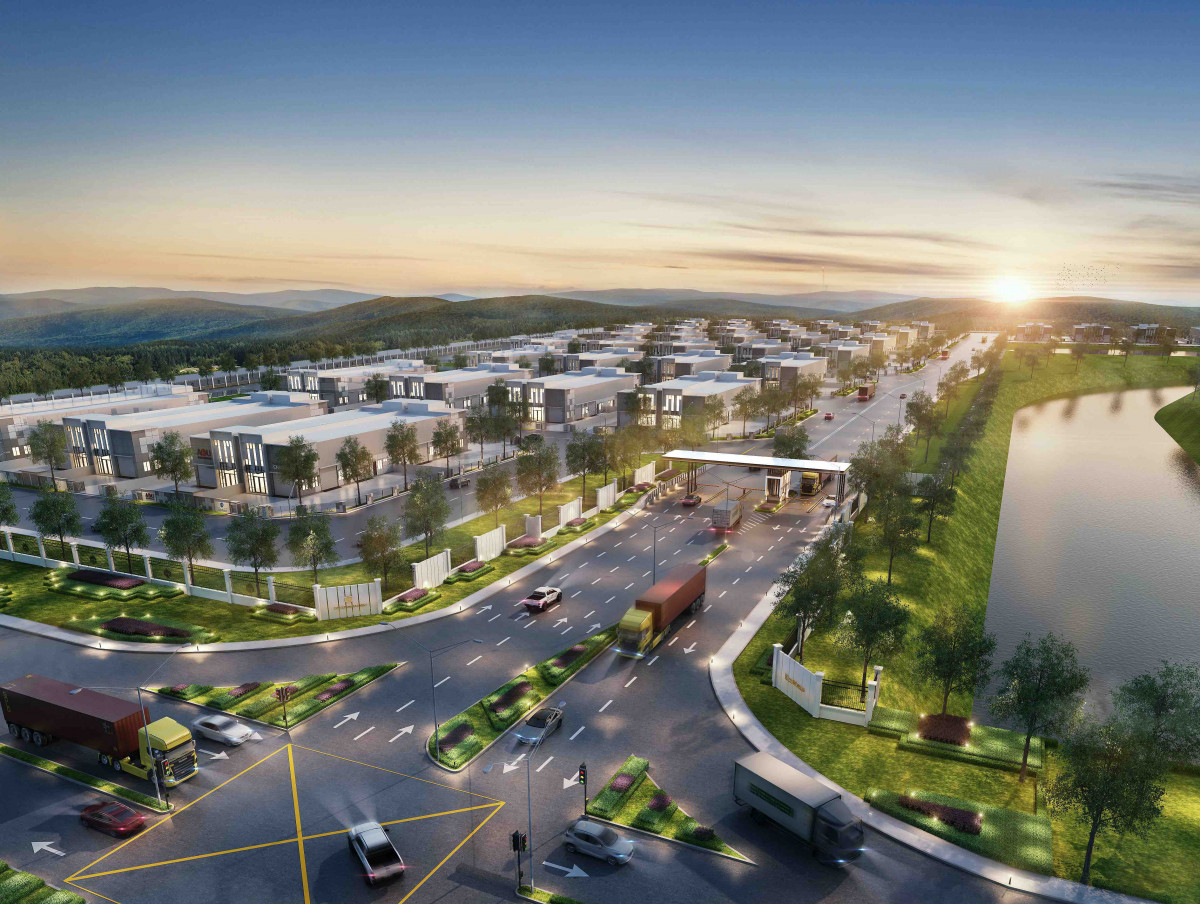 Whether you're a local or a foreigner, when you have your operations within an EcoWorld business park, you can rely on the developer's assistance – from getting your business licences to applications for tax rebates and grants. Offering a one-stop service to ease the process of doing business in the country makes the business parks especially appealing to foreign investors.
Of note was when, despite the Covid-19 pandemic, EcoWorld welcomed Baosteel Can Making (Malaysia) Sdn Bhd (Baosteel Malaysia) to EBP V following the latter's purchase of 16.32 acres of industrial land there. A virtual signing ceremony was held concurrently in Kuala Lumpur and Shanghai on Aug 17, 2020.
Baosteel Malaysia is owned by Shanghai Baosteel Packaging Co Ltd, a company listed on the Shanghai Stock Exchange, which is in turn, a subsidiary of China Baowu Steel Group Corporation Ltd (Baowu). Baowu is a pilot enterprise of state-owned capital investment companies with a registered capital of RMB52.79 billion (RM34.37 billion) and an asset scale of over RMB860 billion. In 2019, Baowu was ranked 149th among the Fortune Global 500 companies.
The interest from a company of such repute in a curated product by EcoWorld speaks volume of the global firm's confidence in the business park and its developer.
Tailor-made spaces
Another thing that sets EcoWorld's business parks apart is that they offer flexible spaces with room for future expansion.
For instance, Eco Business Park 1 is a unified industrial hub in Tebrau that provides a flexi-space concept. Each industrial unit allows for future expansion of the mezzanine floor if required. A floor loading of 10kN/m2 makes the space apt for corporate offices, showrooms, warehouses and such. The unit also features a skylight that helps reduce the use of artificial lighting while lowering the cost of maintenance.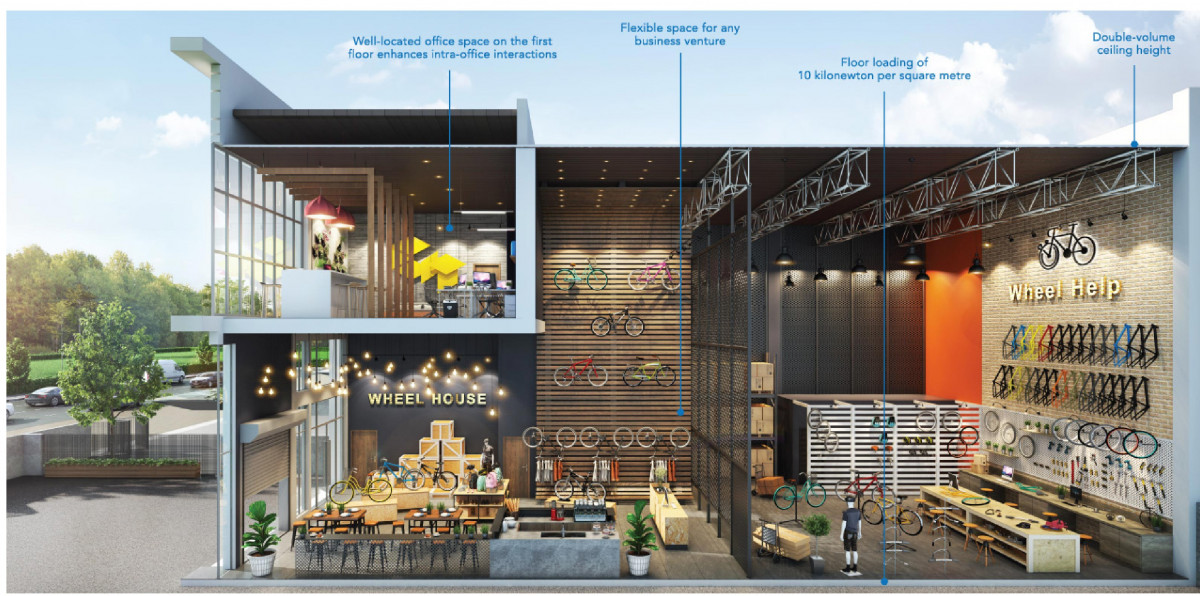 At Eco Business Parks, the developer can also build a factory or commercial/industrial property tailored to the client's specifications. One company that has chosen this option is local e-commerce enabler company Rurutiki. Its business had grown rapidly during the pandemic, which led to a search for the best space that could accommodate its expansion needs. The company decided on EBP V because of its customisable options. Rurutiki's new factory will be built based on its requirements and most importantly, will be completed according to schedule.
"We understand that there is no one-size-fits-all especially when it comes to the design and build of business parks, as different businesses require different operational requirements," says EcoWorld CEO and president Datuk Chang Khim Wah.
Nurturing entrepreneurs
Businesses need to promote themselves, their services and products. Hence, in early 2021, EcoWorld and digital media company iMedia joined forces to support small businesses and start-ups by giving out grants worth a total of RM1 million in digital media advertising to selected small and mid-sized enterprises (SME) operating in its business parks and commercial shopoffices.
Video talks and webinars are also organised to help promote and empower SME and start-ups. In early 2022 for instance, EcoWorld organised a video talk show series, "It's Time to Do Business", where industry experts were invited to share their expertise and views on current issues as well as opportunities and challenges in their respective industries.
Meanwhile, the 100,000 sq ft Malaysia Grand Bazaar (MGB) which opened in March 2022 at the iconic Bukit Bintang City Centre (BBCC) development in the heart Kuala Lumpur, is home to 100 artisanal and authentic local brands.
The MGB provides a platform for artisans, micro-brands, start-ups, and art entrepreneurs to scale their businesses into the physical retailing space. MGB tenants can take advantage of easy entry packages such as affordable rents, fully-fitted lots, and marketing support to open their own branded stores here.
The 19.4-acre BBCC is a joint-venture project between UDA Holdings Bhd, EcoWorld and the Employees Provident Fund Board.
Innovative spaces for start-ups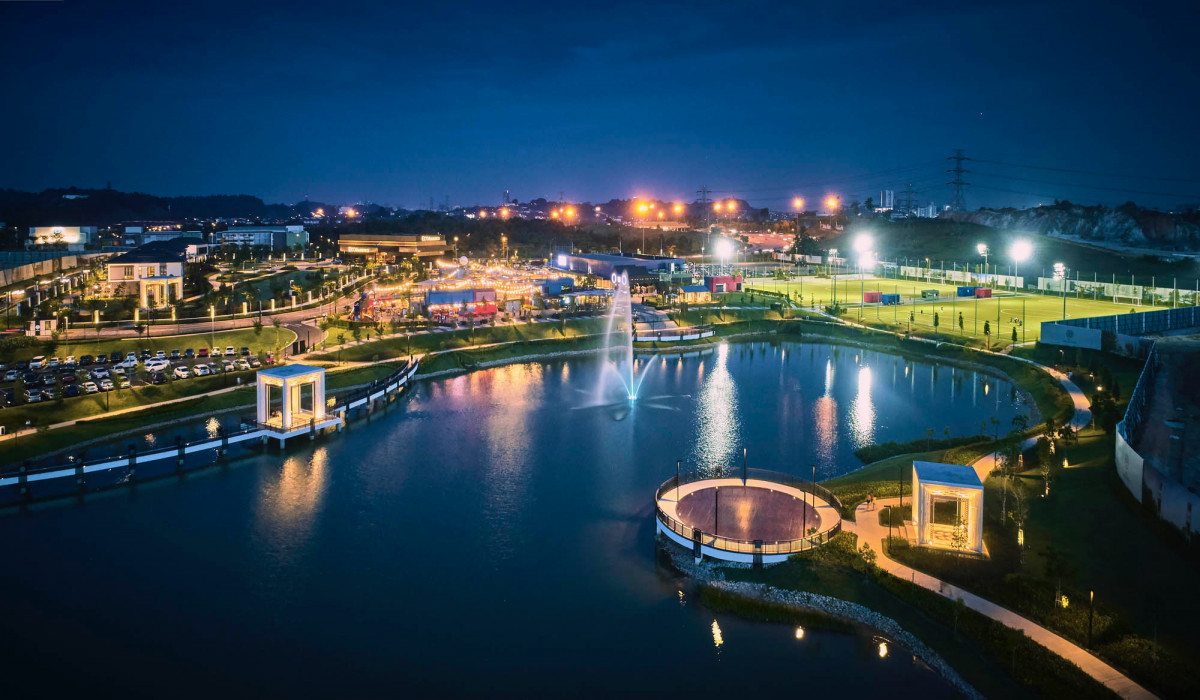 EcoWorld certainly has a soft spot for new businesses and entrepreneurship. At the 27-acre Ardence Labs, part of the commercial component of Eco Ardence township in Setia Alam, Selangor, the developer has created experimental retail spaces for aspiring entrepreneurs. Fronting a lake, it comprises a show gallery, F&B and retail outlets, work and event spaces, as well as two football fields.
Launched in 2017, it has seen many start-ups and vendors there thrive. The retail spaces known as lifestyle labs are housed within shipping containers. The labs give start-ups and businesses the chance to do try-outs before they venture into a new market or into a new business. This allows the businesses to bring their ideas to life or to test the market without having to risk large losses.
Andra by Gula Cakery restaurant, for example, had initially occupied only one shop in Ardence Labs, but after tasting success, has now taken up three shops in Ardence Labs and branch out to Grandeur Labs too.
Models for sustainability
While EcoWorld is focused on building quality developments, it also ensures that sustainability features are integrated into all its projects.
For instance, did you know that about 1,008 tonnes of CO2 have been absorbed by the greenery and landscaping efforts at Eco Ardence from 2017 to 2021? This was indicated by a pilot carbon assessment conducted at Eco Ardence in 2021 based on samplings of a variety of grass, trees, and shrubs commonly used in landscaping across EcoWorld's townships.
BBCC is another model of sustainability, with 23% of its total footprint covered by vegetation and 10% by water features. The integrated development has a recycling hub located at the Mitsui Shopping Park LaLaport mall which opened in January 2022; and a stormwater management system that provides flood mitigation and rainwater collection for washing and landscaping.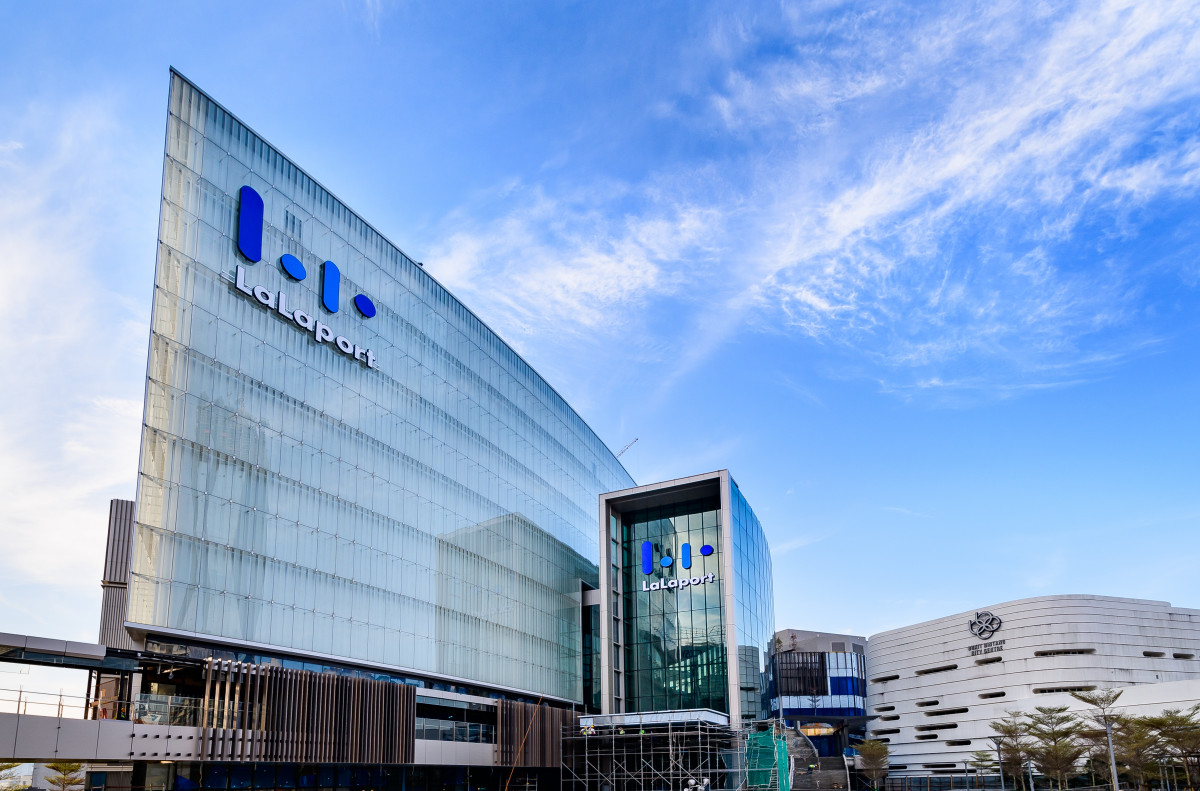 Similarly, all of EcoWorld's Eco Business Parks are low-carbon footprint developments.The properties in the business parks are designed to achieve cross-ventilation and natural daylight optimisation. The parks also feature rainwater harvesting systems, North-South orientation for natural heat-reduction in its buildings, energy-efficient LED street lamps and multiple green lungs. They also come with high-speed broadband and telecommunications infrastructure.
More than just builders of spaces, EcoWorld wants to contribute to maximising the business potential of its tenants and traders or manufacturers in all its developments, while sharing its passion for sustainable living.
It takes more than beautiful homes to make a township liveable, don't you agree? Discover the ingredients to a good township in our FREE guide on "What Makes a Township Tick" here!
Interested in this project?
Drop your details if you'd like a sales consultant to contact you.
In this Series
Learn how banks are transforming

Video: Innovation at work

Video: The new digital bank

Video: The new digital bank

Video: The new digital bank
Video: Innovation at work