Have peace of mind in Bayu Sutera as your safety in each precinct is secured with its own guardhouse, coupled with high perimeter fencing surrounding the development.
Imagine braving traffic jams for our daily commute to and from work, only to return to a home amidst a concrete jungle – and the cycle repeats. No imagination is needed actually, because this is all too familiar for urban dwellers in the Klang Valley.
A home should not be limited to just a roof over our heads. It is a part of our lifestyle, and it should be a fulfilling one at that.
And that is what Bandar Sri Sendayan is about.
The award-winning township conceived by Matrix Concepts Holdings Bhd in Seremban, Negeri Sembilan is part of the Malaysia Vision Valley 2.0 mega project. This project positions the districts of Seremban and Port Dickson as an extension of the Greater Klang Valley Conurbation – and this will be a game changer for the residents of Negeri Sembilan.
So, if you look forward to coming home to a restful sanctuary away from the din, drone and dust of the city, yet with all the trappings of modern living at hand – your journey starts here.
Infused with greenery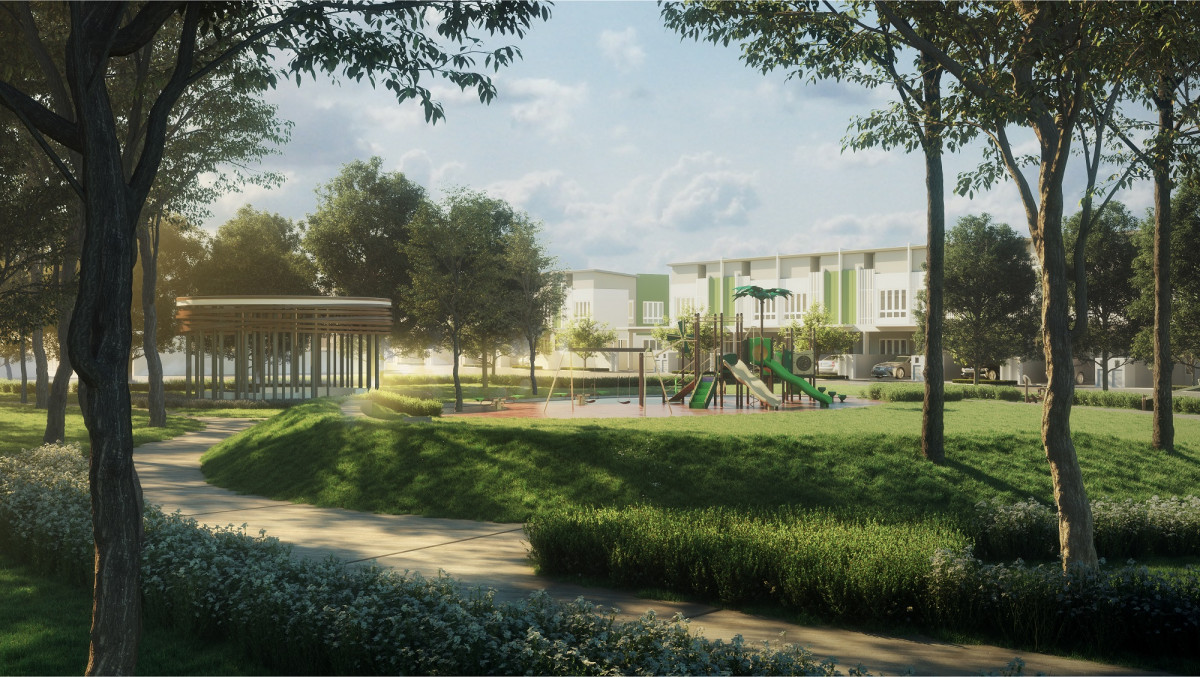 Be one with nature – that's a luxury most city folks have to travel a distance to enjoy. But in Bandar Sri Sendayan, lush greenery is a daily privilege for residents of the 216-acre freehold Bayu Sutera. At the heart of the development lies the 9.5-acre Central Park Breezeway that also comes with a wide array of amenities such as bicycle tracks, reflexology paths, amphitheatre and more.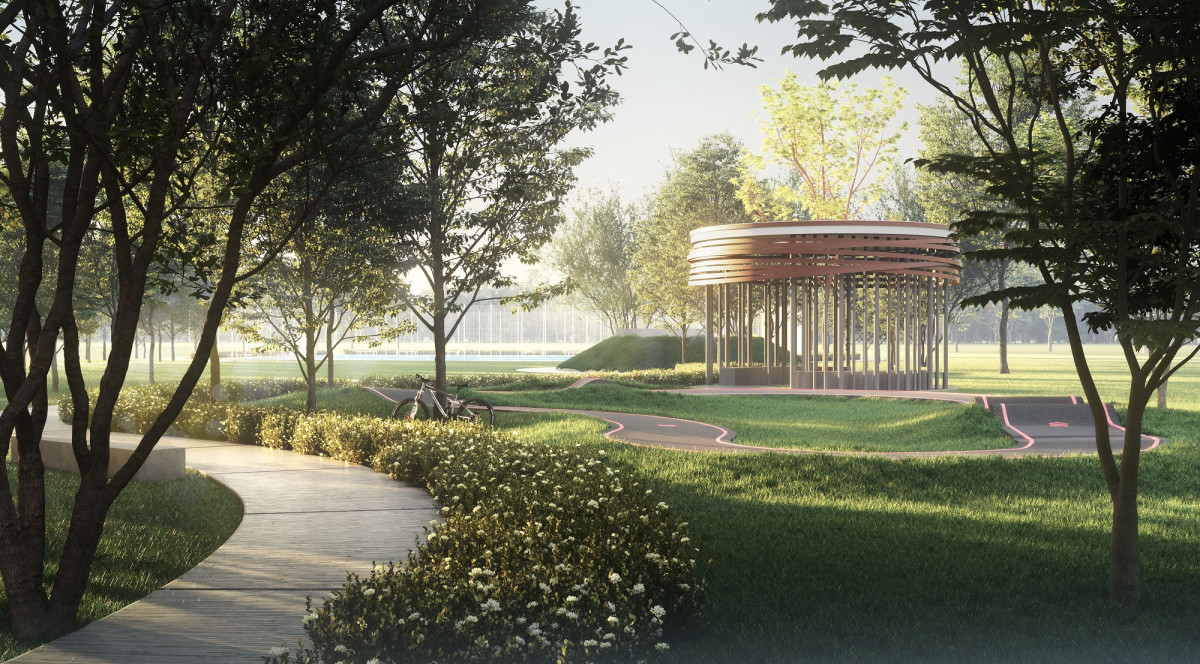 Additionally, each precinct in Bayu Sutera comes with its own garden park equipped with recreational facilities to foster neighbourliness as well as revitalise the body. Let your stress melt away as you sit back and unwind amidst the soothing and verdant atmosphere with scenic views to boot, right at your doorstep.
Safety an utmost priority
Have peace of mind in Bayu Sutera as your safety in each precinct is secured with its own guardhouse, coupled with high perimeter fencing surrounding the development. Being a non-strata development, the resident associations can engage their own security teams upon vacant possession.
Modern, functional and flexible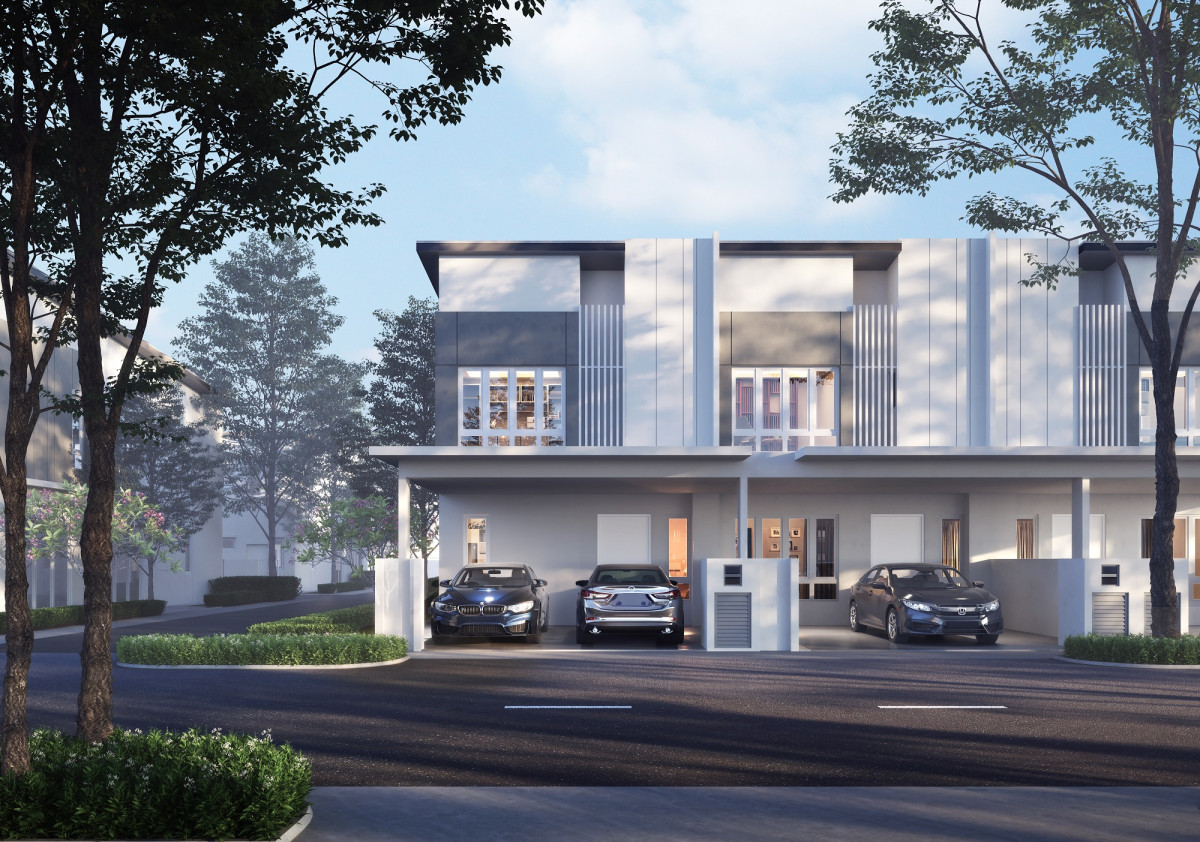 Bayu Sutera will offer a total of 2,043 double-storey link homes spanning across 216 acres. The chic and cosy homes are an embodiment of form-meets-function, evoking a casual and yet, luxurious ambience that blend harmoniously with the lush surroundings.
Quality design is timeless. Sporting a contemporary design, the houses are built with versatility in mind. The homes come in two functional 4-bedroom and 3-bathrom layout types measuring 20ft by 70ft with minimum built-up sizes from 2,142 sq ft.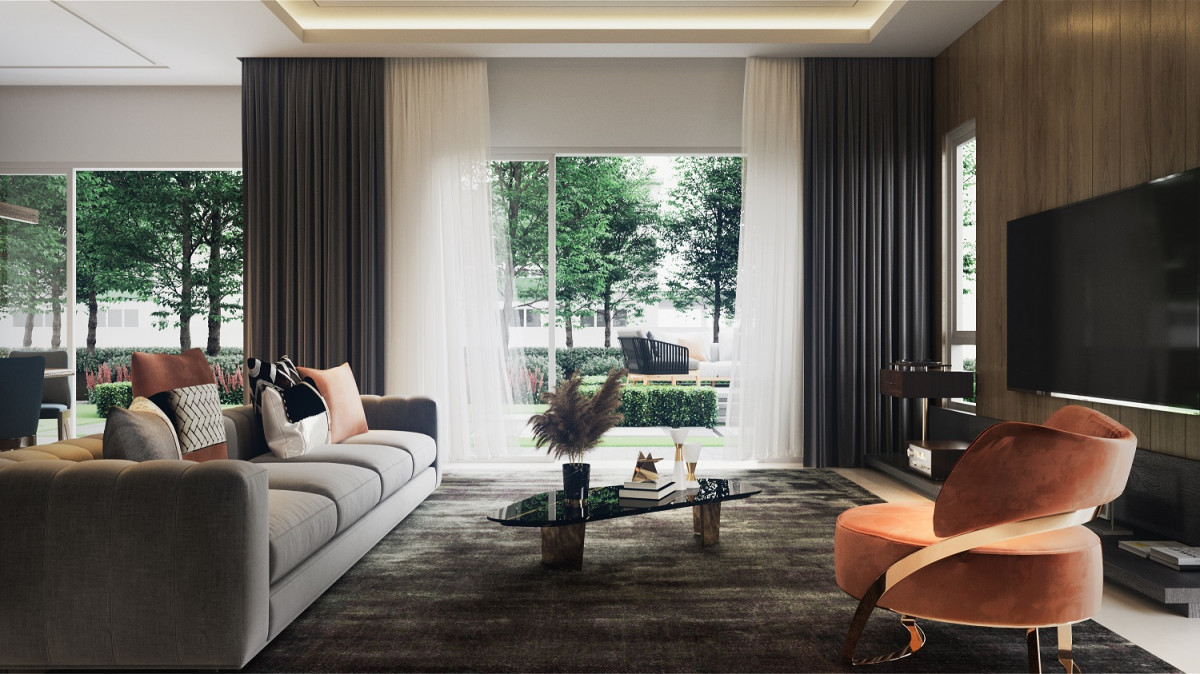 With the living, dining and kitchen areas in a seamless space, this configuration provides a high degree of flexibility and ample space to cater to the needs of everyone. Now, that's a home fit for the generations.
As a testament to its popularity, the recently launched Celyn @ Bayu Sutera Phase 1 and 2 (priced from RM529,000) have been sold out.
The next launch, Lyra II double-storey link homes with a starting price from RM538,999, will be in July 2022. Register now to secure your ideal home.
Ample amenities
Convenience is a key aspect for a self-sustaining township. An abundance of amenities within the vicinity of Bayu Sutera and by extension, Bandar Sri Sendayan, will enable a fuss-free living experience in a township that is positioned to be business-friendly as well.
Residents need not travel far from their idyllic and safe sanctuaries to obtain necessities from the main commercial hub of Bandar Sri Sendayan, the Sendayan Merchant Square. Need more? Malls such as Lotus's, Aeon, NSK Trade City and Mydin are within a short driving distance.
Those seeking to unwind can check out d'Tempat Country Club, which caters exclusively to residents of Bandar Sri Sendayan. The 380,000 sq ft club has a wide range of facilities such as a banquet hall, an Olympic-sized swimming pool, indoor tennis courts, F&B outlets and more.
For those who prefer more of the outdoors, X Park Sendayan features a myriad of facilities ranging from a driving range and futsal courts to archery and paintball.
Families with young ones can rest assured knowing educational institutions such as SJK (T) Bandar Sri Sendayan, Matrix Global Schools, SMK (Felda) Sri Sendayan, SK Bandar Sri Sendayan, SMK Bandar Baru Sri Sendayan, and SJK (C) Bandar Sri Sendayan are just a stone's throw away. Meanwhile, tertiary institutions like Nilai University and INTI International University are just a 30-minute drive away.
Unparalleled connectivity
Location matters. Proximity allows for a seamless integration with the vibrant surroundings Despite being located away from the Klang Valley, Bayu Sutera is easily accessible via the North-South Expressway and the Seremban-Port Dickson Highway.
Additionally, being an integral part of the Malaysia Vision Valley 2.0, Bandar Sri Sendayan is a master-class township poised for growth as part of the nation's new economic corridor.
And that checks about all boxes for a lovely, family-friendly adobe. Don't wait. Capture the essence of living life in a premium and exclusive address. You deserve to love where you live and enjoy a life of quality.
Matrix Concepts Holdings Bhd is one of Malaysia's Top 10 developers in sustainable residential and commercial properties. Incorporated in 1996, the award-winning developer has a strong presence in Kuala Lumpur and Johor, in addition to its master-class developments in Negeri Sembilan as well as overseas, such as Jakarta, Indonesia and Melbourne, Australia.
Matrix Concepts was awarded the EdgeProp Malaysia's Responsible Developer: Building Sustainable Development Award 2021 at EdgeProp Malaysia's Best Managed & Sustainable Property Awards 2021.
Winners of this award are the crème de la crème of developers, and thus, Matrix Concepts was accorded the exclusive membership of the Malaysia Developers' Hall of Fame in 2021 for its achievement in creating self-sustaining townships and quality homes with affordable prices.
Interested in this project?
Drop your details if you'd like a sales consultant to contact you.
In this Series
Learn how banks are transforming

Video: Innovation at work

Video: The new digital bank

Video: The new digital bank

Video: The new digital bank
Video: Innovation at work