SWNK Houze is the most strategic serviced residences as it is directly connected to the BBCC Transit Hub through a pedestrian bridge, which also makes it a one-minute walk to LaLaport and three minutes' walk to the entertainment hub.
Bukit Bintang beats as the shopping-and-dining heart of Kuala Lumpur. The convergence of retail malls, department stores, restaurants, a food street, and hotels here has made it a happening commercial and social hub, as well as a major tourist attraction.
Within this hot spot is the eponymous Bukit Bintang City Centre (BBCC) integrated development. Having been much anticipated by both local and global market-watchers and investors, the sprawling cosmopolitan hub is reshaping the city's skyline and taking its place as the newest landmark in the nation's economic nexus.
BBCC stands out not just by sight, but by site. With the boundaries of the country's Golden Triangle expanding from Petronas' KLCC to the upcoming Tun Razak Exchange (TRX), PNB Merdeka 118 and Bandar Malaysia, BBCC marks the centroid of this Greater KL area.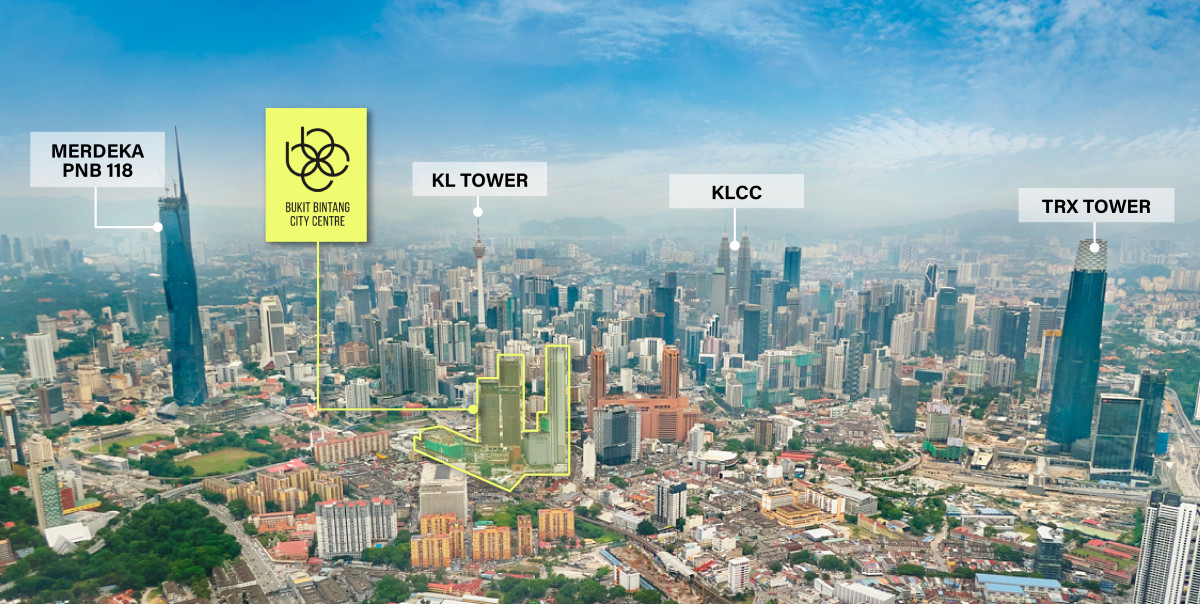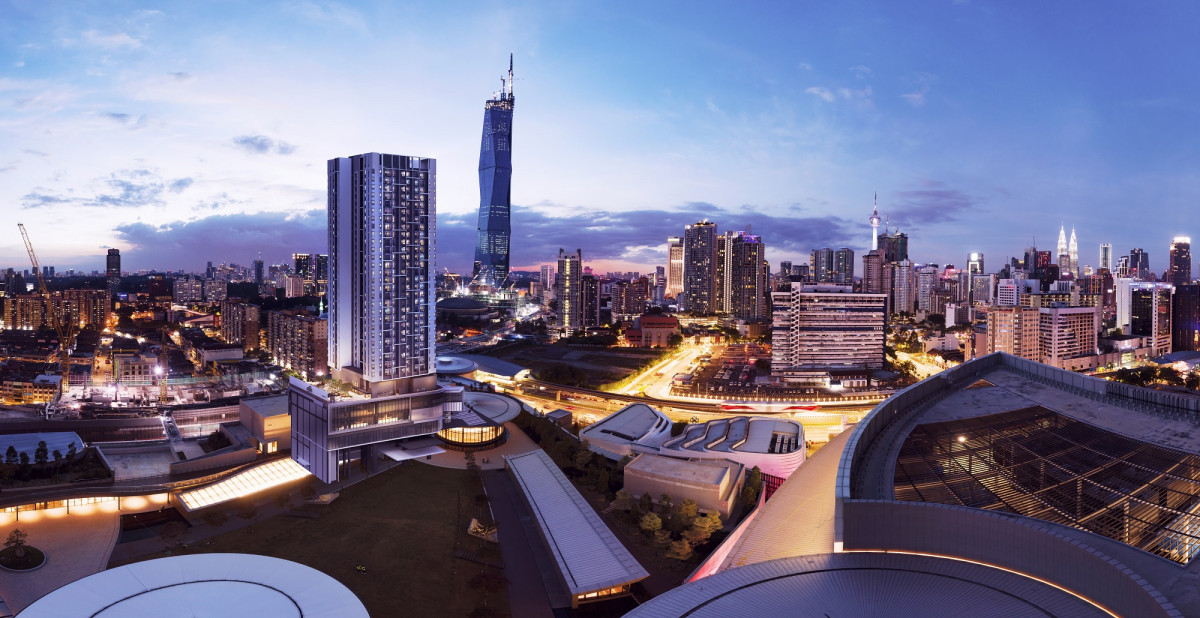 A visionary hub to lead the city into the future
Developed by BBCC Development Sdn Bhd, the consortium comprises UDA Holdings Bhd, Eco World Development Group Bhd as the development manager and the Employees Provident Fund Board.
Master-planned as a transit-oriented integrated development, the 19.4-acre BBCC features premium offices, residences, hotels, a retail mall and an entertainment hub, anchored by internationally-acclaimed names.
This is where the first LaLaport – not just in Malaysia but in South East Asia. The 1.4 million sq ft lifestyle mall is Japanese conglomerate Mitsui Fudosan's second LaLaport mall in Asia, after Shanghai.
Since opening its doors in January, the Mitsui LaLaport Shopping Park has created a buzz with a host of Japanese brands making their inaugural offerings in Malaysia – from home furnishings and electronic products to grocery and even a nursery school. Gastronomical experiences range from fine dining to casual, al-fresco, takeaways and a 1,400-seat food court. Coupled with various activities in three large event spaces, LaLaport is becoming the latest go-to place in town.
On the office front, BBCC has partnered Regus, a global business facility manager, which offers fully-equipped versatile workspaces for both big corporations, small and mid-sized enterprises, and even start-ups. Complete with a world-class business lounge, meeting rooms and conference facilities, the suites are housed in the 45-storey The Stride strata office tower, which was completed in April this year.
Another first for Southeast Asia is the Zepp KL performance hall. The 2,500-capacity event space is Sony Entertainment's second venture outside Japan, after Taiwan. Anchoring BBCC's entertainment hub, it serves as a one-stop solution for concerts, and corporate, social and personal events. Newly opened, it welcomed its first concert at end-May, where an unparalleled sound system quality elevated the audience's experience to a whole new level.
Next to Zepp is the recently-unveiled Malaysia Grand Bazaar. Spanning 100,000 sq ft over two levels, it is the first mall dedicated to homegrown artisanal arts and culture, with a 4,000 sq ft centre court for events, performances and community programmes.
Other amenities within the grounds include a 12-screeen cineplex by Golden Screen Cinema and a banquet hall that can cater up to 1,200 people for weddings, seminars, gala dinners and awards ceremonies.
Like a masterful piece of art, the architectural elegance is patterned with meandering greens around the whole development, forming both a visually- and physically-pleasing environment for its occupants and visitors.
Seamless travel through road, rail and bridges
While already connected to a grid of existing roads, BBCC's connectivity is further enhanced by four dedicated vehicular ingress and egress tunnels to ease driving in and out of the busy thoroughfare.
For greater commuting convenience, BBCC houses the Hang Tuah station, which is a centralised transit hub providing a seamless rail network to all the destinations in the Klang Valley through the monorail, light rail transit (LRT) and mass rapid transit (MRT) lines. Frequent flyers will appreciate the breezy travel to KL International Airport via the KLIA Express, which can be boarded from the KL Sentral station just a stop away.
The infrastructure is further enhanced by its walkability, where there are three pedestrian links from LaLaport to the transit hub, Berjaya Times Square and Pudu.
Second chance to secure a piece of the pie
Recognising the bursting potential in this prestigious address, the first phase of the residential component has been snapped up like hot cakes. All the 668 units of Lucentia Residences @ BBCC were sold. In fact, Tower 1 was completed early this year, while Tower 2 is expected to be handed over in the next coming months.
If you have missed the chance to grab a piece of the pie, BBCC is going to launch a new residential tower under Phase 2, named SWNK Houze.
SWNK Houze is the most strategic serviced residences as it is directly connected to the BBCC Transit Hub through a pedestrian bridge, which also makes it a one-minute walk to LaLaport and three minutes' walk to the entertainment hub.
Fronting the Gourmet Street, SWNK Houze is positioned next to the future BBCC Signature Tower under Phase 3.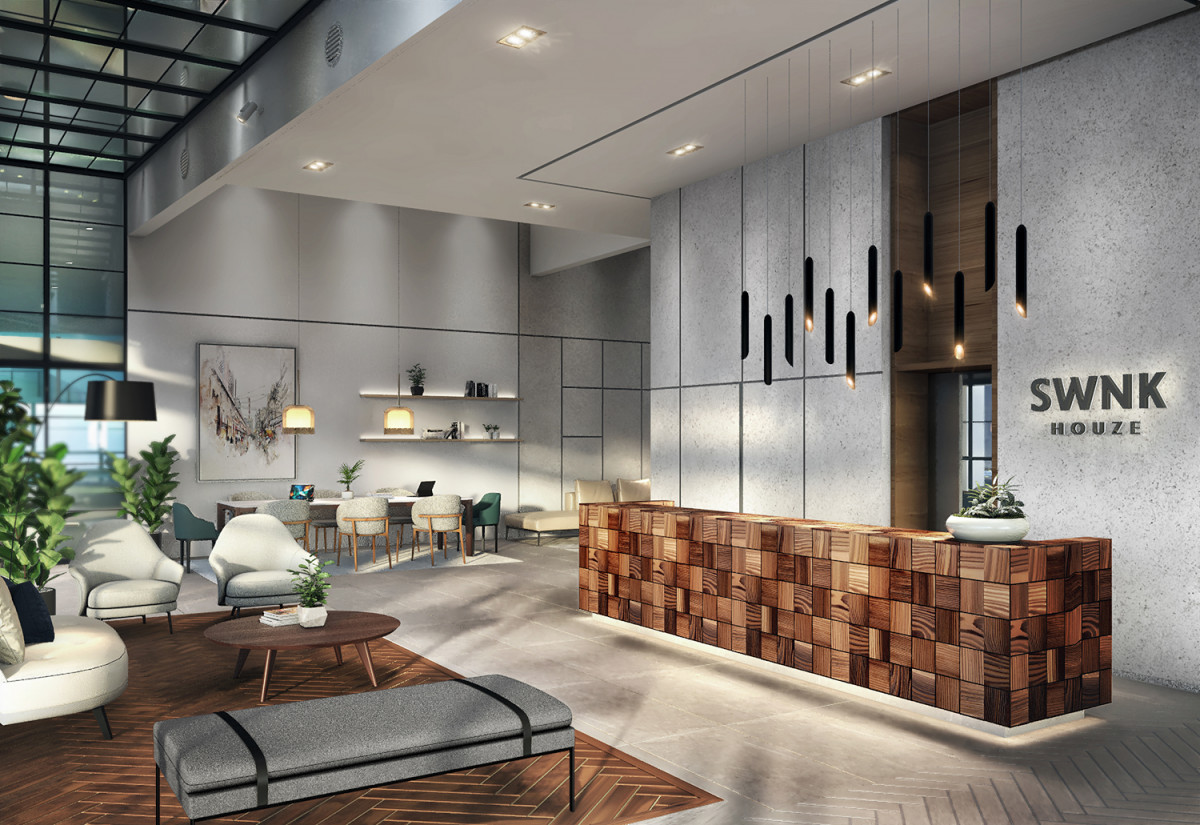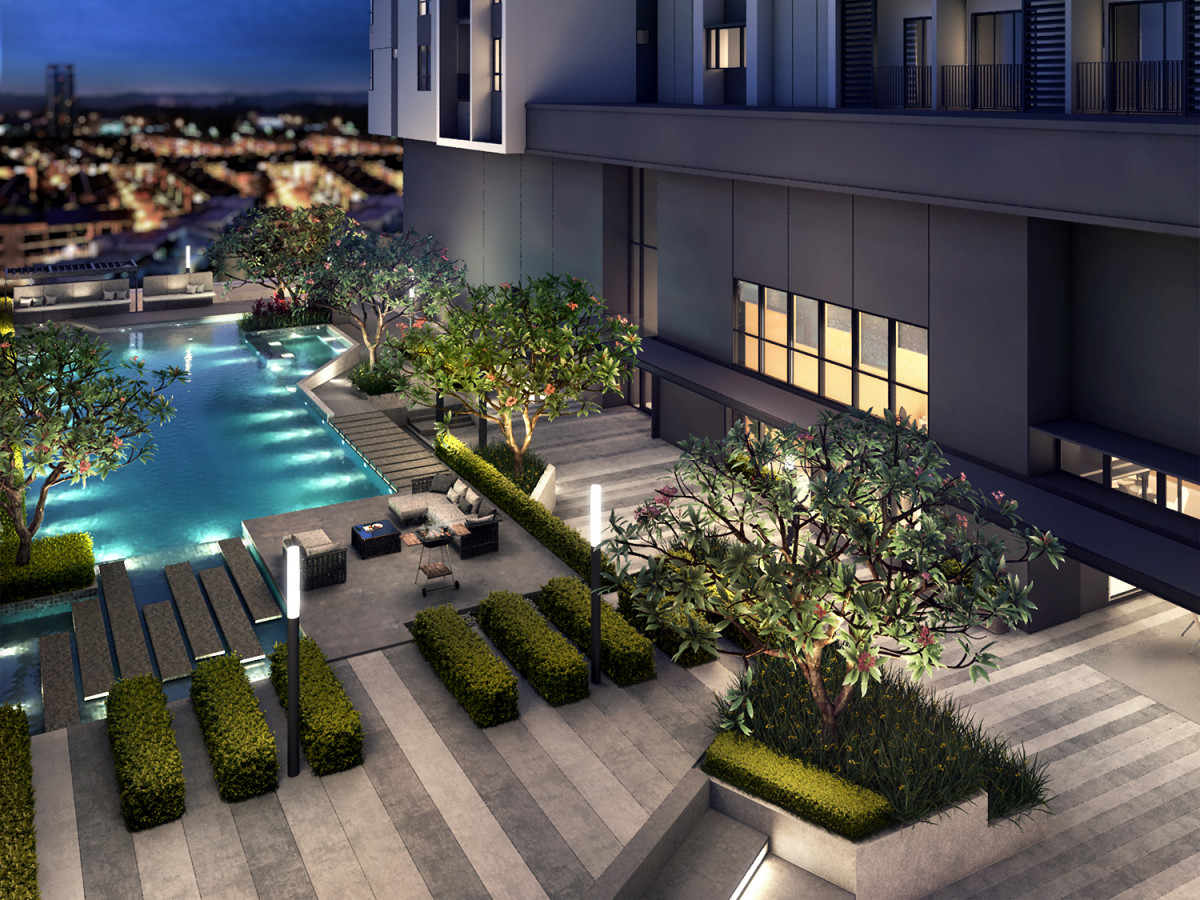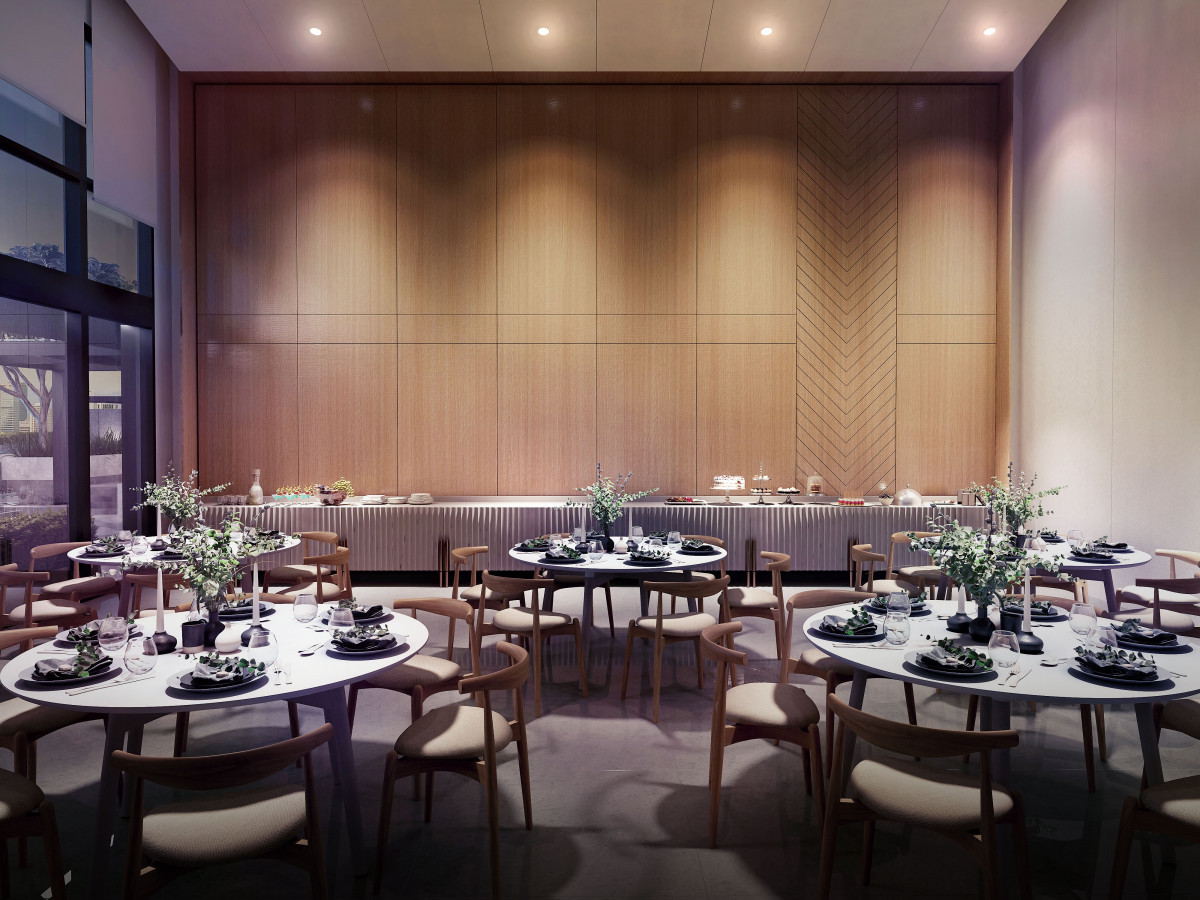 Housed in a 30-storey tower, there are 441 units with eight layout options, ranging from a 463 sq ft studio unit to a 1,238 sq ft dual-key three-bedder.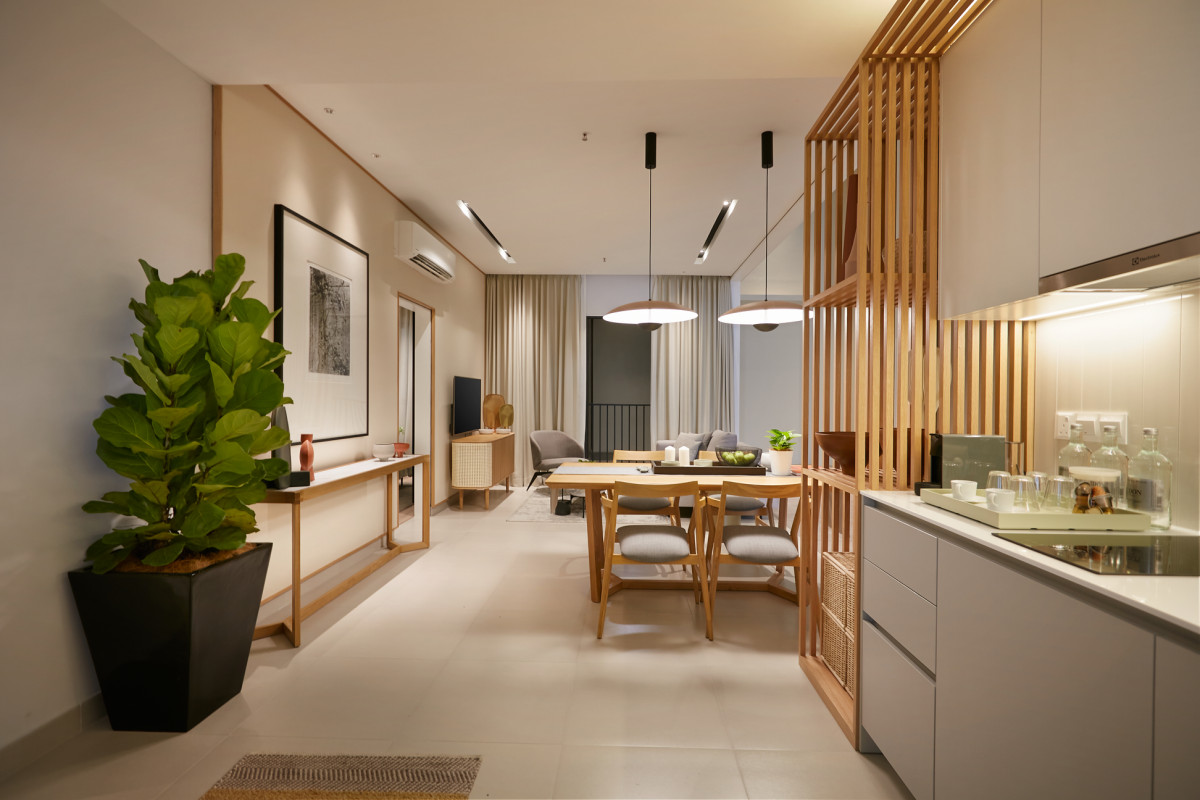 Upon completion, buyers of SWNK Houze will enjoy the extra value from the maturity of the completed components under Phase 1.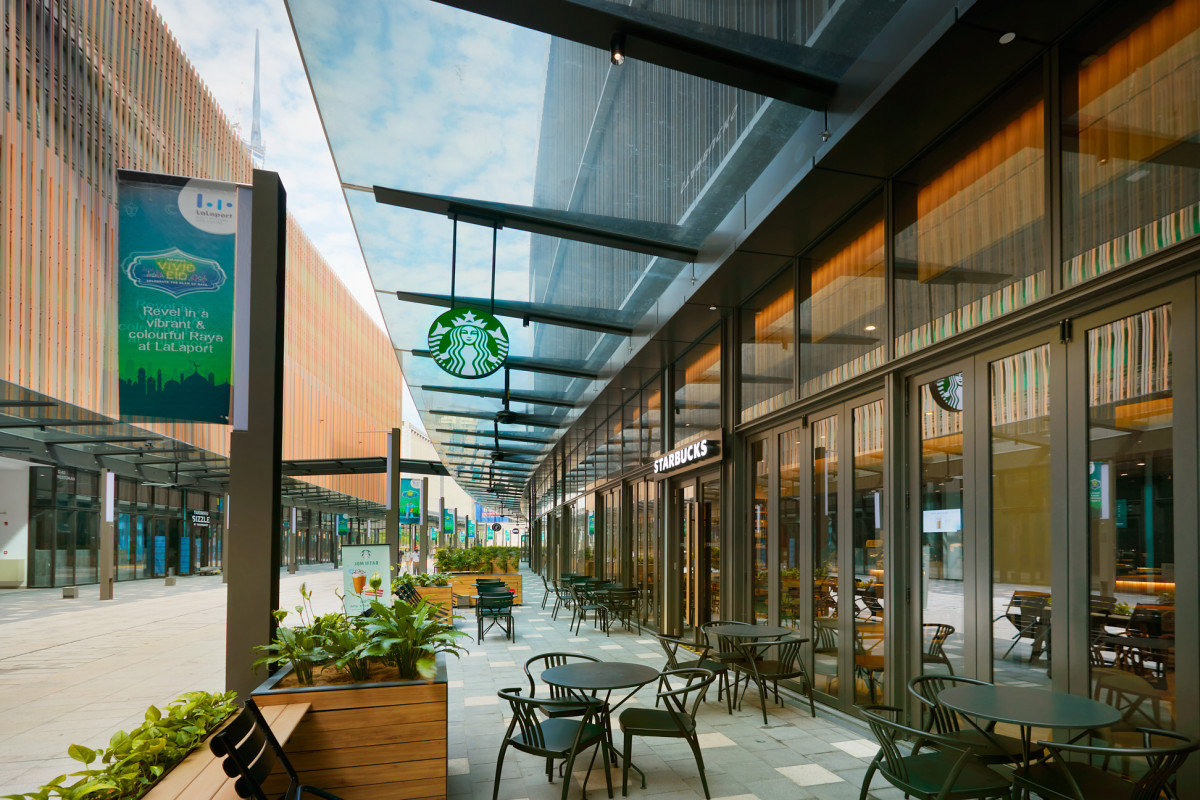 Located in the city centre, residents here have the advantage of a host of amenities ranging from financial and medical to educational and recreational, such as the Royal Selangor Golf Club, the Prince Court Medical Centre, Tung Shin Hospital and the Alice Smith International School.
Buyers' market now
To promote homeownership amidst the pandemic-stricken economy, bank lending rates have been adjusted to the lowest in 20 years, with some offering as low as 2.88% per annum.
As such, many industry experts opine that buyers should also take advantage of the current low interest rates to lock down the best terms in property financing. In addition, the continuous rise in construction cost due to the spike in material prices and labour shortage will possibly lead to higher property prices in the future.
All these factors point to a promising capital appreciation, further fuelled by the post-pandemic market recovery and reopening borders. Investors can expect renewed interest from the overseas market, prompted by the strong presence of international partners, incoming foreign investments and resumption of the Malaysia My Second Home programme.
The project is now open for priority booking. Early birds will be entitled to a special package that includes free fittings and appliances such as a kitchen cabinet with hob and hood, washing machine and dryer, wardrobe and air-cond units.
Visit BBCC's sales gallery today to view SWNK Houze's show units. For more information, click on https://wa.link/u538n6 to chat on WhatsApp.
Interested in this project?
Drop your details if you'd like a sales consultant to contact you.
In this Series
Learn how banks are transforming

Video: Innovation at work

Video: The new digital bank

Video: The new digital bank

Video: The new digital bank
Video: Innovation at work