Curvo Residences is built on the Japanese concept of Wabi-Sabi where the word 'Wabi' comes from the root word 'wa', signifying harmony, peace, tranquility and balance."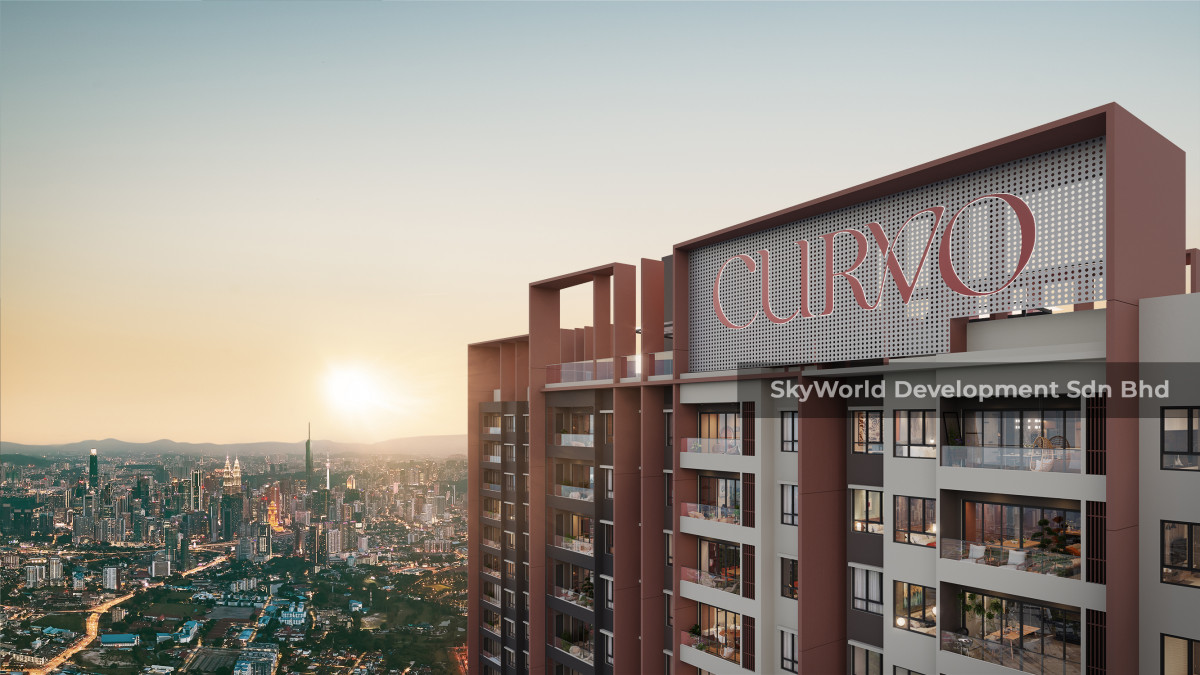 Location? Check. Connectivity? Check. Amenities? Check.
Space? Yes. Facilities? Yes. Design? Yes.
You must be thinking, a property that ticks all these must only be within the reach of the deep-pocketed.
However, one developer, whose single vision to "always [be the] best city developer" with a clear purpose to "make living better" has always anchored all its property development projects on these sought-after criteria (and more), yet kept them within attainable prices.
In fact, the city developer has won two prestigious awards at The Edge Malaysia Property Excellence Awards 2022 that recognise its outstanding contribution in affordable housing and place regeneration.
The developer is none other than SkyWorld Development Bhd, who is well known for building quality high-rises in well-established addresses in the country's capital city.
For homebuyers on the lookout for its latest project, there is good news.
Kickstarting 2023, the developer is once again embarking on its journey to build sustainable, high-quality homes – this time, with a Japanese concept.
Curvo Residences is located at Setapak, Kuala Lumpur, a well-matured town not just in close proximity to the Kuala Lumpur city centre, but also well equipped with a seamless grid of connectivity to other parts of the Klang Valley through a series of established and upcoming roads and rail networks.
Curvo Residences is built on the Japanese concept of Wabi-Sabi where the word "Wabi" comes from the root word "wa", signifying harmony, peace, tranquility and balance. Meanwhile, the word "Sabi" expresses the effect of time on an object. Together, Japanese architect Tadao Ando describes it as the art of embracing beauty in nature's lines of imperfection from the natural cycle of growth and decay.
Reflecting that concept, Curvo Residences will showcase strong burned terracotta lines slicing through modern grey forms, with the façade focused on fluidity to break the monotonous, striking a balance between two differently-shaped towers with the play of depth and protrusions while physically concealing the verticality of the building.
Curvo Residences has a total of 830 residential units offering built-ups from 952 sq ft to 1,345 sq ft spread across two towers. Tower A will house 27 floors while Tower B will stand at 41-storeys high. Sitting on 4.43 acres of leasehold land, it is slated for completion by 2026.
Unparalleled amenities and connectivity
Curvo Residences is close to various schools (SK Setapak, SMK Danau Kota, TAR University College (TARUC) and Sri Utama International School); medical facilities (Columbia Asia Hospital, KPJ Tawakkal KL Specialist Hospital and KL General Hospital) and shopping malls (AEON BiG Danau Kota, Setapak Central Mall, Wangsa Walk Mall, Melawati Mall and more).
It is easily accessible via Jalan Genting Kelang, the Middle Ring Road 2 and Duta-Ulu Kelang Expressway. The area will also see further enhanced connectivity with the upcoming Mass Rapid Transit 3 Circle Line (MRT3), which has a proposed station in Air Panas, slated for completion in 2024. The development is also less than 10km away from the KL city centre, Mid Valley and Bangsar areas.
Curvo Residences is part of the 28-acre SkyArena development in Setapak. SkyArena is an integrated city development boasting the first multi-storey sports complex in Setapak, which is set in a two-acre lush environment and is the largest single development that comprises three residential phases, a multi-storey sports complex and a commercial component.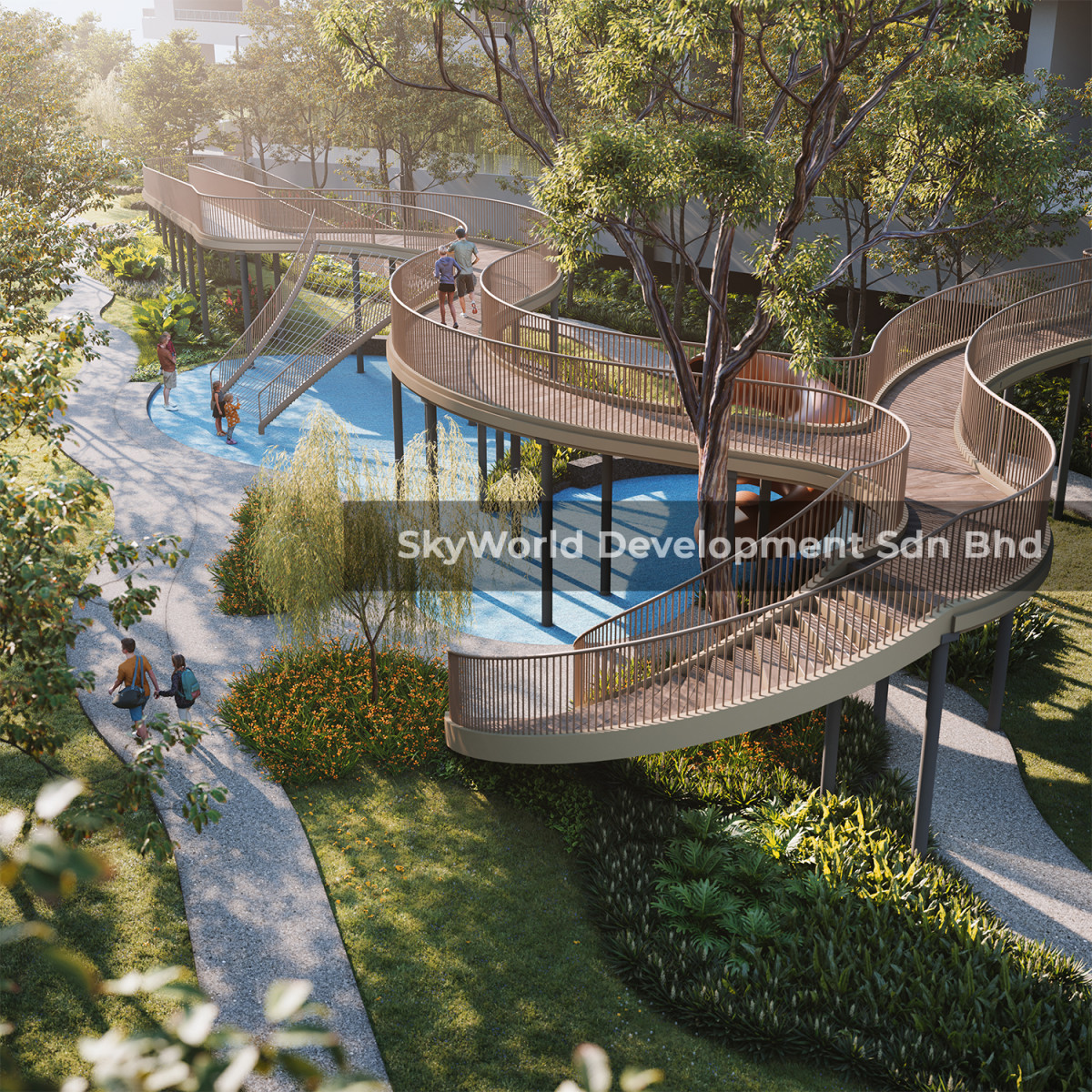 Equipped with latest technology
The developer has also thoughtfully included more than 50 facilities to cater to multi-generational living and to promote a healthy living concept spread across the sub-basement level, ground floor, podium and the Skydeck. These facilities include the scenic forest jog trail, nature rhythm park, Library Nook, The Singing Room, Sky Golfer's Arena, Stargazing Terrace, cycling lane, co-working oasis and sky gym.
As part of SkyWorld's signature, Curvo Residences is equipped with a smart system utilising the latest technology. The forward-looking developer always includes innovative design upgrades to the building infrastructure catered for higher standards of convenience, safety and modernity. An automated waste collection system (AWCS) will be incorporated into Curvo Residences, ensuring that household waste will be well managed and speeding up the entire waste collection process while reducing manpower requirements. This hygienic and concealed waste movement system provides residents with a cleaner, healthier, and better-quality living environment.
Getting in and out of the home is a breeze, with an innovative Seamless Mobile Access System (SMAS) using the Bluetooth system, which offers a keyless entry feature without any card. Not only that, Curvo also utilises the Lift Intelligent Group Control System, which has the ability to optimise the allocation and operation of lifts for residents, thus reducing the average waiting time by as much as 10%.
Those who dread driving up multiple floors to your car parks will be pleased to know that Curvo Residence incorporates direct speed ramps that allow you almost immediate access to your car park level.
As part of the Group's philosophy on green living, solar PV panels are installed to provide the development with an inexhaustive source of renewable energy that will reduce carbon emissions and maximise the use of leftover space in the building.
To enhance communication between the management office and the residents further, SkyWorld has launched a mobile application called SkyWorld Connects, where residents can reach out to the management office should any problems arise. They can also perform several functions using the application, including defect submissions, facility booking, advance visitor registration, as well as feedback and complaint submissions. It also allows them easy access to information on their accounts.
The units are also north-south orientated with full-day lighting and ventilation, and have the highest floor efficiency of 81% compared to the other projects in the market.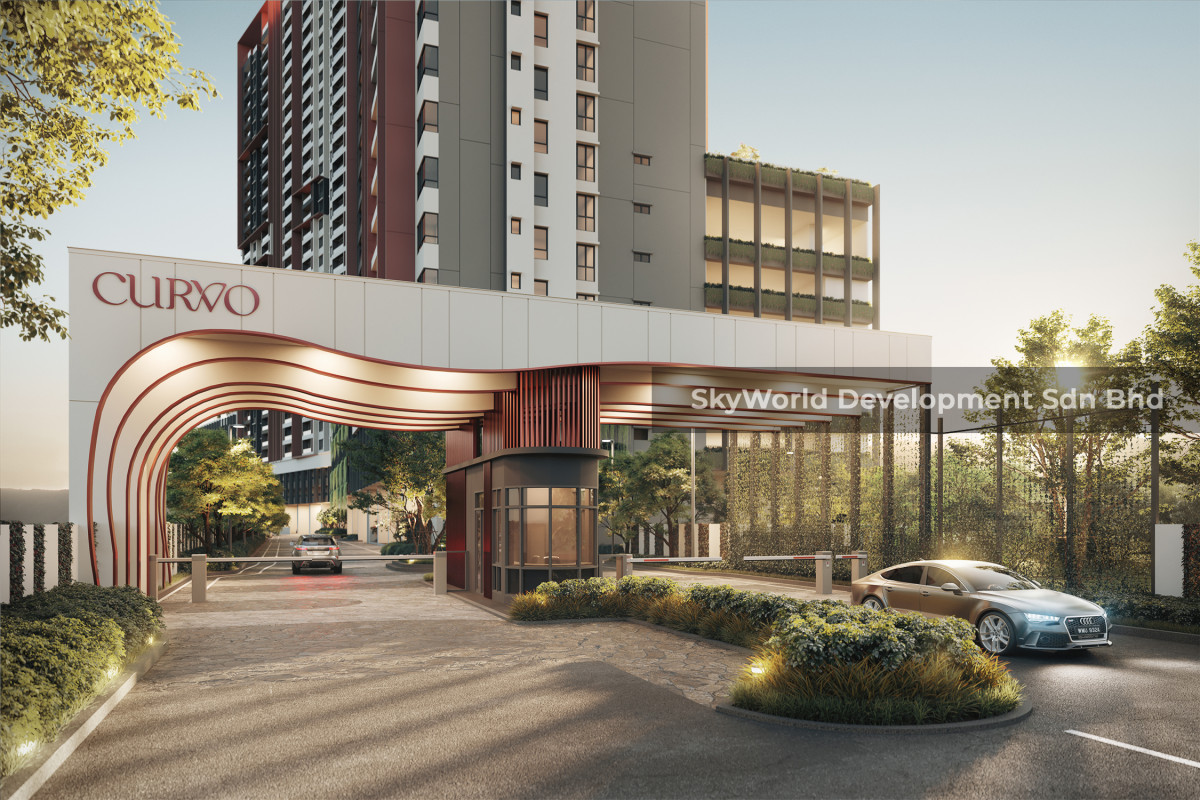 Reflecting this benchmark, Curvo Residences meets the QLASSIC compliance standard and has a Green Certified Building (GBI or Green RE) certification.
Set to launch in 1Q2023, unit prices start from RM564,000, which will cater to not only first-time homebuyers but also multi-generational families looking to stay in adjacent units.
Hurry and do not miss this chance to own a piece of this prestigious property. For more information on Curvo Residences, please visit skyworld.my/curvo or call (03) 9212-3116. Alternatively, you may also visit the SkyWorld Gallery @ Setapak.
Interested in this project?
Drop your details if you'd like a sales consultant to contact you.
In this Series
Learn how banks are transforming

Video: Innovation at work

Video: The new digital bank

Video: The new digital bank

Video: The new digital bank
Video: Innovation at work