Tropicana Metropark has already seen a great demand for its exclusive residential experiences with the successful completion of Pandora, Paloma, and Paisley serviced residences, which are all fully sold."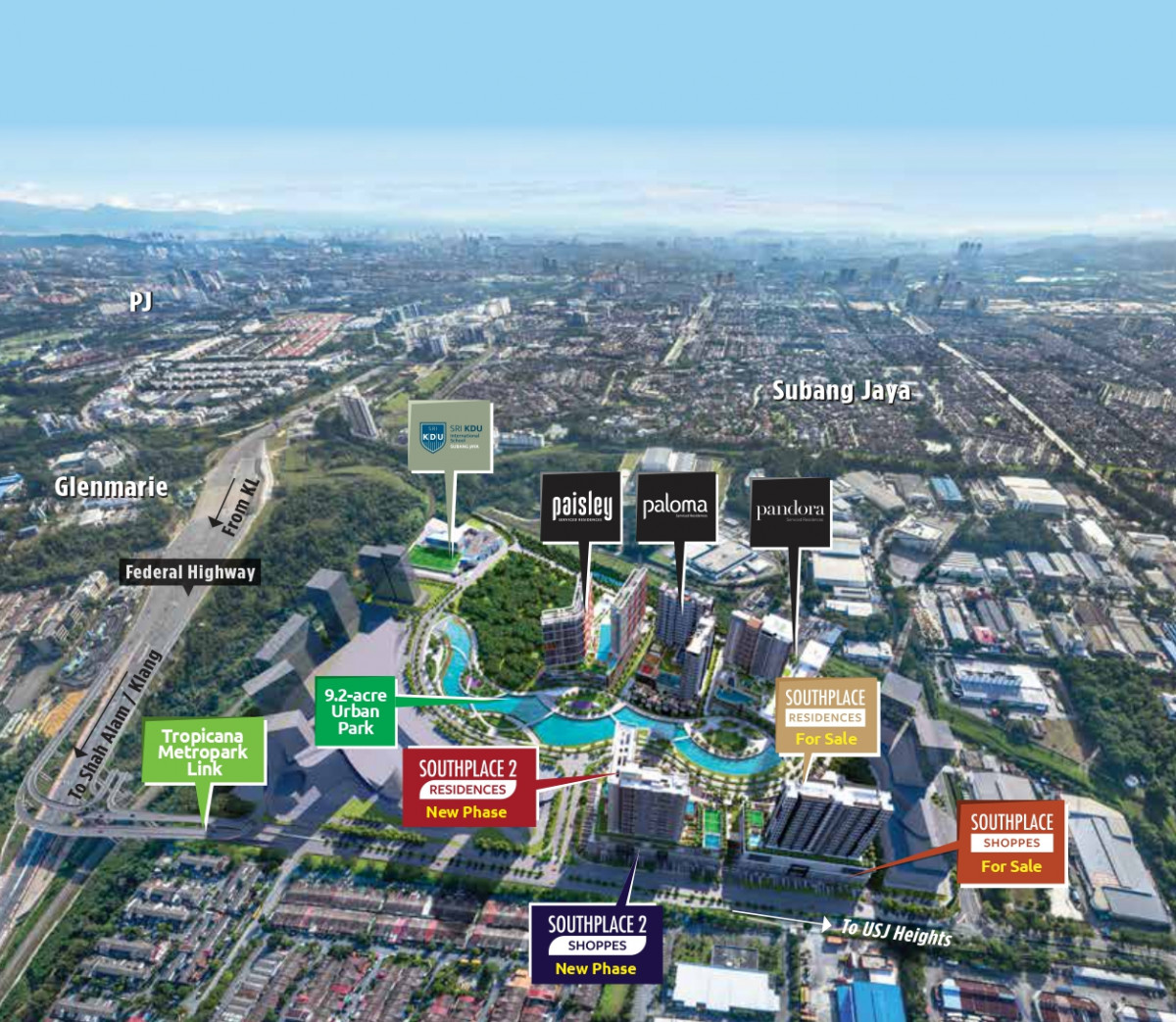 Subang Jaya is one of the oldest self-sustaining townships in the heart of the Klang Valley. The coveted address often appears on the radar of homeseekers and investors, thanks to its wide range of amenities and easy accessibility. Recent F&B additions including the likes of Australian-inspired The Foxhole Bakery Cafe and gelato chain Piccolo Lotti have also uplifted the vibrancy of the township.
Within this matured township, one of the most established and biggest developments is Tropicana Metropark, an 88-acre freehold mixed-use development unveiled in 2012. This award-winning project by Tropicana Corporation Bhd features residential and commercial units, an international school and a sprawling 9.2-acre Urban Park.
Tropicana Metropark has already seen a great demand for its exclusive residential experiences with the successful completion of Pandora, Paloma, and Paisley Serviced Residences, which are all fully sold.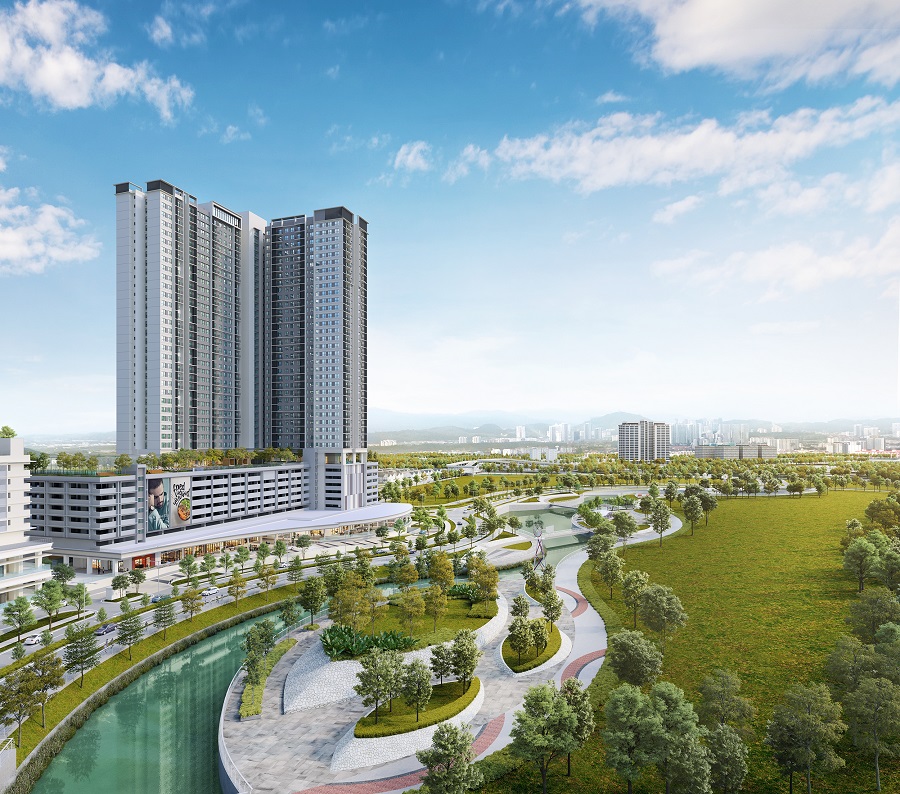 For those who seeking to be part of this vibrant township, SouthPlace Residences is another ideal choice, with 85% of its units already sold and an expected completion date in 1Q2024.
Amenities aplenty
On the back of the great demand, Tropicana Metropark is launching a new development dubbed SouthPlace 2 Shoppes & Residences. Sitting on 4.4 acres of prime land, this new phase will comprise a 38-storey block of serviced residences and strata retail shops.
The 553 units of serviced apartments come with built-ups ranging from 583 sq ft (one bedroom) to 1,129 sq ft (four bedrooms), which are just right for first-time homebuyers or families looking for a lifestyle property with conveniences. With unit prices starting from RM588,000, SouthPlace 2 Residences also caters to upgraders from surrounding neighbourhoods and young couples who want to live in proximity to their parents.
The units come with an open-plan design for the living-dining-kitchen area, which allows flexibility in terms of layout and interior design. Residents are given the total freedom to explore unlimited possibilities in a spatial arrangement that works best for the family.
Every unit in SouthPlace 2 Residences is fitted with large window panels of 8ft in height to maximise the view, as well as natural light and ventilation. Firstcomers will also get a chance to own limited units that come with an exclusive parkfront view of the 9.2-acre Urban Park.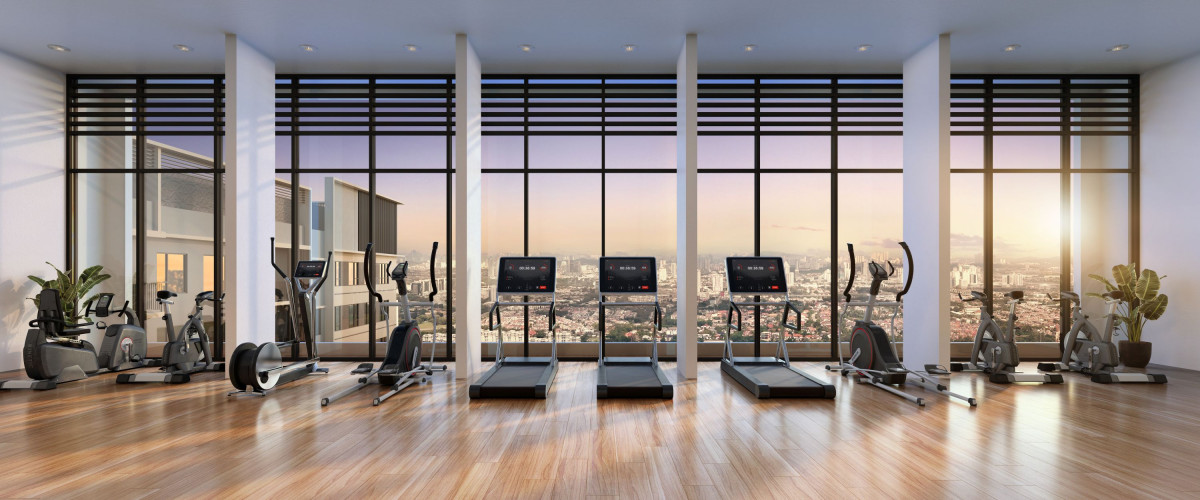 In addition to a multi-tiered security system for the safety and comfort of its residents, SouthPlace 2 Residences also features more than 25 lifestyle-inspired facilities at Level 8, such as an infinity pool, mini futsal court, co-working space, teen tactical course, BBQ terrace and a Sky Gym on Level 38 overlooking the skyline of Subang Jaya.
At SouthPlace 2 Residences, residents can take advantage of an abundance of amenities and social spaces at the retail hub downstairs. For added convenience, residents can also make use of the link bridge at Level 1 connecting to SouthPlace Shoppes, which makes shopping for daily necessities a breeze when all the retail shops are just within easy reach.
A wide ready market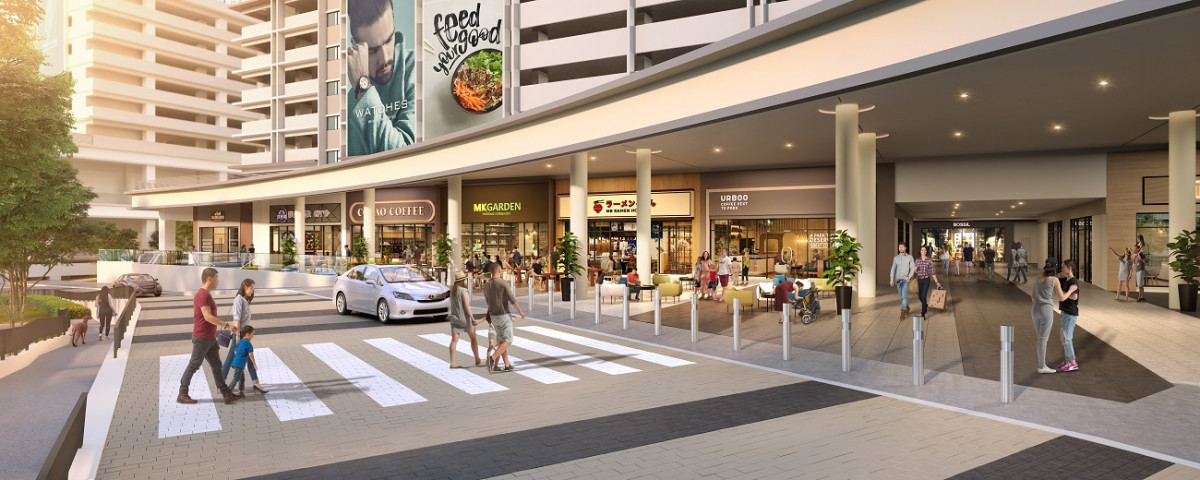 Meanwhile, the SouthPlace 2 Shoppes, which is located on the ground floor of the building, will see a total of 74 units spread across two floors. Built-ups for the units range from 562 sq ft to 3,266 sq ft, with an average price of RM1.58 million.
SouthPlace 2 Shoppes offers a freehold retail concept leveraging on an expected population of 25,000 residents within the township when fully completed, and 1.3 million people in the surrounding areas of Subang Jaya, Shah Alam and Klang.
Besides a ready market from the occupants of SouthPlace 2 Residences, the business opportunities here include those from the surrounding areas. Owners looking to transform their businesses to attract a wider clientele will find the lifestyle-driven alfresco concept fronting the Urban Park an ideal option. Built with convenient parking spaces for shoppers, SouthPlace 2 Shoppes is set to attract investors looking for stable rental yield and secure long-term investments too.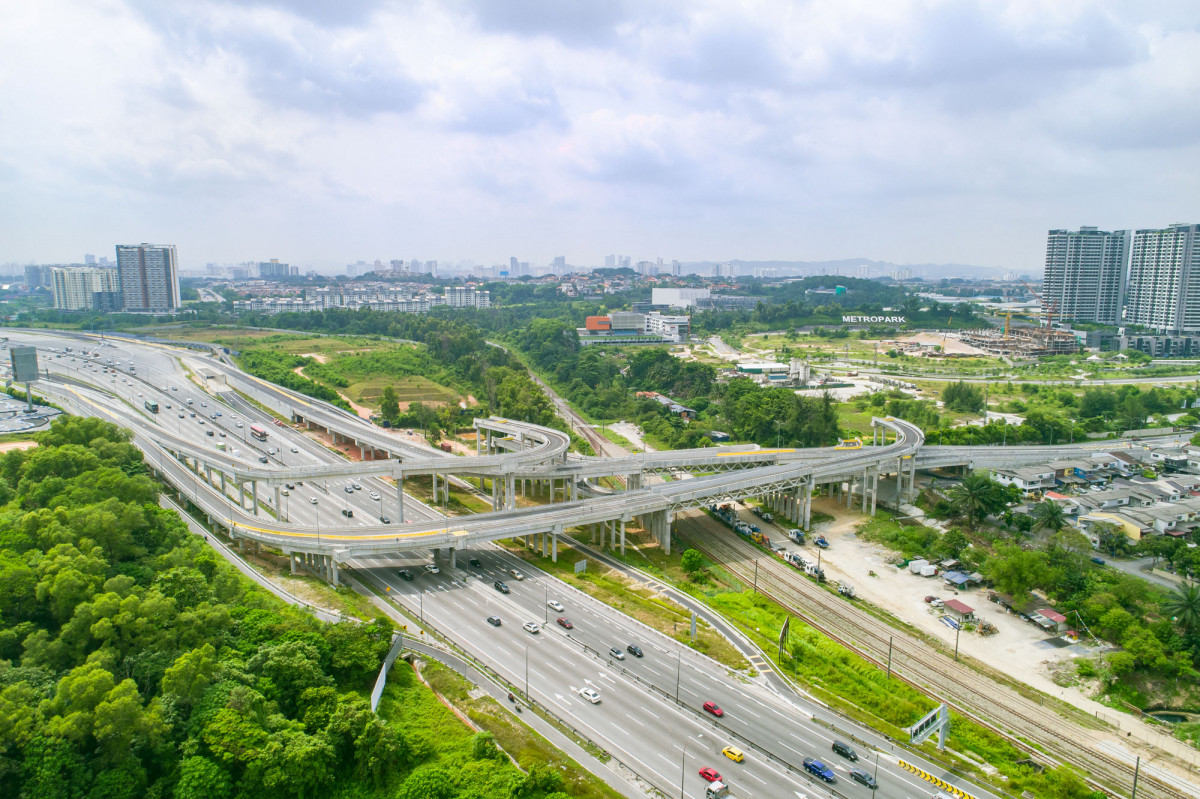 Tropicana Metropark's residents, workers and visitors can also take advantage of the purpose-built Tropicana Metropark Link that connects the Federal Highway to the township's doorstep to save precious travelling time and avoid extensive traffic jams. Through this link bridge, the Batu Tiga and Subang Jaya KTM and LRT stations are only a few minutes' drive away, allowing a smooth shift to the public transport.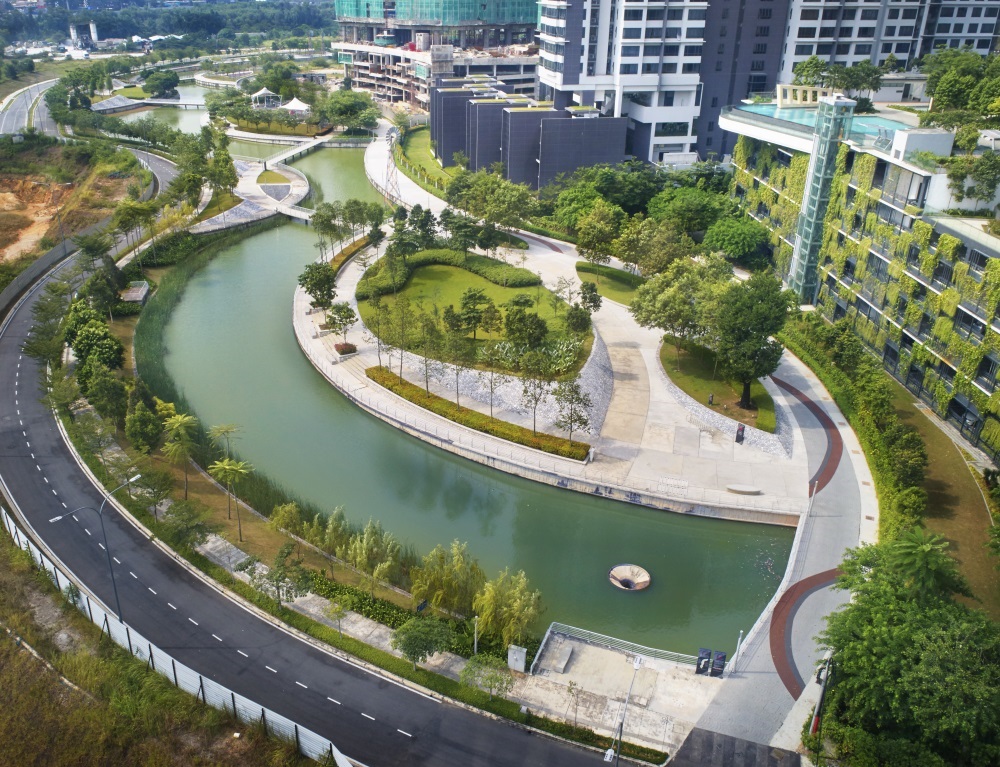 The 9.2-acre Urban Park acts as the green lung of the development, connected by a 2.8km looping pathways suitable for walking, jogging, and cycling to reduce carbon footprint and make it a walking-friendly environment. Through these pathways, residents and visitors to the commercial areas have direct access to the Urban Park without needing a car. The Urban Park also offers many amenities, such as a reflexology zone, children's playground, and more, all located in different pockets of the Urban Park.
Sri KDU International School in Tropicana Metropark welcomes students 3 to 18 years old and has been offering British curriculum since 2003. It is part of the XCL Education Group and provides excellent facilities, including a full-sized astro turfed football field, a multipurpose hall, sports hall, FINA-approved swimming pool complete launching pads, specialist classrooms and fully equipped science labs, a dance studio, and a black box theatre.
Interest in the development is picking up quickly as discerning homeseekers and investors know this is a real deal that does not come everyday.
To date, the project has already seen a commendable amount of registration of interest and this speaks volumes for the developer, which has always emphasised quality projects with good value, along with timely delivery to its purchasers.
For more information on SouthPlace 2, visit www.tropicanametropark.com.my or call 1 700 81 8887. Alternatively, drop by the property gallery at No 1, Jalan Delima 1/1, Subang Hi-Tech, 47500, Subang Jaya, Selangor to find out more.
Interested in this project?
Drop your details if you'd like a sales consultant to contact you.
In this Series
Learn how banks are transforming

Video: Innovation at work

Video: The new digital bank

Video: The new digital bank

Video: The new digital bank
Video: Innovation at work