Having launched more than 40 projects with over 20,000 homes delivered over the past two decades, Platinum Victory believes that every Malaysian should have the opportunity to own a home that meets lifestyle needs at an attainable price."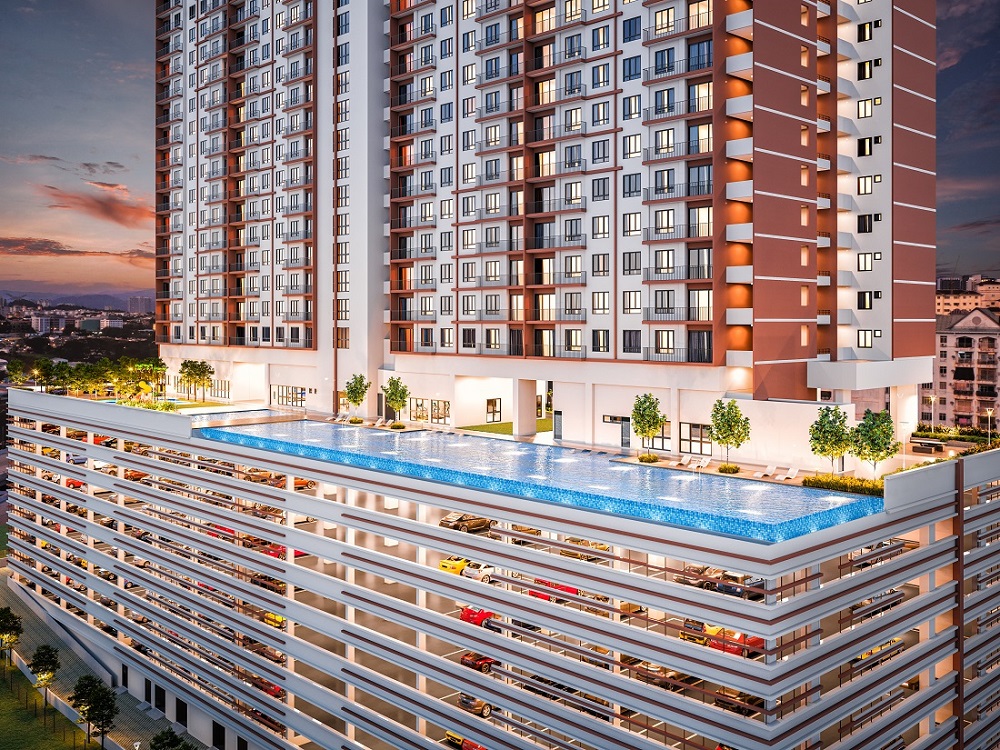 Well-established daily conveniences, easy accessibility by road networks, and better still, by rail links – these are the top considerations of any savvy home investor today. Throw in a reputable developer, a reachable price tag, and not just a mere train station but a transportation hub – and you have a winning property at hand.
Having launched more than 40 projects with over 20,000 homes delivered over the past two decades, Platinum Victory believes that every Malaysian should have the opportunity to own a home that meets lifestyle needs at an attainable price.
Underpinned by this principle, Platinum Victory, which is recognised as a community developer in the locale of Setapak, Kuala Lumpur due to its development effort in making the suburban a vibrant township, is spreading its footprint to other parts of the Klang Valley. Notably, its Platinum Arena located at Old Klang Road will be handed over in 1Q. Now, homebuyers can look forward to its new high-rise named PSV 1 Residences located at Sungai Besi, KL.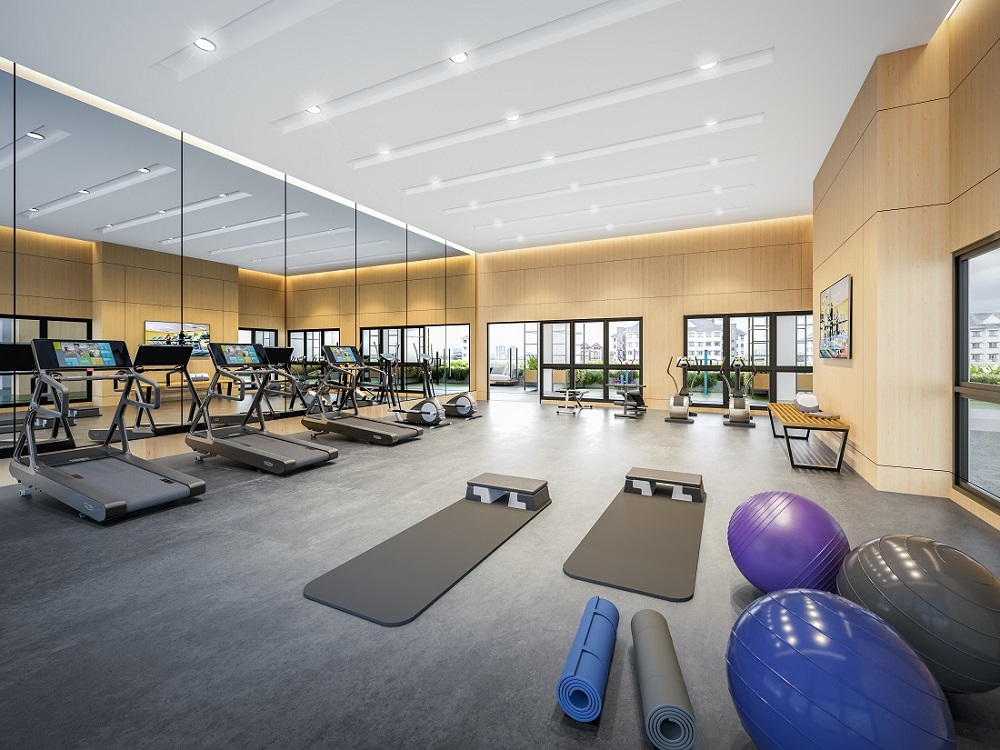 Strategically sited adjacent to the Terminal Bersepadu Selatan integrated transport hub and the Bandar Tasik Selatan interchange station for KTM Komuter, Light Rail Transit (LRT) and Express Rail Transit trains, PSV 1 Residences enables residents to commute easily via public transport.
For road connectivity, the development is directly linked to the Middle Ring Road 2 (MRR2), while the Bandar Tasik Selatan township is accessible via Shah Alam Expressway (Kesas), the Sungai Besi Expressway and the New Pantai Expressway.
PSV 1 Residences is central to ample healthcare, education, recreation and shopping destinations. Among the hospitals situated nearby are Pantai Hospital Cheras, UKM Specialist Centre, Columbia Asia Hospital Cheras and Sunway Medical Centre Velocity.
A whole spectrum of education options is within close proximity, ranging from preschool and primary to secondary and tertiary levels. You can choose between government, vernacular or private schooling. Esteemed institutes of higher learning include UCSI College, Asia-Pacific University of Technology and Innovation (APU), and Al-Madinah International University.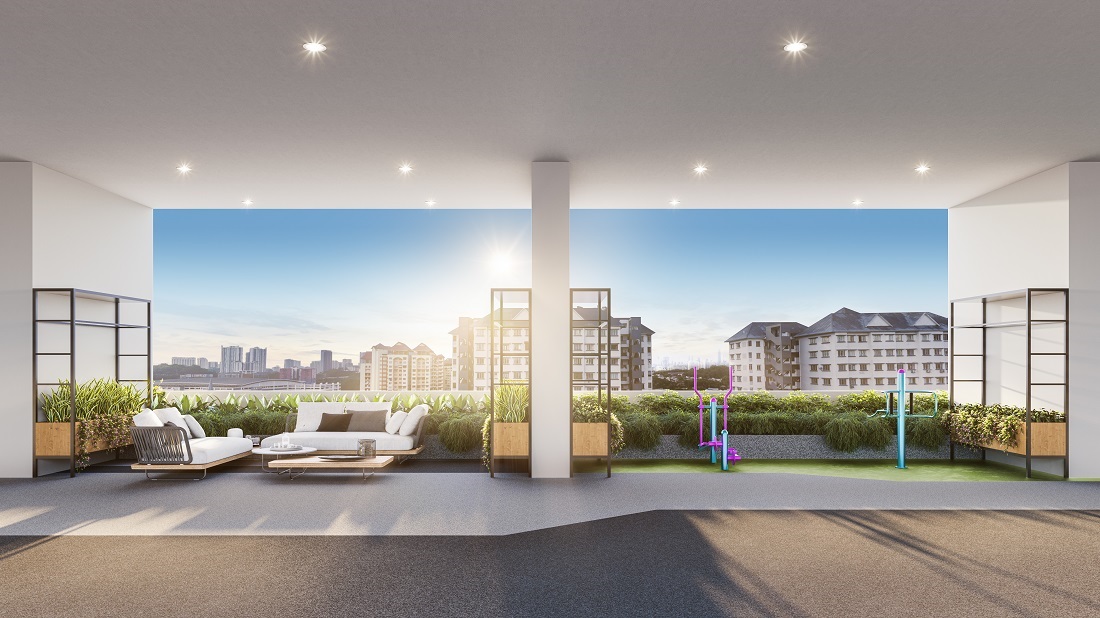 For shopping and grocery needs, you can take your pick from Pavilion Bukit Jalil, Paradigm Garden City, and Giant Desa Petaling, among others.
Meeting modern needs
The developer also recognises that in the new-norm era, the home is no longer reserved for after-hours. Instead, they have to be conducive for living, learning, working and playing throughout the day too.
Additionally, multigenerational living has become increasingly necessary for the "sandwich generation", who have to juggle caregiving for their elderly parents and childrearing on top of building their careers.
All these call for ample space and adaptive layouts to allow comfortable togetherness, and at the same time, adequate individual privacy.
Sited on a two-acre land, PSV 1 Residences comprises 500 condominium units in a 42-storey block, with a gross development value of RM297 million.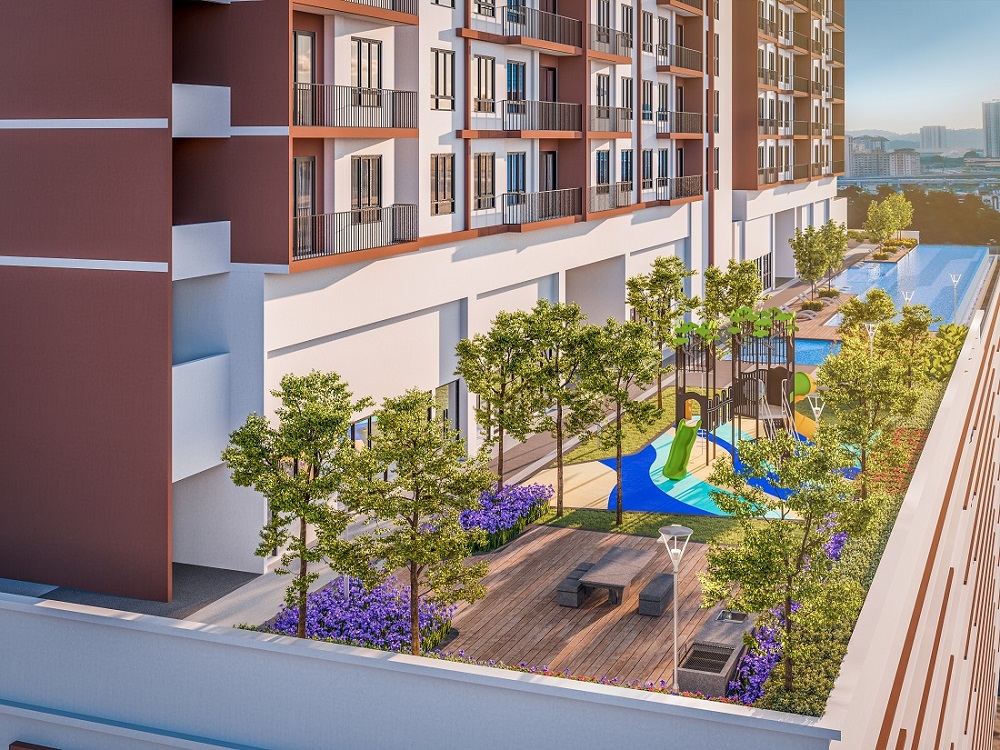 With spacious unit layouts ranging from three to six bedrooms as well as individual and dual-key units, PSV 1 Residences offers great flexibility for families of different sizes, property investors, as well as homeowners who are looking to upgrade at more attainable prices.
Offering built-up sizes of 946 sq ft to 2,186 sq ft, PSV 1 Residences units have an indicative price from RM513,000.
Communal spaces to build connections
Spaciousness in PSV 1 Residences is not just confined to individual units, but in its communal spaces as well, where recreational facilities include a rooftop outdoor camping zone on Level 40. Surrounded by a green lawn, residents can pitch their tents for a safe overnight camping experience here.
Working from home no longer needs to be in isolation, as you can take advantage of the co-working space on the same floor to build connections and exchange ideas with other fellow residents at work.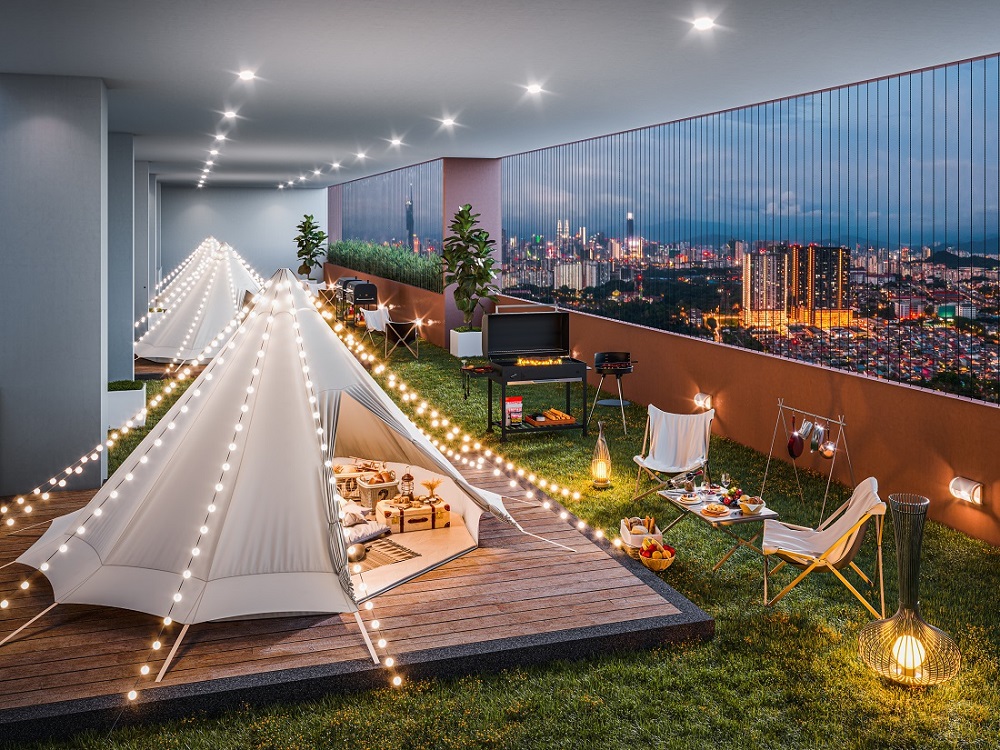 To keep fit, you will be spoilt for choice with an outdoor gym at the Ground Floor, as well as the indoor gymnasium and outdoor fitness zone on the Level 8 podium. For a splashing good time, there is the infinity pool, wading pool and Jacuzzi, or simply unwind at the outdoor lounge area, sundeck or the floating deck.
Children can let loose at the integrated playground and indoor games room, while the BBQ area and function rooms are the perfect avenues to host parties and dinners.
Designed as a smart community, residents here can easily book facilities, answer the intercom and manage their maintenance fees using their mobile phones through Platinum Victory's JaGaApp property management app.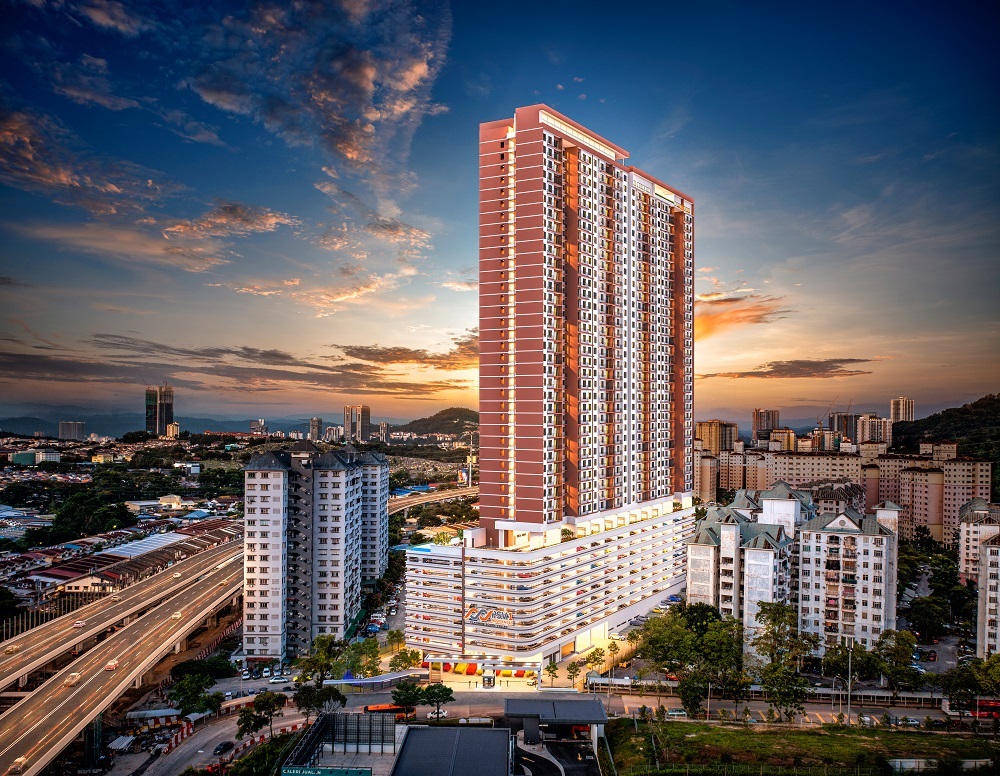 Security and safety are paramount at PSV 1 Residences, which employs RFID technology at the guardhouse entrance, three-tier security access at the guardhouse, lobby and lift levels, as well as 24-hour CCTV surveillance. Round-the-clock guard patrol and an emergency assist system provide greater peace of mind for homeowners.
As part of its Environmental, Social and Corporate Governance efforts and in compliance with the current trend, PSV 1 Residences is designed with sustainability features, which will be GreenRe certified.
So don't miss out this opportunity to own a golden asset here. For more information, please contact 0111-722 6555 or click on www.psv1.com.my.
Interested in this project?
Drop your details if you'd like a sales consultant to contact you.
In this Series
Learn how banks are transforming

Video: Innovation at work

Video: The new digital bank

Video: The new digital bank

Video: The new digital bank
Video: Innovation at work