Edelweiss Serviced Residences offers an innovative smart home system that allows easy control of every aspect of your living space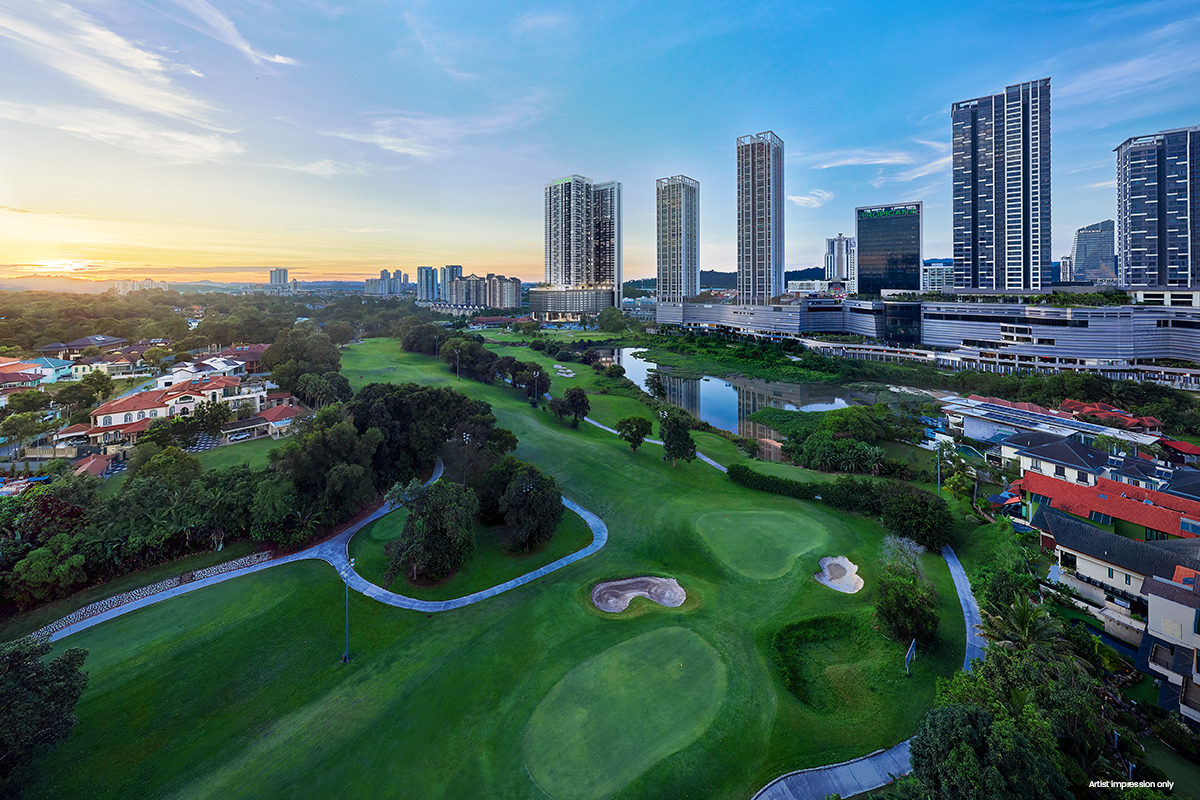 Imagine waking up on a Monday morning and craving a cup of hot coffee and a fresh croissant. Take the lift down to find an array of bakeries and eateries waiting for you. Gone are the days when you dreaded morning traffic and had to leave home at odd hours to escape the madness. Now, walking to the nearest MRT station via a shaded pedestrian walkway is easy.
After a long day at work, there's no need to drive out to stock up groceries. Simply pick up all your daily needs at the grocer downstairs before heading up home. This is the way Tropicana Corporation Berhad, (Tropicana) has designed life to be at Edelweiss SOFO & Serviced Residences in Tropicana Gardens – easy and breezy.
Tropicana Gardens is a prestigious transit-oriented development (TOD) located in Tropicana Indah, Petaling Jaya, Selangor, comprising four blocks of exquisite serviced residences – Arnica, Bayberry, Cyperus and Dianthus, an office tower, and the one million sq ft Tropicana Gardens Mall. Launched in 2012, this sprawling 17.6-acre mixed-use development fronting the bustling Persiaran Surian has a gross development value (GDV) of over RM3 billion.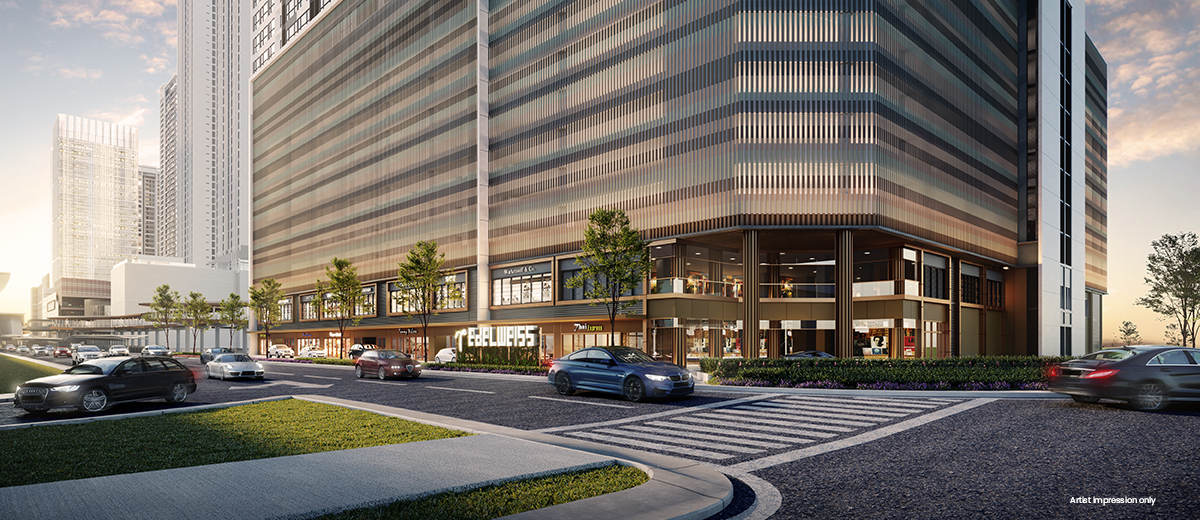 All of the serviced residences, including Arnica, Bayberry, Cyperus, and Dianthus, have been completed and are now occupied by satisfied residents. With its prime location, exceptional facilities, and thriving community, Tropicana Gardens is a true gem in the heart of Petaling Jaya.
As one of the nation's long-established property developers, Tropicana is well known for its Tropicana Golf & Country Resort, a resort-themed development comprising pockets of bungalow lots as well as semidees and link houses, around a 27-hole championship golf course and a 450,000-sq ft clubhouse.
Edelweiss – last phase with limited units
Located on a 2.35-acre (0.95ha) land, Edelweiss SOFO Flexi Suites & Serviced Residences, carrying a GDV of RM855 million, is the final phase of Tropicana Gardens. The 52-storey tower comprises 630 units of serviced residences and 397 units of SOFO with built-ups ranging from 556 to 1,111 sq ft (serviced residences) and 452 to 858 sq ft (SOFO).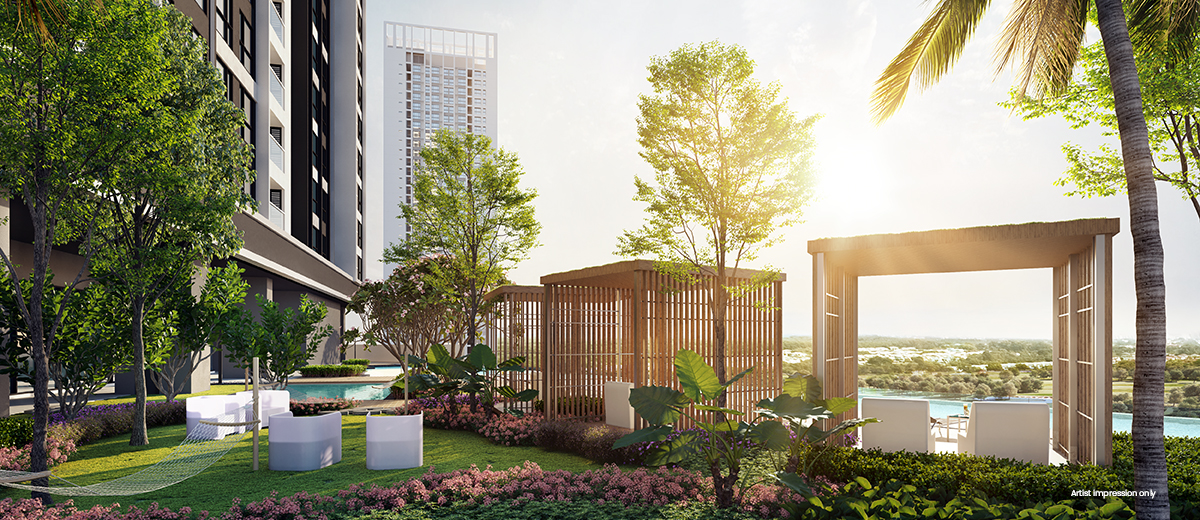 Edelweiss Serviced Residences offers an innovative smart home system that allows easy control of every aspect of your living space. In addition, Edelweiss SOFO Flexi Suites provide unparalleled flexibility, allowing you to customise your workspace as per your needs and preferences. With a Work-Shop-Live lifestyle, you can enjoy the best of both worlds, making the most of your professional and personal life.
Edelweiss recognises the importance of safety and security and has therefore implemented a multi-tiered security system, ensuring complete peace of mind for all residents and tenants.
Launched in September 2020, only limited units remain, with the serviced residences and SOFO units 80% and 50% sold respectively. Prices for the remaining units start from RM512,000.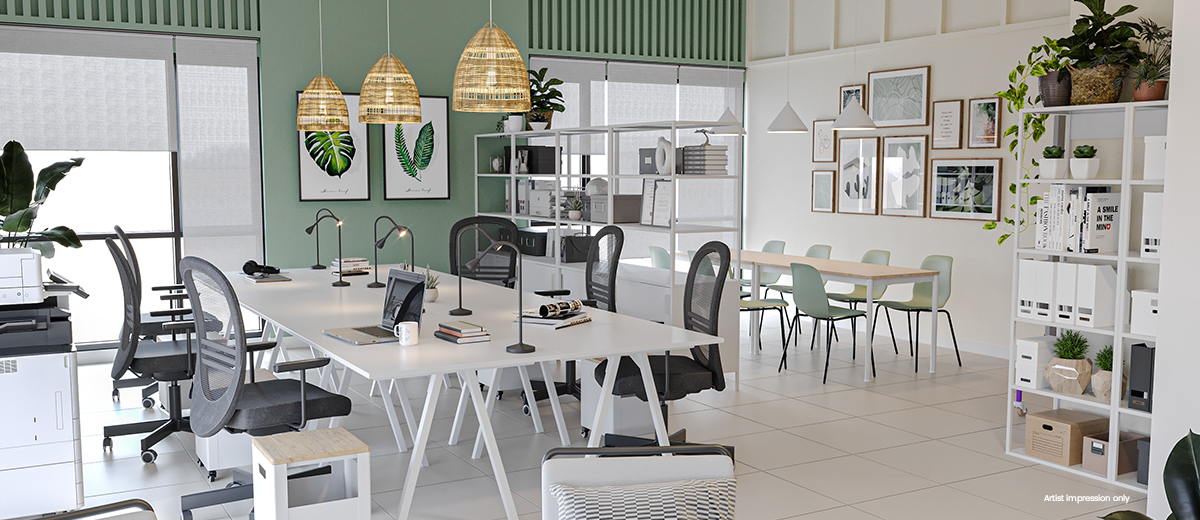 Another added value is the retail component – Edelweiss Shoppes offering two levels of retail convenience right below the serviced residences and SOFO – set to launch in 2023. Imagine indulging in an exclusive retail haven that caters to your every need, all while enjoying the comfort and convenience of being just steps away from your home or office.
Edelweiss Shoppes promises to offer the ultimate in convenience, style, and luxury – so don't miss out on this incredible opportunity to be a part of it all!
A modern lifestyle within and without
Residents of Edelweiss will find a multitude of facilities on Level 10 that are perfect for their recreational or social needs. These facilities include a swimming pool overlooking the Seri Selangor Golf Club, children's pool, business centre, yoga deck, children's playroom, children's playground, reading room, gymnasium and BBQ area.
Edelweiss is only 200m away from Tropicana Gardens Mall conveniently connected via a pedestrian bridge. Tropicana Gardens Mall offers a variety of retail and entertainment options, such as Village Grocer, Golden Screen Cinemas (GSC) and various F&B choices.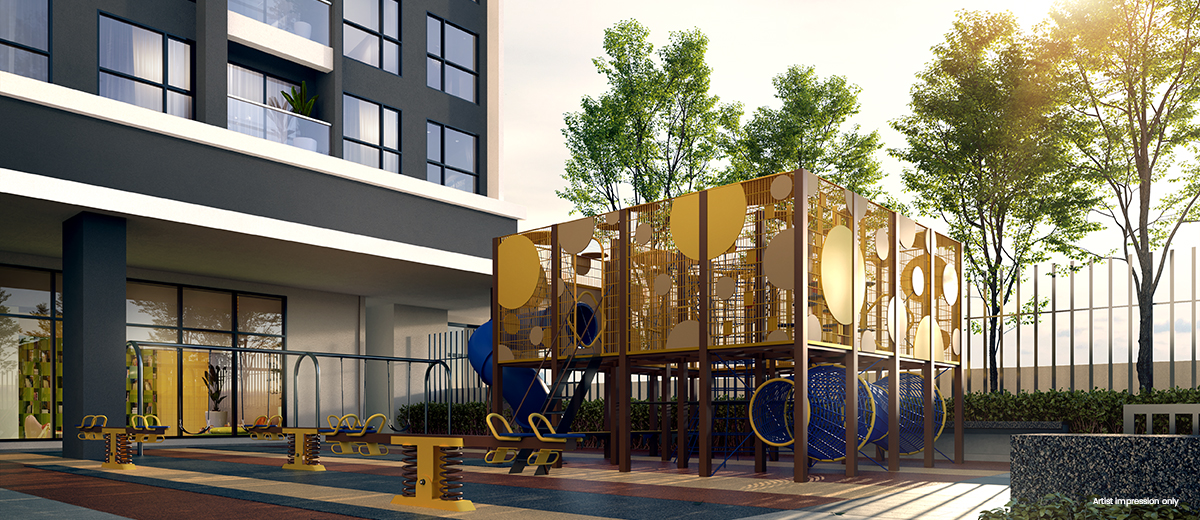 The pedestrian bridge also links Edelweiss to the Surian MRT Station, which is just one stop away from Mutiara Damansara station (IPC Shopping Centre, IKEA Damansara and The Curve) and two stops from Bandar Utama station (1 Utama Shopping Centre).
Other nearby amenities include educational institutions such as St Joseph's Institution International School Malaysia, Sri KDU Schools and SEGi University, as well as golf courses such as Seri Selangor Golf Club and Tropicana Golf & Country Resort. Additionally, Thomson Hospital Kota Damansara is located nearby. Tropicana Gardens is easily accessible via several major highways, including Damansara- Puchong Expressway (LDP), Sprint Highway (via Penchala Link), Damansara-Shah Alam Elevated Expressway (DASH) and New Klang Valley Expressway (NKVE). It also directly fronts Persiaran Surian, which provides access to Kota Damansara and Jalan Sungai Buloh.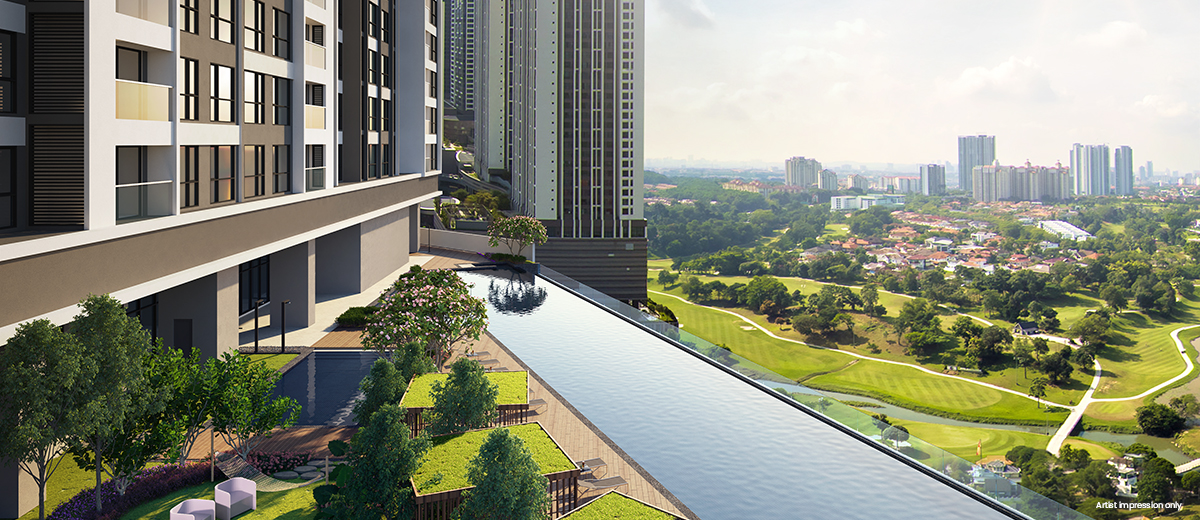 Integrated with a host of intelligent green components, Edelweiss is built to GreenRE standards with Silver Rating. Green features including electric-vehicle charging, Low-E Glass, low-VOC paint, an Insulated RC Flat Roof, and more are characteristics that make up for a sustainable living, now and in the future at Edelweiss, Tropicana Indah.
For more information about Edelweiss, please visit http://edelweiss.tropicanagardens.com.my/ or drop by its Property Gallery at the Ground Floor of Tropicana Gardens Mall. To speak with a friendly sales representative or to schedule an appointment, please call 016-367 0707.
Interested in this project?
Drop your details if you'd like a sales consultant to contact you.
In this Series
Learn how banks are transforming

Video: Innovation at work

Video: The new digital bank

Video: The new digital bank

Video: The new digital bank
Video: Innovation at work