Setia's Women of Inspiration@Setia, or better known as WIN, is an initiative by the Setia Women's Network that recognises DEI as its main goal, providing a support system that encourages the women to follow their career aspirations.
Around the world, women empowerment is quickly being recognised as integral to all dimensions of business. Similarly, for S P Setia, it should not just be a once-a-year celebration but a continued advocacy that the leading developer has been advancing through its various initiatives.
Adopting the United Nations Sustainable Development Goal (UNSDG) no. 5 on gender equality, S P Setia has, over the years, set up actions, policies and investments to promote diversity, equity and inclusion (DEI) within its workplace and the communities it serves.
To highlight how the industry chief values female leadership in the corporate sphere, eight of its women heads share their thoughts.
Equal access to opportunities
In S P Setia's DEI roadmap, Chief Legal Officer Azlina Baharom says: "Fair opportunities are provided to all employees regardless of gender, ethnicity, physical ability and nationality".
Chief Internal Auditor Jennifer Mok Kha Wai concurs, saying: "This is evident in its efforts to reduce discrimination, bias and barriers to inclusion. Female representations are at all levels of the organisation, from the board to senior management and the general workforce.
"There is equal access to education and training with potential for scholarships and mentorship programmes for women, as provided for men".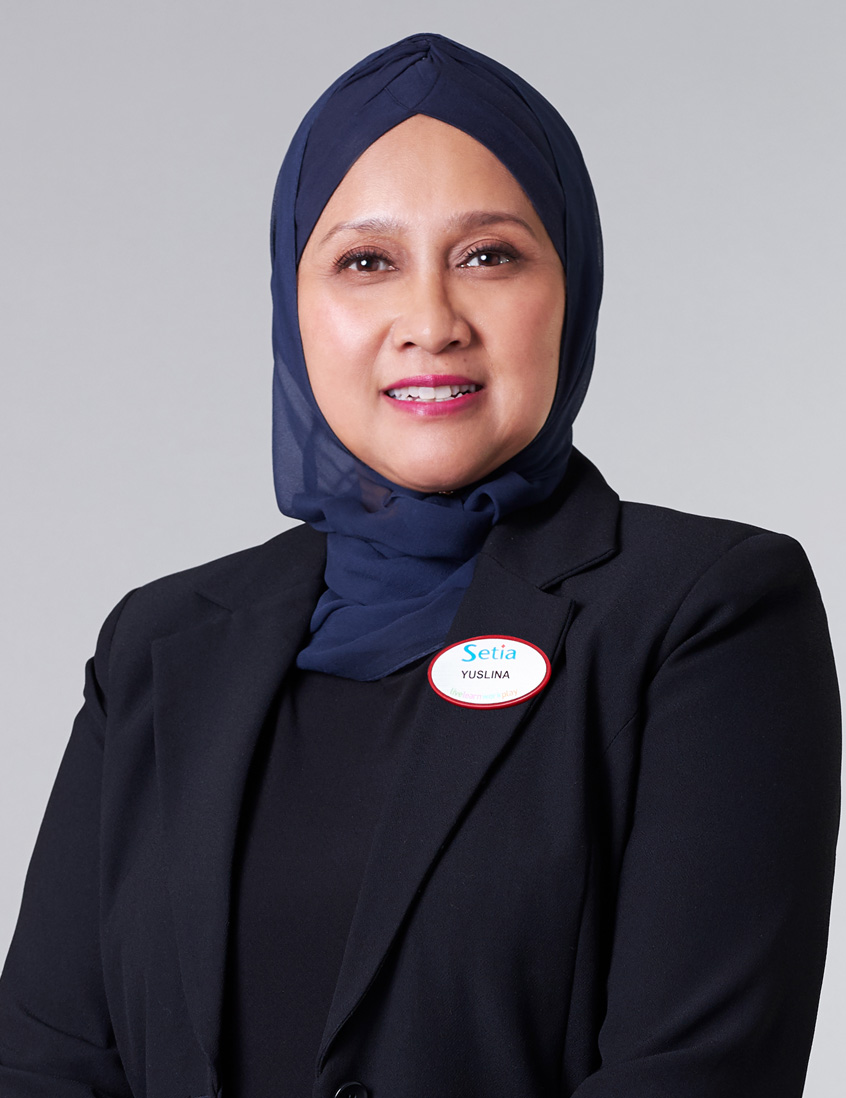 "Equal opportunities are given to both men and women when it comes to career development and job responsibilities, including promotion to higher-ranking positions," adds Chief Risk, Integrity and Governance Officer Nuranisah Mohd Anis.
Distributive justice
Mok also stresses the importance of equal pay for men and women in the same job roles.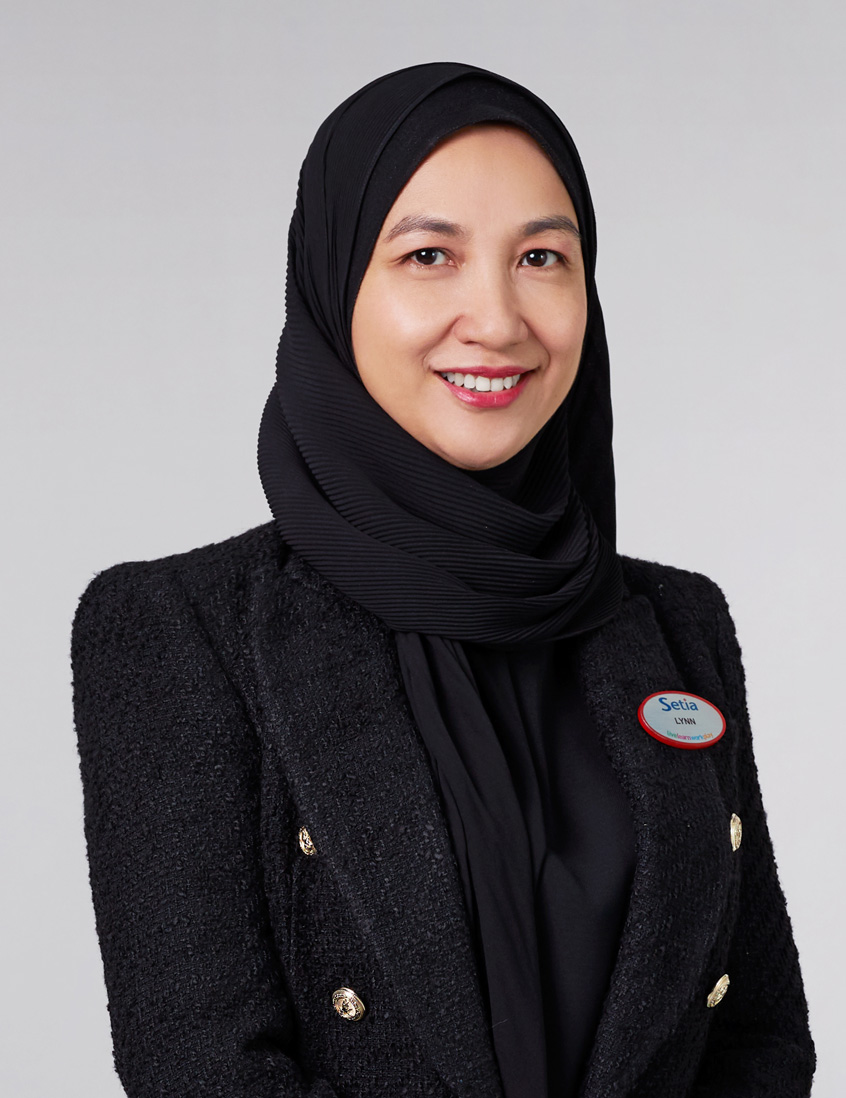 "Setia practises the principle of distributive justice, where rewards and resources are allocated fairly based on performance, skill and contribution to the organisation," she says.
"In the company's performance management system, non-gender-bias key performance indicators (KPIs) are established to evaluate employees. They are compensated fairly for their work; and promotions, opportunities and other benefits are based on merit," Nuranisah elaborates.
Top-down initiative
Azlina sees the gender balancing efforts at Setia as a top-down initiative driven by the leaders and human resources (HR).
S P Setia's Amari Kuala Lumpur General Manager Susan Anthony opines: "A top-down commitment to building a pipeline for women to access key growth positions has enabled women to compete on an equal footing as men".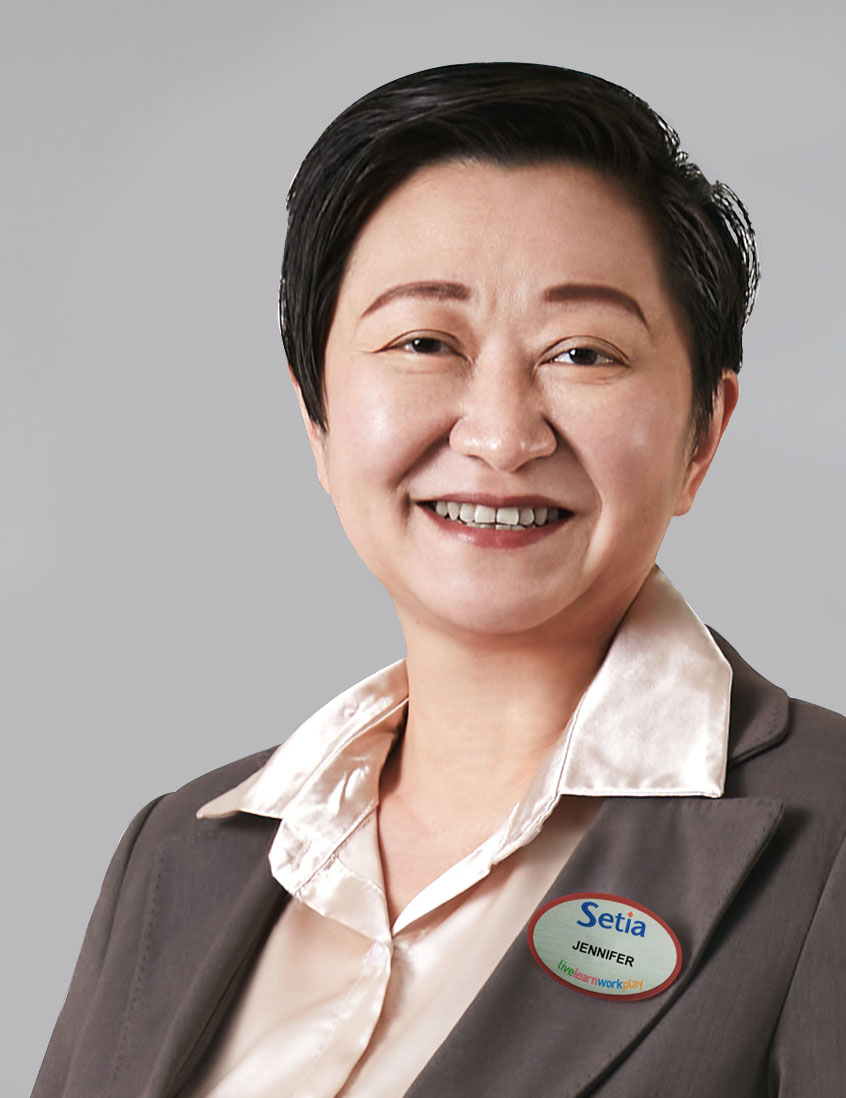 According to Azlina, Setia is steadfast in establishing gender diversity in corporate governance through policies and procedures to support the career progression of more women into higher leadership roles.
Setia's female representation on the board of directors is 33%, while 32% of its senior management are women.
Good support system
Setia's Women of Inspiration@Setia, or better known as WIN, is an initiative by the Setia Women's Network that recognises DEI as its main goal, providing a support system that encourages the women to follow their career aspirations.
Nuranisah acknowledges a woman's career journey is tougher because of the high expectations on her in her role as a mother and a wife as well. Hence, her spouse's and family members' support is also crucial to enable her to pursue higher positions.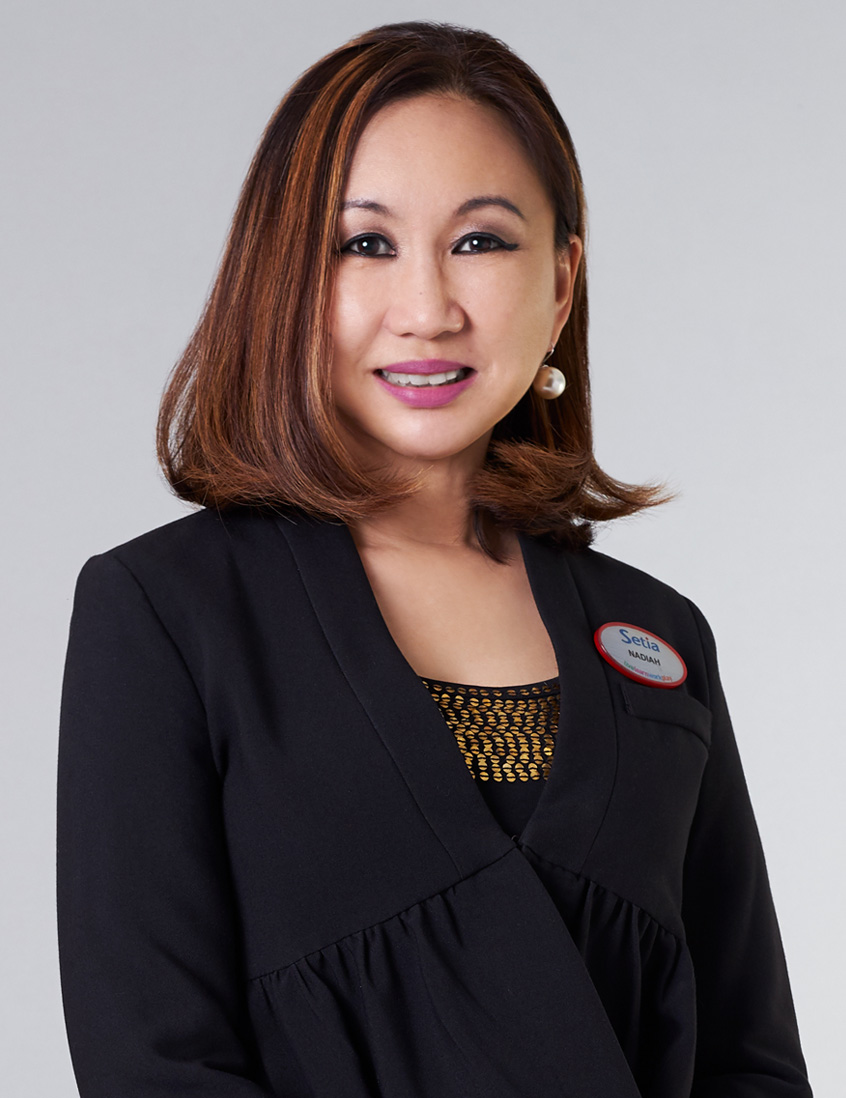 "When fair opportunities and support are available for a working woman, career progression becomes easier and more women are able to propel themselves to senior managerial positions.
"Some women have the capabilities but lack the support system, hence they give up halfway," she observes.
"We need a diverse and inclusive HR policy addressing the unique needs of women in the workplace to level the playing field," Azlina notes.
Flexible work arrangements
Group Branding and Communications Head Adelene Wong Foong Yee points out the Setia administration has been very supportive of and recently laid out measures to provide a more equitable path for women to achieve career growth.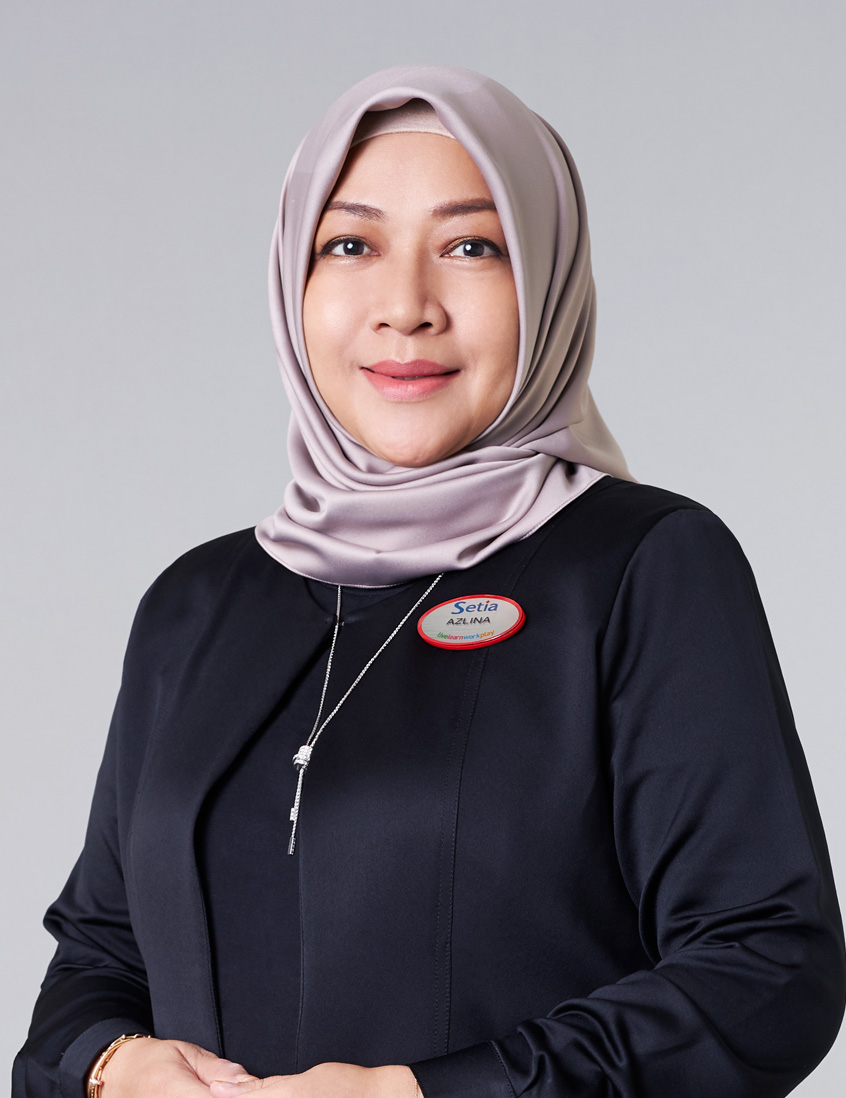 Mok and Nuranisah say flexible working arrangements such as part-time or remote work can help women to balance work and family responsibilities, a challenge most women face.
Setia leaders are encouraged to take charge of employees' needs and accord them the flexibility to work from home (WFH).
"It is evident that WFH benefits my team members (mostly women) to achieve work-life balance. So, I allow them to WFH at least once a week on rotation basis between two teams. Effectively, they get to WFH on four consecutive days over a seven-day period.
"Team members with children or family issues are also given the flexibility to WFH so they can address the problems. My team members are more energised and productivity is never compromised," says Azlina.
"Most importantly, as individuals, we need to be accountable and not exploit the system and the relationship that has been built over the years. While my team knows I am chill about WFH, I still expect the best in delivery and that helps to drive our teamwork," adds Wong, who is also in the management committee of S P Setia Foundation.
Valuing women's uniqueness
Chief Human Resources Officer Nadiah Tan Abdullah says women are unique individually. Their myriad personalities, on top of the diverse skillsets and experiences from the multiple roles women play, when interlaced in a work setting, collectively drive innovation, creativity and healthy competition.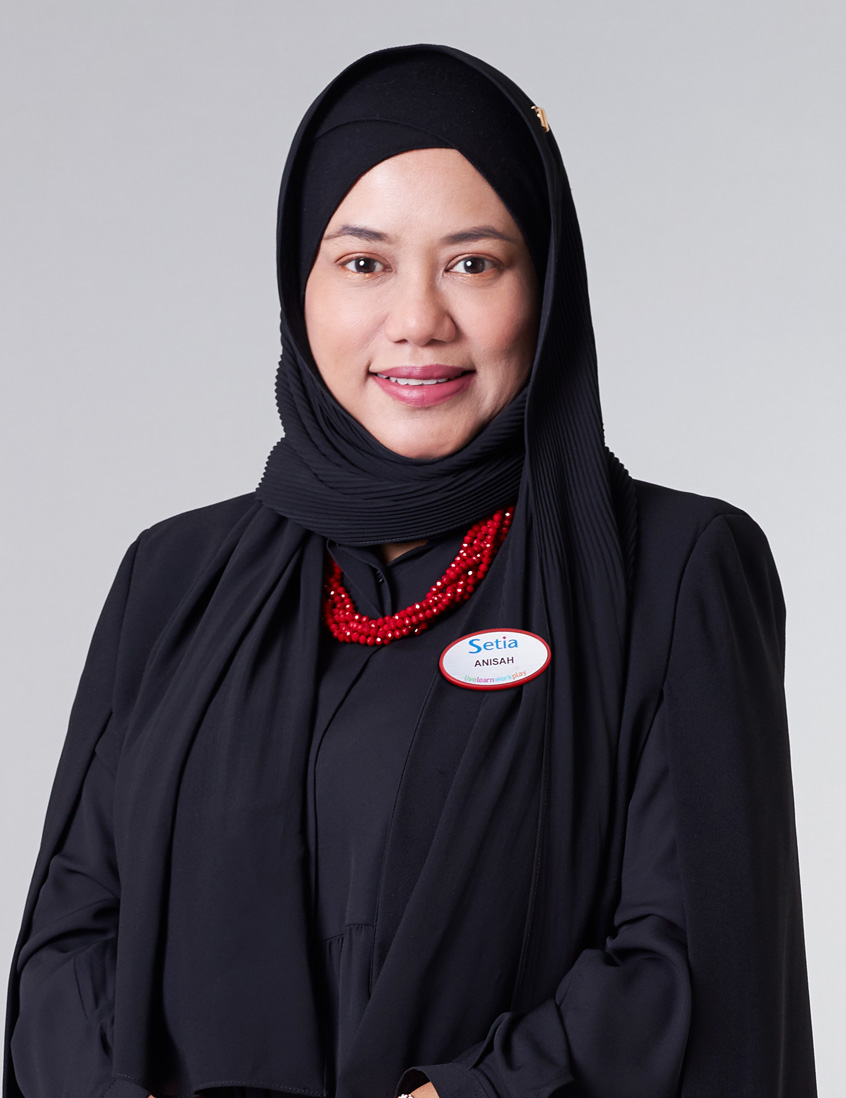 In fact, Forbes reported a study which shows that companies with a diverse and inclusive workforce, including gender balance, exhibit superior performance and decision-making capabilities.
Executive Vice President Datuk Yuslina Mohd Yunus, who is also a member of the management committee of S P Setia Foundation, agrees, saying women are able to bring value to the table in their own individual ways, be it in the board or any leadership position.
"The different traits of men and women should be leveraged for the organisation's progress," she stresses.
Chief Strategy Officer Lindayani Tajudin points out that generally, women can multitask better and are more resilient, and these strengths should be deployed to the company's advantage.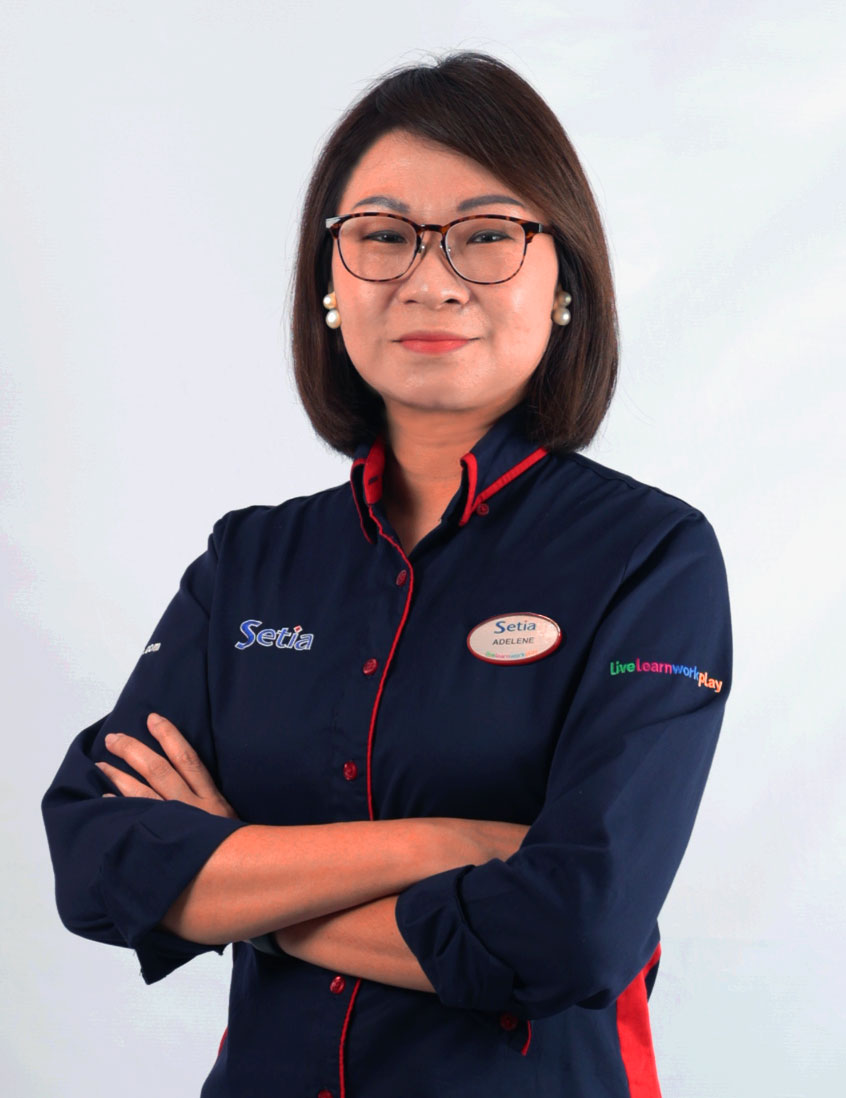 Mok concurs, saying that women, being naturally meticulous and detail-oriented, are added advantages as an internal auditor as the job requires them to go through "mountains of transactions" and spot hidden irregularities.
Recalling her days as an auditor, Nuranisah quips: "I would think women perform better because of our analytical skills and perseverance – women can stand the 'pain' better".
In her current department handling risk management, Nuranisah says attention to details and the ability to multitask are crucial in today's VUCA (volatility, uncertainty, complexity, and ambiguity) world.
"You need a lot of passion too for staying power as stakeholders' expectations continually change, and we need to keep up. Generally, women have these traits by nature," Nuranisah adds.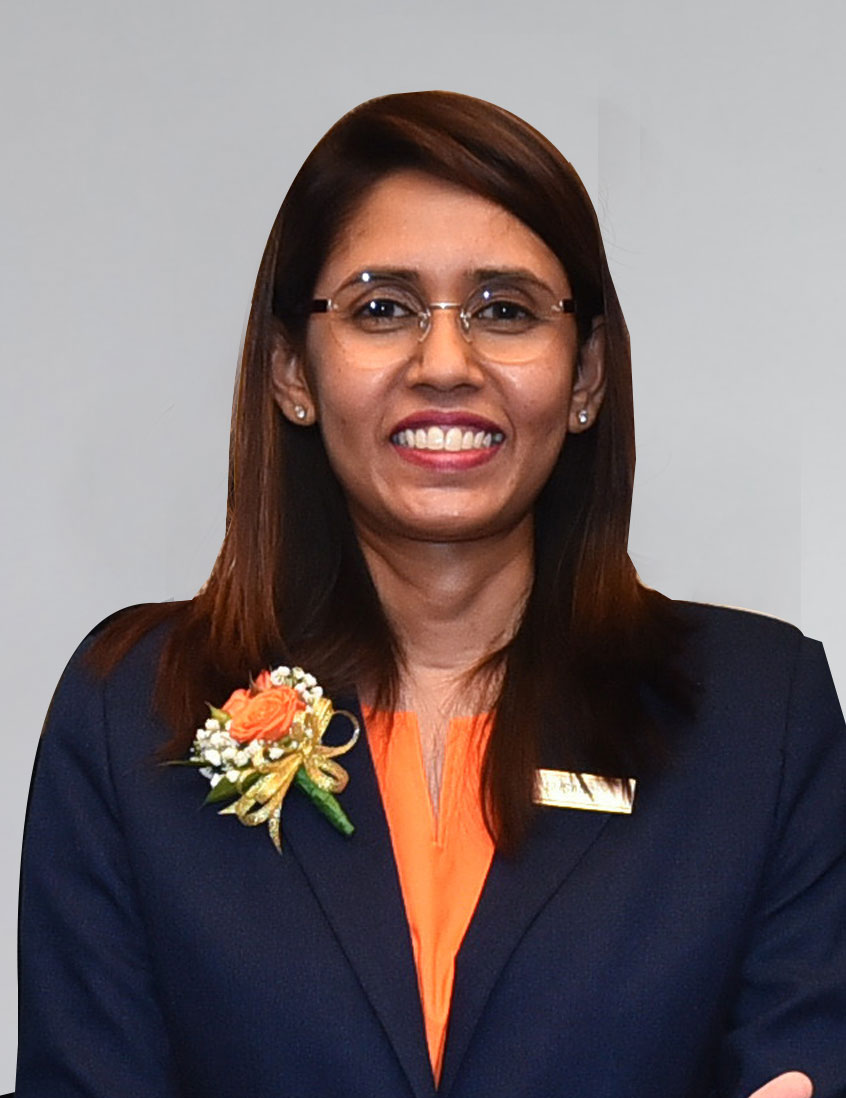 Susan says as a woman leader, empathy has allowed her to understand, engage and handle her team members, customers and stakeholders better.
Wong points out that in her research on branding efforts, it is a fact that men and women are wired differently.
"I am grateful for having a strong discernment skill, which is critical for branding and communications professionals. I am able to adopt empathy and this helps to reduce the gender gap and employ each individual's attributes to up the team's performance," Wong says.
Safe space for your voice to be heard
Yuslina points out to promote the women agenda, it is important to consciously create environments that are welcoming, supportive, nurturing, mindful and encouraging of women in leadership roles.
"In Setia, we give women a safe space for their voices to be heard," she surmises.
"Here, respect is accorded to individuals regardless of background, identity or personalities," adds Mok.
Supportive men
"It is important for men to understand we are not striving for equality by benchmarking us to what men can do, but rather, based on our own uniqueness," Yuslina stresses.
"Enlightened men can accept the different limitations and diverse thought processes of a woman," Nadiah quips.
Recounting her early days in the hotel industry, Susan says: "Women did need to work harder to achieve the same outcome as their male counterparts, but things are slowly changing. Compared to 10 years ago, men in leadership now are actively supporting equity and opportunities for women's professional growth," she says.
In fact, she shares it was a male superior who recognised her efforts and opened the door of opportunity for her then.
"Hard work, perseverance and patience is key to everything," she stresses.
Addressing unconscious bias
Mok highlights to achieve equity, it is important to address unconscious bias, which often leads to discrimination against women.
"Women are often judged differently from men and face greater scrutiny and expectations when it comes to proving their worth. As a result, women may feel pressured to work harder, longer hours, or be more productive than their male colleagues in order to be seen as equally competent.
"When I was a fresh graduate working as an internal audit officer in a property developer environment, I had to be more proactive and 'tougher', especially for fieldwork at the construction site because my boss would always send male auditors to sites or overseas assignments as it was considered a 'man's' job. The female auditors were usually in office doing the desktop and document audits," she recounts.
"Some women think very low of their own capabilities and have low self-esteem compared to men, hence they are unwilling to even try to take up bigger roles," Nuranisah observes.
Wong says it takes a radical approach to see equality from a different perspective than the one that has been cast in stone for centuries.
"I think this is a consequence of societal structures, norms, practices and priorities," she says, adding that these have to evolve in order for women to have different results.
"The change in mindset starts with ourselves, in how we nurture our children and the generations beyond. It is a collective effort from both genders. We want to achieve equity together for our daughters and sons' sakes," she says.
Mok says to alleviate unconscious bias, companies should conduct training for employees and implement policies to prevent bias in hiring and promotion decisions.
Yuslina adds the biasness and stereotyping should be continuously broken by getting men to work together with women to achieve the company's goals and targets.
"Women want to be recognised based on our merits above anything else," Lindayani stresses.
Women's support
Azlina points out: "It is also interesting to note that it's not just about us proving our worth against men, but also overcoming being marginalised by fellow women. To be honest, the message on DEI can only be truly successful when women walk the talk.
"It's not a one-way traffic of women recognised for her abilities and given that one opportunity of a life time; it's also about women accepting that a fellow woman is better than them and recognising her for her worth. So to me, the true meaning of DEI is also about women putting aside their differences and feelings of envy and letting that fellow woman have what she deserves," she stresses.
"Women should support each other, professionally and emotionally, and complement each other's strengths and knowledge," Lindayani says.
"We can be role models in our leadership roles, modelling the way to inspire other women and be inspired," Nadiah counsels.
"We need to ensure we walk the talk and lead by example," Yuslina reiterates. "As a parent, we want our children to succeed regardless of gender, and as a leader at work, we want to see our young women grow in their roles.
"While the road ahead of us women might be long before we have a fully equal society that recognises equal access to opportunities, we are stronger collectively in making headways to achieve that one day."
Interested in this project?
Drop your details if you'd like a sales consultant to contact you.
In this Series
Learn how banks are transforming

Video: Innovation at work

Video: The new digital bank

Video: The new digital bank

Video: The new digital bank
Video: Innovation at work