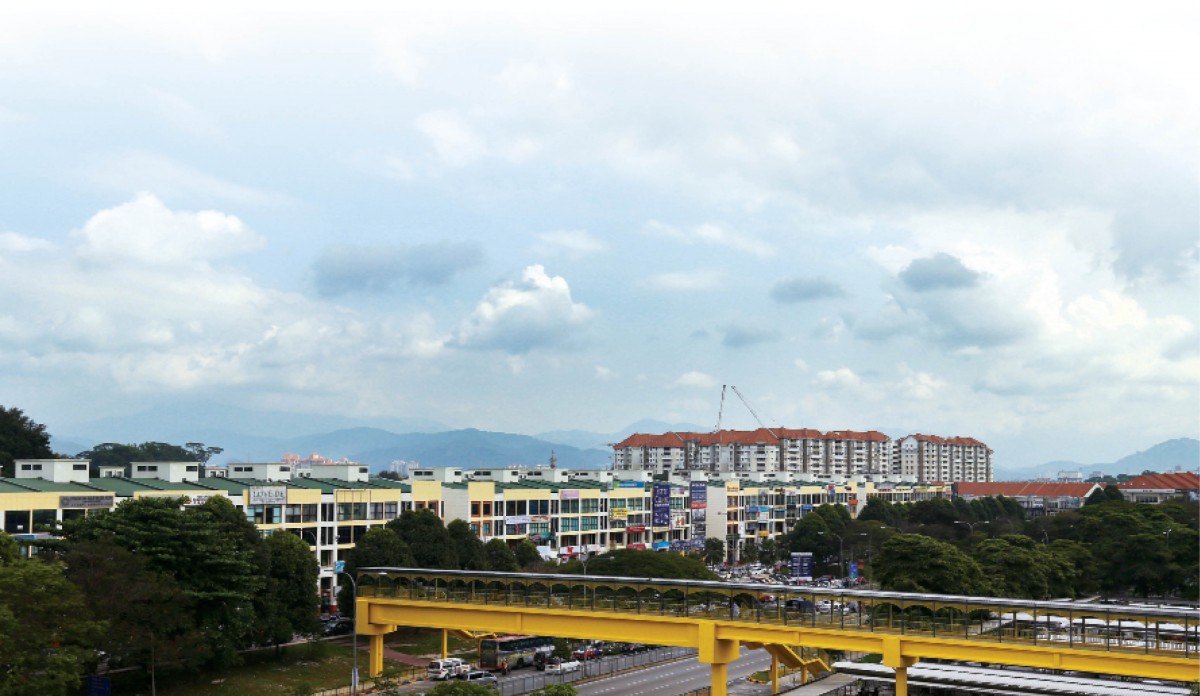 WITH a predominantly Chinese population, Kepong is home to many traditional shops, heritage shops and family-style restaurants. During weekends, city dwellers head for Kepong to enjoy the local delicacies, such as the famous Mee Kepong, and seafood dishes.
The suburb is also known for its greenery, as well as a variety of recreational spots. The Forest Research Institute of Malaysia's Canopy Walk offers hiking in the treetops while Taman Rekreasi (Lake Gardens) Bandar Manjalara and Bukit Sri Bintang have scenic views to enjoy. The 223-acre Kepong Metropolitan Park offers running and cycling tracks and plenty of playgrounds.
Although Kepong has a number of modern, contemporary developments, it still has a reputation as one of the more old-fashioned spots in the Klang Valley. Established in 1860s, the area around the former tin mine has seen much growth as developments were built and property values soared over the years.
The older townships in Kepong include Bandar Menjalara, Taman Sri Bintang, Desa Aman Puri, Desa Jaya, Jinjang Utara, Jinjang Selatan, Kepong Baru, Kepong Baru Tambahan, Taman Bukit Maluri, Taman Bukit Desa, Taman Daya, Taman Ehsan, Taman Fadason, Taman Indah Perdana, Taman Kemacahaya and Taman Kepong.
More recent developments include Desa ParkCity by Perdana ParkCity Sdn Bhd, Bandar Sri Damansara by Sri Damansara Sdn Bhd, Metro Prima by Magna Prima Bhd, Plaza Menjalara by UOA Group, Fortune Perdana by Asian Pac Holdings Bhd and Laman Rimbunan by Rimbunan Melati Sdn Bhd.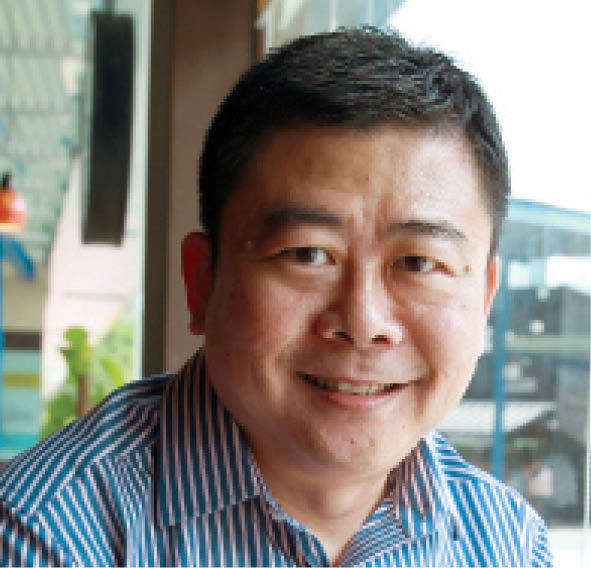 Brem Mall, Tesco and AEON are the go-to-places for shopping and The Waterfront in Desa ParkCity offers entertainment. There are also the Crystal Crown Hotel, several mosques, Chinese temples and churches. There are a number of schools in the area, such as The International School @ ParkCity, Sekolah Menengah Kebangsaan Kepong and Sekolah Menengah Kebangsaan Sinar Bintang.
Kepong straddles Kuala Lumpur and Selangor.
"Kepong is located on the fringe of Kuala Lumpur and is roughly bounded by Jalan Kuching, Jalan Ipoh and Selayang to the east, Sungai Buloh to the north, Bukit Lanjan to the west and Segambut to the south. Part of Kepong is located in Kuala Lumpur and part of it is in Selangor," says Tang Chee Meng, chief operating officer of Henry Butcher (Malaysia) Sdn Bhd.
The suburb's reputation has been somewhat marred by its image of being an "old" neighbourhood. "Kepong is one of the earliest townships in Kuala Lumpur's history. In the early years, it comprised mainly village-type dwellings, traditional shops, godowns and factories, with the populace engaging in numerous trades and businesses and manufacturing activities," says Chen King Hoaw, managing director of LandServe Sdn Bhd.
"Kepong is now a mature locality. It is generally regarded as an older, predominantly Chinese neighbourhood and its image is not as sexy as, say, Mont'Kiara or even Petaling Jaya. This is why some developers tried to disassociate their projects from Kepong with their names and built a different image for their products, for example Bandar Sri Damansara and Desa ParkCity," says Henry Butcher's Tang.
"A few sizeable developments came up in Kepong in the early 2000s, such as Metro Prima, an 86-acre mixed-use development by Magna Prima, Taman Fadason by Fadason Holdings Sdn Bhd and Fortune Perdana. Subsequent to these more sizeable developments, new launches in Kepong were mainly pocket developments comprising condominiums, apartments and shophouses."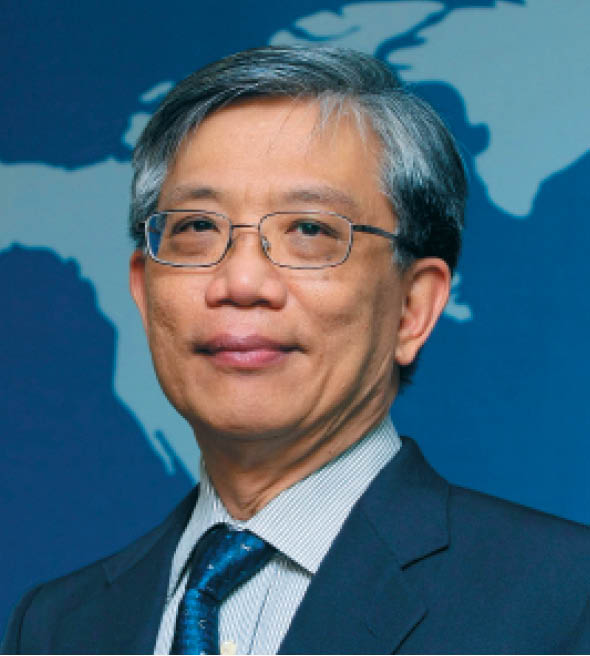 Despite the current weak market sentiment, demand for properties in Kepong remains consistent. "In Kepong, the demand is still good for landed properties. However, it is important to note that new supply is limited. Demand for strata residential properties, on the other hand, is still good for those priced below RM500 psf but slower for those priced at RM700 psf and above," says Tang.
"Since the announcement of the alignment of the MRT2 line, with four stations in Kepong (Kepong Sentral, Metro Prima, Jinjang and Sri Delima), prices for all types of properties in the area (or near the stations) have increased," says James Wong, managing director of VPC Alliance (Malaysia) Sdn Bhd.
LandServe's Chen says, "The proposed Sungai Buloh-Serdang-Putrajaya MRT2 line will also have stations in Kepong and its surroundings. We expect this to further boost demand for landed and non-landed homes in Kepong.
"Other than Jalan Kuching and Jalan Ipoh, which connect Kepong directly to the city centre, the area is also served by the Middle Ring Road (MRR2), the Duta-Ulu Klang Expressway (DUKE), Lebuhraya Damansara-Puchong (LDP), Jalan Kuala Selangor and the North-South Expressway. There are also two KTM stations in the suburb — Kepong and Kepong Sentral on the KTM Komuter Rawang-Seremban route.
"Its strategic location on the northern fringe of Kuala Lumpur, which is served by a network of modern highways and roads, has been the key driver for the suburb's growth in recent decades."
A growing community
"Prices of [landed] residential projects continue to increase steadily while rents have more or less stayed flat. For instance, prices of houses in Areca Residence have increased sharply from RM1.8 million in 2011 to RM3.05 million this year. That represents a 69.4% increase. However, rental yields are low, averaging 2%," Chen says.
"Yields are low because such properties [in Kepong] cannot command much higher rents than those of condominiums in the same locality. Unlike other areas that are popular among expatriates, these properties do not fetch high rents. Locals will not pay high rents for such properties in Kepong.
"On the other hand, prices of units in First Residence condo have increased by 23.1% over the same period from RM520,000 in 2011 to RM640,000 this year. Their yields are higher, at 5%, than landed homes in Kepong. Such condominiums cater for low- to medium-income households. There is demand among Malaysians for such properties as the rents are more affordable. Given their lower prices, such rents offer higher yields."
VPC's Wong says, "Price appreciation for terraced homes in Kepong is not as high as that of high-rise residential developments."
Chen says the prices of terraced homes, especially the older ones, have sort of peaked in today's market. "High-rise residential developments are much more affordable, attracting greater demand from a larger pool of homebuyers and investors. The market needs a stronger push before the prices of such landed homes will go up as rapidly as in the past."
According to data from VPC and Jabatan Penilaian Dan Perkhidmatan Harta, from 2011 to 2015, one- and two-storey landed homes in Taman Sri Kepong Baru have recorded the highest price appreciation of 84.2% from 2011 to 2015, followed by houses in Jalan Antoi in Kepong Baru (79.3%), Bandar Manjalara (66%) and Taman Megah Kepong (48.9%). The lowest growth rate of 29.8% was recorded at Taman Bukit Maluri. The yields of these landed homes range from 2.1% to 4.1%.
Among non-landed homes, Fortune Court saw the highest growth of 109.8%, followed by Casa Magna (87.1%), Vista Mutiara (86.7%), Fortune Avenue (84.0%) and Casa Prima (76.6%). The yields range from 3.4% to 4.3%.
"The best-selling property types in Kepong are one- and two-storey terraced houses and high-rise apartments," Wong says.
"As families residing in Kepong are more traditional, the preferred residential property type is landed properties. However, due to the lack of new supply of landed residences, house buyers in Kepong settle for high-rise condominiums and apartments. The most popular type would be the medium-cost condominiums priced around RM500 psf or less," says Tang.
"As Kepong is easily accessible to Kuala Lumpur and Petaling Jaya via various highways and has mature amenities, the target market is mostly people who work in Kuala Lumpur, Petaling Jaya and Shah Alam," VPC's Wong says.
According to the Population Census 2010 published by the Department of Statistics, Kepong — which covers Jinjang and Kampung Kepong — has a population of 14,155. Most of the residents in Kepong are Chinese.
"The target market for landed homes in Kepong is mainly families who have either been living or working in Kepong or its surroundings. Its condominiums and apartments cater more for young families and singles," Chen says.
"One of the catalysts for the growth of Kepong would be well-planned townships with better infrastructure. This would certainly boost prices and values in the area, such as Desa ParkCity and Sierramas," Wong says.
Most of the buyers are owner-occupiers. "The newer condominiums are designed to cater for small, young families and first-time homeowners. Although they are also investors, we believe most buyers are those buying for their own occupation," says Chen. "However, as Kepong is set to benefit from the proposed Sg Buloh-Serdang-Putrajaya MRT line, we foresee there will be more investors in the future."
"We are seeing more launches of condominiums in Kepong, with more modern designs and a range of facilities to cater for the younger generation of residents, who are now grown up and in the market to buy their own homes. They often have higher expectations, especially those who are in a position to upgrade from their previous homes," says Henry Butcher's Tang.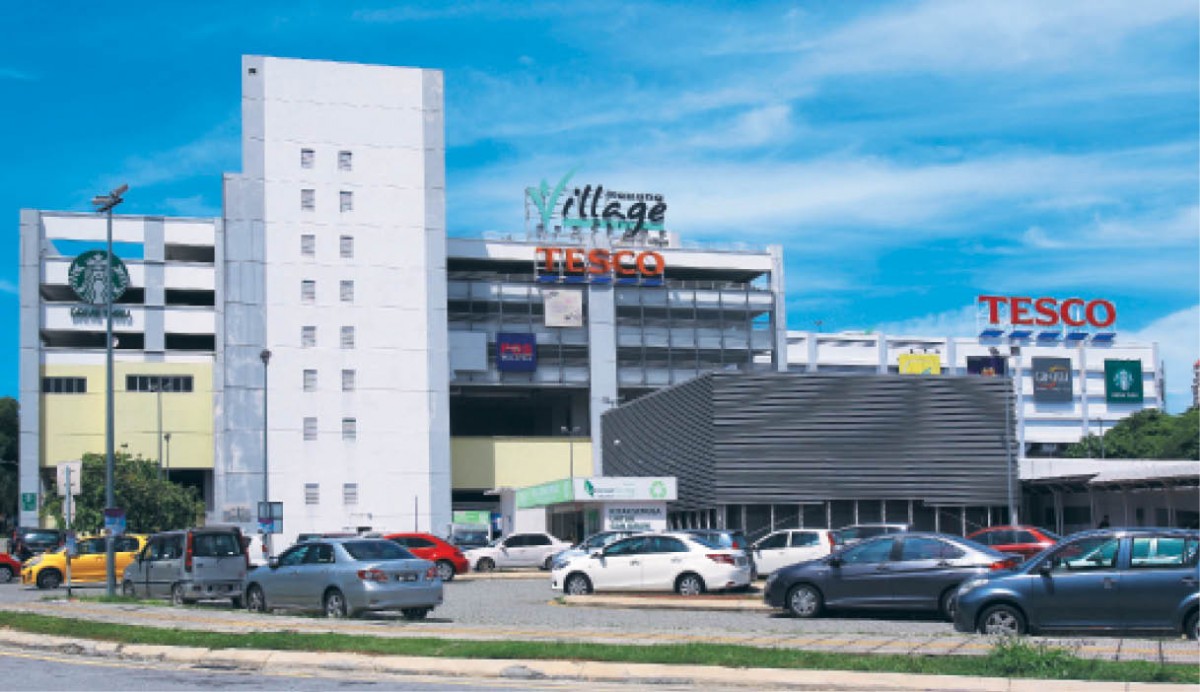 A good long-term investment
Wong says living in Kepong has its perks. "Residents have easy access to the LDP, New Klang Valley Expressway, MRR2 and Jalan Kuching. And there are also plenty of ready amenities and infrastructure as well as the proposed stations along the new MRT2 line. But the cons include narrow roads, old housing areas and haphazard development."
He adds that one of the key challenges in Kepong is that most developments are not gated and guarded.
Tang believes people still see Kepong as an "old" neighbourhood. "Kepong needs an image change to attract the younger house buyers who are more brand, status and location conscious.
"Kepong is a fairly mature area that is already quite well developed, although there are still opportunities in the form of small pockets of land available for development. The locality is popular with house buyers, especially the Chinese in the area. In the future, it will be served by the MRT2 line. This will enhance the livability of the area and attract more interest, which could then lead to higher property values and rents," Tang says.
"Price appreciation in Kepong has not been dramatic, unlike other areas like Mont'Kiara, but it has shown stable growth. Prices and rents are still affordable. We foresee further capital appreciation once the MRT2 line is in operation and when people begin to see Kepong in a different light with the completion of the newer, more modern developments," Tang says, adding that Kepong is not a market for speculators. It is more for owner-occupiers and long-term investors.
Chen sees a positive outlook for Kepong. He believes the suburb will benefit tremendously from developments in Kuala Lumpur, particularly the MRT2 line."We also expect prices of landed and non-landed homes in Kepong to increase, in view of the limited parcels of land that are available for development," Chen says.
Upcoming residential projects in Kepong include Kepong 5 @ North Kiara in Jalan Lang Emas — a condominium by QO Properties Sdn Bhd, Enesta @ Jalan Kepong — condominium and RumaWIP (Federal Territory Affordable Housing Policy) by Amona Land Sdn Bhd, Residensi Kepongmas and The Henge — a RumaWIP and condominium by Sinerjuta Sdn Bhd and VIM3 Menjalara — a small office, home office by VST Development Sdn Bhd. RumaWIP was first introduced in 2013 to enable city folk, especially those residing in Kuala Lumpur, Putrajaya and Labuan, to purchase homes at affordable prices.
"Investors and owner-occupiers looking to purchase and rent in Kepong must take note of the locations of the proposed MRT2 stations and how the line's alignment is going to affect the properties there. As for those who wish to purchase or rent a non-landed home, such as a condominium or apartment, the quality of maintenance and management is another factor to take into account to ensure the sustainability of their investment," Chen says.
"Despite the current poor market conditions, lack of confidence, tightening credit facilities and various government measures to curb speculation, the Kepong market is expected to remain optimistic in terms of values, driven by the scarcity of land in Kuala Lumpur, affordable pricing and improving infrastructure such as the four MRT2 stations," Wong shares. "Generally, with more new affordable housing that will be launched in Kepong, and the affordable prices of high-rise and landed residential properties, we suggest buyers purchase for their own stay due to affordability."
According to Wong, property prices in Kepong are relatively low, especially compared with high-rise developments in other parts of Kuala Lumpur. "There is an opportunity for investors to buy for capital appreciation."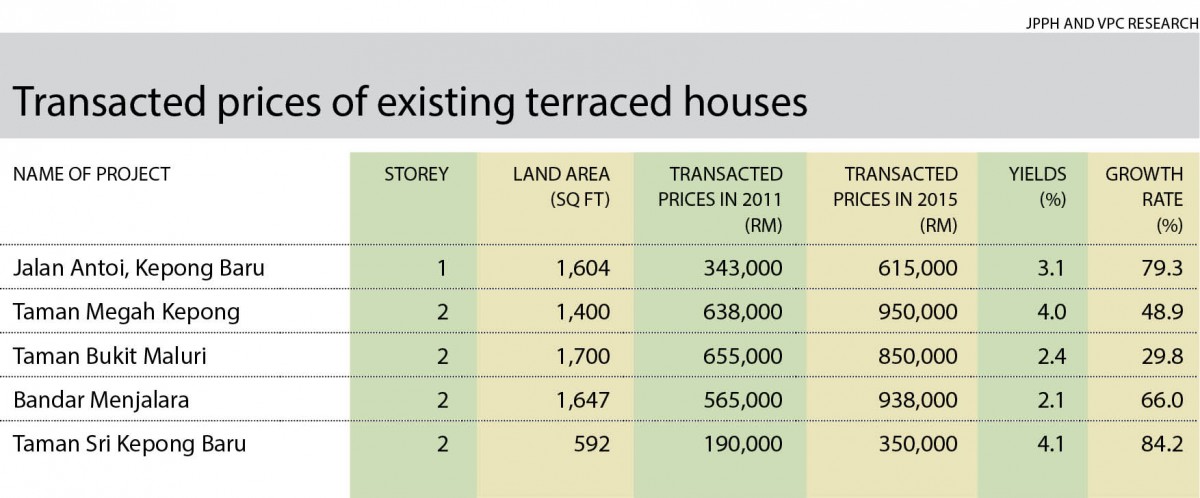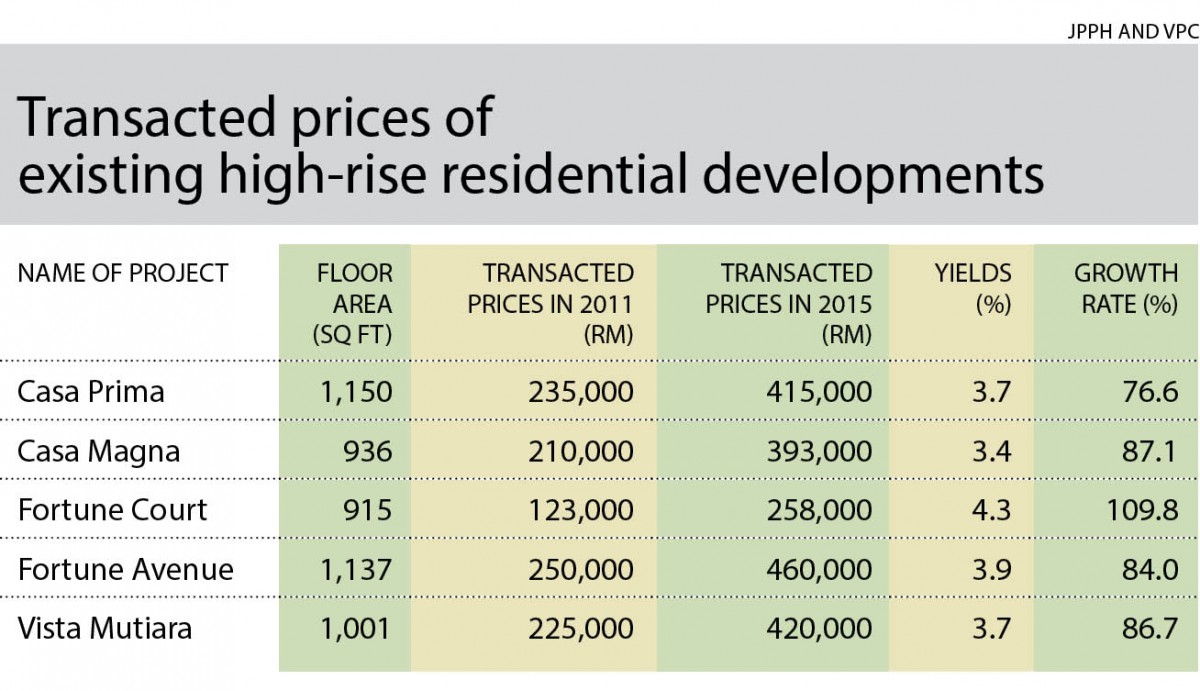 This article first appeared in City & Country, a pullout of The Edge Malaysia Weekly, on June 6, 2016. Subscribe here for your personal copy.
With a predominantly Chinese population, Kepong is home to many traditional shops, heritage shops and family-style restaurants. During weekends, city dwellers head for Kepong to enjoy the local delicacies, such as the famous Mee Kepong, and seafood dishes.