DOUBLE STOREY TERRACE HOUSE TAMAN SETIAWANGSA.
RM 1,100,000
Mortgage : RM 0 / mth
Taman Setiawangsa, Taman Setiawangsa, Kuala Lumpur
Terrace House
4 BR

3 B
1,660

SQFT
662 PSF
Details
Property Type
Terrace House
Description
Setiawangsa is an eastern suburb in Kuala Lumpur, Malaysia, located less than 4 kilometres from the city centre and located right next to Ampang. Bukit Setiawangsa is a neighbourhood positioned high up on the hills in the midst of a quiet surrounding, just minutes away from the hurly-burly of the city centre. Setiawangsa caters to some Malaysians and expatriates. Bukit Setiawangsa/Setiawangsa Heights is dubbed as the Hollywood Hills of Kuala Lumpur.The lists of tenants here is changing daily, due possibly to the easier traffic flow (helped by the new Duta–Ulu Klang Expressway (DUKE)), competitive rentals and accessibility between KL, Petaling Jaya and other suburbs. Firms such as Texas Instruments, I & P, Right Balance Group, Fidin Universal, Tanjung and RB Helicopters all have their operational bases in Setiawangsa. Japanese retailer JUSCO also has one outlet operating here in AU2 since 2008. In 2018 new hypermarket opened "ST ROSYAM NOR MART".
SK Setiawangsa is classified as Top Performance School in Kuala Lumpur.[2] Before admitted to the school for standard 1, the applicants need seat for examination to select the best student.Meanwhile, SMK Taman Setiawangsa which located in Setiawangsa hill and DUKE are standard secondary school.
Private College such as Geomatika university-college has been based in Setiawangsa for long.2011 - Politeknik Metro Kuala Lumpur was launched in Setiawangsa. The polytechnic now took over the former premises of Radix Fried Chicken and Old town white coffee.
Taman Setiawangsa, Intermediate Double Storey Terrace House.

• FREEHOLD
• 4 BEDROOMS
• 3 BATHROOMS
• 20 x 83 sqft
• NON BUMI LOT

PRICE
RM 1,100,000.00 (NEGOTIABLE)

NEARBY AMENITIES
Highly strategic location
Frontage of multi purpose complex
Surrounded with all facilities
Banks, clinics, specialist hospitals Glenn Eagle , Ampang Putri
3mins to mosque, surau
3mins to schools, food court
3mins to LRT stations
3mins to Giant Supermarket, 7E
5mins to AEON AU2
5mins MSN Sports Centre
7mins to Wangsa Walk Mall
7mins to AEON BIG W. Maju
10mins to KLCC
12mins to Jusco Alpha Angle
Setiawangsa Bus Suite
No more house development ard

ACCESSIBILITIES
Duta-Ulu Kelang Exps way (DUKE)
Middle Ring Road 2 (MRR2)
Apg KL Elev Highway (AKLEH)

Mohamad Nazeri Aziz: 016 – 287 0975
REN [email protected]
Read more at https://www.mudah.my/Double+storey+terrace+house+taman+setiawangsa+freehold+non+bumi-79656908.htm#ZorJyRsp5kEd1yep.99
Location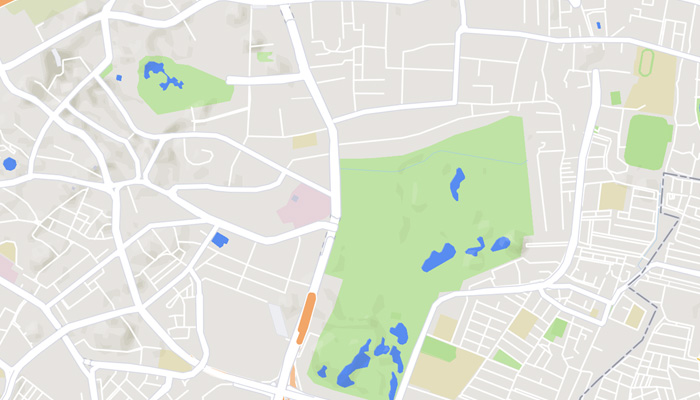 MOHAMAD NAZERI AZIZ
REAPFIELD PROPERTIES (KL) SDN. BHD.
REN 22743