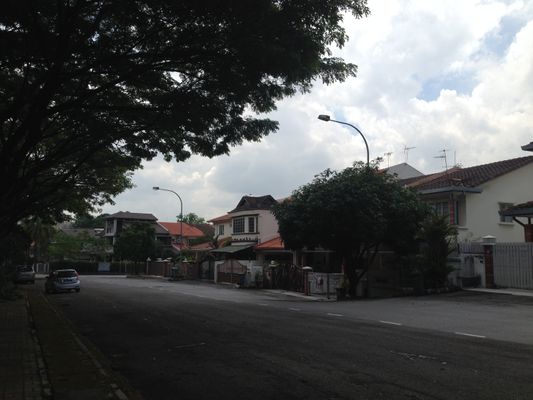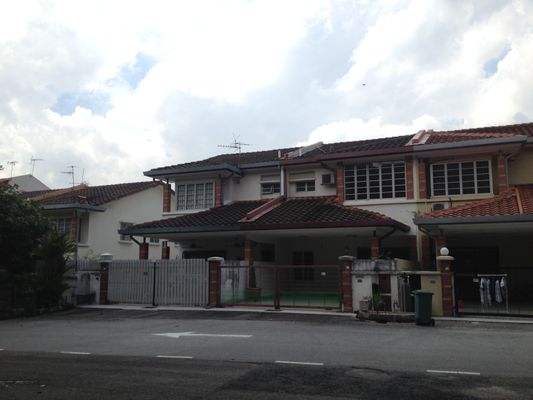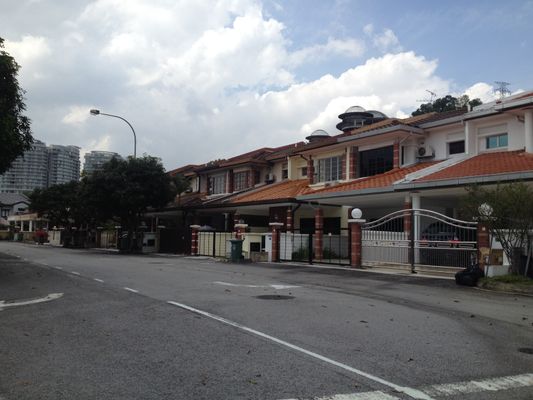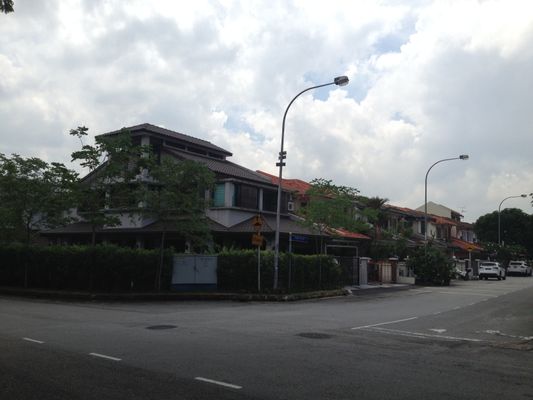 Desa Sri Hartamas
Desa Sri Hartamas , Sri Hartamas, Kuala Lumpur
About this project
Packed restaurants and heavy traffic are common sights in Desa Sri Hartamas. This is especially true during lunch and dinner, when popular F&B outlets such as Naughty Nuri, Nasi Kandar Pelita, Nasi Kandar Bestari, The Ice Cream Bar, Starbucks and Souled Out see brisk business.
Located between Petaling Jaya and Kuala Lumpur City Centre, the amenities in upmarket Desa Sri Hartamas include schools, F&B outlets, clinics, hair salons and banks.
The 260-acre township, which comprises landed properties, condos, semi-detached houses, terraced houses and shop lots, was developed in the 1990s on a rubber plantation.
According to Laurelcap Sdn Bhd head of capital markets Lou Minn Yian, MBF Property Services Sdn Bhd was appointed by Sri Hartamas Development Sdn Bhd as a project manager to develop the township.
Sri Hartamas Development was set up by real estate tycoon Tan Sri Chong Kok Lim, who built Sungei Wang Plaza in 1977, Datuk Syed Kechik of Kumpulan Syed Kechik Sdn Bhd and Datuk Wong Kee Tat of Kuala Lumpur Industries Holdings Bhd, says Lou.
CBRE WTW managing director Foo Gee Jen calls Desa Sri Hartamas an upper-middle-class neighbourhood in Kuala Lumpur. "The area serves the F&B and entertainment needs of [the residents of] Mont'Kiara, Taman Sri Hartamas and other nearby affluent areas. Most of the shops cater for relatively affluent Malaysians and expatriates.
"Developers such as SP Setia Bhd Group, CapitaLand Ltd, Sunway City Bhd, Glomac Bhd, Ireka Corp Bhd and Malaysia Land Properties Sdn Bhd (Mayland) have a presence in the Desa Sri Hartamas/Sri Hartamas/Mont'Kiara area," he adds.
Meanwhile, Henry Butcher Malaysia Sdn Bhd chief operating officer Tang Chee Meng notes that in terms of market performance, Desa Sri Hartamas is comparable with developments in Sri Hartamas and Mont'Kiara. "The area has more shops, 2-storey terraced houses and bungalows, whereas in Mont'Kiara, the prevalent property types are condominiums and serviced apartments," he adds.
Upscale and vibrant township
Located adjacent to Mont'Kiara and across the road from Sri Hartamas, Desa Sri Hartamas' demographic comprises mostly young couples and families, both local and expatriate.
Tang notes that educational institutions in Desa Sri Hartamas — SK Sri Hartamas and SMK Seri Hartamas — and Taylor's University College in Sri Hartamas attract families with school-going children.
"Two international schools — Garden International School and Mont'Kiara International School — are located in neighbouring Mont'Kiara. (French international school) Lycée Français Kuala Lumpur is located in Dutamas, catering for the sizable expatriate community in the area," says Tang.
Commercial centres such as Hartamas Shopping Centre, Plaza Damas and Taman Sri Hartamas offer various popular eateries. "Desa Sri Hartamas is known as a commercial and entertainment hub with abundant restaurants serving foreign cuisines. The exclusive area provides upscale facilities and amenities," says Foo.
The area sees a combination of investors and owner-occupiers. According to Laurelcap's Lou, landed properties are mainly owner-occupied while high-rise projects have a mixture of investors and owner-occupiers. Foo adds that most of the commercial shop offices are rented out.
Desa Sri Hartamas' property sector has maintained its occupancy rates and value while overall demand has exhibited an upward trend for the past 10 years.
"However, we do not foresee large-scale landed developments due to the high cost and limited land availability, except for the occasional acquisition and reconstruction of isolated plots by individuals. Current landed properties comprise mainly 2-storey terraced houses, semidees and bungalows," Foo explains.
The built-ups of landed residential properties range from 1,671 to 7,341 sq ft. According to Tang, prices of residential landed properties in Desa Sri Hartamas range from RM878 to RM1,145 psf, with rents ranging from RM3,200 to RM20,000 a month and yields of 2% to 3% per annum.
Although well received, residential high-rise properties are being affected by the soft market conditions. According to Tang, among the affected residential high-rises are Sunway City Bhd's Sunway Vivaldi and Kiara Seleksi Sdn Bhd's The Signature. Kiara Seleksi is a member of MBM Group. "The built-ups at Sunway Vivaldi range from 2,573 to 4,047 sq ft, with selling prices ranging from RM741 to RM933 psf. Rental rates are RM6,500 to RM15,000 a month with yields of 3% to 6% per annum. Meanwhile, The Signature offers built-ups ranging from 435 to 515 sq ft at selling prices of RM1,082 to RM1,279 psf. Rents are RM2,300 to RM2,900 with yields of 5% to 6% per annum," he adds.
In the commercial segment, the shop offices see strong demand and are 80% to 90% occupied. "These 3 to 4-storey shop offices have built-ups ranging from 4,697 to 7,197 sq ft and selling prices range from RM502 to RM654 psf. Rents are from RM18,000 to RM22,000 per month, giving an average gross yield of 5% per annum," Tang says.
Lou adds that rents for ground-floor shops range from RM4 to RM5 psf while the other floors fetch RM2 to RM2.50 psf.
Living in the neighbourhood has many advantages. "Desa Sri Hartamas is surrounded by Mont'Kiara, Damansara Heights and Bukit Tunku, all of which are affluent areas and, as such, enjoy a spillover effect on property values," says Foo.
In terms of infrastructure, Kerinchi Link and Penchala Link offer accessibility to neighbouring residential districts such as Bangsar and Damansara Heights.
"The Duta-Ulu Kelang Expressway, New Klang Valley Expressway and Sprint Expressway have enhanced accessibility at Desa Sri Hartamas. This will be further improved when the 20.1km, three-lane elevated dual-carriage expressway, Damansara Shah Alam Elevated Expressway (DASH) — which runs from the Puncak Perdana U10 Shah Alam Interchange to Penchala Interchange — and Mass Rapid Transit Line 3 (MRT3) station are completed," Foo adds.
The MRT3 was shelved last year but the federal government and Gamuda Bhd are said to be negotiating to revive the project at a much lower price.
The 40km proposed MRT3 line will link the MRT1 (Sungai Buloh — Kajang) and MRT2 (Sungai Buloh-Serdang — Putrajaya) lines, completing the MRT project in the Klang Valley.
Available land
There are currently three undeveloped parcels, one ongoing project and one abandoned project in Desa Sri Hartamas.
According to Lou, a development comprising a 26-storey commercial building and a 4-storey car park by Rapid Synergy Sdn Bhd has been proposed for the first piece of land located opposite Sunway Vivaldi.
As for the parcel next to The Signature, YNH Property Bhd has proposed to build a mixed-use development comprising two 16-storey serviced apartment and SoHo blocks, a 4-storey retail podium and a 4-storey car park.
An Optimax Eye Specialist Centre has been proposed for the final parcel located at Jalan Sri Hartamas 22.
The abandoned project by Maymont Development Sdn Bhd is located next to SMK Sri Hartamas.
The only ongoing project in the area is The Societe, a mixed-use development by SCP Group. Sitting on a 0.54-acre freehold parcel, the 33-storey tower will comprise 334 SoHo units (498 to 643 sq ft), 16 duplex SoHo units (801 to 1,044 sq ft) and four retail shops on the ground floor. The SoHo units are priced from RM508,000. The development is expected to be completed by the end of this year.
Challenges and future prospects
Despite its popularity, the area faces some challenges due to inadequate planning. As population density has increased over the years, issues such as traffic congestion, lack of parking spaces, cleanliness and security have become more pronounced.
Hailey Chu, who has lived in Mont'Kiara for nine years and used to work in Desa Sri Hartamas, says the roads are narrow and the area is heavily congested during peak hours.
"There are only two entries and exits. Parking spaces in the area are limited and the congestion is aggravated by rampant double parking," she says. "The improper disposal of waste at restaurants has caused the area to be dirty and unhygienic."
Foo is mindful of these issues and says they have to be addressed to preserve and maintain the value of properties in Desa Sri Hartamas.
However, they will not dampen the outlook for Desa Sri Hartamas. "Even though the current market softness has affected short-term demand, property values in the area should continue to improve in the medium to long term," says Tang.
Desa Sri Hartamas will continue to be a popular area due to its location, accessibility and public amenities. "The land scarcity as well as the freehold status should lead to value appreciation in the long term," says Lou.
This article by Chung Ying Yi, first appeared in City & Country, The Edge Malaysia Weekly, on August 5, 2019 - August 11, 2019.
Property Type
Detached,Terraced House
Built up
1647 sqft - 8934 sqft
Transacted Price
RM 1,200,000 - RM 5,880,000
Asking Price (Sale)
RM 1,080,000 - RM 55,000,000
Location

Past Transactions
| Transaction Date | Address | Building Type | Floors | Lot Size | Price Psf | Price |
| --- | --- | --- | --- | --- | --- | --- |
Check out all transactions.
Historical Monthly Price Range & Volume
Profitability
Profitable Transactions (Limited to 5 Total of 5 Transactions)
| Bought On | Sold On | Area (sqft) | Sale Price (RM sqft) | Buy Price(RM sqft) | Profit (RM) | Growth (%) |
| --- | --- | --- | --- | --- | --- | --- |
| 03 Sep 12 | 26 Dec 19 | 1,647 ft² | 1,002 | 911 | 150,000 | 1.3 |
| 09 Nov 15 | 27 Dec 18 | 1,647 ft² | 1,008 | 911 | 160,000 | 3.3 |
| 11 May 12 | 07 Aug 18 | 1,647 ft² | 1,002 | 777 | 370,000 | 4.2 |
| 11 Jan 17 | 12 Oct 17 | 1,647 ft² | 971 | 911 | 99,888 | 9 |
| 16 Oct 12 | 03 May 16 | 1,647 ft² | 941 | 871 | 115,000 | 2.2 |
Note: Transactions with the same address are matched. Profitability of each round-trip transaction is based only on the change in asset price and does not take into account transaction costs and the effect of financing. Unit numbers are not disclosed.
Unprofitable Transactions (Limited to 5 Total of 1 Transactions)
| Bought On | Sold On | Area (sqft) | Sale Price (RM sqft) | Buy Price(RM sqft) | Profit (RM) | Growth (%) |
| --- | --- | --- | --- | --- | --- | --- |
| 20 Dec 21 | 15 Feb 22 | 9,828 ft² | 183 | 183 | - | - |
Note: Transactions with the same address are matched. Profitability of each round-trip transaction is based only on the change in asset price and does not take into account transaction costs and the effect of financing. Unit numbers are not disclosed.
Affordability
Down Payment (10%)

RM 0

Loan Amount (%)

RM 0

Tenure Years

0 Years

Interest Rate

0%
Loan Amount 90%
Down Payment 10%
Monthly Installment
RM 0±
Mortgage Provided by Hong Leong Bank
Maintenance Fees
RM 0 ±
RM 0 psf (0 sq ft)
Total Monthly Expenses
RM 0±
Disclaimer
The Analytics are provided "AS IS" and we do not warranty as to its accuracy. We are not responsible or liable for any claims, damages, losses, expenses, costs or liabilities whatsoever. Please seek professional advice before relying on the Analytics. The Analytics are based on the data available at the date of publication and may be subject to further revision as and when more data is made available to us. We reserve the rights to modify, alter, delete or withdraw the Analytics at any time without notice to you. All news, information, contents and other material displayed on the Website and Services including the Postings are for your general information purpose only and are no substitute for independent research and/or verifications and should not be regarded as a substitute for professional, legal, financial or real estate advice.