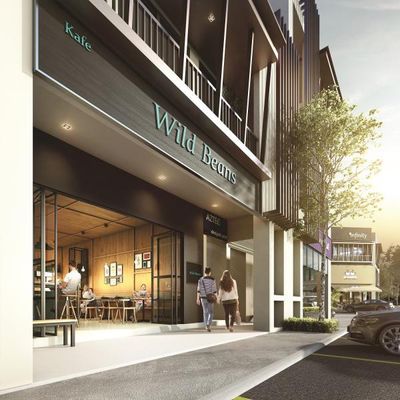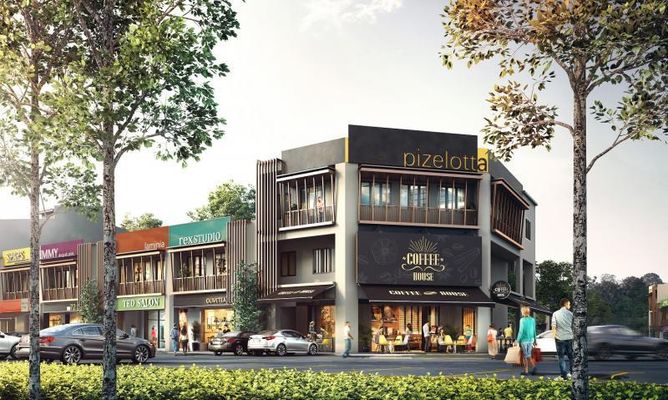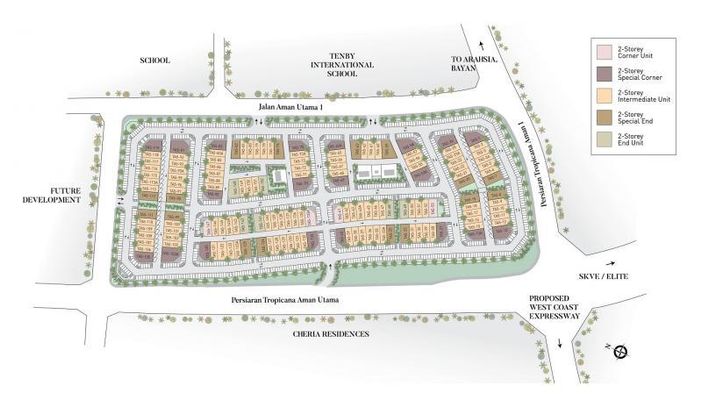 Sinaria @ Tropicana Aman Kota Kemuning
Klang, Selangor
About this project
Review
Sinaria is the first commercial development in the 863-acre integrated township of Tropicana Aman, Kota Kemuning. 17.93 acres has been allocated for Sinaria. The development comprises of 152 2-storey shopoffices with built ups ranging between 3,121 sq. ft. and 6,133 sq. ft. The price of these units starts from RM1.57 million. To set Sinaria apart from the traditional shopoffices in the surrounding developments, Sinaria was designed with a multitude of businesses in mind. These shopoffices feature balconies and double volume ceiling. The development is also conveniently located to the upcoming Tenby International School which is slated for completion in September 2018. To entice the buyers and create a business mix, Tropicana Corporation Berhad introduced an ingenious business grant named Sinaria Business Grant. Sinaria Business Grants are to help business owners in setting up their businesses within six months of the handover. The grants are worth 3% of the property value or up to RM105,000 whichever is higher. The business grants are exclusive to the first 50 shopoffice units on a first come first serve basis. The development is set to thrive to cater for the existing 1.05 million population in the 10km radius. Sinaria is expected to be completed in 2019. Our Verdict
As the first commercial development in Tropicana Aman, Sinaria is expected to gain traction and potential growth value over the later commercial phases. With the Sinaria Business Grants in place, buyers will gain the much-needed financial support to build their business. It will also create a long-standing partnership with the developer.
Property Type
Detached,Semi-Detached
Asking Price (Sale)
RM 398,000 - RM 963,000
Developer name
Sapphire Index Sdn Bhd
Location

Past Transactions
| Transaction Date | Address | Building Type | Floors | Lot Size | Price Psf | Price |
| --- | --- | --- | --- | --- | --- | --- |
Check out all transactions.
Historical Monthly Price Range & Volume
Affordability
Down Payment (10%)

RM 0

Loan Amount (%)

RM 0

Tenure Years

0 Years

Interest Rate

0%
Loan Amount 90%
Down Payment 10%
Monthly Installment
RM 0±
Mortgage Provided by Hong Leong Bank
Maintenance Fees
RM 0 ±
RM 0 psf (0 sq ft)
Total Monthly Expenses
RM 0±
Disclaimer
The Analytics are provided "AS IS" and we do not warranty as to its accuracy. We are not responsible or liable for any claims, damages, losses, expenses, costs or liabilities whatsoever. Please seek professional advice before relying on the Analytics. The Analytics are based on the data available at the date of publication and may be subject to further revision as and when more data is made available to us. We reserve the rights to modify, alter, delete or withdraw the Analytics at any time without notice to you. All news, information, contents and other material displayed on the Website and Services including the Postings are for your general information purpose only and are no substitute for independent research and/or verifications and should not be regarded as a substitute for professional, legal, financial or real estate advice.