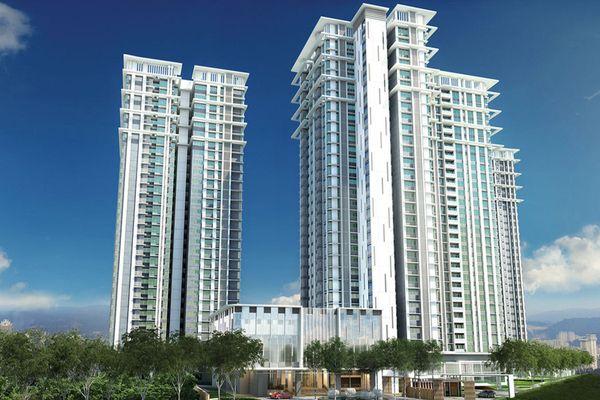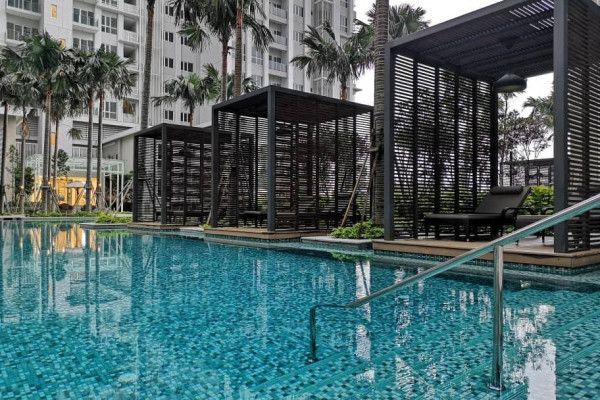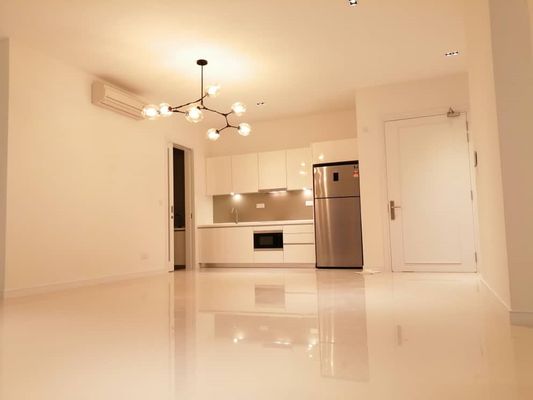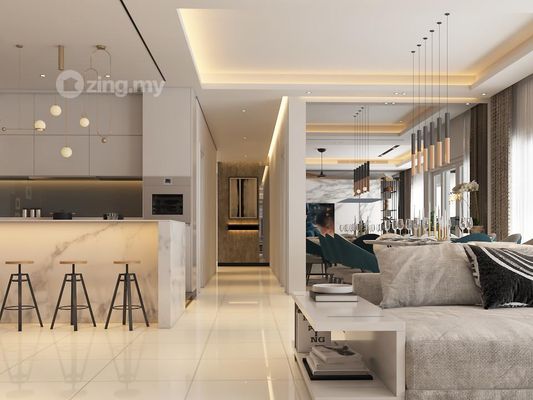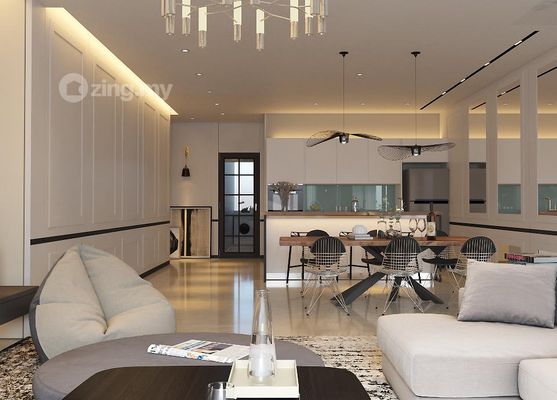 Pavilion Hilltop
Jalan Kiara, Mont Kiara, Kuala Lumpur
About this project
Pavilion Hilltop is a freehold luxury condominium located in the heart of the affluent Mont'Kiara neighbourhood. Developed by Pavilion Group and Kuwait Finance House and completed in 2018, Pavilion Hilltop consists of three blocks housing a total of 621 units. The built-up sizes of the units range from 1,200 sq ft to 3,900 sq ft.
Facilities include an infinity pool, gymnasium, Jacuzzi, outdoor spa lounge, squash and tennis courts, jogging paths and more. The luxury development also has on-demand services such as personalised concierge, chauffeur and security escort services. Residents are also treated to beautiful views of KL city and the Istana Negara.
As Mont'Kiara is a favourite dwelling choice for expatriates, there are several international schools in the area such as the French International School, Mont'Kiara International School and Garden International School. The development is accessible via several major highways such as Sprint Highway, Duke Highway, Penchala Link and North-South Highway.
The Mont'Kiara enclave also provides a wide-range of commercial offerings from F&B establishments to shopping centres (Publika Shopping Gallery, Solaris Mont Kiara, Plaza Mont Kiara).
On July 2019, a 1,200 sq ft mid-floor unit in Pavilion Hilltop was sold for RM1.18 million. The buyer fell in love with the unit as it faces east and thus, offering a beautiful view of the morning sun.
Find out more about Pavilion Hilltop from the Done Deals here:
DONE DEAL: Condominium unit, Pavilion Hilltop, Mont'Kiara, KL
DONE DEAL: Condo at Pavilion Hilltop Mont'Kiara, Kuala Lumpur
Property Type
Condominium/Apartment
Built up
1195 sqft - 3907 sqft
Transacted Price
RM 1,100,000 - RM 3,668,000
Asking Price (Sale)
RM 1,200,000 - RM 4,950,000
Asking Price (Rent)
RM 4,400 - RM 18,000
Maintenance Fee
RM 0.28 psf
Developer name
Pavilion Group
Location

Past Transactions
| Transaction Date | Address | Building Type | Floors | Lot Size | Price Psf | Price |
| --- | --- | --- | --- | --- | --- | --- |
Check out all transactions.
Historical Monthly Price Range & Volume
Affordability
Down Payment (10%)

RM 0

Loan Amount (%)

RM 0

Tenure Years

0 Years

Interest Rate

0%
Loan Amount 90%
Down Payment 10%
Monthly Installment
RM 0±
Mortgage Provided by Hong Leong Bank
Maintenance Fees
RM 0 ±
RM 0 psf (0 sq ft)
Total Monthly Expenses
RM 0±
Disclaimer
The Analytics are provided "AS IS" and we do not warranty as to its accuracy. We are not responsible or liable for any claims, damages, losses, expenses, costs or liabilities whatsoever. Please seek professional advice before relying on the Analytics. The Analytics are based on the data available at the date of publication and may be subject to further revision as and when more data is made available to us. We reserve the rights to modify, alter, delete or withdraw the Analytics at any time without notice to you. All news, information, contents and other material displayed on the Website and Services including the Postings are for your general information purpose only and are no substitute for independent research and/or verifications and should not be regarded as a substitute for professional, legal, financial or real estate advice.