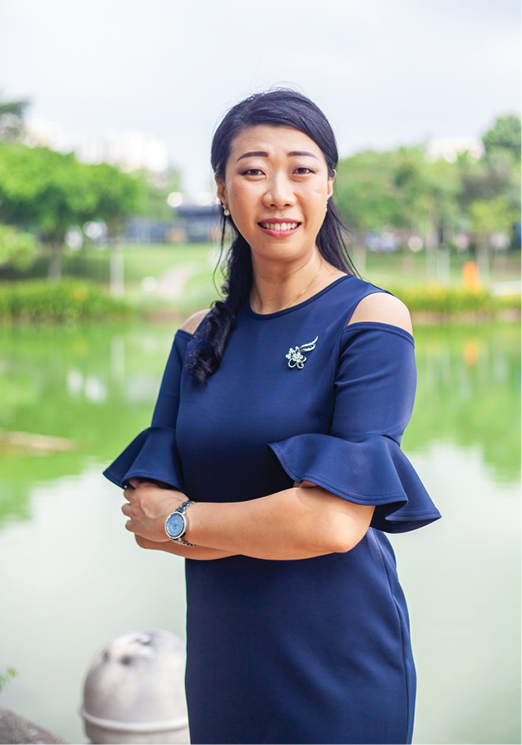 Wong Ai Ling, Team leader and senior real estate negotiator for Yit Seng Realty
Desa ParkCity is secure, convenient and a place that offers healthy and lifestyle living.
The township is safely guarded. Here, residents can get their meals, groceries, children's education, medical and recreation facilities all within walking distance. We often see people jogging, walking their dogs, cycling and exercising around the parks. Some even jog up to ParkCity Heights daily.
The connectivity and community feeling here is unique; I hardly to see this at other places.
Read also
A testament from ParkPlace's homebuyers
Overwhelming response for Park Place
YES! People are still queueing to buy million ringgit homes!
Even during the property market downtrend from 2018, Desa ParkCity has not been affected much, compared to other areas in the Klang Valley.
One can see the steady annual appreciation of 6% to 7% in the sub sales market. This gives confidence to investors who are repeat buyers of properties here. I call them ParkCity's fans.
As for owner occupiers, this place has given them a comfortable living environment which they find hard to replicate in other places. Therefore, most owners are reluctant to sell their units; they wish to stay here for their retirement and even keep the property for their next generation.
I also observe the hard work and effort put in by the developer over the two decades. From the minor matters such as landscape/gardening maintenance/traffic control, to detailing and quality of projects, this developer always commits to do their very best to improve year by year. Thus, the purchasers here have a very strong bond with the developer.
After the latest Park Place launch, the remaining future projects would only take place on three more plots left for high rises and also the next commercial development opposite the Plaza Arkadia.
I foresee landed supply to become even more scarce and sought after in future.
As for the future condominium development, by looking at the location of it, I predict the price would probably fetch more than RM1,000 psf. Hence, the sub-sale price would still continue to grow in Desa ParkCity.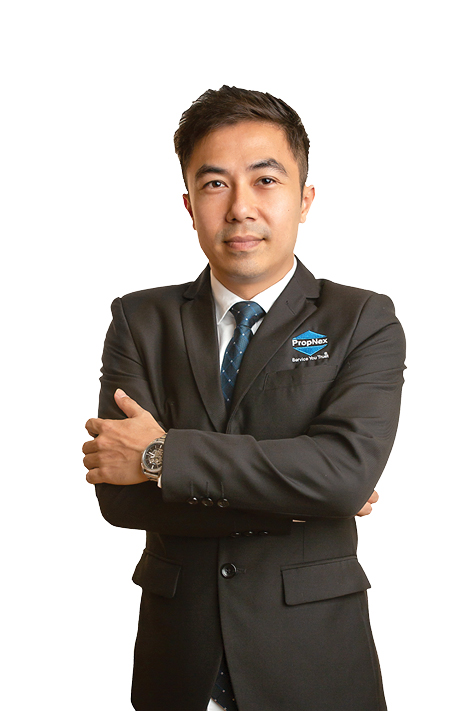 Matt Tian, Group leader and head of international market of Propnex Realty
Desa ParkCity is a well-managed and organised township with great future for capital appreciation and good rental return.
The developer has continued to put in new elements consistently starting from The Waterfront, medical centre, the international school and now, Plaza Arkadia. This creates excitement and will bring in a lot of value and uplift the lifestyle of the residents and visitors here.
Lakeside features such as jogging, cycling, walking the dogs, fish watching/feeding, place for relaxation after dinner as well as other outdoor playgrounds are the unique features of Desa ParkCity.
The township is also self-sustaining with amenities such as F&B, grocers, entertainment, sports, school, medical centre, etc.
The developer has also taken the effort to maintain and manage the township, keeping it safe, organised, clean and secure. The developer has also put in a lot of greenery into the township.
With the existing success formula and with the upcoming future launches (since they still have a lot of land undeveloped), add in more new elements which cater to the younger crowd and probably slightly greater price affordability, this place will definitely continue to shine and grow.

Sam Chai, Senior real estate negotiator of Cornerstone Xstate
The results speak for themselves. Park Place which was launched in just two days has achieved over 86% of sales, even when the entire world is going through a pandemic.
More foreigners and expats are also starting to explore this township. Many like to compare Desa ParkCity with Mont'Kiara — to be honest, you cannot really compare these two areas as they are totally different areas, with different concepts.
Desa ParkCity will continue to be great for the next 10 to 15 years due to its high demand from both locals and foreigners. This is thanks to the good work done by the developer. They deliver what they have promised, while maintaining the township and park.
This township is 70% or more developed and still has a lot of potential. It is often known as KL's Most Liveable Community, and this is what attracts people to come back here again and again.
Homebuyers are now looking for lifestyle community surrounded by greenery. The township is also self-sustainable with its various components such as the international school, commercial area and medical centre.
This story first appeared in the EdgeProp.my e-Pub on Oct 2, 2020. You can access back issues here.
Interested to know more about Park Place and Desa ParkCity? Click here for more information!
Join the Desa Park City Community
Drop your details if you'd like a sales consultant to contact you.
In this Series
Learn how banks are transforming

Video: Innovation at work

Video: The new digital bank

Video: The new digital bank

Video: The new digital bank
Video: Innovation at work