Sime Darby Property takes pride in knowing that our master-planned townships will continue to enhance the quality of life for our communities. We are cognisant of our role as a responsible developer to create sustainable developments that are fit for now and the future."

Sime Darby Property is a multi-award winning developer of sustainable townships and com­munities, with residential, commercial and in­dustrial developments. With close to 50 years of ex­perience, Sime Darby Property is a reputable master developer in the Malaysian property industry, building and shaping new landscapes across decades. In this issue, we highlight the history and evolution of four notable Sime Darby Property developments which re­flect the lifestyle and generational needs of the time.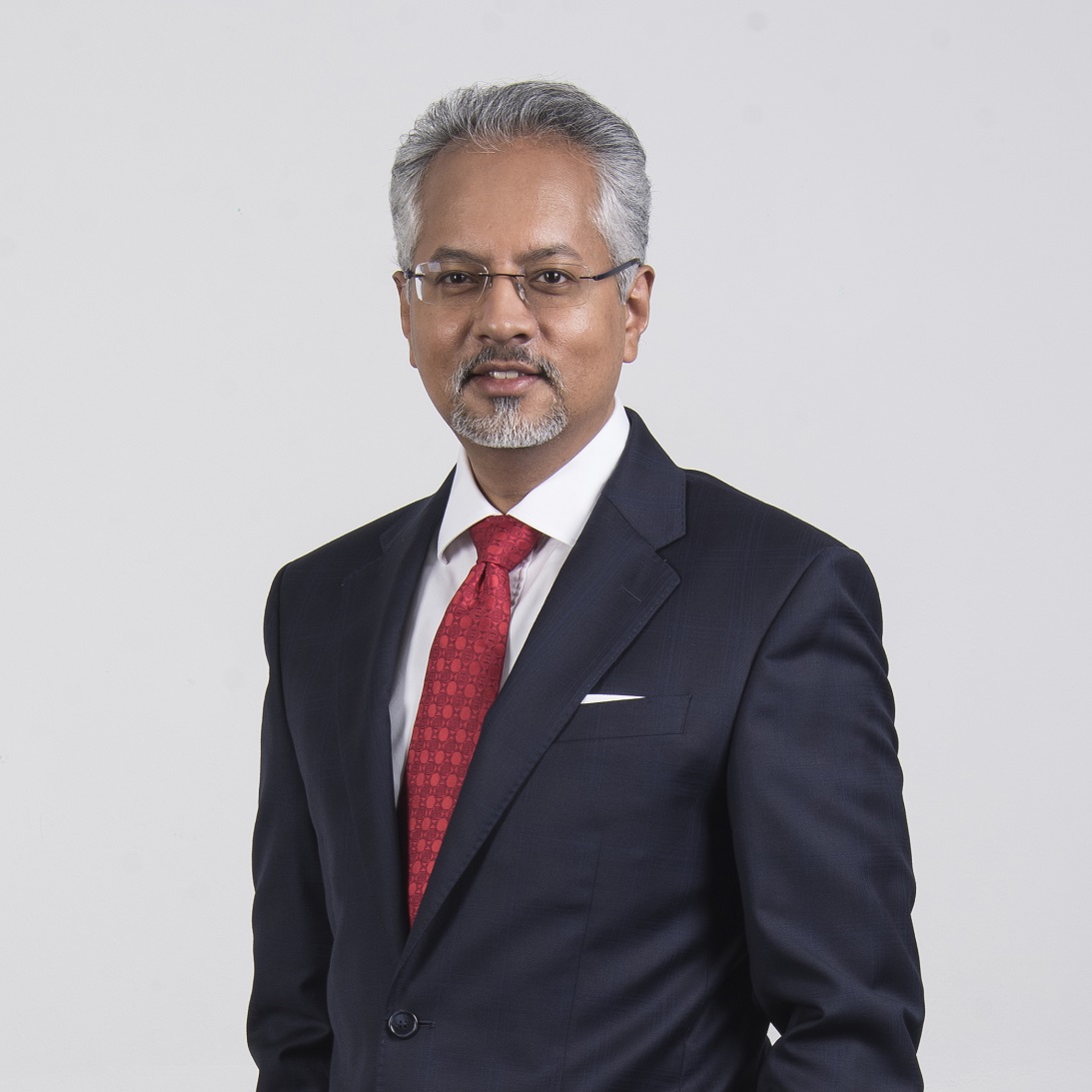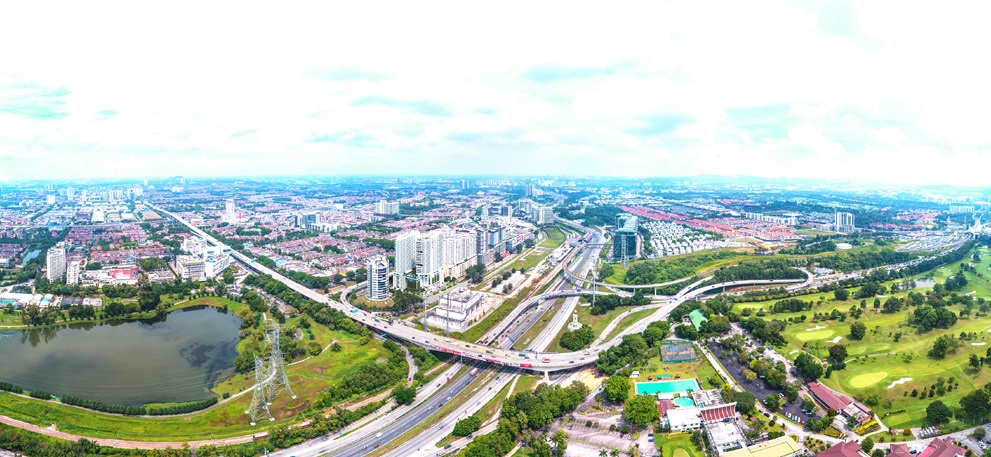 1976 – Subang Jaya
Pioneering convenient suburbia lifestyle that boasts comprehensive amenities
Since its humble beginning as home to rubber plantations, Subang Jaya has grown in leaps and bounds to become a popular residential township, which has subse­quently evolved into a dynamic planned city. The vision for Subang Jaya was clear from the onset: to create a safe and contained township that embraces convenience and connectivity, equipped with the necessary amenities – educational, medical, retail and recreational – within an integrated mix of industrial, residential, commercial and recreational developments. Today, Subang Jaya is one of Klang Valley's most coveted property hotspots, as well as, a thriving commercial centre boasting some of the best food and entertainment choices in the region.

The possibilities are endless with Subang Jaya, and Sime Darby Property has more ex­citing developments in the pipeline to fit new generational needs and improve the com­munity's lifestyle. Find out more about Subang Jaya and its latest developments here.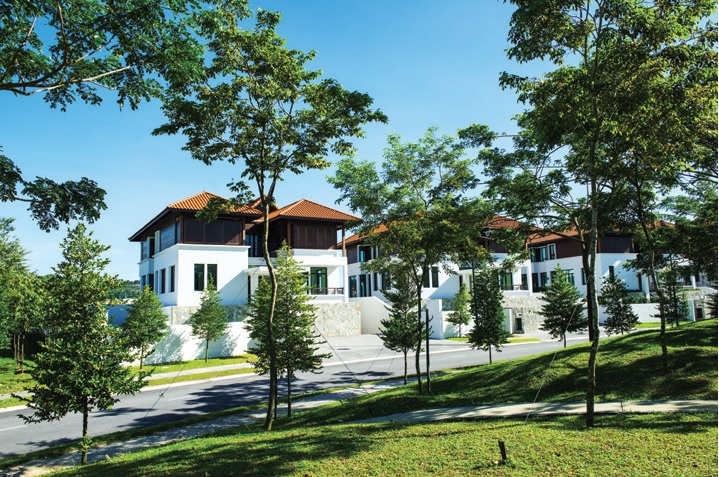 1996 – Bukit Jelutong
Spacious and stylish living amid a luxuriant green sanctuary
In the 90s, most homebuyers gravitated towards larger homes set in tranquillity and Bukit Jelutong met their needs. Developed in 1996, Bukit Jelutong was designed to offer the best of its green­scapes and parks, promoting exclusive green sustainable living in a serene surrounding. The backdrop of living with and within nature is further amplified by a low-density residential mix which comprises primarily of bungalows, semi-detached homes and ter­raced houses, with more non-landed properties to be introduced.

Sime Darby Property has grand plans for this elegant and ma­tured township, and will be un­veiling a brand new phase of semi-detached homes in Q4 this year. Watch out for updates on Bukit Jelutong here.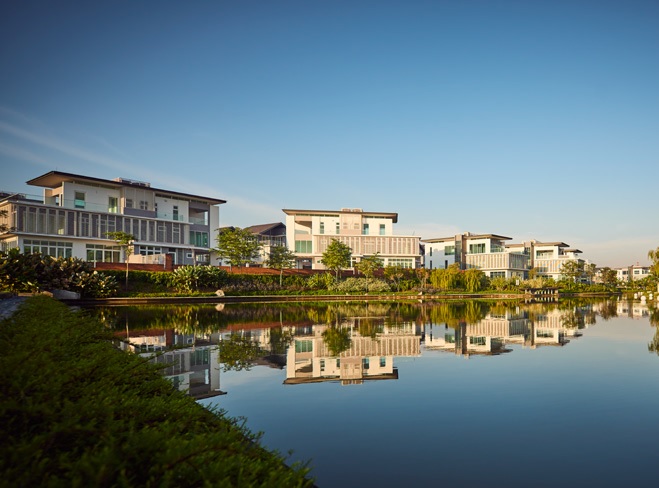 2011 – The Glades @ Putra Heights
Lavish elegance and sustainable tropical resort-inspired living
Elevated living standards in the 21st century persuaded Sime Darby Property to explore a niche market segment of luxurious resort-style living within an urban setting. Development of the 1,796-acre Putra Heights - with Gross Development Value (GDV) of RM1.2 billion - began in 1999 and achieved an 80% rate of completion in just a decade. In 2011, the 56-acre The Glades @ Putra Heights was launched to offer homebuyers with the option to enjoy luxury living amid a thriving natural setting. The development provides a mix of tastefully crafted residential masterpieces ranging from bungalows, 3 storey and 3-and-a half storey superlinks and semi-detached homes, to townhouses and two luxury condominium blocks. The premium gated and guarded residential enclave also boasts a residents-only clubhouse.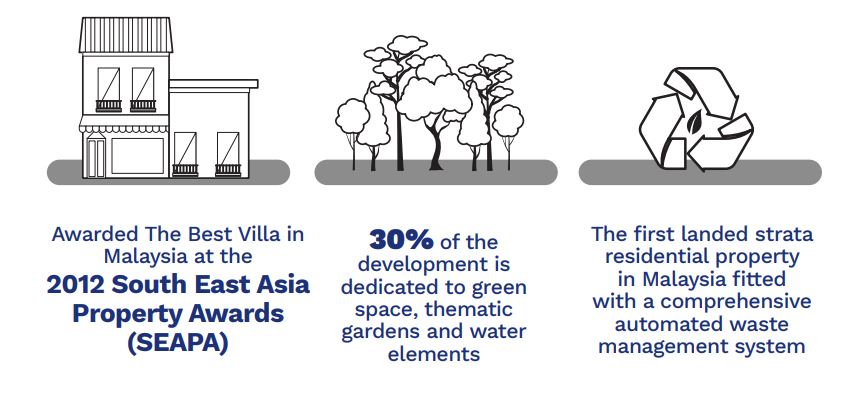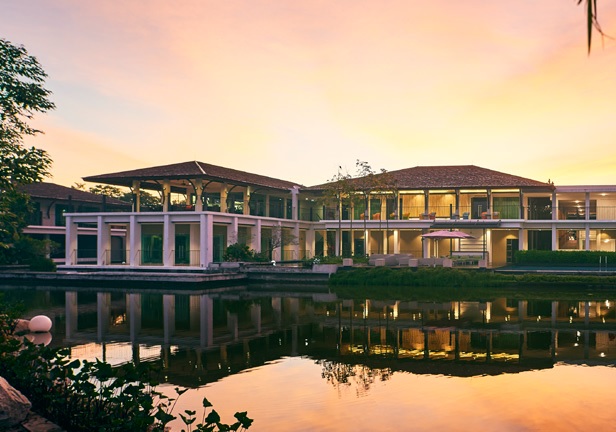 Discover more about The Glades @ Putra Heights here.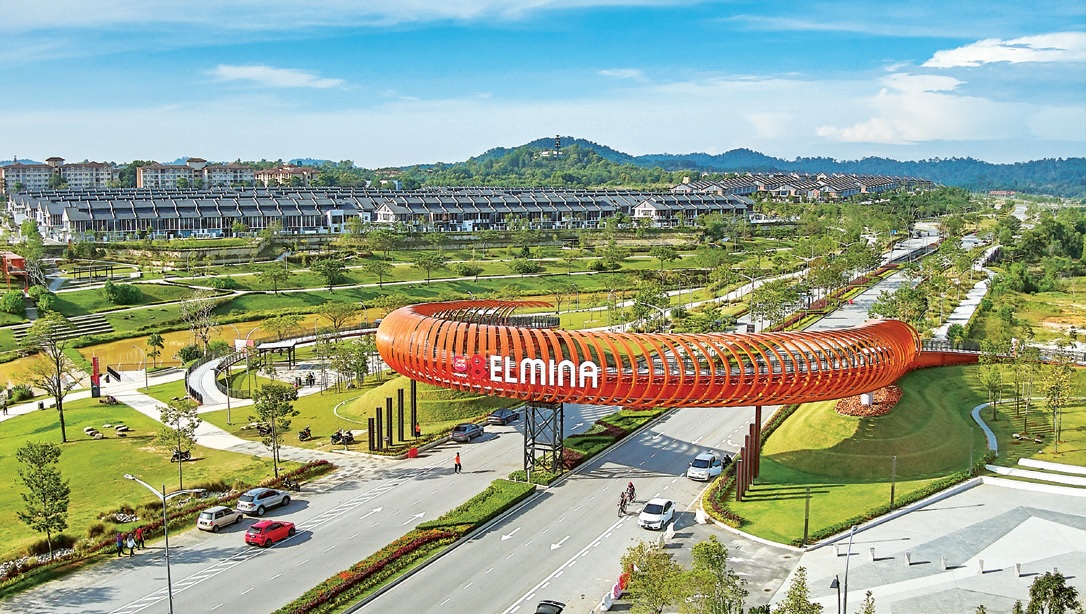 2013 – City of Elmina
Fulfilling and wholesome lifestyle celebrating holistic wellness
City of Elmina (Elmina) is Sime Darby Property's multi-award winning fourth generation township that is mindfully master-planned based on an 'eight pillars of wellness' philosophy. This 6,500-acre township is located at a prime location in Shah Alam, within proximity to and from Kota Damansara (12km) and Petaling Jaya (20km) with excel­lent connectivity via the Guthrie Corridor, NKVE and LATAR Expressways.
Read: Sime Darby Property Taking the Market by Storm
Read: The perfect semidee as your forever home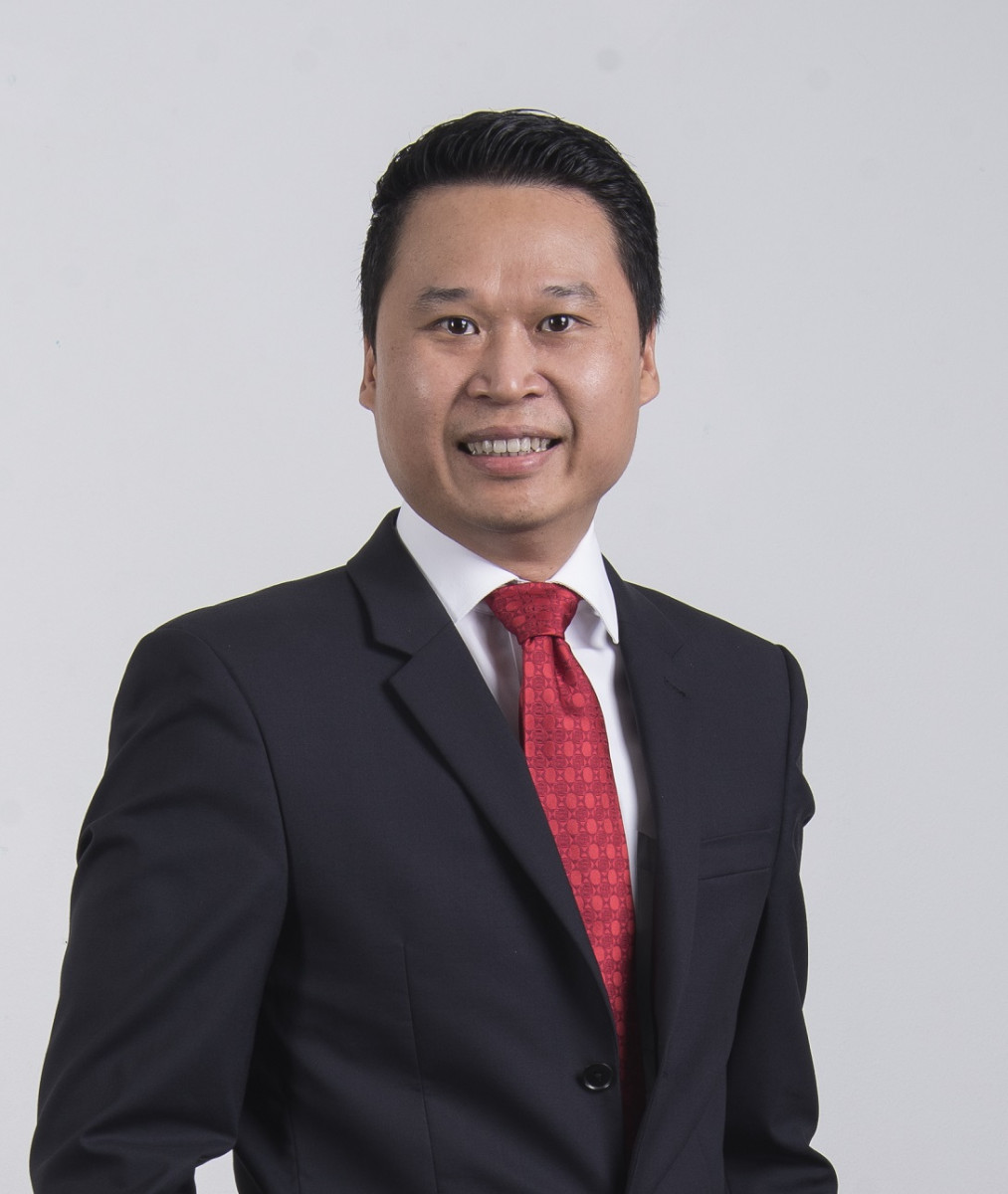 At the recent EdgeProp Malaysia's Best Managed & Sustainable Property Awards 2021, Elmina's Central Park was crowned the Gold winner of the EdgeProp-ILAM Malaysia's Sustainable Landscape Awards in the Landscape Planning category. In addition, the park also bagged the EdgeProp Malaysia Editor's Choice Award as Malaysia's Exemplary Sustainable Community Park 2021. Read more about the City of Elmina here.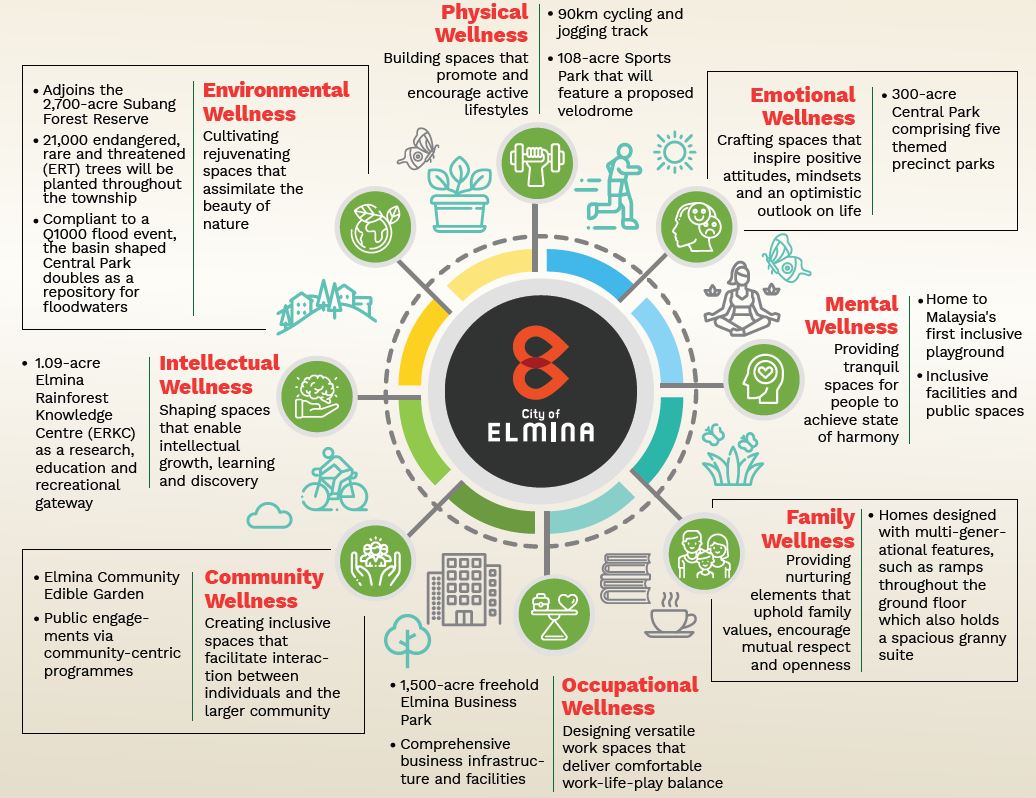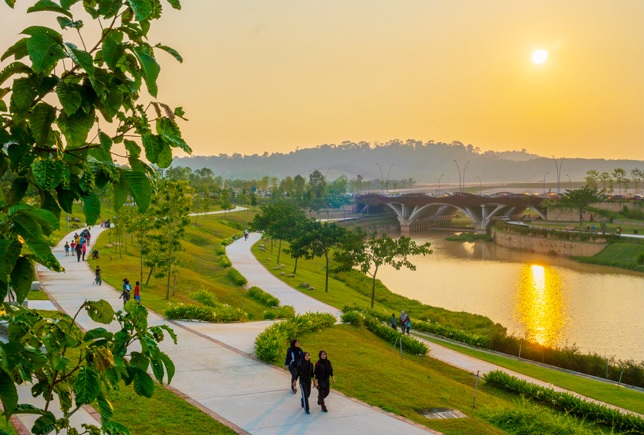 300-acre verdant Central Park
The Central Park forms the heart and soul of Elmina. Com­prising five thematic parks – Forest Park, Arts & Cultural Park, Urban Park, Community Park and Sports Park – the verdant Central Park offers residents and members of the public a vast space to enjoy a range of exciting social, athletic and recreational activities.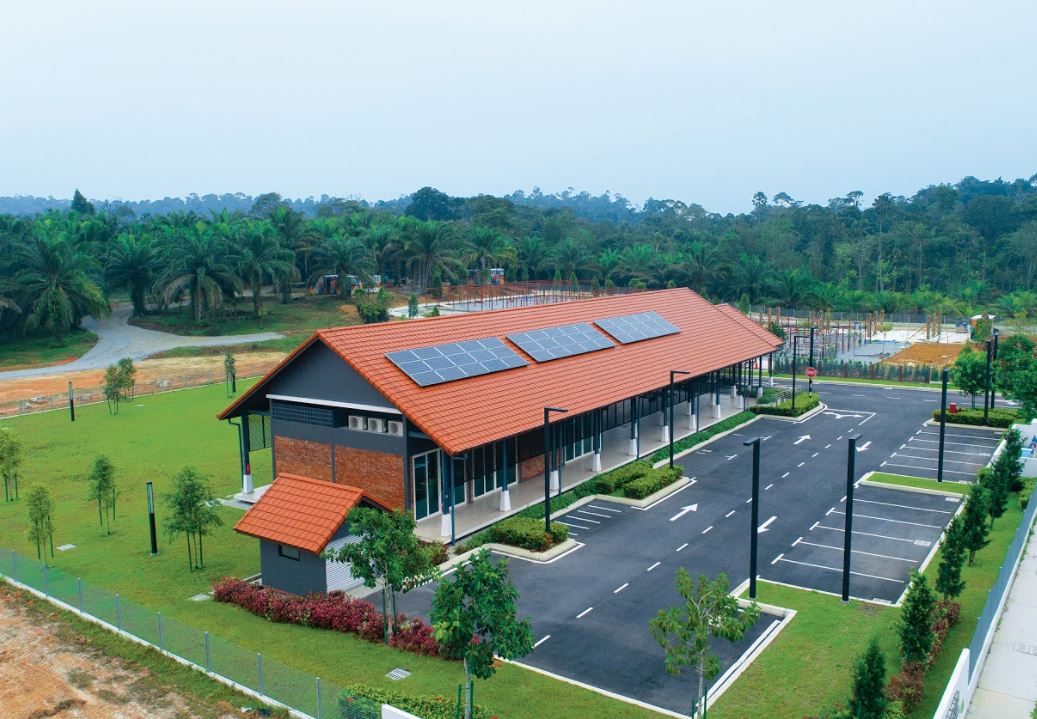 Elmina Rainforest Knowledge Centre (ERKC)
The 1.09-acre ERKC was mainly constructed using recycled components from the dismantled Sime Darby Property's Idea House and features other eco-friendly elements including rainwater harvesting solutions. Nestled within the Forest Park, the ERKC is designed to connect communities via environ­mental education, community engage­ments in rainforest conservation and eco-tourism. Touted as the 'Gateway to Malaysia's Natu­ral Heritage', the ERKC aims to take education beyond the classroom via engag­ing educational tools such as nature trails and forest re-plantation.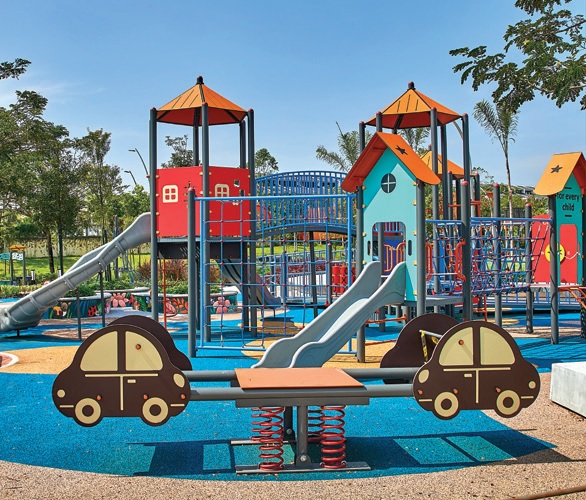 Malaysia's first inclusive playground
Elmina is home to Malaysia's first inclusive playground – featuring recreational equipment such as inclusive swing seats and multi-spinner carousel – that enables children of all abilities to play as equals. The inclusive playground is a collaboration between Sime Darby Property and UNICEF Malaysia.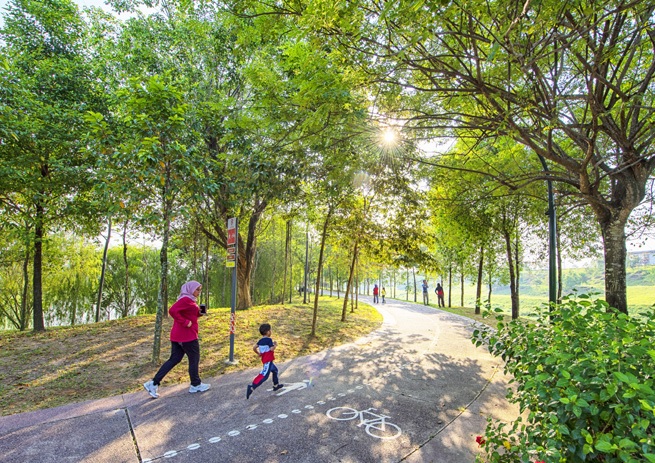 Healthy outdoor lifestyle options
Elmina has an impressive 90km network of jogging and cycling tracks that link the entire township. In addition, the themed-parks are also designed to include other athletic choices such as velodrome, courts for ball sports and skateboarding ramps at the Sports Park, while the Forest Park features alternatives like hiking, camping and a forest boardwalk for nature enthusiasts.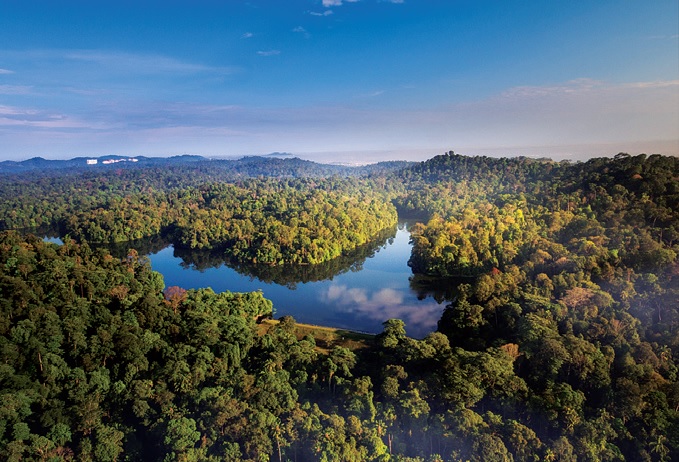 Adjoins the lush Subang Forest Reserve
The adjacent Subang Forest Reserve extends the woodland in Central Park, providing generous vistas of breathtaking greenery. As part of Elmina's comprehensive long-term rainforest biodiversity initiative, seeds from Endangered, Rare & Threatened (ERT) tree species are collected from the Subang Forest Reserve and nurtured at the Elmina Living Collection Nursery (ELCN). Located in the Forest Park, the ELCN is a specialist tree nursery which doubles as an experimental biodiversity laboratory, and the nurtured saplings are replanted within Central Park. To date, almost 99,000 trees out of the targeted 210,000 trees have been planted within the township.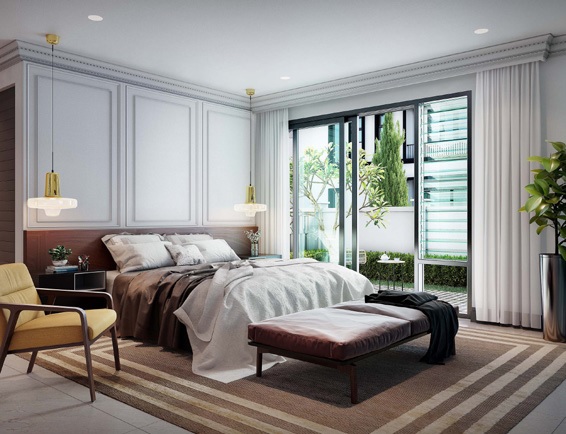 Premium sustainable multi-generational homes
Homes in Elmina are conducive to the evolving needs of growing families and multi-generational living. The products feature innovative, sustainable and versatile designs that integrate premium fittings and finishes in an open plan layout. This offers the flexibility of adapting spaces to cater for different needs. Aside from spacious bedrooms (complete with en-suite bathrooms) on each floor, the homes incorporate mindful elderly and assisted living-friendly elements like column-free car porch for extra space and unre­stricted mobility, as well as, ramps and pocket doors for easy access.
Interested in this project?
Drop your details if you'd like a sales consultant to contact you.
In this Series
Learn how banks are transforming

Video: Innovation at work

Video: The new digital bank

Video: The new digital bank

Video: The new digital bank
Video: Innovation at work