Hevea homes project elegant British Colonial charm, evoking a nostal­gic sense of a bygone era.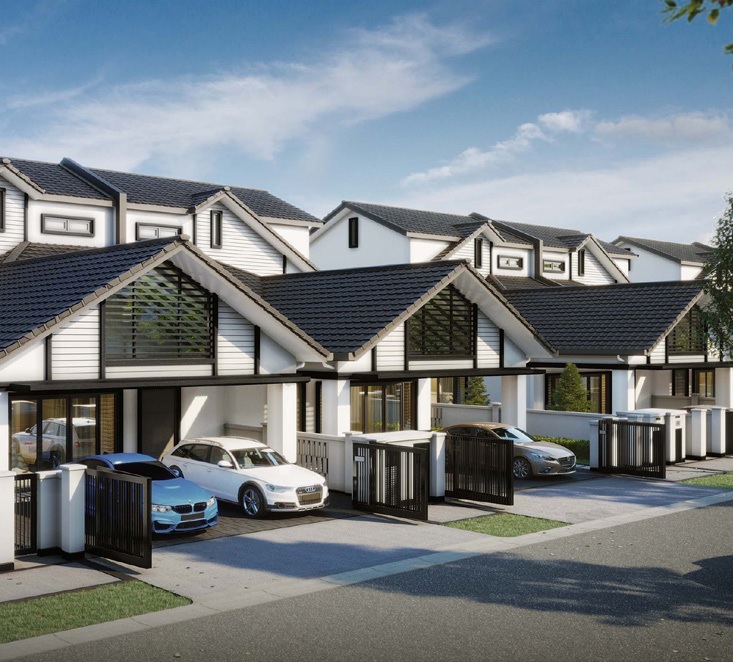 Hevea is the final phase of homes to be launched in Elmina Gardens. The low-density enclave comprises 124 units of semi-detached and 2 units of detached homes, making it an indisputably exclusive ad­dress within Elmina. Phase 1 of Hevea secured a 90% take-up rate in just three months since its launch on 29 December 2020. The ongoing Movement Control Order also did not dampen the com­mendable take-up rate of Phase 2 that was launched on 24 April 2021, with all corner units swiftly snapped up during the preview. To date, the project has seen 70% of its homes already booked.
Read: Sime Darby Property - Shaping new landscapes
A fulfilling living environment
Elmina Gardens is located in the North-East quadrant of Elmina and features abundant greenscapes providing homeowners opportunities to lead an active and healthy lifestyle outdoors. In addition to the 12 facilities within the neighbourhood such as a playground, basketball, badminton and takraw courts, as well as an orchard, residents have access to a lush park set against the backdrop of the tranquil Elmi­na Twin Lakes.
In a class of its own
Hevea homes project elegant British Colonial charm, evoking a nostal­gic sense of a bygone era. Through meticulously selected components such as cemplank, breeze blocks, exposed rafters and bold black framing, Hevea's architecture marries chic aesthetic to sustainable elements, thus enhancing the overall wellness aspect of its homes.
Single-storey living capabilities
Hevea allows the flexibility of single-storey living with the inclusion of a large bedroom on the ground floor.
Premium finishes
Each home is equipped with premium materials and fittings under the "Fittings Plus+" feature which includes built-in air-conditioning piping, booster pump, solar water heater and rainwater harvesting solution for added convenience and green living.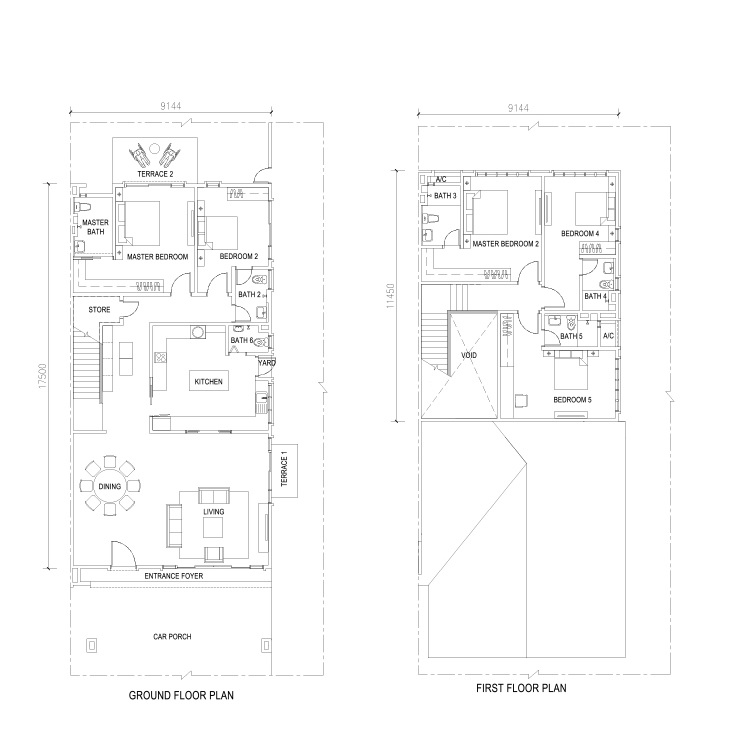 Don't miss out on this final opportunity to own a home in Elmi­na Gardens with Hevea. Featuring two types of layouts, there is currently a limited number of intermediate units with ample gar­den space available. The first option – Type A2 – has a built-up of 3,130 sq ft with a total of five bedrooms and six bathrooms. The key distinguishing attribute of Type A2 is its design setup that prioritises a retirement-friendly, independent elderly-living environment. The layout incorporates a double master bedroom feature, one on each floor. The master suite on the ground floor also boasts a private terrace and garden, with ramped access available throughout this level. Type A2 is indeed the ideal semi-D to live, relax and see through your golden years.
The second option – Type A3 – is larger with a built-up of 3,430 sq ft with a total of five plus one bedrooms and six bathrooms. The layout consciously integrates spaces that are designed to accommodate large and growing families, including an added utility room on the ground floor and a spacious dedicated fam­ily area on the first level. Completing this purpose-built home is the requisite suite with a private garden on the ground floor, as well as, a generous-sized lawn.
Enjoy these extra perks when you book a unit now:
● Flexible and attractive sales package
● Free legal fees on SPA
● HOC benefits (T&C apply)
Register your interest for Hevea here.
Interested in this project?
Drop your details if you'd like a sales consultant to contact you.
In this Series
Learn how banks are transforming

Video: Innovation at work

Video: The new digital bank

Video: The new digital bank

Video: The new digital bank
Video: Innovation at work