There's something about this place that makes it special not only to residents but visitors as well. Being here lifts the mood and puts a spring to your step. Those who reside here often feel motivated to step outside and enjoy the outdoors, to walk down its tree-lined paths to the park or the nearest neighbourhood retail centre and to mingle with fellow residents. Here, you'd want to lead a healthy wholesome lifestyle even when you had never felt like it before.
Lush with tropical trees and shrubs, Desa ParkCity lies on the northern part of Kuala Lumpur city, strategically straddled between Petaling Jaya city and the expat enclave of Mont'Kiara. The 473-acre township of outstanding projects can be reached via the New Klang Valley Expressway, Duta-Ulu Klang Expressway 3 and the Damansara-Puchong Highway.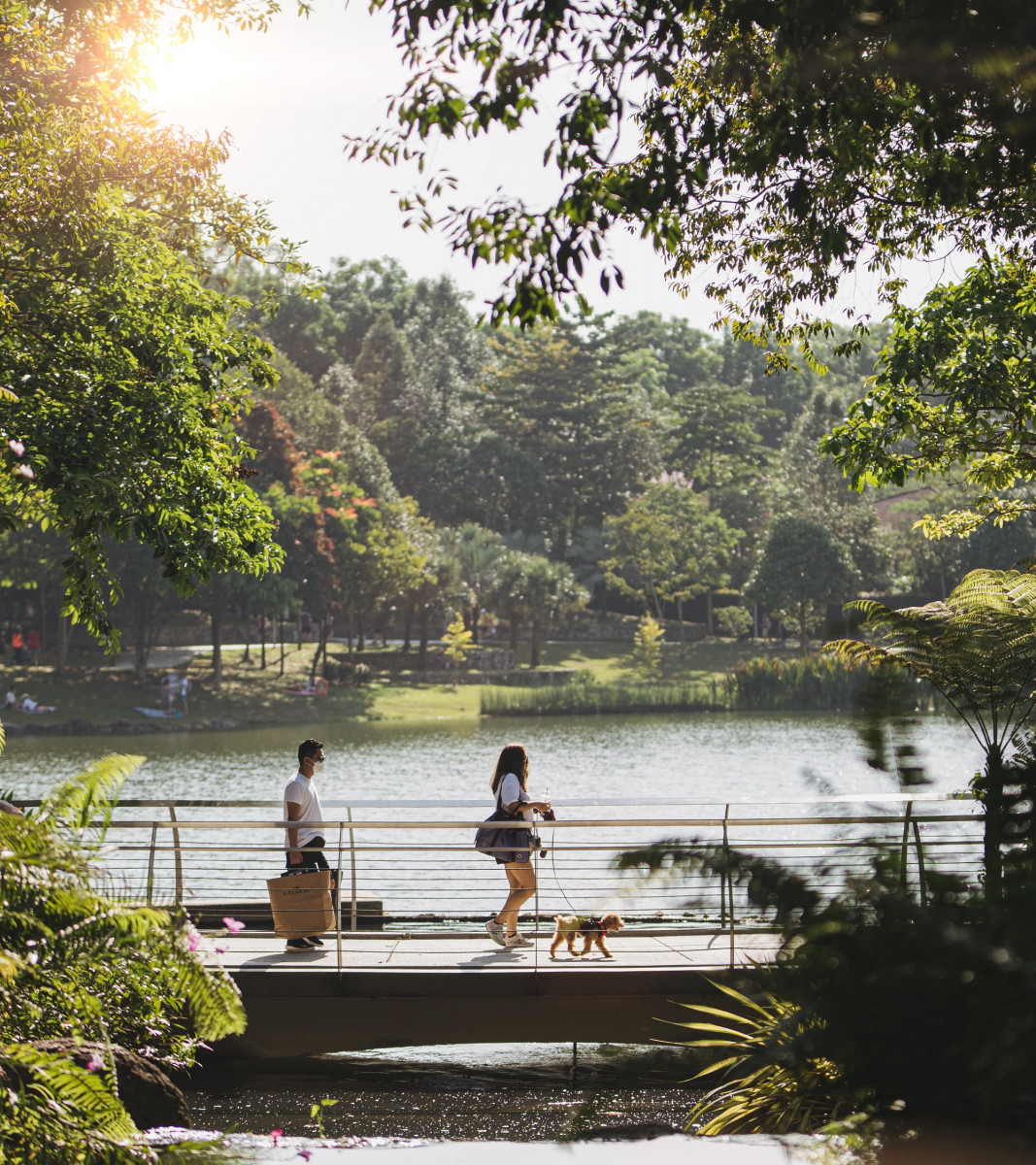 Its most iconic landmark is the picturesque plant-filled and pet-friendly Central Park with a nine-foot-wide jogging path winding around a lake. Benches are thoughtfully placed along the pathway, allowing one to take in the views across the lake and drink in the relaxing environment. There is also an active playground for kids with some really unique equipment.
Like the Central Park, the neighbourhood retail centres are often a hive of activity, drawing both residents as well as visitors from far and near. The Waterfront, which lies next to the Central Park and the newer award-winning Plaza Arkadia nearby feature numerous outstanding offerings including cafes and restaurants as well as essentials such as grocers, clinics, pharmacies and children enrichment services.
The township is also home to The International School @ ParkCity and the ParkCity Medical Centre, which are accessible to the general public.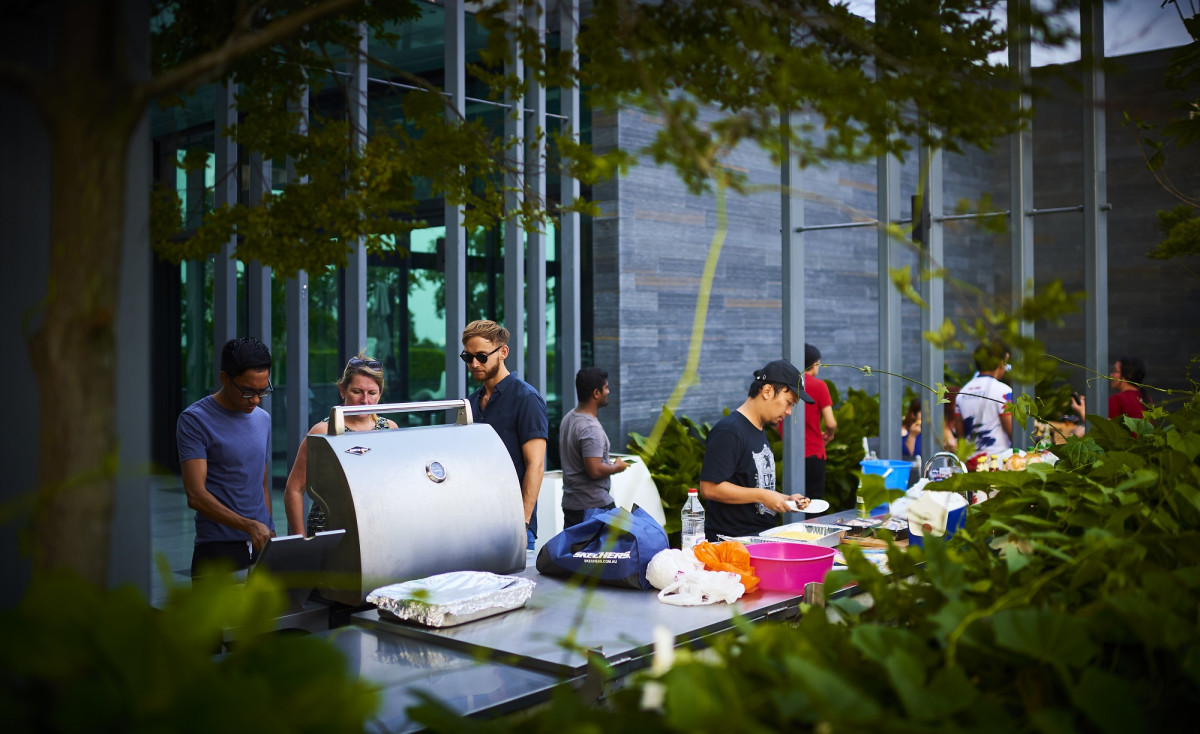 'A dream come true'
Desa ParkCity is often referred to as the most liveable township in the country and residents here readily attest to that.
According to retiree Richard Chan, who lives in the gated neighbourhood of Nadia Parkhomes, living at Desa ParkCity is like a dream come true.
"I love this place. The moment I drive into the township, the scenery changes and I feel like I have entered a garden city, a place like no other.
"The living environment is good and the security perfect. It is also very convenient with two retail areas (The Waterfront and Plaza Arkadia) where you can shop, dine or enjoy other leisure activities," says Chan, who has been staying here with his family for about 14 years.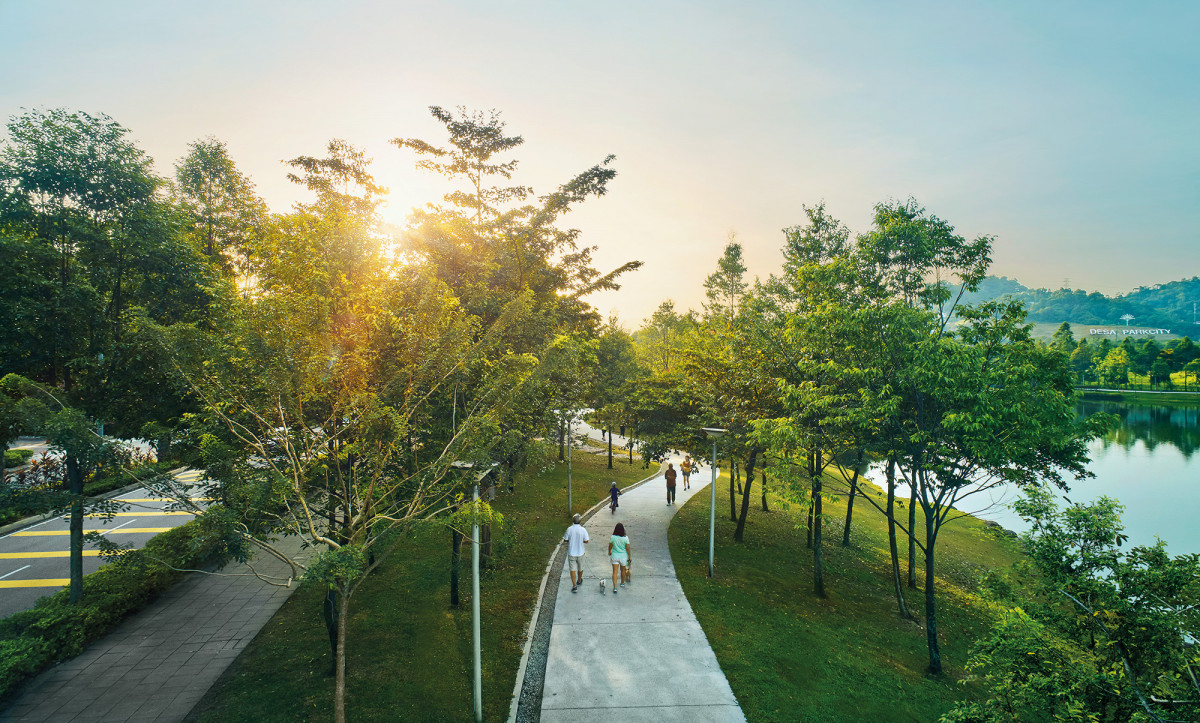 Westside II resident S. Y. Liew agrees. "The modern urban living here suits my lifestyle. And the best thing is that it is complete with everything one needs for everyday life. It is so convenient you don't need to go out as the township has supermarkets, banks, salons, international school, clinics and even a hospital," says the 44-year-old entrepreneur.
Westside II is a 4.27-acre freehold condominium that was completed in 2015. Like Westside One, Westside II looks out over the lush West Park and The Waterfront. Unit sizes range from 1,389 to 1,777 sq ft.
C Y Puah, who moved into one of the condominiums in Desa ParkCity in 2019 with his family including two young children, describes life at Desa ParkCity as a seamless integration of live, learn, work and shop/play.
"It certainly is the ultimate doorstep convenience. Coupled with the lush and beautiful streetscapes providing a nice canopy of trees, it makes walking to anywhere around here pleasurable," says the 40-year-old logistics manager.
The Puah family's favourite hangouts are the Central Park and The Waterfront where they go to get their groceries or a meal.
"My children love to spend their time at the park after having dinner at The Waterfront. I go jogging there as well while my kid does some sports training at The ParkCity Club," says Puah. The ParkCity Club and another recreational facility called The SportsCentre are exclusively for the residents' usage.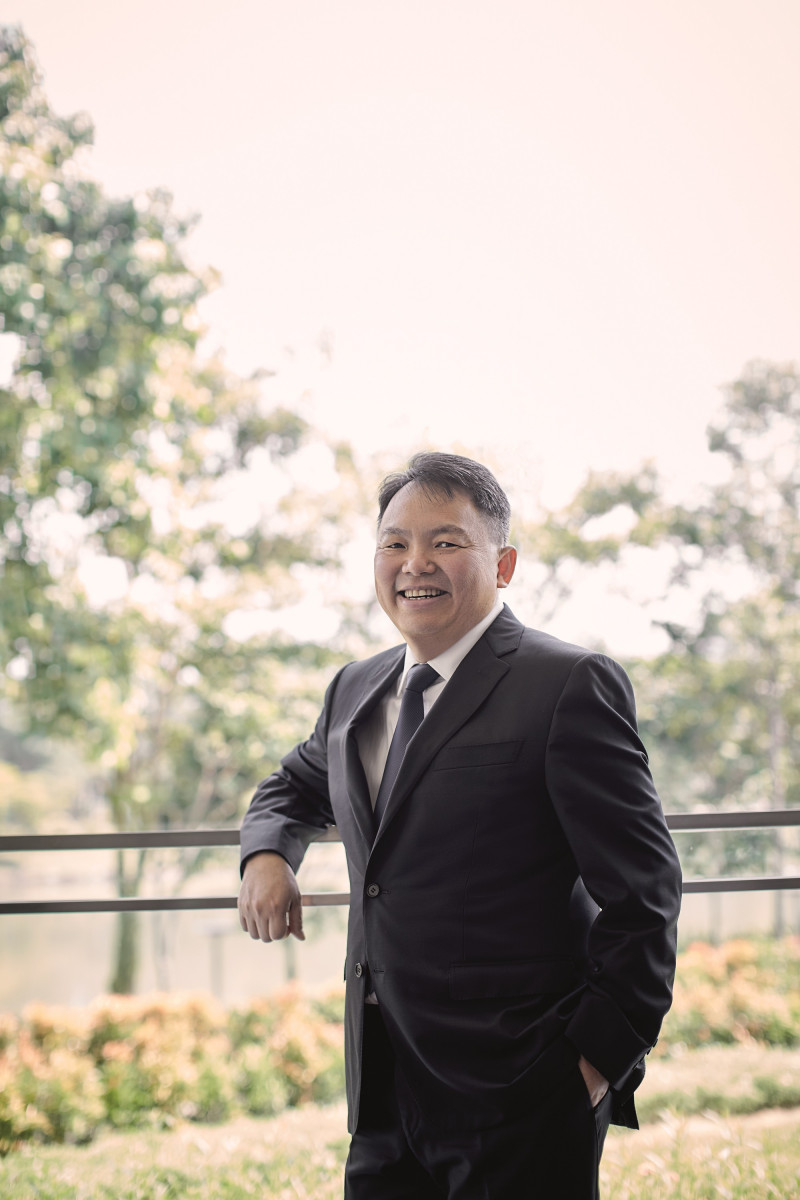 "In developing Desa ParkCity, we go beyond by infusing our heart and soul into our community and township. Every addition and improvement made in the township is to promote the community's health, happiness and well-being." — Lau
The pillars that have built the 'city'
Since the township was first launched in 2002, Desa ParkCity's popularity among homebuyers and property investors has soared and seems far from waning. This is reflected in its property values. Some of the homes here have seen more than 100% capital appreciation.
According to an article in EdgeProp Malaysia late last year, data by property consultancy Savills Malaysia showed that the average transacted price of high-rise homes (1,000 sq ft to 1,999 sq ft) in Desa ParkCity had increased by 27.9% over the period from 2013 to 2018. This makes the price growth of such properties in the township higher even than those in the KLCC-Bukit Bintang and Mont'Kiara high-rise residential hot spots.
Values continue to rise despite the pandemic. For instance, one of the township's completed high-rise residential project South Brooks were selling between RM563 and RM854 psf before the pandemic (2017-2019). Post pandemic (2020-2022), prices have gone up to between RM670 and RM909 psf.
Owning a home in Desa ParkCity is undeniably the dream of many. The draw has much to do with the development's master plan. Crafted on the tenets of new urbanism, it calls for a multi-faceted approach to the planning, designing and management of public spaces.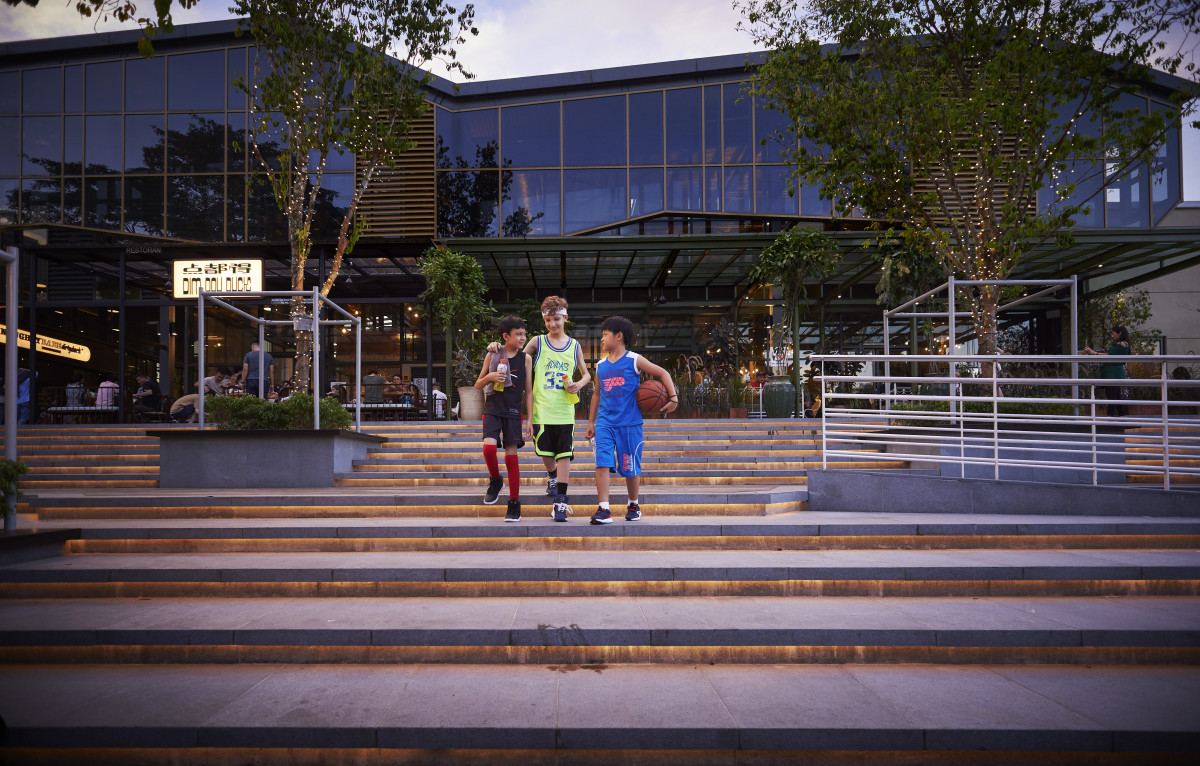 The new urbanism planning of this township is guided by five vital pillars: FAMILY, NEIGHBOURHOOD, COMMUNITY, CONNECTIVITY and CONVENIENCE.
The result is the most liveable township where walkability is emphasised to access comprehensive facilities and amenities including education, healthcare, recreational, and retail assets. A rigorous security system that includes CCTV cameras, round-the-clock patrolling by auxiliary police, guarded neighbourhoods and the adoption of Crime Prevention through Environmental Design such as plant barriers along the streets, contributes to the walkability and liveability of the township.
Furthermore, amenities such as the retail centres and parks promote community engagement and spontaneous social interaction, which are further supported by community events that are regularly organised for its residents.
"In developing Desa ParkCity, we go beyond by infusing our heart and soul into our community and township as encapsulated by our five vital pillars," says ParkCity Group CEO Datuk Joseph Lau.
Hence, not only does ParkCity incorporate sustainable and eco-friendly measures into every development aspect of the township, it is also committed to creating a wholesome and sustainable community where residents of all ages and walks of life can thrive in a safe, secure and holistic environment.
"This will always be our focus where every addition and improvement made is to promote the community's health, happiness, and well-being," Lau adds.
Other than Desa ParkCity, the developer is also active in Kuching and Miri in Sarawak, as well as Hanoi, Vietnam.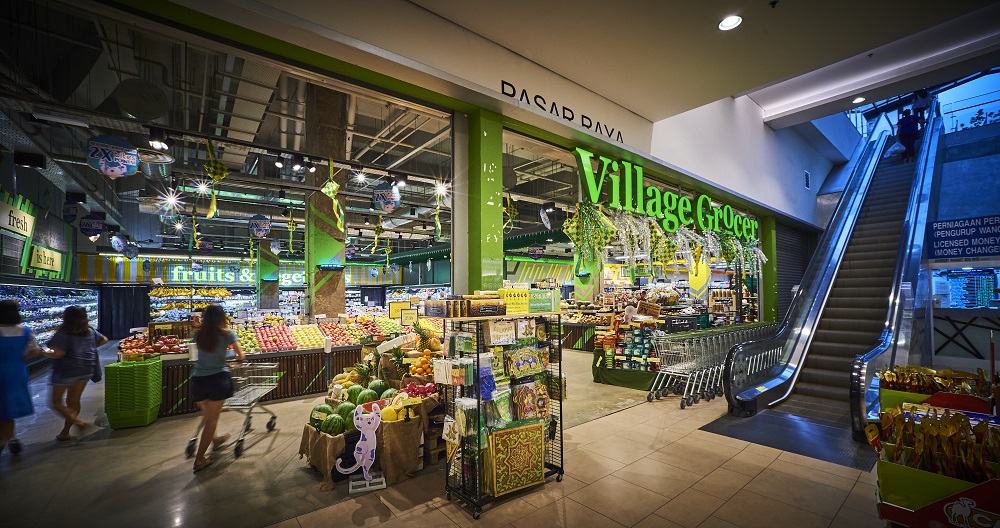 The MCO experience
The relevance and strength of the five "pillars" were most apparent during the recent Covid-19 Movement Control Order (MCO) as residents continued to enjoy the ease of living in a self-contained community where conveniences and amenities are well within walking distances.
"The easy access to amenities, especially daily essentials such as food, the supermarket as well as clinics, made the MCO less difficult to bear," says Puah.
Fellow residents Liew and Chan share similar sentiments. "I walked to The Waterfront to do my grocery shopping and take away food from the restaurants. For any emergencies, we can even do PCR tests for Covid-19 at the clinic and hospital," says Liew.
"We certainly faced no difficulty going through our daily lives during the MCO because we can do our shopping and other activities at ease. Almost everything is easily reached," sums up Chan.

Acclimation to post-pandemic living
It was during the MCO that ParkCity launched the township's first-of-its kind project named Park Place, designed to meet the ever-changing needs of homebuyers. Considering the pandemic and poor market sentiment at the time, the response was remarkable to say the least. The priority launch event on Sept 26-27, 2020 which was held with extra Covid-19 precautionary measures and SOPs saw more than 86% of the condominium's 537 units sold over those two days.
The success of the project was attributed to the project's timeless and sustainable design, which, when combined with the township's amenities and connectivity, made it well suited to pandemic and post-pandemic lifestyle living.
For instance, the project's green design maximises natural ventilation, now known to help reduce disease spread. The building's orientation, ample landscaping and open spaces lower heat gain further to minimise the use of air-conditioning. Spacious common areas including lift lobbies allow for physical distancing while the fittings and finishings have been chosen for easy maintenance.
One stand-out feature of the project is seen in its common facilities. Besides the usual shared facilities such as the sky garden, there are also private spaces including co-working spaces and private nooks where one can attend online meetings, study or just to chill out alone or with a friend.
"All the attributes of a post-pandemic lifestyle have influenced the design of Park Place. The facilities, amenities and sustainability features including ventilation, space and lighting suit the residents' new normal well-being and living environment. Other fundamental values include security and the township's amenities," says ParkCity's Lau.
Indeed, the Covid-19 experience has prompted many to adopt a more sustainable and simpler lifestyle akin to the Scandinavian lifestyle where simplicity, functionality and sustainability are prioritised.
Post-pandemic, there is a greater appreciation for well-designed fuss-free homes that offer easy maintenance, practical layouts and spaces that are flexible enough to be multi-functional. Connectivity and convenience have also become more prioritised to ensure all one needs are easily available if a lockdown occurs.
Exciting upcoming project
Like Park Place, we can expect the upcoming project in Desa ParkCity to be unique in its own way but just as exciting as all its previous projects. There is no doubt it will meet the needs of post-pandemic living, complete with all the hallmarks of excellent sustainable communal living. Watch this space as more will be revealed!
Interested to know more about Desa ParkCity? Click here for more information!
Join the Desa Park City Community
Drop your details if you'd like a sales consultant to contact you.
In this Series
Learn how banks are transforming

Video: Innovation at work

Video: The new digital bank

Video: The new digital bank

Video: The new digital bank
Video: Innovation at work