Hi, I'm Mohd Waqiyuddin
Joined
9 months ago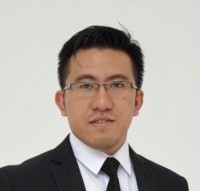 Mohd Waqiyuddin
CBD PROPERTIES SDN. BHD.
REN 17029
Hi, I'm Mohd Waqiyuddin
Joined
9 months ago
For residential, I focus in KLCC area as well as southern of Klang Valley; Putrajaya and Cyberjaya. For commercial, industrial factory and land, I focus on corporate client and the area can stretch from Klang Valley to Johor. If you're looking to buy, sell or rent properties in this area or are looking for a responsive and responsible real estate negotiator to help you, you've come to the right place as I am the person you are looking for.