The 20-year journey has been a long one and we stay committed to maintain the townships and continuously improve them for the betterment of the community and society at large."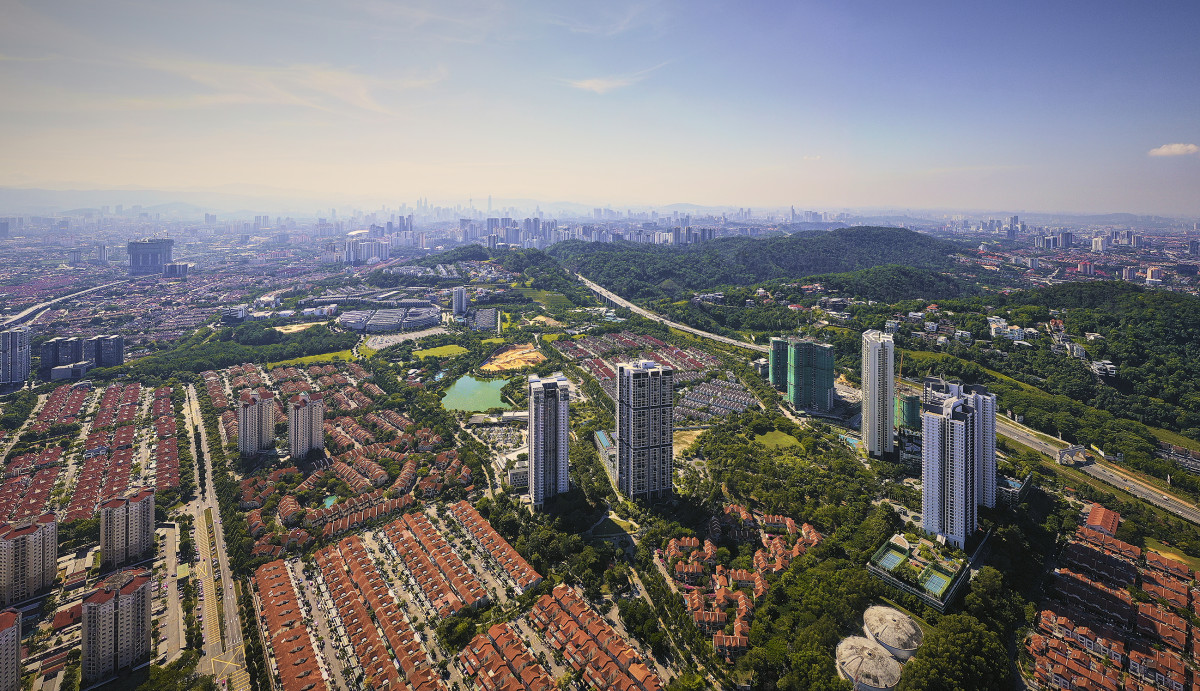 Nestled among mature neighbourhoods in the heart of Kuala Lumpur lies Malaysia's pioneer masterplanned township Desa ParkCity, an address one would love to call home.
It is easy to see how this self-contained township has earned such a prized accolade.
Enveloped in exclusivity, spaces in the multiple award-winning township are vibrant yet exude a distinct warmth and intimacy that blend seamlessly innovation, lifestyle and sustainability.
It is here that you will be greeted with lush greenery and open spaces that inspire wellness, leisure and social pursuits — key elements to living in the new normal.
The making of unique Desa ParkCity did not happen by chance. Its developer, ParkCity, has and continues to deliberately infuse "heart and soul" into the community and township.
Desa ParkCity, sprawling 473 acres, was unveiled back in 2002. A barren, active quarry mine is now Kuala Lumpur's first-ever new and popular urbanist township. It is where people of all ages and abilities gather to learn, grow, interact, mature, thrive and evolve.
Location and connectivity remain key attributes for any sound property investment. Desa ParkCity meets the mark, sitting strategically between the bustling Petaling Jaya suburb and the popular Mont'Kiara enclave. The Kuala Lumpur City Centre is a mere 15km away.
(Read: Desa ParkCity – Solid track record)
The township is easily accessible by several highways comprising the New Klang Valley Expressway, Duta-Ulu Klang Expressway 3 and the Damansara-Puchong Highway. The Mass Rapid Transit Line 2 (Sungai Buloh-Serdang-Putrajaya line) is expected to be operational in 2021.
Self-contained, the township is served by a growing array of amenities of international standards.
From the start, the planning, design and construction of this popular township was challenging due mainly to poor soil condition and the presence of granite.
Fast forward to the present, liveability, development sustainability and value creation in the township have been vindicated by the numerous international and local recognitions such as EdgeProp Malaysia's Best Managed and Sustainable Property Awards 2020.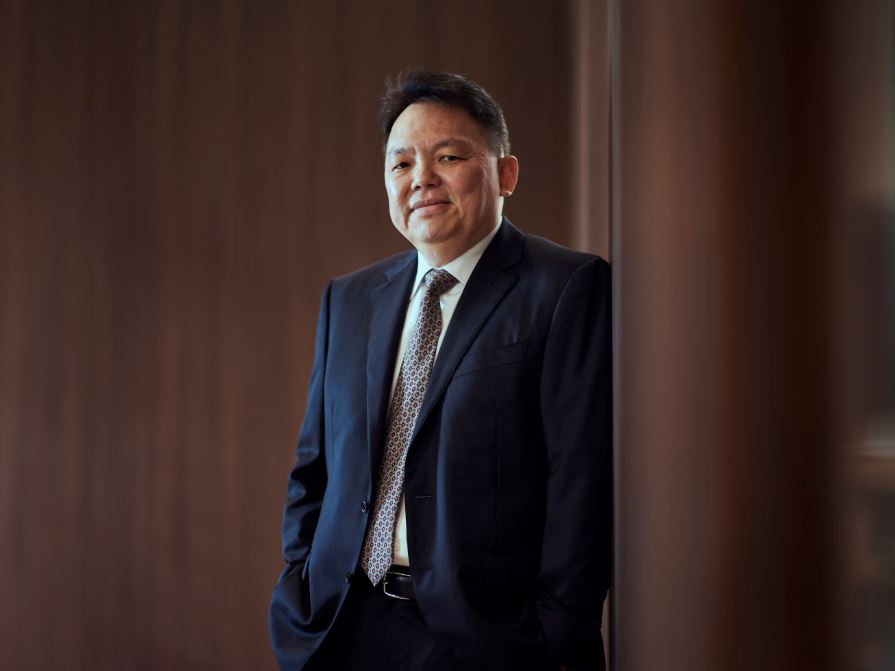 In 2019, EdgeProp Malaysia also named ParkCity, a subsidiary of the Samling Group in Sarawak, as Malaysia's Responsible Developer: Building Sustainable Development. This was in recognition of the developer's vision, commitment and efforts made towards the building of sustainable developments in Malaysia.
ParkCity Group's pillars in township development and its quality maintenance are anchored in four values — patience, willingness to forge ahead, commitment and passion. ParkCity Group CEO Datuk Joseph Lau explains: "We are proud that we have made this commitment and will continuously stay focused on carrying through this undertaking. Our biggest day-to-day challenge is rising construction cost with stagnant property prices.
"Hence, the need for innovative ways to reduce construction cost such as by embracing the latest technology and to come up with more creative product designs. These are in addition to staying more sensitive towards customer needs in order to introduce market-driven products," he adds.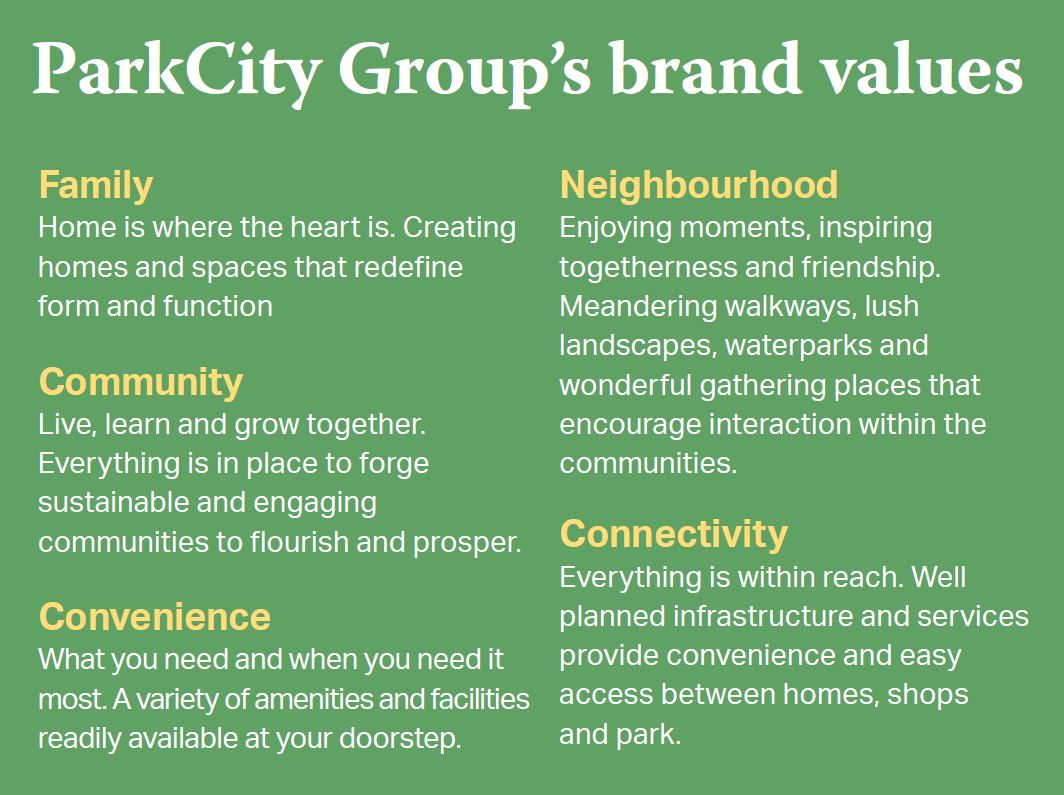 A thriving, self-sustaining neighbourhood
Desa ParkCity is home not only to Malaysians but also to a diverse expatriate community from the United Kingdom, Japan, Hong Kong, Australia, China and more.
The self-sustaining township of both landed and vertical homes are supported by bustling retail, education, medical and leisure activities.
(Read: A 'community of short distances')
Anchoring the amenities is a 45-acre iconic retail entertainment centre called The Waterfront wrapped around an award-winning Central Park and the 11.3-acre British colonial-style architecture hybrid mixed-use development Plaza Arkadia — both award winning projects.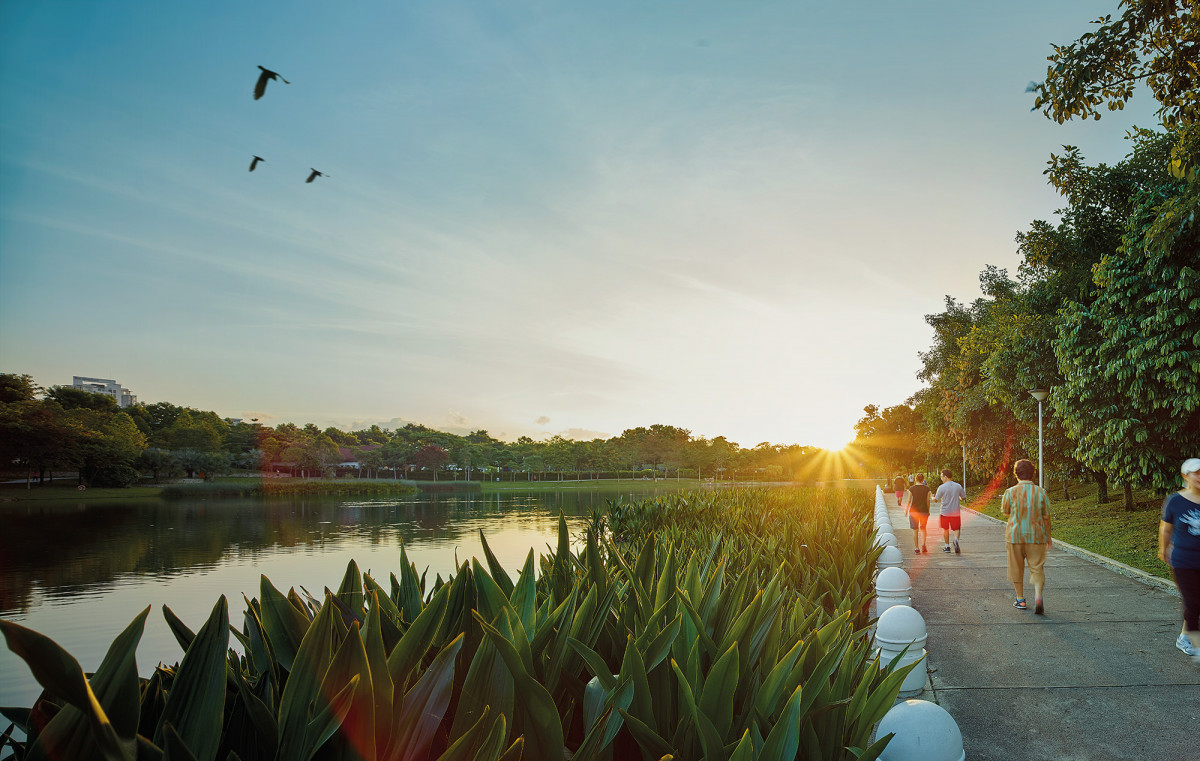 The pet-friendly and popular Central Park won Gold in the 10 years and above specialised category while Plaza Arkadia won Gold in the below 10 years mixed development (entire) category at EdgeProp Malaysia's Best Managed and Sustainable Property Awards 2020. It is easy to see why. Through the park, the developer promotes a closer-to-nature lifestyle with tree-lined paths, a picturesque lake, children's playground complete with childproof play equipment and a nine-foot wide jogging path.
Come morning or when the sun goes down, residents and visitors alike, accompanied by their best friends enjoy the park. Children cycle or scoot around while families and friends catch up over a meal or a tete-a-tete in the many restaurants and cafes at The Waterfront.
Rachel, who stays in the nearby Kepong area, has been a regular weekly visitor to Central Park with her dog Pudding over the past eight years or so. Desa ParkCity is also a favourite F&B hangout for Rachel and her cousins.
Why not move to Desa ParkCity? "I am saving up…" she quips with a smile.
Many joggers find Desa ParkCity a haven — this has led to the likes of Shirley, who decided to move into the township last year.
Safety is paramount
For a responsible developer, safety of its residents and visitors would be a priority.
This is especially so with the retail hubs and parks so popular with the public. In addition, each housing precinct comes with their own security checkpoint.
Hence the two entrances into the township, both have boom gates and guarded by professionally trained auxiliary police. The two main boom gates are down at midnight and guarded by the auxiliary police.
A rigorous security system gives the township the reputation as one of the safest places to live in Malaysia. Ubiquitous public CCTV cameras, round-the-clock patrolling of the auxiliary police force, and strictly guarded neighbourhoods provide a blanketing network of surveillance.
A modern approach of Crime Prevention through Environmental Design (CPTED) has been used in addition to support Desa ParkCity's proactive security system. Measures such as strategic use of shrubberies, diligent upkeep of the neighbourhoods, and good lighting design are all constructive to deter potential offenders and keep the community safe.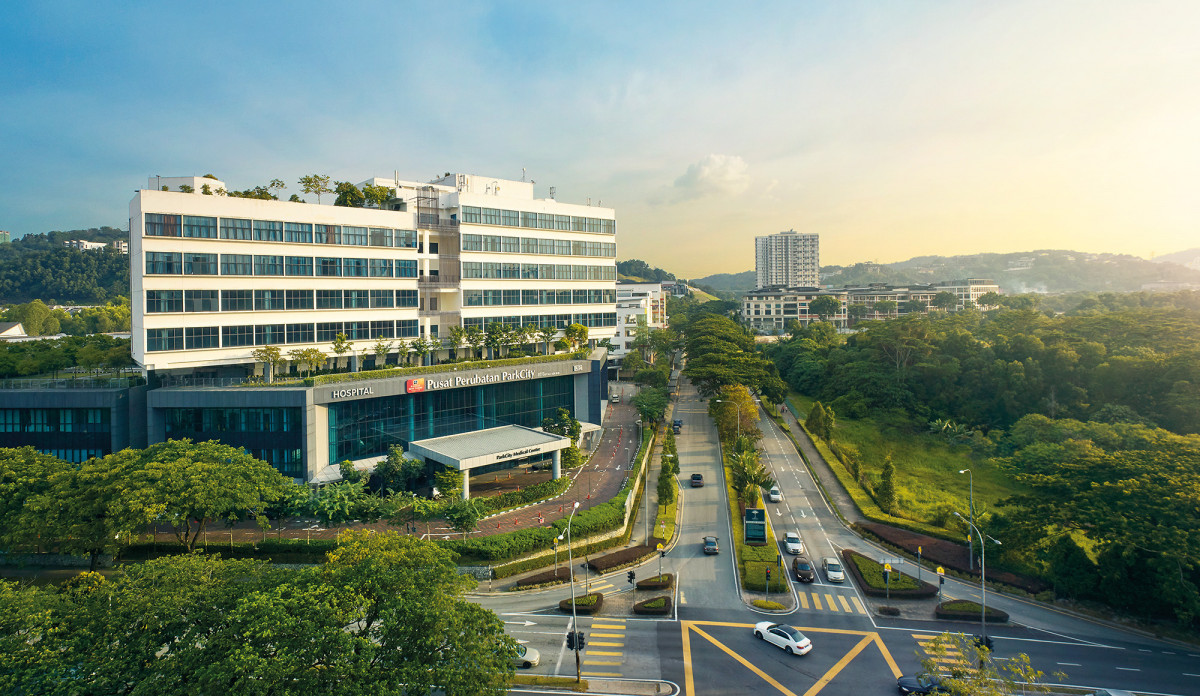 Of live, learn, play and wellness
The International School @ Desa ParkCity offers both primary and secondary education. Due to its popularity, an extension to the school is currently being built with a targeted completion in early 2022 and to be fully operational by end of 2022.
This is in addition to the availability of public schools in the Kepong area such as SMK Kepong, Kepong Baru National High School and Sri Kepong primary school.
The ParkCity Medical Centre provides state-of-the-art full inpatient and outpatient medical services, advanced diagnostics and 24-hour emergency.
The RM60 million The ParkCity Club is for the exclusive use of Desa ParkCity residents with monthly subscription fees starting from RM137 for a single member to RM318 depending on the numbers in a family.
Aside from Desa ParkCity, the ParkCity group is building the 190-acre ParkCity Hanoi in Vietnam and the 551-acre Marina Parkcity in Miri, Sarawak.
Lau says: "The 20-year journey has been a long one and we stay committed to maintain the townships and continuously improve them for the betterment of the community and society at large.
"In our business, there are always ups and downs. We are glad that through our perseverance and tenacity, we have successfully made all our townships desirable places to live."
Click here to find out more about Desa ParkCity.
Join the Desa Park City Community
Register Your Interest in Park Place Now
Perfecting Communities by ParkCity
The self-sustaining townships of both landed and vertical homes are supported by bustling retail, education, medical and leisure activities. ParkCity is all about creating spaces that bring together the most important parts of life – Family, Neighbourhood, Community, Connectivity and Convenience.
Find out more about ParkCity
In this Series
Learn how banks are transforming

Video: Innovation at work

Video: The new digital bank

Video: The new digital bank

Video: The new digital bank
Video: Innovation at work