We undertake to create a development that we as a developer, owners and residents are proud of. This is our commitment from the start,"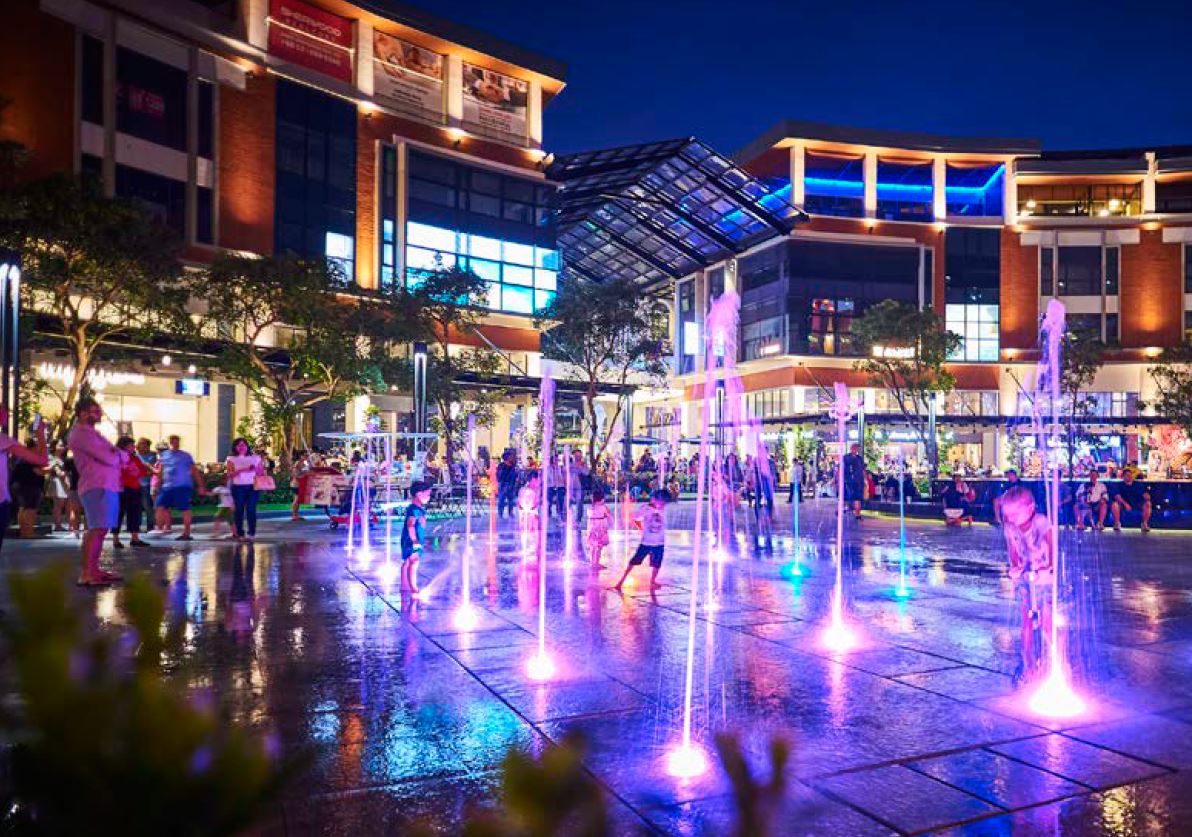 Award-winning Desa ParkCity is expanding. In the self-contained township are some 60 acres to be developed over the next 10 years.
Upon completion, the township will have 7,000 homes and 3.7 million sq m of commercial space with a total gross development value of RM7.5 billion.
What will Desa ParkCity look like in the next decade? What can its residents and visitors expect?
ParkCity Group CEO Joseph Lau said the developer had a vision of building a markedly better place for people of all ages, backgrounds, and ethnicities to reside, work, shop, learn, play and enjoy.
"We undertake to create a development that we as a developer, owners and residents are proud of. This is our commitment from the start," stresses Lau.
Desa ParkCity is designed to appreciate communal living. This is underscored by the developer's thrust in features like the central park, sports centre and clubhouse.
The developer has successfully created a "community of short distances" with the provision of tree-lined pedestrian sidewalks running parallel to the roads.
Besides greening the environment and encouraging walking, this also adds to the safety of pedestrians.
(Read: A place one would love to call home)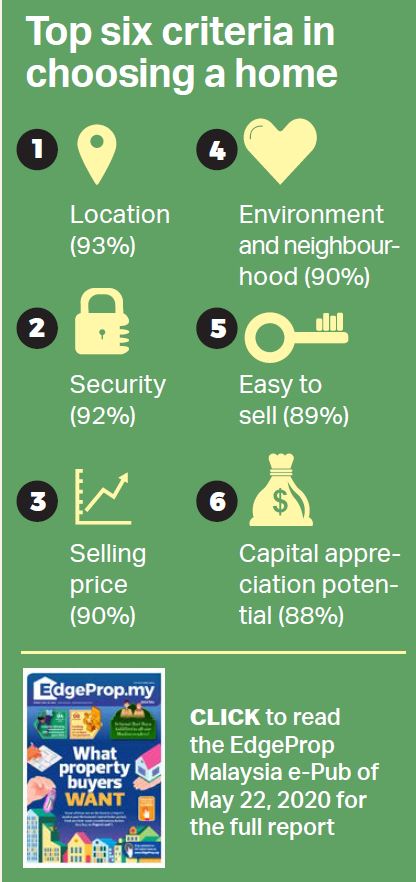 Forefront of fulfilling homebuyers' needs
Globally, people are still coming to terms to a new normal that dictates the way we live, work, learn and play.
In Malaysia, KGV International Property Consultants carried out a survey on the behavioural pattern of housing property investors post the Movement Control Order (MCO) to ascertain what they wanted in their future homes.
High-speed Internet, gated-and-guarded security, good ventilation, substantial green areas and natural lighting topped the list.
When choosing a property, the top six criteria of homebuyers are: location, security, selling price, environment and neighbourhood (90%), ease of selling (89%) and capital appreciation potential.
"The results and features of what the homebuyers wanted in their homes post-MCO were in our expectations. In fact, over the past six months we have been getting feedbacks and indication of what homebuyers want even before MCO. During the MCO period, the homebuyers' wants and features were amplified," said the consultancy's executive director Samuel Tan.
He also added that the survey results saw that many are planning to buy a property within the next two years and these features will be the key pointers they will be looking out in their hunt for a home.
Desa ParkCity ticks most, if not, all the criteria for one to choose their property to call home.
(Read: Desa ParkCity – Solid track record)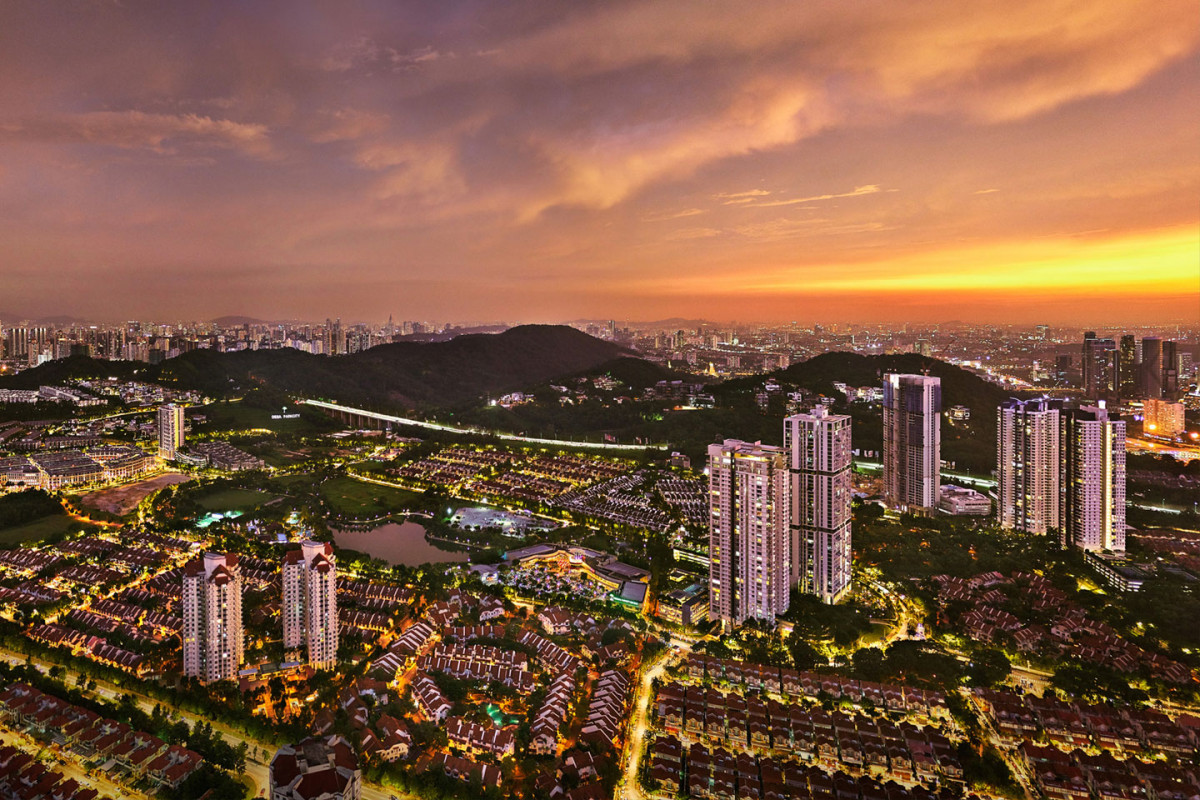 Sneak peek into Park Place
Interestingly, the features identified by the survey respondents are encapsulated in Park Place, an upcoming launch at Desa ParkCity, which has created a buzz. This is a modern, stylish and vertical development sitting on 4.55 acres of land located at the upcoming ParkCity TownCenter @ Desa ParkCity.
Standing at 53-storeys with a total of 537 units, the architect of the development is multiple-award winning Erik L'Heureux from Pencil Office and PIA Interior, Thailand's leading design studio with over 20 years of diverse experience.
Park Place is about modern and dynamic living that encompasses creativity, respectability, liveability and social consciousness. This is made possible through the creation of public working space "at home" without infringing the private sanctuary of home.
The result: One holistic communal living. On the 41st and 42nd floors are the sky garden, co-working and family areas that stretch over some 20,000 sq ft of space, providing private areas for those seeking their "me" time.
Meanwhile on Level 8 is a plethora of amenities including an outdoor amphitheatre, garden cabanas and a garden deck.
Again interestingly, the design of Park Place has accommodated for the new normal of living, even before Covid-19 struck.
Located within the Desa ParkCity Town Center spanning 55 acres of new and exciting residential, commercial and retail concepts, Park Place is set to benefit from the upcoming development activities in its immediate vicinity.
Click here to find out more about Desa ParkCity.
Join the Desa Park City Community
Register Your Interest in Park Place Now
Perfecting Communities by ParkCity
The self-sustaining townships of both landed and vertical homes are supported by bustling retail, education, medical and leisure activities. ParkCity is all about creating spaces that bring together the most important parts of life – Family, Neighbourhood, Community, Connectivity and Convenience.
Find out more about ParkCity
In this Series
Learn how banks are transforming

Video: Innovation at work

Video: The new digital bank

Video: The new digital bank

Video: The new digital bank
Video: Innovation at work