ParkCity has created a sustainable and wholesome community where people of all ages and walks of life can thrive in a safe, secure and holistic environment. It is a community with a heart and soul. - Lau
Seeking to live life simpler and more sustainably? Well, you are probably one of many who are learning to be happy with less. The notion of living well with less is the essence of Scandinavian living where the pursuit of happiness is focused on things that matter most such as health, work-life balance, quality time with loved ones, and bonding with nature.
The Covid-19 pandemic and the experience of isolation have led many, especially the young, towards living simpler, functional, practical, inclusive and sustainable lives – all the qualities of a Scandinavian lifestyle. This lifestyle is reflected in Scandinavian design where beauty is found in simplicity and functionality. Always mindful of the evolving needs of its customers, ParkCity Group, the developer of the award-winning Desa ParkCity township in Kuala Lumpur, has chosen to harness the benefits of Scandinavian living and design in its latest project at Desa ParkCity.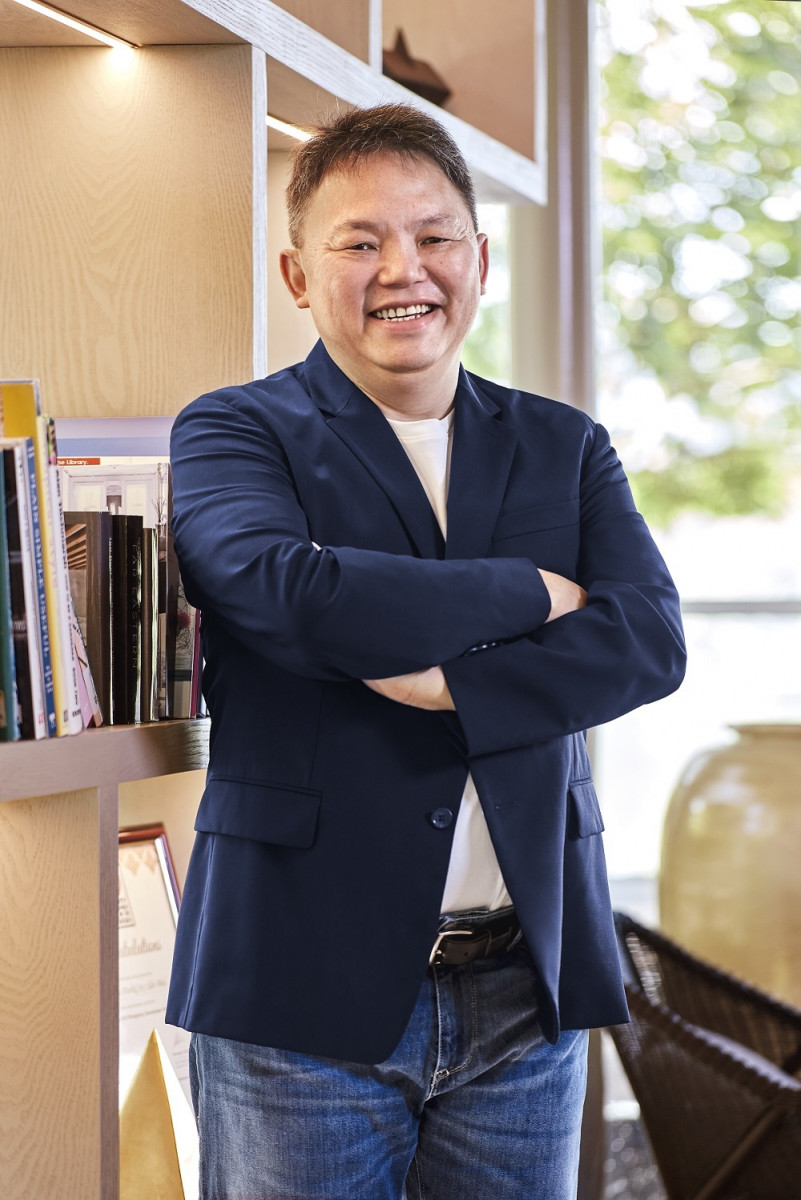 ParkCity's passion in bringing new and well-conceived products to the market has ensured that every project in the township has its own identity. This time, it is the Scandinavian-inspired NOÖRA.
Coming up on a 6.63-acre plot on the southern fringes of Desa ParkCity, the 52-storey integrated development will be made up of about 1,000 residential homes and a retail podium housed within two towers. The project sees the return of the acclaimed Serie Architects (UK) in collaboration with Multiply Architects (Singapore), who were the architects of the Park Regent luxury condominium in Desa ParkCity. Park Regent was 80% sold in just a month after its launch back in 2019, with sales having reached 97% to date.
"For NOÖRA, we believe the Scandinavian design will give the project an understated elegance with its simplicity," says Serie co-founder and Principal Christopher Lee.
Besides simplicity in design, the project's Scandinavian design elements will stress on functionality and comfort; integration with nature; accessibility; openness; abundant natural light; and innovative use of natural materials.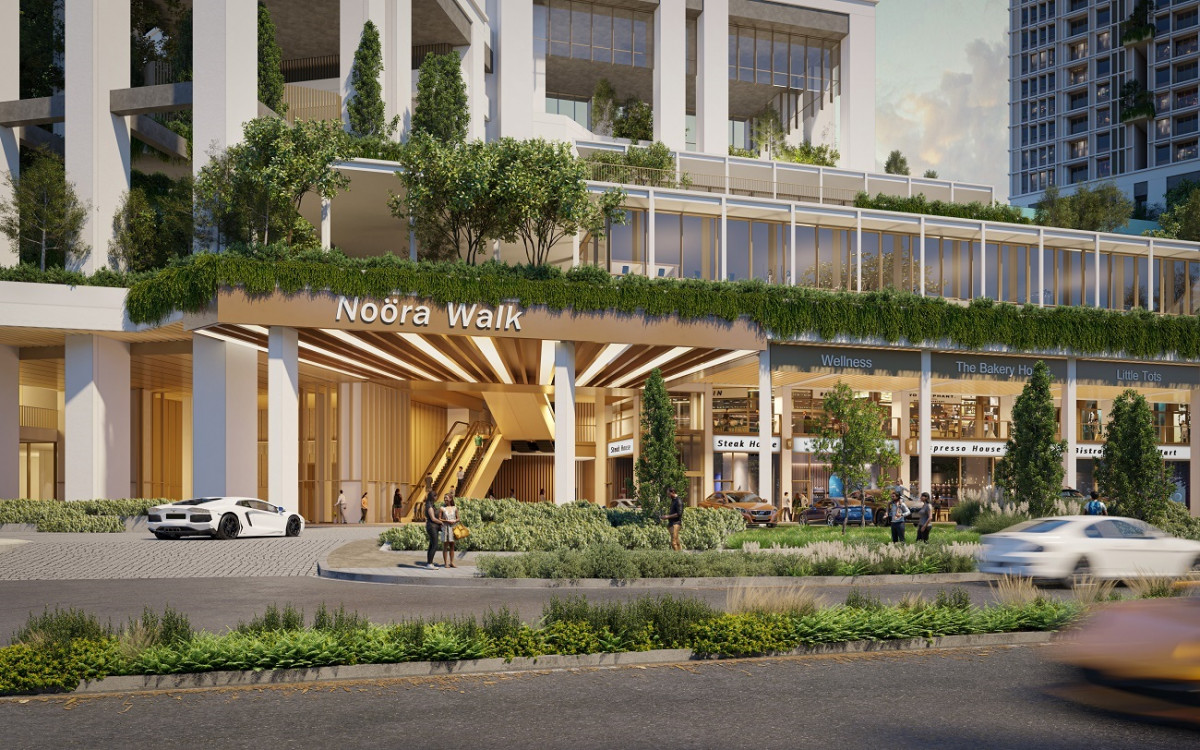 "The Scandinavian design is closely tied to its climate, creating warmth in a space through simplicity and functionality. It receives inspiration from the natural surroundings to create sustainable and comfortable living spaces. Hence this project must also stay connected to its local tropical setting. The materiality and styles are interpreted with sensitivity to the tropical climate and needs," says Lee, who has been the Arthur Rotch Design Critic in Architecture at Harvard University's Graduate School of Design and the Mayor of London's Design Advocate since 2017.
Presenting bright and breezy spaces infused with generous amounts of greenery, the project's name NOÖRA, which means light, is apt, as it depicts a feeling of optimism and joy. The emphasis on natural air ventilation and the use of natural light throughout the common areas including lift lobbies and corridors, coupled with lush landscaping, make for wellness and healthy living post-pandemic.
Meanwhile, the verdant greenery including plant-filled terraces that form part of the building's facade, along with sun-shades placed over windows, and the deep overhangs of the "barn" pavilions that house the main amenities, help to lessen heat gain.
The "Fourth Place"
Targeted at millennials and young adults, one of NOÖRA's key features is its communal spaces or amenities.
"The vision for NOÖRA is to create a new way of urban living, which promotes functional and flexible micro living units, integrated with 'co-working, co-living and co-mingling' features in the form of communal spaces, as they provide the platform for people to have better work-life balance," offers Lee.
"Set within generous outdoor spaces with deep shades and lush landscapes, these communal spaces also encourage social interaction and eventually a sense of community," he says.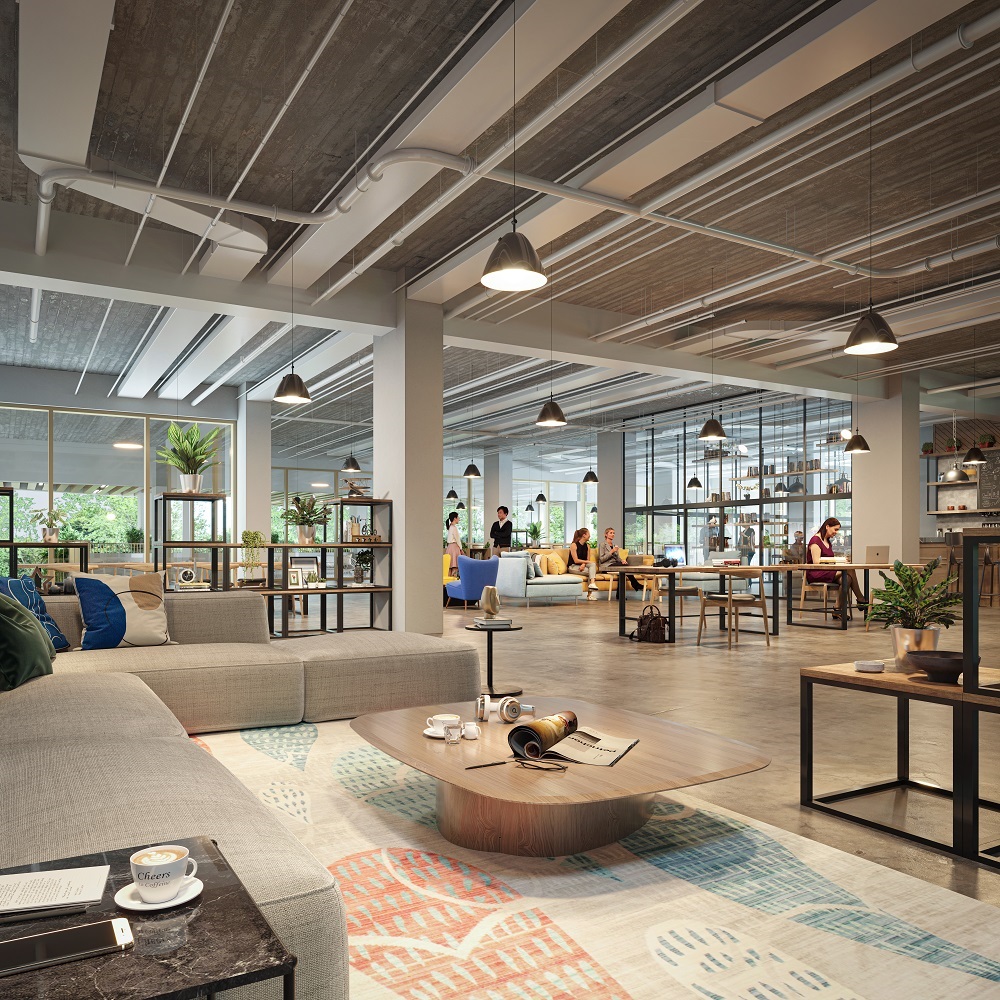 The main driver of the communal spaces is the "Fourth Place" spatial concept. This alternative space has emerged in response to a growing preference for informal and flexible live-work environments especially among the young.
NOÖRA's communal spaces will therefore be multi-functional, covering work, play or rest with spaces fit for both social as well as individual activities, notes NOÖRA's interior designer, Singapore- based UPSTRS_ founder and creative director Dennis Cheok.
"Our focus is anchored in the human experience, the flow and connections between programmes, the quality of spaces and the link to the surroundings and natural landscapes. There are also spaces and touch points to encourage and facilitate social gatherings as well as private moments alike," Cheok adds. The design studio was the Interior Design Firm of The Year at the Singapore Interior Design Awards in 2020.
For NOÖRA's interiors, UPSTRS_ has taken inspiration from Nordic landscapes and Desa ParkCity's history as the site of a granite quarry to form a material palette based on the textures and tones of granite juxtaposed with timber.
Developing the 'personas'
If there is one developer that is willing to go the extra mile for its customers, it is ParkCity. Hoping to leave no stone unturned, so to speak, ParkCity has enlisted the help of Scandinavian design advisory consultant Liti Design, with its international track record of more than 30 years, to bring the Nordic experience to life throughout the entire project from its architecture, space-planning and interior design to its amenities and retail offerings.
According to Liti Design's CEO and co-founder Thomas Pettersson, it is extremely crucial to understand the end-users' needs and come up with solutions for them before the space-planning process can begin.
"It is important in space planning, to demonstrate that every space in the unit is of value to the homeowners without compromising the spatial quality, privacy, comfort and flexibility," he says.
This means that Liti Design, in consultation with ParkCity, had to identify the needs and wants of NOÖRA's prospective homeowners to design living spaces for different personas. This has led to the conception of NOÖRA's compact and functional unit layouts ranging from one- to three-bedroom units, suitable for young families and single dwellers.
Liti Design founder C S Tan notes that with the pandemic, both living and common spaces must also accommodate the new norms, including working from home, home schooling, recreation and other activities.
"People have become more demanding about the functionality of their living spaces due to the change in lifestyles and needs," he adds.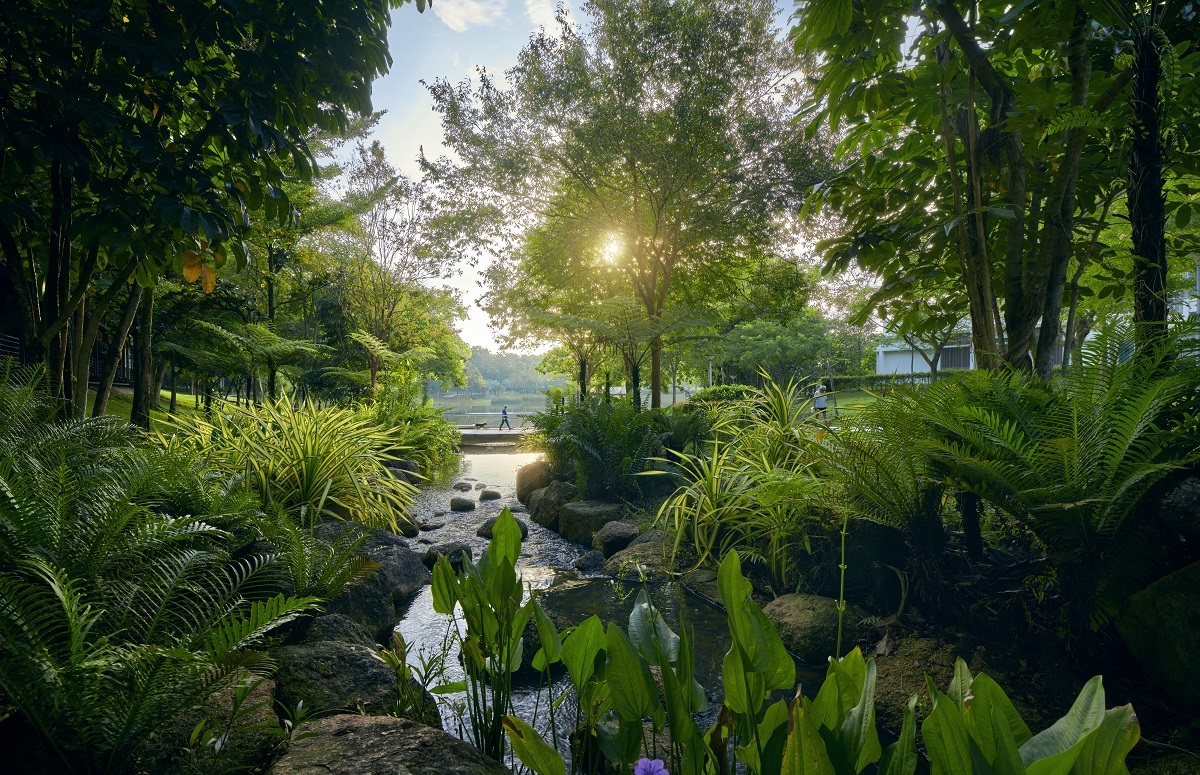 A connection with nature
Landscape, or the use of nature, is essential to create an attractive and liveable place, thus NOÖRA will boast open spaces and greenery echoing Desa ParkCity's flourishing park-like environment.
"Since the 2019 pandemic outbreak, we feel that people have a need to connect with nature and want more open spaces that offer a choice of private spaces at the same time," says NOÖRA's landscape architect PIA Company Ltd design director Vachirapong Danny Arthayukti, adding that the project's landscaped areas will also have niche spaces for people of various ages and needs to enjoy.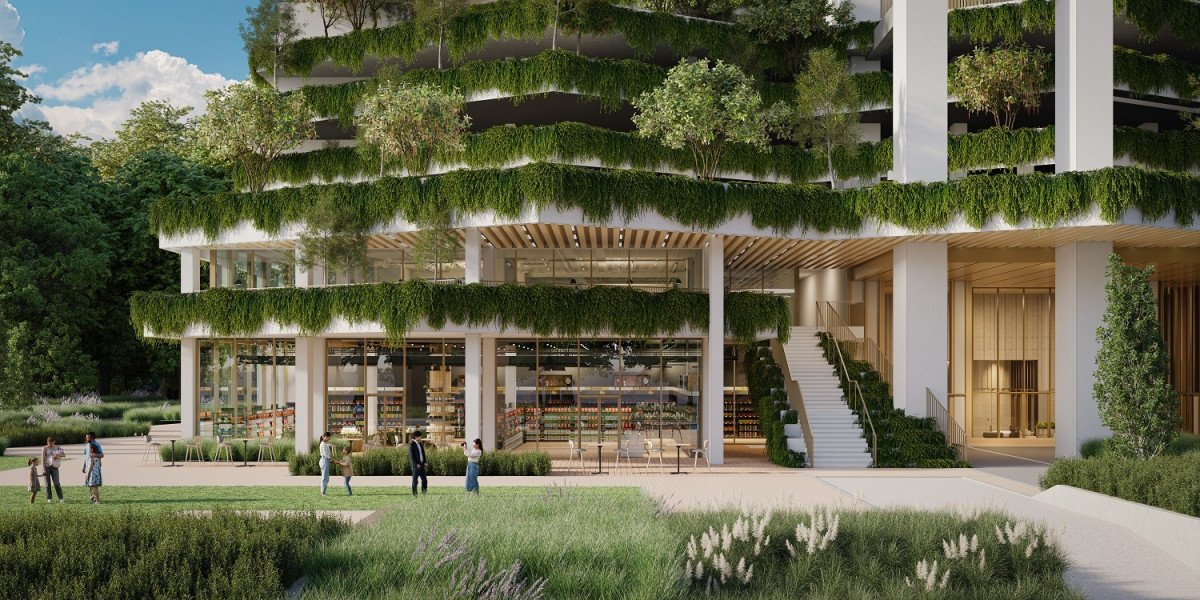 "The public landscape at NOÖRA forms the collective heart that shelters the residents and visitors," he says. PIA is Thailand's leading design studio with over two decades of experience in the design and execution of resorts, residences, corporate offices and other projects in South East Asia.
Convenience to the fore
To top it all off, the retail portion, which will be owned and managed by ParkCity, will provide NOÖRA's residents with quick access to a curated retail experience with services such as co-working spaces, fitness studios, food & beverages, grocers, and daily essentials. For more, they can always take an easy walk to get to Desa ParkCity's other outstanding amenities.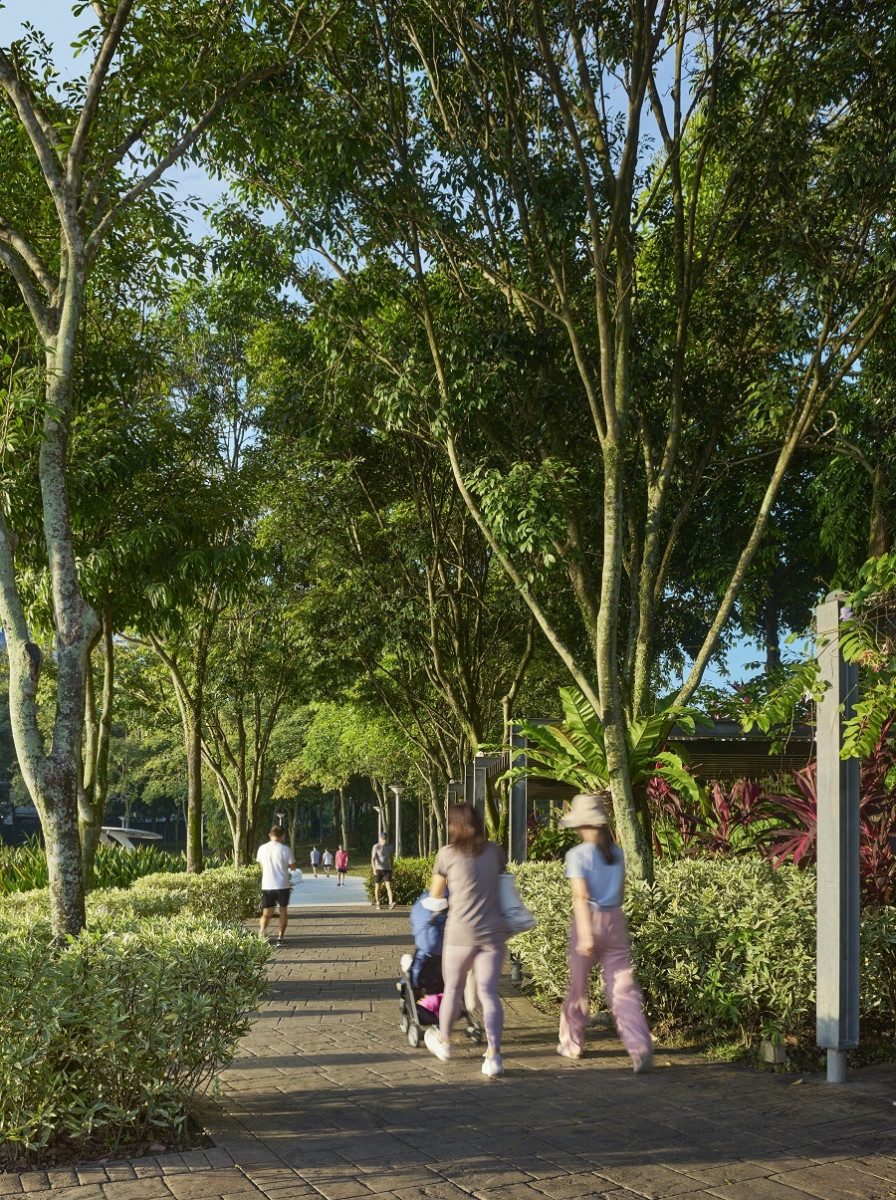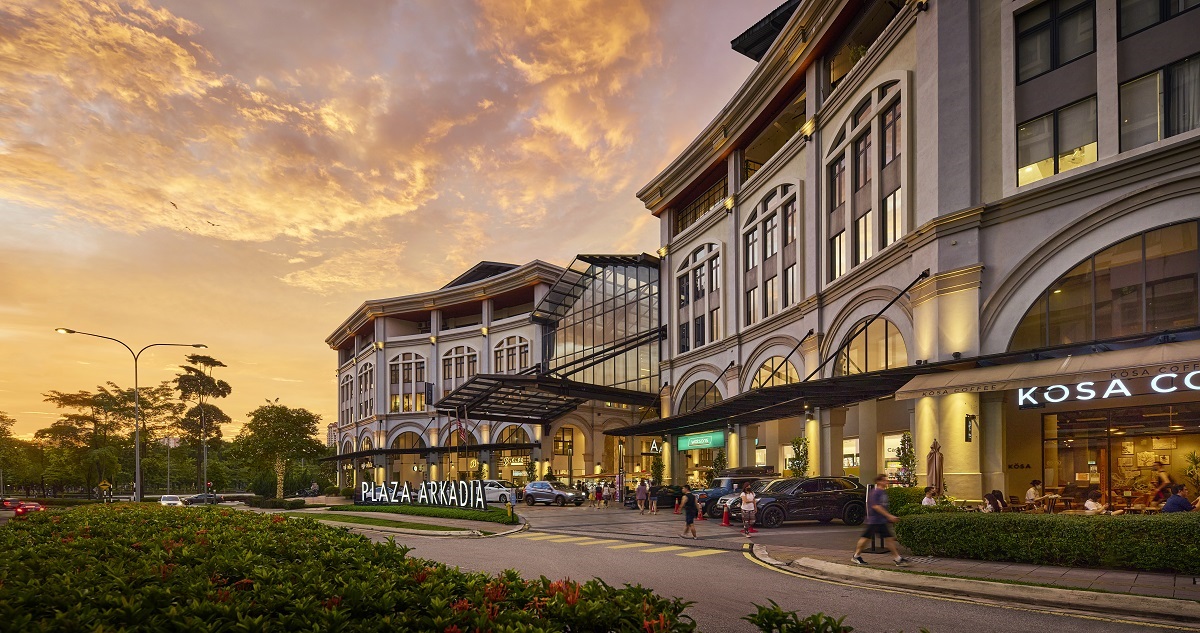 Few can match the township's stellar amenities and facilities that have contributed to its fame as the most liveable place in Malaysia. They include the scenic and pet-friendly Central Park, the vibrant Plaza Arkadia and The Waterfront @ ParkCity neighbourhood retail centres, the ParkCity Medical Centre and The International School @ ParkCity, as well as the residents-only The ParkCity Club and The SportsCentre.
Tree-lined streets flanked by landscaped pedestrian paths coupled with good security make the 473-acre township pleasantly walkable with all amenities easily reached on foot. A resident even calls living here "a dream". This self-contained township has collected a string of awards for excellence in sustainable communal urban living including at the recent The Edge Malaysia Best Managed & Sustainable Property Awards 2022, where it received the Editor's Choice Award as Malaysia's Exemplary Sustainable Township and won Gold in the Landscape Planning category of The Edge-ILAM Malaysia's Sustainable Landscape Awards.
ParkCity Group CEO Datuk Joseph Lau has often asserted that guided by the township's New Urbanism master plan and the five core pillars of Family, Neighbourhood, Convenience, Community and Connectivity, ParkCity has created a sustainable and wholesome community where people of all ages and walks of life can thrive in a safe, secure and holistic environment.
It is a community with a heart and soul. Furthermore, the forward-looking developer often comes up with innovative products that leave homebuyers and property investors clamouring for more. Desa ParkCity's properties have seen strong capital appreciation despite the overall weak sentiments in the property market in recent times as seen in the sub-sale prices of some high-rise homes in the township, which have not stopped climbing even during the Covid-19 pandemic.
The pandemic definitely failed to deter buyers at the launch of Park Place residences, designed with the "Fourth Place" concept, in September 2020 which saw sales of over 86% over the launch weekend (sales have reached 92% to date).
Park Place's success was due to the township's pull factors, including the extensive amenities as well as the developer's foresight in offering facilities, amenities and sustainability features in the project that have met the needs of pandemic and post-pandemic living even then.
With NOÖRA, ParkCity has refined all these elements and lifted sustainable communal living up another notch with the added convenience of the retail portion.
Welcome to NOÖRA, where living is made simple.
Don't miss the launch! Register your interest now at www.noora.com.my
Interested in this project?
Drop your details if you'd like a sales consultant to contact you.
In this Series
Learn how banks are transforming

Video: Innovation at work

Video: The new digital bank

Video: The new digital bank

Video: The new digital bank
Video: Innovation at work