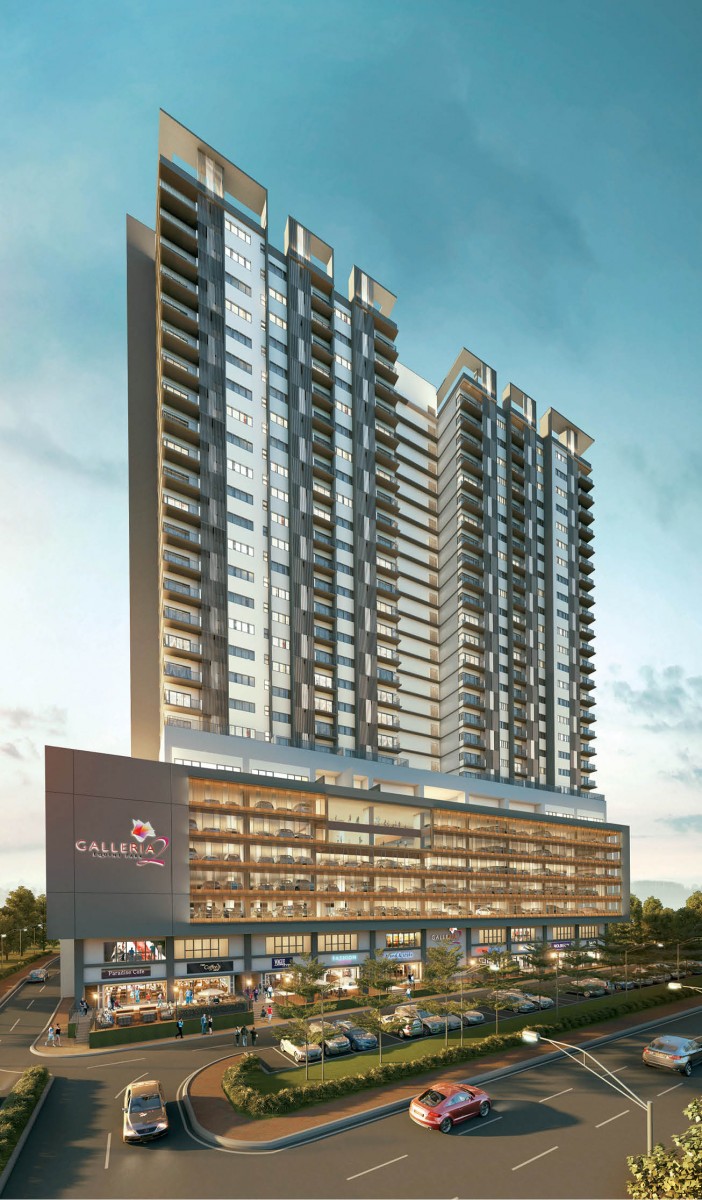 GLOBAL Oriental Bhd is wrapping up the year with a soft launch of the second phase of its Galleria mid-range serviced apartment, in Equine Park, Seri Kembangan, on Dec 3.
Following the success of the first phase Galleria 1, project director C P Tan is confident the sequel, Galleria 2, will be well received too.
"The good location, accessibility, affordable pricing and amenities nearby are some of the things that attract buyers," Tan tells City & Country.
Galleria 2, with a gross development value of RM167 million, comprises a 28-storey tower offering 240 units and nine 2-storey shopoffices.
Unlike Galleria 1, which has studio and two-bedroom layouts, Galleria 2 will only offer 3-bedroom units, with built-ups of 890 to 1,190 sq ft. Selling prices start from RM415,000, or RM438 psf, and the short-term rental yield is expected to be 5% per annum.
"The selling prices for Phase 1 were higher because the units were partially furnished. We want to make Phase 2 more affordable so prices are lower but the units are not furnished," Tan says.
The development sits on four acres of hilly leasehold land. Phase 2 is expected to be completed in mid-2020, and Phase 1 by next month, with the handover of keys in March. Earlier this month, a two-bedroom unit in Galleria 1 was presented to mixed doubles badminton player Chan Peng Soon as a reward for winning an Olymic silver medal.
Global Oriental does not plan to sell the nine shopoffices for now, and plans to lease them.
"We have no specific tenants in mind as yet but it will mainly be convenience shops," says Tan. With an average built-up of 2,800 sq ft each, the net lettable area for the shopoffices total 25,200 sq ft.
Galleria is connected to the South Klang Valley Expressway (SKVE) and The Maju Expressway (MEX), 20 minutes from the Kuala Lumpur city centre and 15 to 20 minutes from Putrajaya.
The development is located near amenities such as shopping malls, universities, schools, banks and shops.
"In fact, there is a McDonald's just a stone's throw away," says Mohd Iskandar Omar, assistant general manager of Taman Equine (M) Sdn Bhd, a wholly owned subsidiary of Global Oriental.
Apart from that, the upcoming Mass Rapid Transit (MRT) station is within walking distance, less than 500m away. The Sungai Buloh-Serdang-Putrajaya MRT line is set to be completed in 2021.
Tan foresees purchasers of Galleria 2 to be mainly owner-occupiers.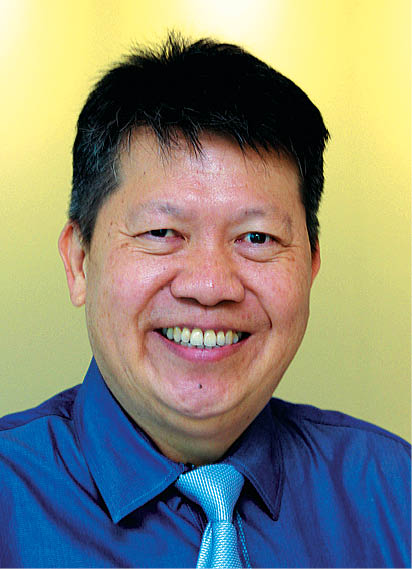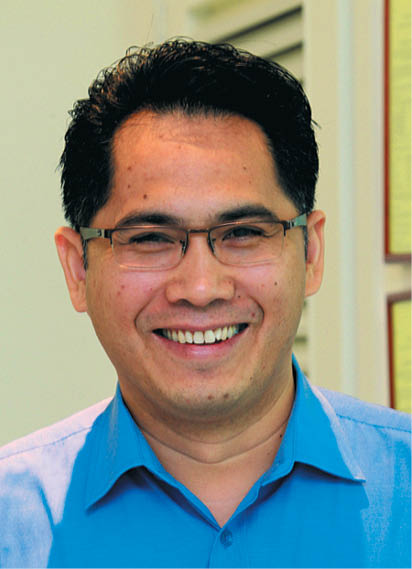 "The target group for Phase 2 is slightly different from the first phase. As the units are bigger, we are targeting small to mid-sized families," he explains.
"Phase 1, comprising mainly smaller units, is targeted at young people and smaller families. The 1,190 sq ft units in Phase 2 — the biggest — include a study area. We provided a dedicated space for that so it is ideal for families with young children," says Iskandar.
Tan says that there will be investors who will be interested because the development is near many universities.
"Mainly, we are targeting owner-occupiers because the price we are offering, below RM500,000, is very attractive to young families. The development is in a good location and if you shop around, you will know it is difficult to get this kind of quality apartment for such a low price. Despite the market conditions, we are very confident it will do well," Tan says.
Metro Homes Sdn Bhd director See Kok Loong concurs, saying the demand for serviced apartments comes mainly from young families and singles. Nearby amenities and accessibility are also pull factors.
Market outlook
The market has been slow for quite some time. Tan says it is not rosy now, "partly due to the banks tightening their loan requirements. Bank rejections are getting quite high now, so we hope that by pricing our products in a very competitive way, it will be easier for banks to give out loans."
Global Oriental has been very cautious with its property launches and pricing in view of the market sentiment.
"After doing some surveys, we are of the opinion that there will still be demand for properties priced under RM500,000. Going forward, we believe this will go on for some time so we are exploring those markets," Tan says.
LaurelCap Sdn Bhd director Stanley Toh says the average price for a serviced apartment in Seri Kembangan is RM450 to RM550 psf. As such, Galleria's pricing is attractive.
"The price tag of RM438 psf is very affordable. The only concern is that the financial institutions are still holding on to their strict lending policies and that will have an impact on sales moving forward," Toh says.
See and Toh say Galleria 1 has done well, mainly due to the good location. But moving forward, they foresee slow pick-up for Galleria 2 because of the lacklustre market and tight loan approval.
Concept and facilities
The concept of the development is simple. Iskandar says it is a modern integrated development, so the priority is meeting the demands of a contemporary and modern lifestyle.
"It is designed to be simple, efficient and practical. Since it is located on top of a hill and the view is stunning, we put in a lot of glass," Tan explains.
He says the market is a bit soft but is confident the value will continue to rise as the development is meant for long-term investment, and looking at the location, accessibility and nearby facilities.
Iskandar expects the value to rise by 5% to 7% based on the high-rise buildings they have and the surrounding areas.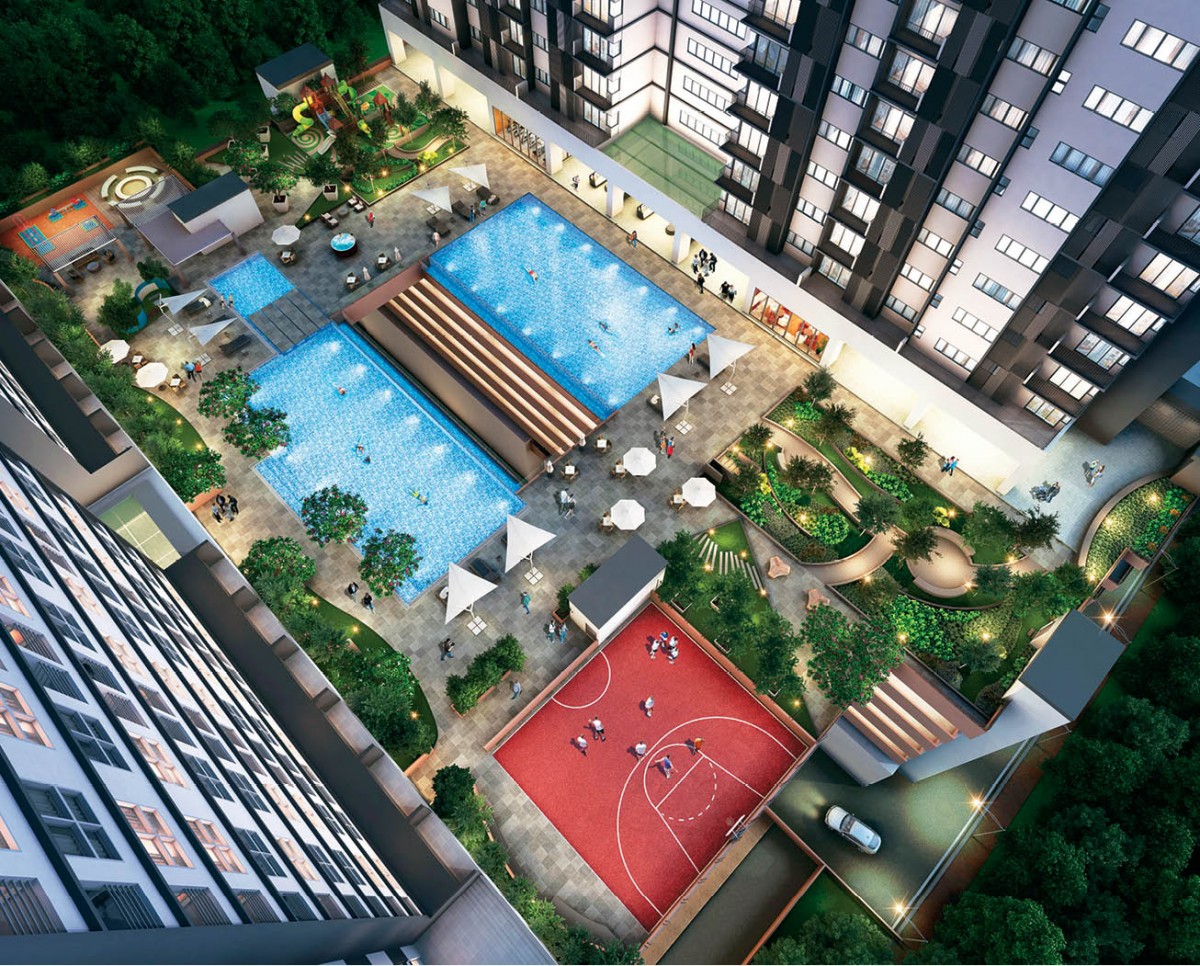 Facilities at Galleria include swimming pools, a Jacuzzi, barbecue area, playgrounds, community hall, surau, gymnasium and basketball half-court.
"We also made sure that every unit comes with two parking spaces," says Tan.
He adds that as Galleria is built on top of a hill, it is rather hard to miss and hopes that it will become a landmark. "We intend to do something that people will see and say, that is a very good product by Global Oriental."
Future launches
Global Oriental is planning a few launches next year. A joint venture project in Lumut, Perak, is tentatively set to be launched in April or May. The development will most likely consist of double-storey terraced houses.
In Sungai Long, Kajang, Selangor, the developer is planning to build terraced houses and semidees on a 60-acre parcel.
In Equine Park, the launch of Villa Heights Phase 2, comprising 46 semidees and one bungalow, will depend on the market situation. It will go ahead if the market picks up.
The company is also planning an apartment building with 120 units under the Rumah SelangorKu scheme in Equine Park and is in the process of submitting the building plans.
Another joint venture project, Pavilion Embassy in Jalan Ampang, is in the planning stages.
Tan says Global Oriental will continue to keep a lookout for choice land banks.
"We are not limiting ourselves to any place. As and where we can get opportunities ... we will go there," he says.
This article first appeared in City & Country, a pullout of The Edge Malaysia Weekly, on Dec 5, 2016. Subscribe here for your personal copy.