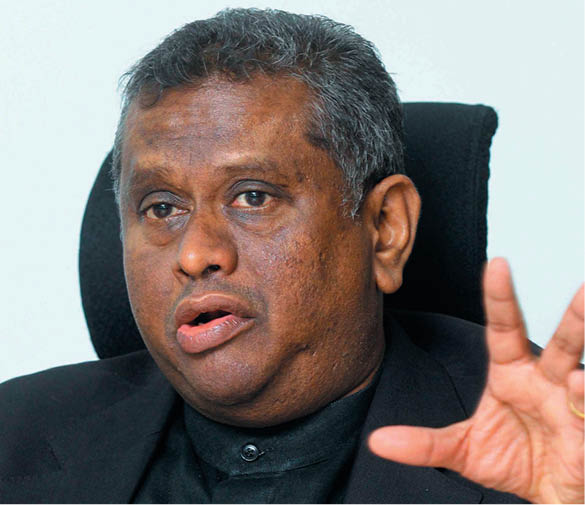 STRATA living is never easy as no one was ever given training as to how to live in strata properties and common sense is not so common when individuals have different values, so says Chur Associates founder and managing partner Chris Tan.
He tells TheEdgeProperty.com that the usual problems experienced in strata living are the collection and utilisation of service charges as well as the sinking fund, jurisdiction of power and enforcement by the Management Corporation or Joint Management Body.
"Residents, owners and the management need to be educated on both the basis and fundamentals of strata living to address these issues," he said.
Tan will be speaking about this and more during his session entitled "Common myths about communal living: what's legal and what's not!" at the upcoming TheEdgeProperty.com Symposium on Property Management 2017 that is themed "Is your investment a time bomb?". The symposium will be held on April 8 at One World Hotel, Petaling Jaya.
The event is presented by TheEdgeProperty.com, with partners Nippon Paint Malaysia and Panasonic Malaysia. It is supported by The Edge Malaysia while the supporting sponsor is Gamuda Land.
Tan says his session will be about the need for mindset changes to replace the "my home is my kingdom" attitude, to allow for more regulated community living in strata residences.
"How would common engagement in the collective management of a building be useful? What is the impact of acting on hearsays? According to who? When you know better, you can do better," he adds.
On property owners who refuse to pay maintenance fees because they are not satisfied with the maintenance, he says: "You don't stop paying your employees if they fail to perform. You issue [a] warning and then sack them when necessary. Not paying service charges is just like shooting yourself in the foot. The building needs to be managed and serviced to maintain its efficiency or at least its functionality."
Also scheduled to speak at the symposium is Malaysian Institute of Professional Property Managers (MIPPM) president Sarkunan Subramaniam who will share about the importance of having a good property manager and how this will help reduce the homeowners' burden in managing their properties.
"I will also highlight the problems faced by the [strata living] industry should a bad property manager be appointed," he added.
According to Sarkunan, there is a common misconception that property managers are proficient in all matters.
"Matters such as legal, structural, mechanical, electrical, tax and insurance are not supposed to be advised by property managers. However, good property managers should have the knowledge of local legislation pertaining to property management and be aware of the scope that falls under their purview.
"Many a time, a property manager takes on more than what they should be doing and end up not being able to perform because some matters are beyond his or her purview," he said, adding that property owners should select property managers based on their experience in managing similar properties and the commitment they can provide.
The symposium will also feature Architect Centre accredited building inspector and trainer Anthony Lee Tee, DN Homeowners Bhd chairman Andy Khoo, Building Management Association Malaysia (BMAM) president Tan Sri Eddy Chen, Singapore Association of Property and Facility Managers president Dr Lim Lan Yuan as well as TheEdgeProperty.com managing director and editor-in-chief Au Foong Yee, who will be moderating a panel discussion.
This story first appeared in TheEdgeProperty.com pullout on March 24, 2017. Download TheEdgeProperty.com pullout here for free.