The London Design Festival that was held on Sept 17 to 25 last year had attracted hundreds of interior decor and design companies to showcase their latest products and ideas.
Among the shows that I visited during the festival were Decorex, 100% Design and Luxury Made.
In Part 1, I highlighted some interesting ideas that had made an impression on me, including modern angular-shaped and accented creations; ethnic prints and handcrafted fabrics; and the resurgence of the art deco trend.
In this second part of my report, I am highlighting a few more trends and ideas which I hope could be a source of inspiration for you as much as they are for me. All it takes is a dash of your own creativity and these trends could easily be tailored for your own home.
Natural inclinations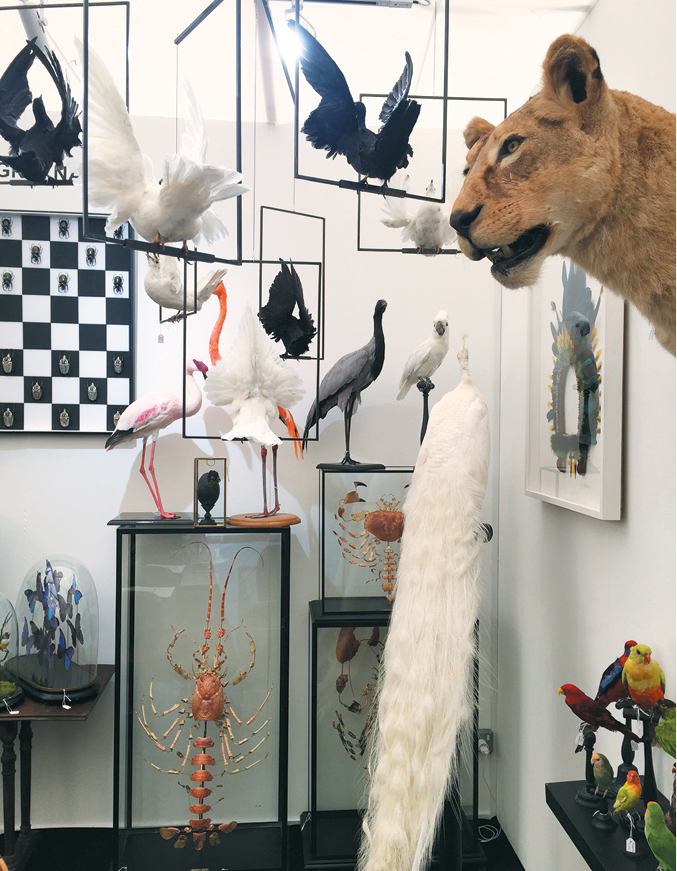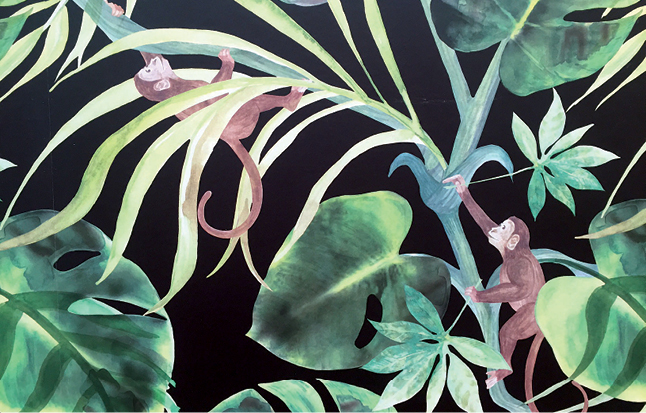 Mother nature has always proven to be a great source of inspiration for many in the design world. At Clarke & Clarke's booth at Decorex 2016, the entire wall featured one of its latest wallpaper print inspired by the flora and fauna of the tropics.
Meanwhile, Design Et Nature's collection of stuffed animals and birds also made a bizarre but stunning statement. Dead animals and birds that have been responsibly sourced from zoos, circuses and zoological gardens were used — all of which had died naturally I was assured. Design Et Nature is also supervised by the Washington Convention on international trade in endangered species of fauna and flora.
Also making an impression was the collection of fabrics showcased at Inchyra Designs from Scotland focusing mainly on linens and wools for interiors.
Light fantastic
Lights can provide all sorts of moods to a space including a sense of enchantment. At the booths featuring light creations at London Design Festival this time, among those that stood out included handblown glass lights at Bolle Giopato & Coombes (featuring an Anglo-Italian team of designers) which were all divine to say the least. The "Bolle" light centrepiece seemed to almost float like a cluster of giant soap bubbles in the air. I simply loved them! Meanwhile, Veronese of Paris's table lamp has a sculpture-like quality about it.
Over at Marchetti of Italy, the pendant lights that were on show exuded glamour and high style while Curiousa & Curiousa's pieces had that 40s vibe about them featuring quirkiness with huge doses of colour, textures and charming forms.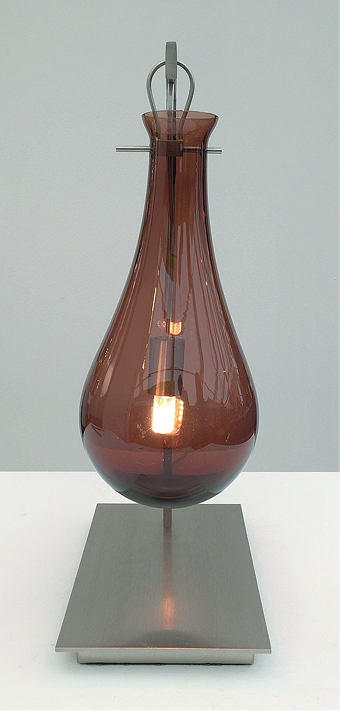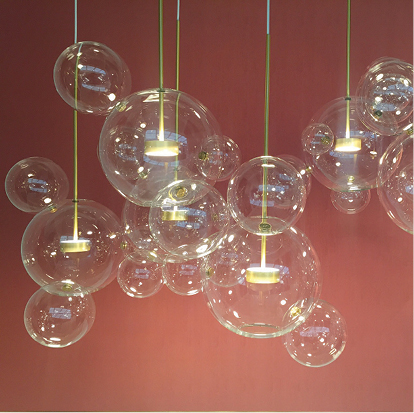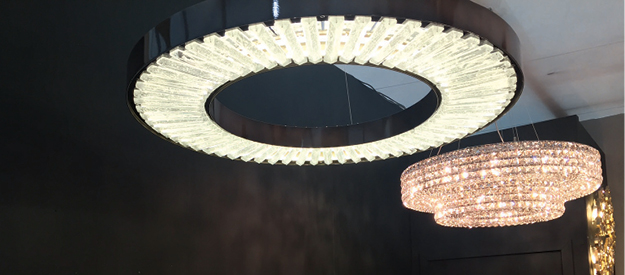 Bespoke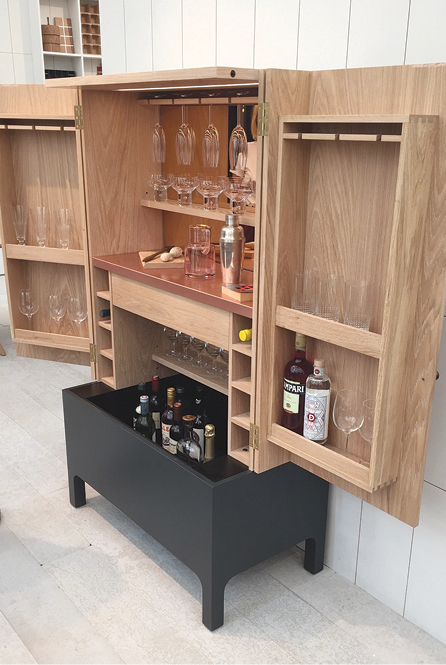 Always in trend, particularly among the high-end luxury segment, is the bespoke service of fashioning furniture pieces that are one-of-a-kind and custom-made for the select few.
Established in rural Scotland in 2009 by a husband and wife team of Callum Robinson and Marisa Gianasi, Method Studio's pieces are finely handcrafted to reflect that love of wood and their dedication to crafting truly special furniture pieces.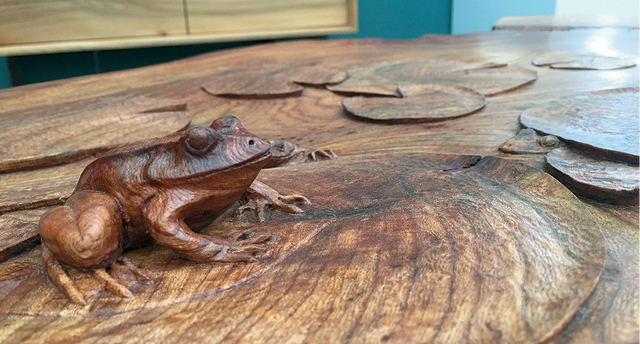 Also present at Decorex was Pinch, another one of my favourite furniture makers in the UK. While some of their designs look back to the past for inspiration, their creations seem firmly rooted in the present for style and functionality.
Katharina Eisenkoeck's quirky creations are sure winners for style and wit. For instance, mounted on pieces of natural stone are these mirrors that seem more like works of art!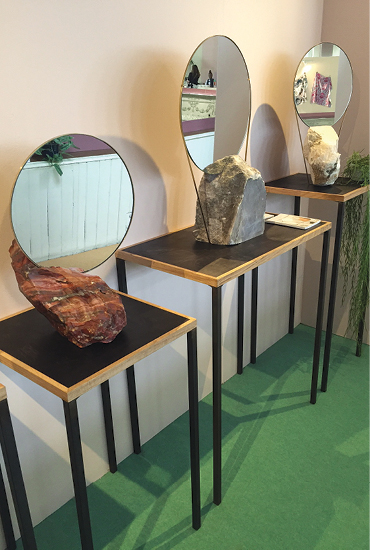 Marbled out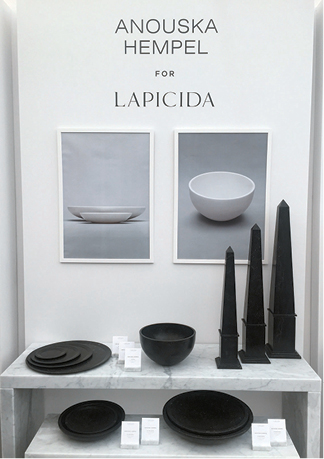 Stone specialist Lapicida showcased many wonderful accessories in marble, designed by Anouska Hempel and Lara Bohinc. The obelisks, bowls, plates, candle holders and console tables were particularly charming.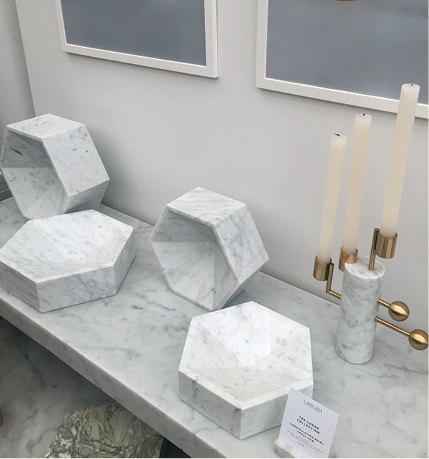 At 100% Design, I spotted this entre bathroom suite carved out of marble to be particularly on trend. Also making an impact on visitors was Antolini of Italy's very impressive booth showcasing beautifully designed and handmade marble products.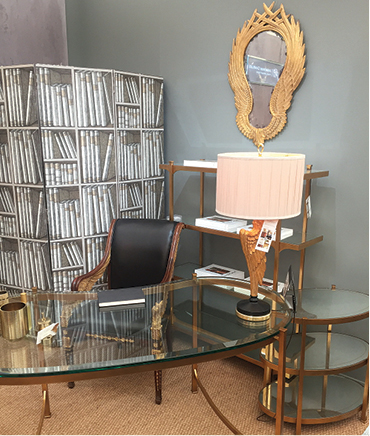 Heavy metals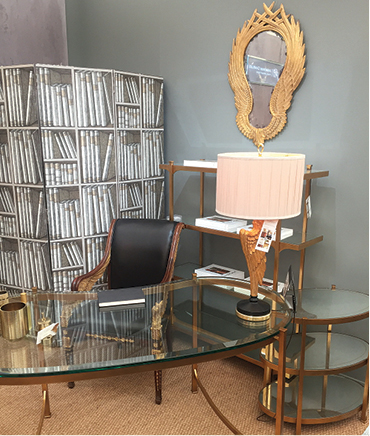 This past few seasons, many designers have taken their creations to a metallic shine such as the delightful copper hued hand blown glass chandelier that took centre stage at Flora McDonald's booth and the glowing finishes of the pieces displayed at the Jonathan Charles booth. The designers at this furniture reproduction specialist are often inspired by the pieces of furniture discovered from antique shops and flea markets around the world and they have created contemporary translations of these vintage treasures, many beautifully gilded or come in gold, copper or bronze finishes.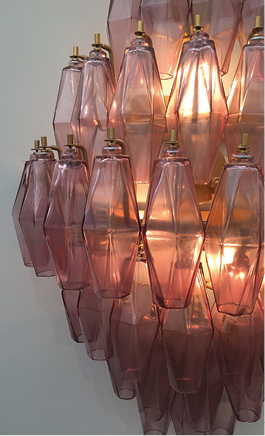 Another stunning piece was a champagne table made in brass cantilevered on a Carrara marble base showcased at Tent London, created by Australian designer Glen Baghurst in collaboration with Swedish firm AB M&E Ohlssons Klockgjuteri.
Raymond Lee is an interior designer and founder of Xceptional Interiors. He can be contacted at Email: [email protected] or check outwww.xceptional-interiors.com
This story first appeared in TheEdgeProperty.com pullout on April 28, 2017. Download TheEdgeProperty.com pullout here for free.