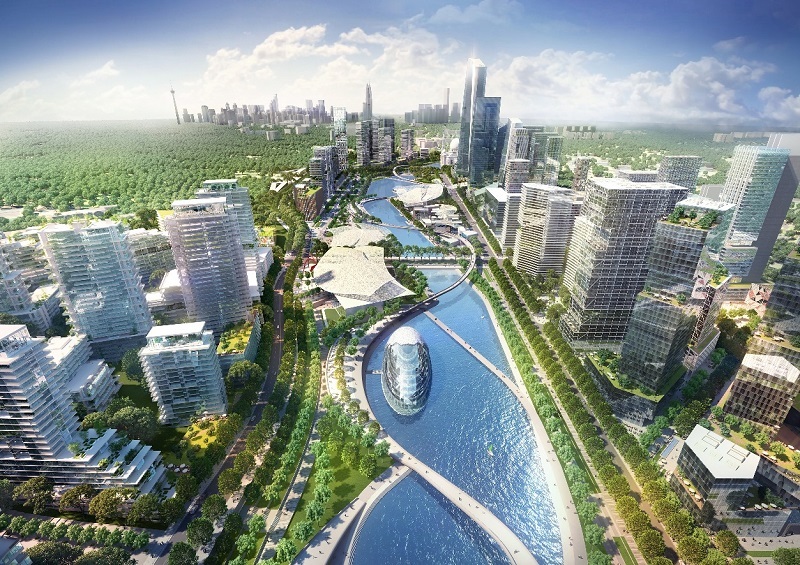 KUALA LUMPUR (MAY 5): IWH CREC Sdn Bhd (ICSB) has refuted the claims made by TRX City Sdn Bhd that it had failed to meet the payment conditions precedent under the share sale agreement (SSA) between the two parties regarding the sale of 60% of the issued and paid-up capital of Bandar Malaysia Sdn Bhd.
ICSB, which is a joint venture between Iskandar Waterfront Holdings Sdn Bhd and China Railway Engineering Corps (M) Sdn Bhd appointed company, stated in a media release today that it has fulfilled all the required payment obligations under the SSA.
On May 3, TRX City had announced that the SSA had lapsed due to ICSB's failure to meet the payment conditions.
"ICSB has sufficient financial resources and capabilities to ensure the smooth and successful execution and implementation of the development of Bandar Malaysia," stressed ICSB.
"After a detailed and thorough review of ICSB's and TRX's respective obligations under the SSA including the agreed process/milestones with regard to fulfilment thereof, and relevant records, ICSB is of the view that TRX's allegation that the SSA has lapsed runs contrary to the conduct of the parties in progressing the SSA towards its completion in accordance with the spirit of the SSA thereof," said ICSB.
It added that TRX City was aware that ICSB has complied with the conditions precedent and accordingly the SSA has become unconditional.
ICSB has officially requested TRX City for completion of the SSA as ICSB has fulfilled all the required payment obligations under the SSA on its part to date.
ICSB has also written to TRX City to express that TRX's "unilateral declaration that the SSA has lapsed is unacceptable and that it reserves all its rights in this matter".
In announcing the lapse of the SSA, TRX City had said the full ownership of Bandar Malaysia is being preserved by the Mnistry of Finance and it will immediatley be inviting expressions of interest for the role of master developer of Bandar Malaysia.
Bandar Malaysia, to be developed on the former Sungai Besi airbase site, is poised to be a catalyst for economic growth and national development. Among others, it will feature Kuala Lumpur Internet City, the hub for the new Digital Free Trade Zone. It will also be Malaysia's transport nucleus, connecting the Kuala Lumpur-Singapore high-speed rail, MRT lines, KTM Komuter, Express Rail Link and 12 highways.