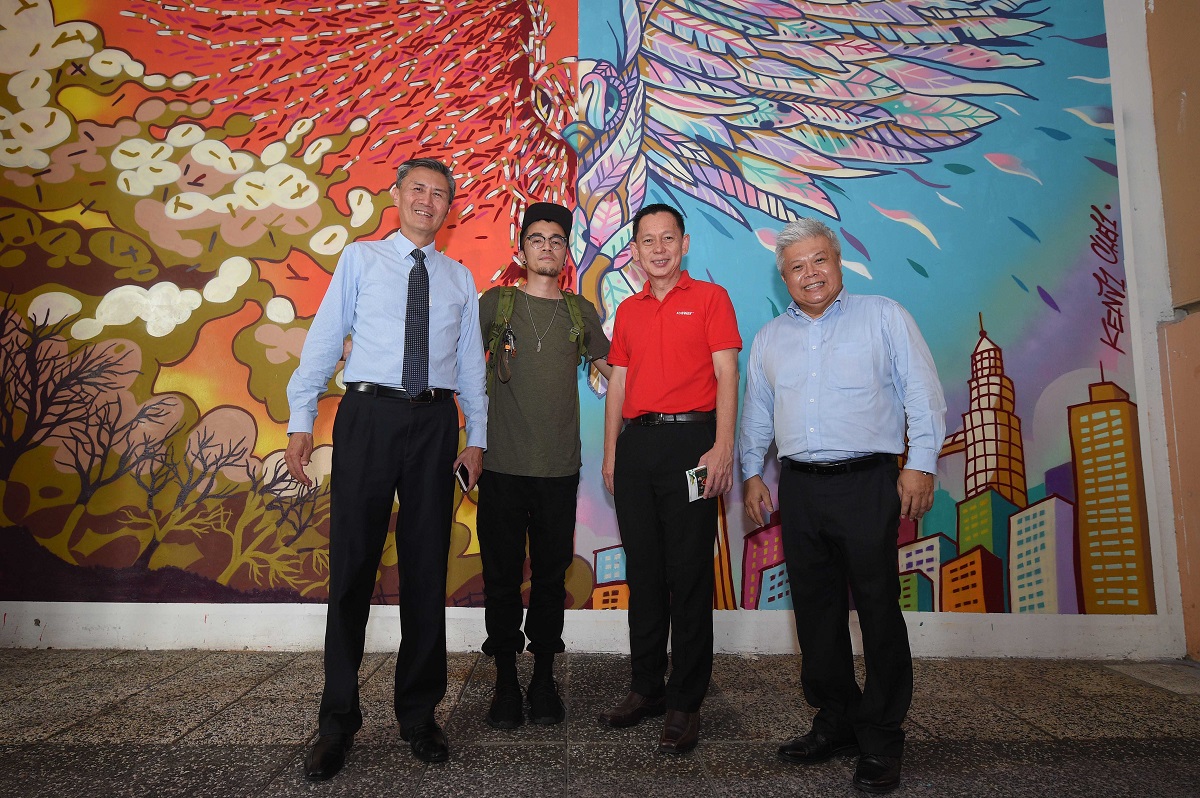 PETALING JAYA (May 12): Sunway Real Estate Investment Trust (Sunway REIT) has embarked on a sustainability campaign, "Clean Air – A Smoke Free Environment Project", at Sunway REIT's flagship asset, Sunway Pyramid Shopping Mall.
The campaign, running from May 8, 2017 till June 30 next year, is part of the REIT's quest to make Sunway City the first sustainable and smoke-free city in Malaysia by 2018.
During the campaign, members of the public are encouraged to sign up for the fully sponsored Sunway REIT Smoking Cessation Programme, which is supported by Sunway Medical Centre and Johnson and Johnson.
Participants will receive free active behavioural counselling by Sunway Medical Centre's professionals who are committed to bring participants through their smoking cessation journey. The pilot run of the project is open to 250 participants.
"We would like to encourage the public to come join us on this journey to make Sunway City Malaysia the first sustainable and smoke-free city by 2018 where all Sunway-owned premises within the township will be declared smoke-free," said Sunway REIT CEO Datuk Jeffrey Ng Tiong Lip in a statement.
As part of the effort, three local artists who are internationally recognised for their murals and installations – Kenji Chai, Caryn Koh and Louise Low – have come together to support the campaign and create public awareness on smoking hazards.
Each of them had put their imagination to work and created wall murals that uniquely expressed their hopes and wishes for cleaner air on three exterior walls around Sunway Pyramid.
In 2013, Sunway Group's founder and chairman, Tan Sri Dr Jeffrey Cheah, roadmapped a five-year plan to culminate in 2018, where all Sunway-owned premises would be 100% smoke-free. Over the years, in the first and second phases of the roadmap, the Sunway Group has partnered various government agencies including the Ministry of Health and My Sihat as well as the World Health Organisation towards realising this vision.
To date, six premises within Sunway City – Monash University, Sunway University, Sunway Medical Centre, Sunway Resort Hotel and Spa, Sunway Pyramid Hotel, and Sunway Pyramid Shopping Mall – have been gazetted as smoke-free zones. Sunway City is currently in the middle of gazetting the Menara Sunway and Sunway Pinnacle to be smoke-free as well.