OSK to preview Melbourne Square in Malaysia early June
OSK to preview Melbourne Square in Malaysia early June
OSK to preview Melbourne Square in Malaysia early June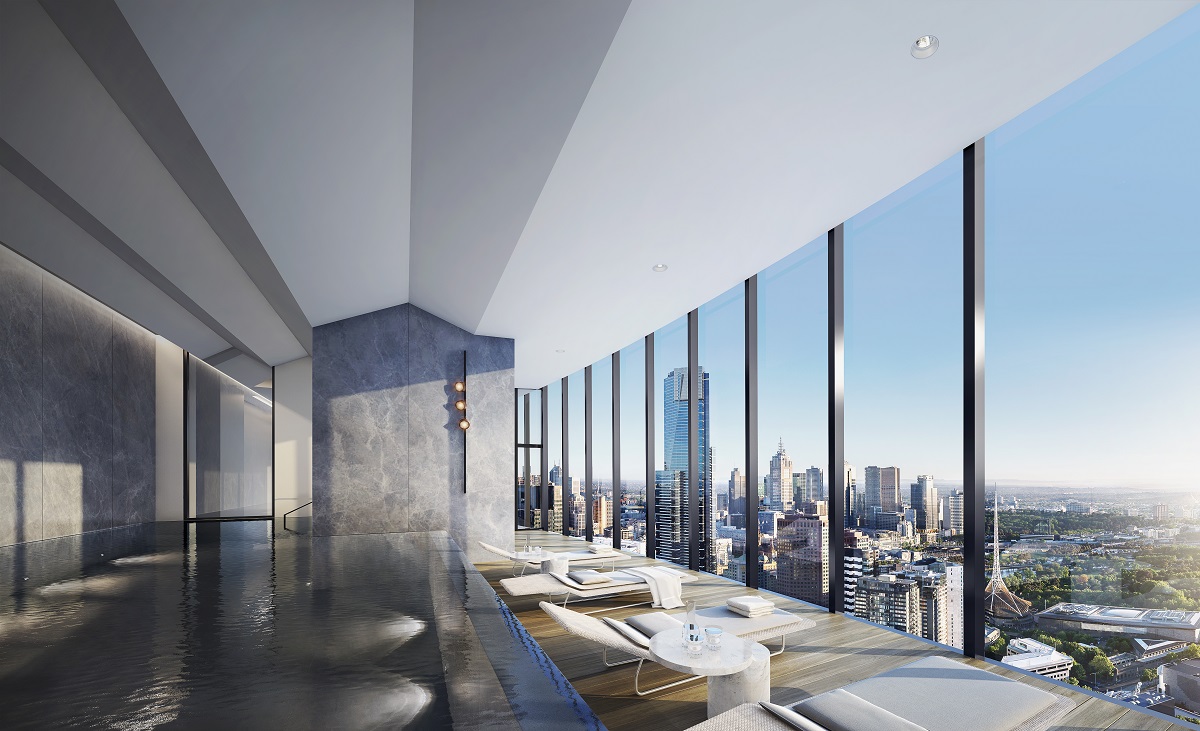 MELBOURNE (May 17): OSK Property Holdings Bhd plans to have the Malaysian preview of its first project in Melbourne, Australia by early June.
The first phase of Melbourne Square consists of two residential towers with a retail podium and a public park of about an acre. The first tower — East Tower — has already been soft-launched in private previews in China and Australia since early last month. The preview in Malaysia slated for June 3 and 4 at Grand Hyatt Kuala Lumpur will see the second tower — West Tower — open for sales.
"We are targeting mostly international buyers at the moment. The project has been well received, as about 60% of 566 units in East Tower have been taken up," said Yarra Park City Pty Ltd (a member of OSK Holdings Bhd) project manager Ding Say Aun during a media visit to OSK Property's office in Melbourne on Monday.
East Tower offers 69 floors including three floors of retail. The eight floor and 54th floor will be the facilities floors. Its 566 apartment and penthouse units have built-ups ranging from 49.4 sq m to 316.8 sq m (531 sq ft to 3,409 sq ft). Prices range from A$401,200 to A$5.8 million (RM1.29 million to RM18.64 million), or an average of A$11,000 per sq m.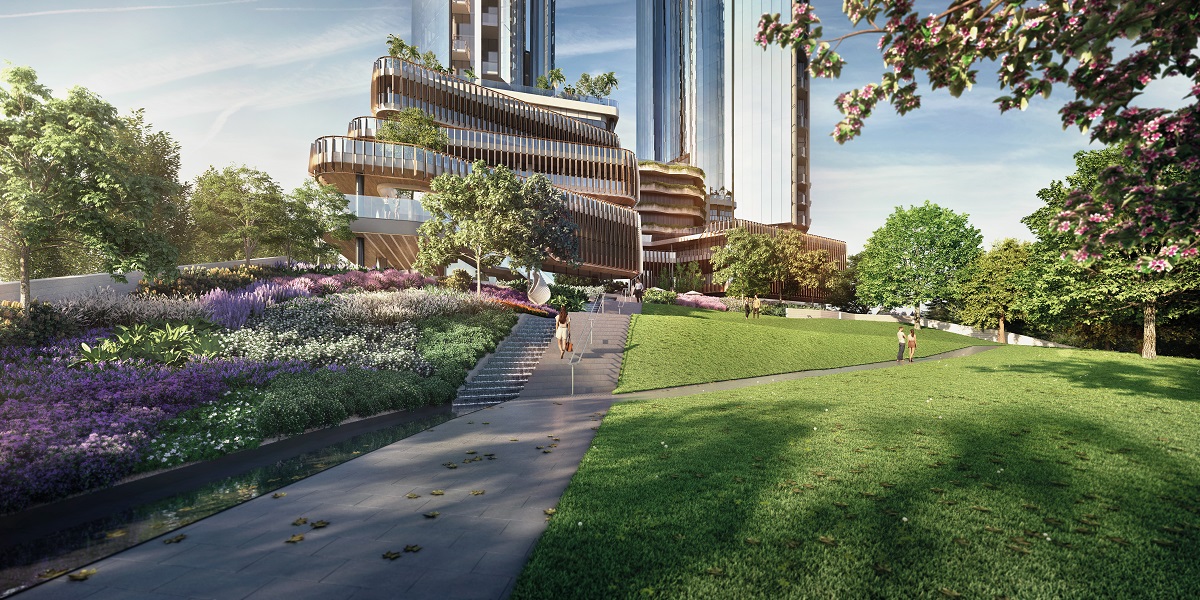 Ding said there will be an early-bird discount for those who book their units early at the Malaysian preview of West Tower, which features 386 apartment and penthouse units as well as 91 podium apartment units. They have built-ups from 49.6 sq m to 262.2 sq m (531 sq ft to 2,821 sq ft).
Only units with three bedrooms and above will be allocated up to two carpark bays. Among the facilities for residents of Melbourne Square are a games room, sauna, yoga studio, gym, swimming pool, golf simulator, music room, cinema, lounge and private dining room. The annual maintenance fee for the apartment units will be from A$1,500 to A$4,000.
The five-acre freehold Melbourne Square lies at the junction of Power Street and Kavanagh Street. It is the largest mixed development in the greater CBD of Melbourne. The entire development has a gross development value of RM9 billion and consists of four residential blocks, one office tower and one hotel, to be developed over five phases in eight years.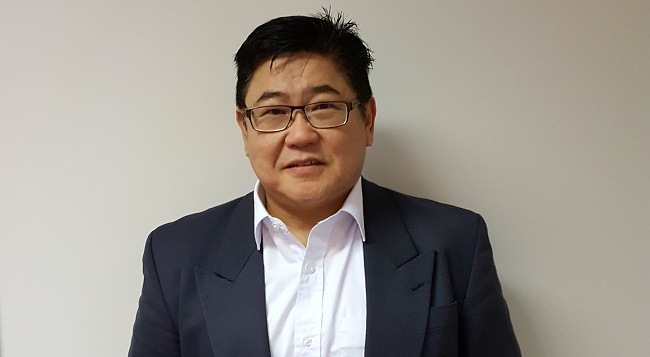 "The project has been approved for the building of six towers with a total gross floor area (GFA) of 380,000 sq m (4.8 million sq ft). We have the flexibility to adjust future launches, built-up and design according to market needs in the future. For example, if office space is not in demand in the future, we can always shift the GFA allocated to the office block to another component such as the hotel or residential," Ding explained.
He also revealed that the team is currently in discussions with several international hoteliers on the hotel component.
"Rather than a normal hotel, we are exploring offering serviced suites with minimum days of stay. This is not common in Melbourne where serviced suites can be rented by the day. By restricting the minimum stay period, it will help ensure occupancy," Ding said.
The developer will also introduce a public park for residents in the established Southbank precinct. "What's missing here is the green space. This is why we plan to have a park for Melbournians to enjoy," he said.
As for the retail component, the developer will keep the retail lots for now. "We will bring in a full-scale supermarket and childcare centre because there are none in the vicinity," offered Ding.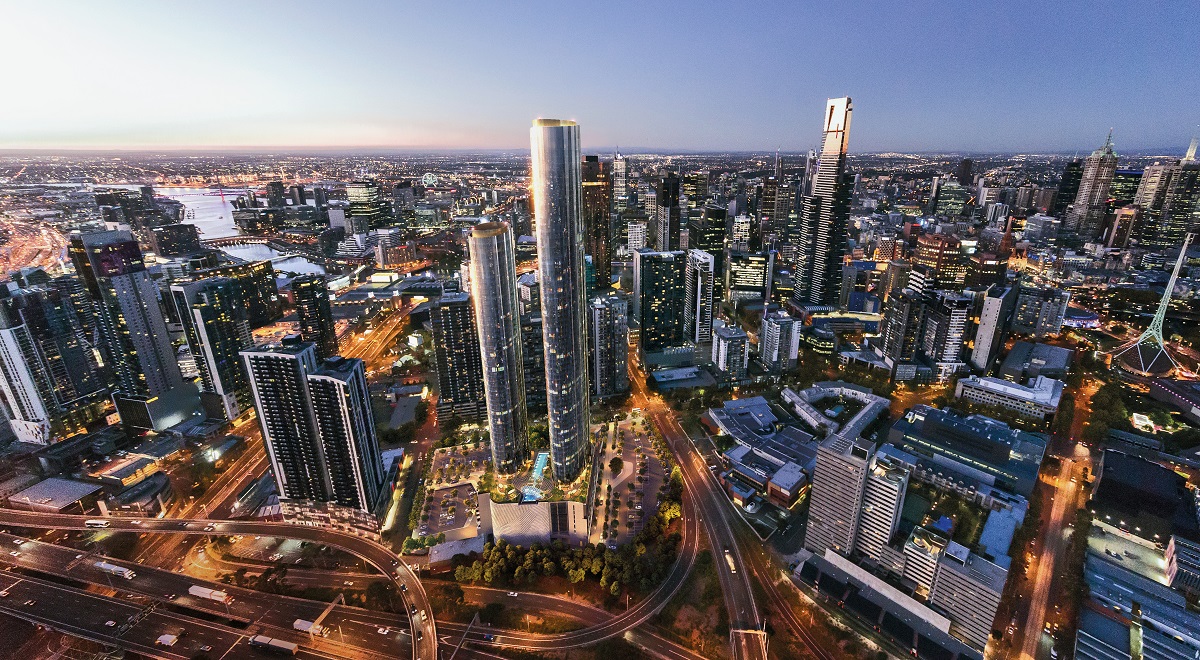 Mebourne Square is slated to be officially launched in Melbourne by early September, with construction expected to begin by the third quarter of this year.
OSK Property acquired the project site via Yarra Park City two and half years ago for A$145 million. Last month, Malaysia's Employees Provident Fund (EPF) announced that it is taking up a 49% stake in Yarra Park City for A$154 million.
Meanwhile, OSK Group deputy group managing director Ong Ju Xing said that as OSK Property's maiden foray into Australia, Melbourne Square showcases its commitment to build "high-quality liveable residential apartments, engaging public realms, and comprehensive retail and commercial developments that will enhance the value of the community".
"Apart from providing better living environments in Southbank, we are thrilled to partner with EPF on this transformative project, which will revitalise Southbank through the planned community infrastructure, making Melbourne Square the heart of a vibrant community," said Ong.
LOADING...
Get More From EdgeProp.my