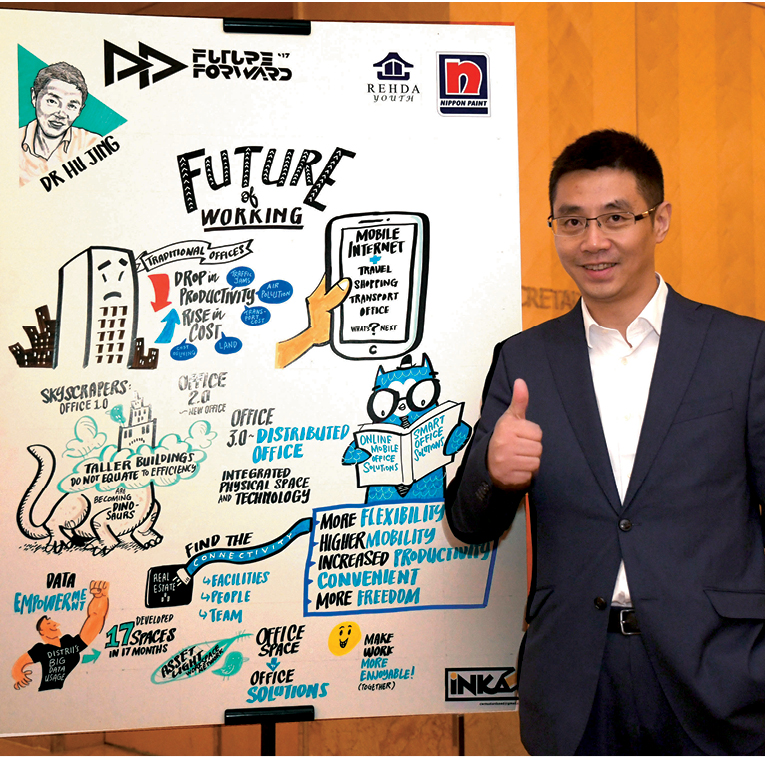 Move over, office buildings — connected co-working space is the new beau of office workers.
Working in the same, single workspace day in day out isn't all that productive nor does it raise efficiency, says Shanghai Distrii Technology Development Co Ltd (China) CEO and founder Dr Hu Jing.
By connecting facilities, people and the entire team via a single networking platform, one's office can be anywhere — which will eventually enhance efficiency and productivity as well as drive down business cost.
"Cities like Singapore, Kuala Lumpur and Manhattan are developed after industrial revolutions. The first industrial revolution brought us from agriculture to manufacturing. And then we became white-collar workers or executives, work in offices and live in cities. But working in offices and in cities has become a source of suffering for us too.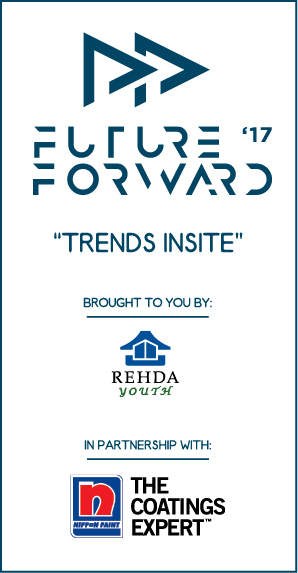 "With businesses concentrated in the city, traffic conditions have worsened, leading to greater air pollution. The cost of travelling has also increased, and all these have led to huge drops in productivity levels. These are the painful points for those working in the city," he said during his session titled "The future of work" at the Future Forward Forum 2017 on Sept 7.
The forum was organised by the youth division of the Real Estate and Housing Developer's Association Malaysia (Rehda), in partnership with Nippon Paint Malaysia. EdgeProp.my was the official media partner.
Hu noted that technological evolution has brought about many changes to modern lives including the way we travel, shop and work.
As the former executive vice-president of Chinese property developer Greenland Holding Group Co Ltd, Hu had built more than 10 skyscrapers around the world.
"Skyscrapers are the culmination of 1.0 workplace trends. Now I realise tall buildings do not necessarily lead to better efficiency. I think the skyscraper era is coming to an end," he said.
With online mobile office solutions and third-party smart office solutions, coupled with serviced offices and co-working spaces, a future workplace has been born.
"There are people who want to work from home to save time on travelling. More flexibility, mobility, productivity and convenience are brought [to us] by technological advancements. These are all part of a step to be smarter and happier," added Hu.
'We are like the Airbnb for offices'
According to Hu, future offices will no longer focus on traditional factors such as land cost and construction cost.
"Yes, property developers are usually not IT-trained. Nevertheless, we need to figure things out from a technology perspective in order to stay relevant. So what does it mean to have internet thinking? The first thing is to find the connectivity. The key word here is Internet of Things.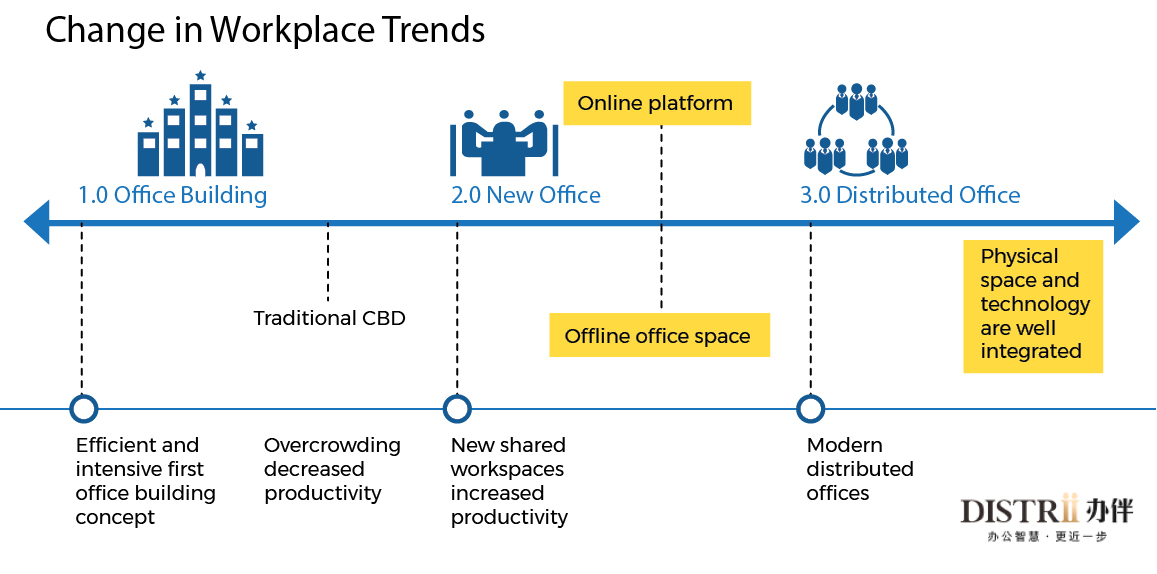 "It is not just about selling properties online — that's just the surface. Connecting real estate means making a city part of the internet, which is our ultimate goal. We need to convert our wealth or properties from offline to online in order to drive businesses and growth.
"So in terms of smart offices, we need to connect the facilities, people and team via the internet. Solution number one is to combine offices and locations online. As long as you confirm which office you're heading to, you can use your smartphone to unlock the office door, without the need of a physical key. This is the first step — to link all the hardware of an office via internet," he elaborated.
The second step, he said, is community engagement. Citing his own company Distrii as an example, he said the co-working space operator has over 1,000 members in its network that enables them to engage or network with each other via formal and informal activities shared on the co-working platform.
"The next step is to emphasise or enhance connection within your own organisation to increase efficiency. Our own IT team has developed a solution to help manage time, task and workforce distribution of each company. So, manual workflow management is now [moved] online. A company now can be based online or virtual," he explained.
Hu added that all the data mined via its co-working space platform will be able to form the base for big data usage and contribute to research on new working styles or methods.
"Big data can be used to help companies drive business growth, acquire talent and identify demand and supply, thereby helping them make informed decisions. All these cannot be done without the internet. You must combine internet technology with smart solutions — that is a must for businesses to move forward," he said.
In future, an organisation can choose to operate in different cities to save cost and increase efficiency without having to look for a physical office. As a worker, you can choose the nearest location as your workplace, which would make life much easier, Hu added.
As of August 2017, Distrii has 17 co-working spaces across China and more than 5,000 hot desks, and is hosting more than 300 companies. Dubbing itself as the Airbnb for offices, it allows members to opt for different work locations on different days.
The co-working space operator is looking to debut in Singapore in April 2018. Located within Republic Plaza Tower 1 in Raffles Place, Distrii's maiden overseas co-working space will take up seven storeys in the office tower, offering entertainment, F&B and recreational facilities to its members.
This story first appeared in EdgeProp.my pullout on Nov 3, 2017. Download EdgeProp.my pullout here for free.