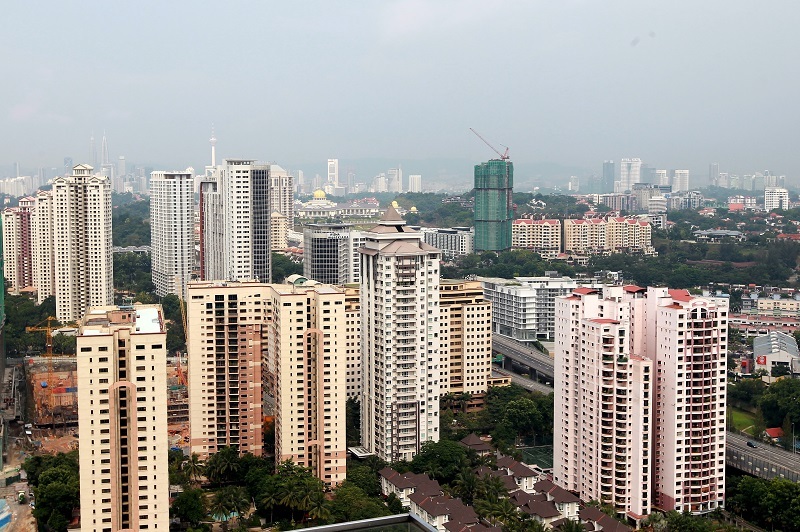 KUALA LUMPUR (Jan 11): Putrajaya's orders to indefinitely freeze approvals for four types of developments is an "excessive demonstration of government powers to suppress the free market", said the Institute for Democracy and Economic Affairs (IDEAS) in a statement.
"This raises several concerns where the government is directly interfering [with] the market and lacks the consideration of ramifications of adopting such a policy," it said.
The institute's senior fellow Dr Carmelo Ferlito said despite the inevitability of the property bubble bursting, the proposed solution "does not go in the right direction".
"The emerging of unsold properties is just the final symptom of a process. Government intervention at this stage would only impede the readjustment phase that is necessary for the property market to discover how to be consistent with the present economic system," he added.
He further explained that freezing approvals for luxury properties is not the right policy, due to the segment's unique nature.
"The peculiar nature of luxury products makes them less sensitive to cyclical fluctuations, and such a measure might generate panic among small investors, accelerating and aggravating the pace of the crisis."
"What it seems advisable, on the other side, is an information campaign, oriented to create awareness about the present property market conditions in particular among those people that got involved in the bubble without a proper financial knowledge," he said.
To recap, in November 2017, Finance Minister II Datuk Seri Johari Abdul Ghani confirmed that there would be a temporary freeze on offices, malls, and high-rise homes and luxury properties priced above RM1 million, until the excess supply is cleared.
This follows Bank Negara Malaysia (BNM) flagging a looming glut of these property types.
The central bank reported that as of the first quarter of 2017, total unsold residential properties stood at 130,690 units, the highest in a decade and about 83% of the total unsold units were in the above RM250,000 price category and 61% of them being high-rise apartments.
Meanwhile, BNM expects one in three offices will be vacant by 2021, while 140 new malls will enter the market across the Klang Valley, Penang and Johor.