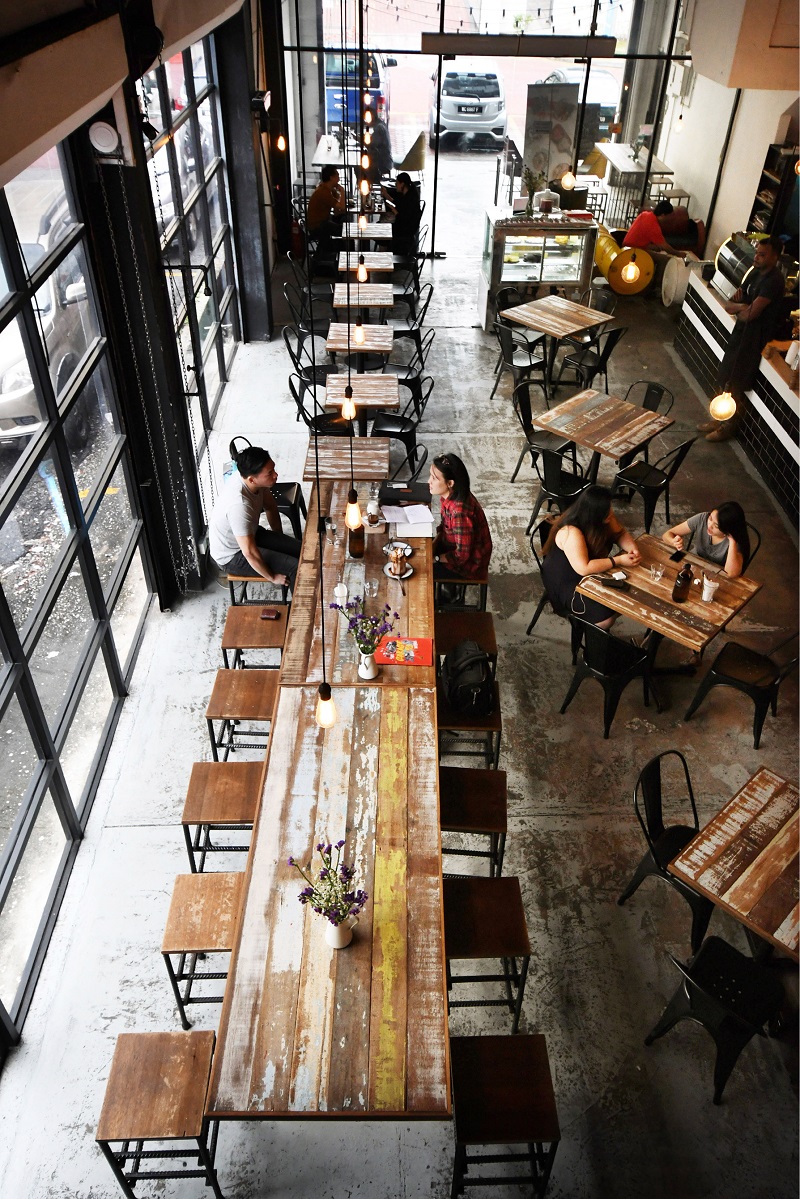 There's no such thing as "too much coffee" — at least not in Garage 51 by CoffeeSociété in Bandar Sunway, Selangor. Helmed by brothers Choong Kar Wai and Kar Heng, the cafe serves specialty coffees in, well, a garage.
Garage 51, which opened in 2014, has remained a fixture in Sunway's cafe scene, injecting some much-needed lifestyle elements into the industrial hub of the township.
Nestled in a semi-industrial zone filled with mechanical shops, Garage 51 immediately grabs attention with the mural painting on the exterior wall of the shop, giving the cafe a laid-back and industrial feel. With the high ceiling and large windows spanning the expansive space, the corner unit is extremely well-lit during the day.
The first thing that may catch your eyes is the loading container in the middle of the cafe, with seats above it! Kar Heng says he wanted to utilise the space above the container — which turned out to be the kitchen.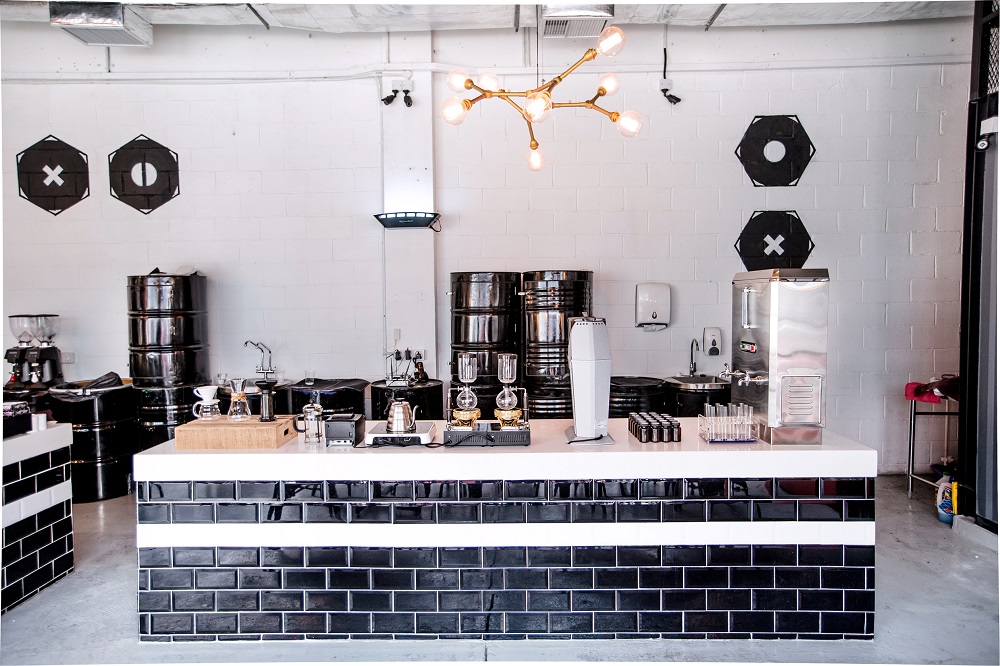 "We wanted to bring in a shipping container but the usual measurements couldn't fit the kitchen, so we had it custom-made. It was built on site because we can't bring it in through the entrance," explains Kar Wai.
Staying true to its garage theme, the Choong brothers upcycled oil barrels into chairs and cupboards, creating a one-of-a kind industrial setting.
Kar Heng shares that this is their second cafe business, the first one being CoffeeSociété in Publika, which opened in 2011. Having done his degree in Melbourne, Australia, it was Kar Heng's dream to bring the city's coffee culture back to Malaysia.
"For many [customers], it is only natural for us to replicate CoffeeSociété, but we would like something different and we already had this garage-themed place in mind.
"So one night while we were browsing this area, we came upon this vacant corner lot. We had the rental deal signed within 24 hours. 51 was the lot number of this unit. Thinking back, it was kind of crazy of us," says Kar Heng sheepishly.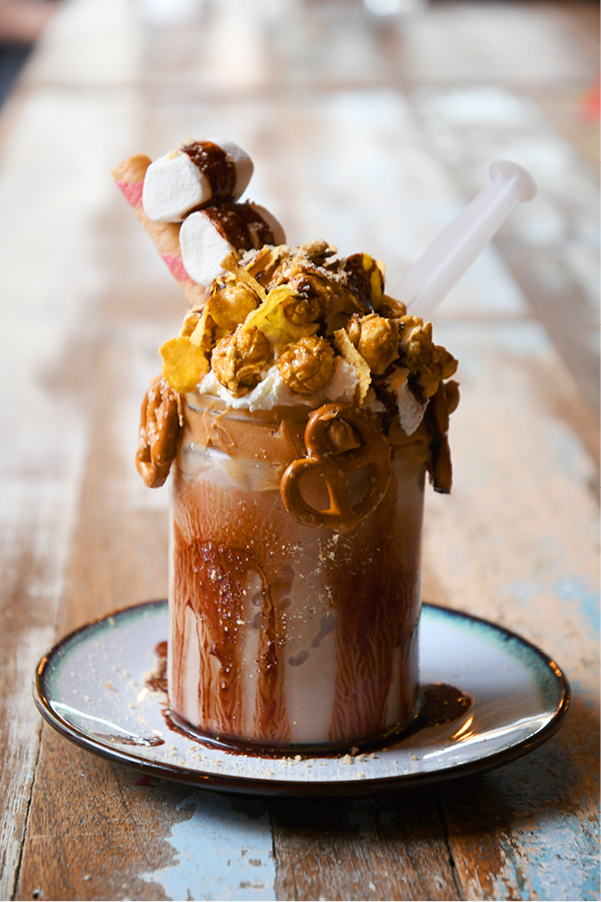 If you love coffee and Nutella, then you're in for a treat. Listed as one of the must-tries in Garage 51, the Mochatella features coffee ice cubes, a generous amount of Nutella and milk. All you need is one sip and you're whisked away to "Chocolicious Wonderland".
For sweet-tooth cravings, try the Nutella Hazelnut, which is topped with caramel popcorn, pretzels, marshmallows and cornflakes. And if you would like to dilute the chocolatey flavour, feel free to add in some milk via the syringe that comes with the drink.
For a fill of a good old meal to accompany the brew, Garage 51 has a rather expansive Melbourne-inspired menu, from pancakes and continental breakfast to spaghetti.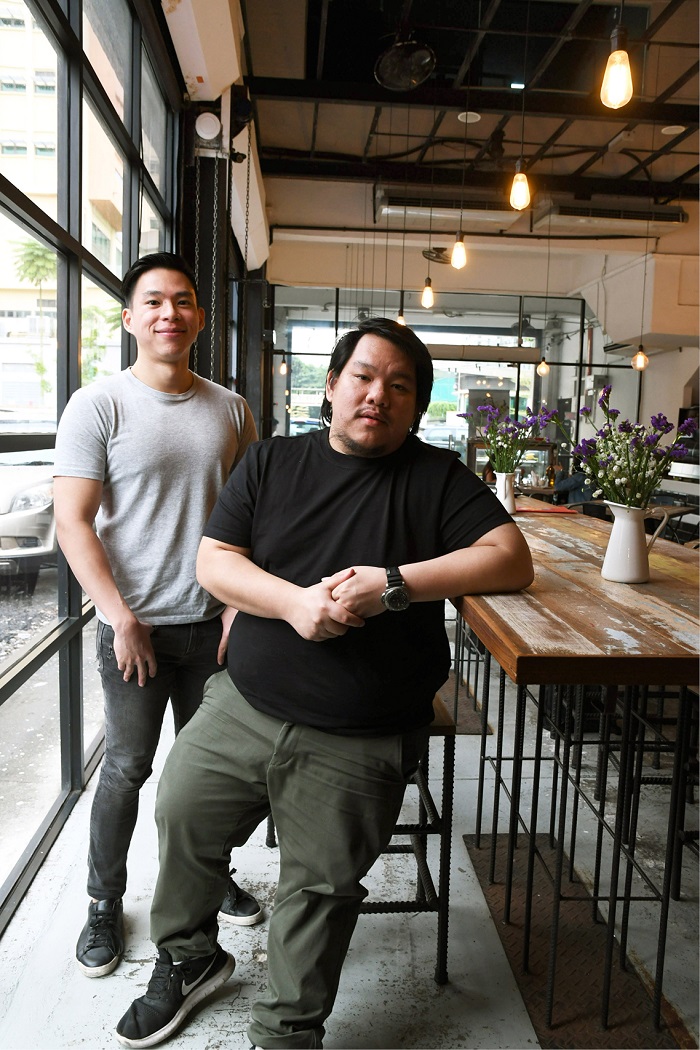 Garage 51 by CoffeeSociété:
51, Jalan PJS 11/9, Bandar Sunway, Petaling Jaya, Selangor
Opening hours: 11am to 11pm
Contact: (03) 5612 5618 / www.garage51my.com
This story first appeared in EdgeProp.my live! magazine. Download a FREE copy of live! magazine here.