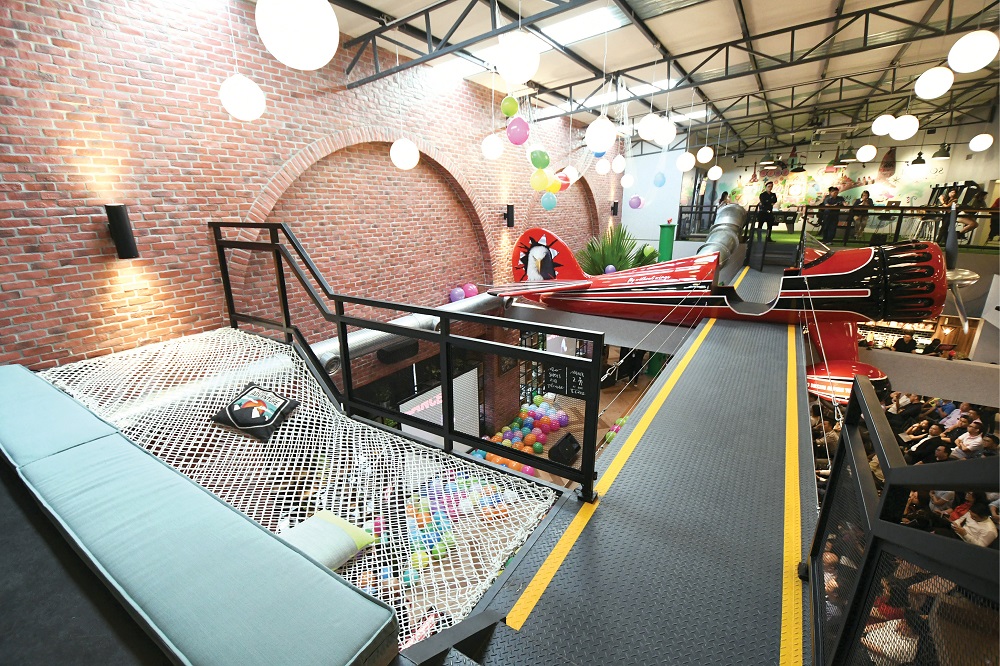 No longer an alien concept, co-working spaces have been gaining more attention of late. This trending concept, which boasts flexibility of geographical location and wider circle of networking, unseats the traditional office real estate, as how some disruptive innovations have done.
After all, like most successful disruptors, the economic factor is one of the prime movers of the co-working concept. Targeting one of the largest overheads of conventional companies, office space rental or purchase — and it does not help that such costs are increasing — the shared workspace dangles the substantial savings like the carrot at the end of the stick.
For the Gen X, the idea of working among unfamiliar faces in an unaccustomed surrounding may seem disconcerting, but for the digital generation — that is, the future — such a prospect may prove to be exciting.
So, are we standing on the threshold of a major disruptor?
"Co-working spaces are considered relatively new in Malaysia and supply is still considered low in the country except in the commercial centres of the Klang Valley, and maybe Johor Bahru and Penang," says Nawawi Tie Leung Property Consultants Sdn Bhd director and head of valuation Daniel Ma.
"The co-working space operators here are mainly international players from the US and Europe. Unlike those working in a typical office environment, users of co-working spaces are not employed by the same organisation," he adds.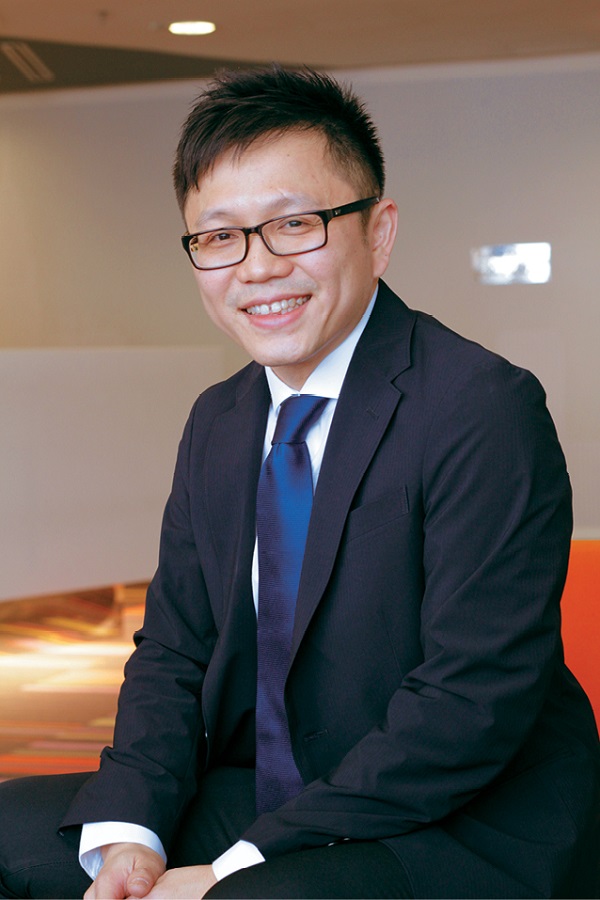 Meanwhile, CBRE|WTW Sdn Bhd managing director Foo Gee Jen tells EdgeProp.my that shopoffices and second-grade offices are currently adequate for most office users' needs in Penang and Johor Bahru.
"Until Johor Bahru and Penang develop into regional commercial centres in their own right on par with Kuala Lumpur with strong demand for high-quality and prestigious offices, quality co-working office space such as that provided by Regus and others will not be in demand," Foo opines.
According to Foo, Regus has the most number of shared office locations in the Klang Valley and is the most established here as well.
Owned by IWG Plc and listed on the London Stock Exchange, Regus has 32 offices in Kuala Lumpur, Petaling Jaya, Shah Alam, Johor Bahru and Kota Kinabalu, and 3,000 offices worldwide in 120 countries. Regus was founded in Brussels, Belgium in 1989 and is currently based in Luxembourg.
Its appeal
There is no denying the rising trend in co-working spaces, especially in the Klang Valley, as ultimately, its two stand-out advantages — cost and convenience — are the buzzwords of the internet epoch.
"Based on research done by Regus Group in 2013, the average workspace occupied is about 17 sq m per person," Ma says.
Foo agrees that operating in a co-working space will lower the operation cost for a company that does not require a physical office on a daily basis, but only for occasional meetings and when they need to use office facilities.
"Co-working space providers can offer state-of-the-art comprehensive facilities and services that are constantly being upgraded. The space can give a good first impression to visitors, future suppliers, customers and business partners, especially for companies that engage in innovation and creativity such as IT companies, e-commerce companies and interior design companies.
"With co-working space, even very small companies and start-ups are able to have a prime office address," Foo adds.
Ma concurs that co-working spaces offer a lower capital for new set-ups and savings on maintenance costs as well as things like renovations, office furniture and internet services.
"You save a lot especially on fixed operation costs such as utility bills, administrative costs, service charges and contribution to landlord's outgoings. It also provides a much more flexible, innovative and collaborative workspace on design and locations. Hence, users can rent a small space, which is sufficient for own use rather than a large office space, to reduce overheads," says Ma.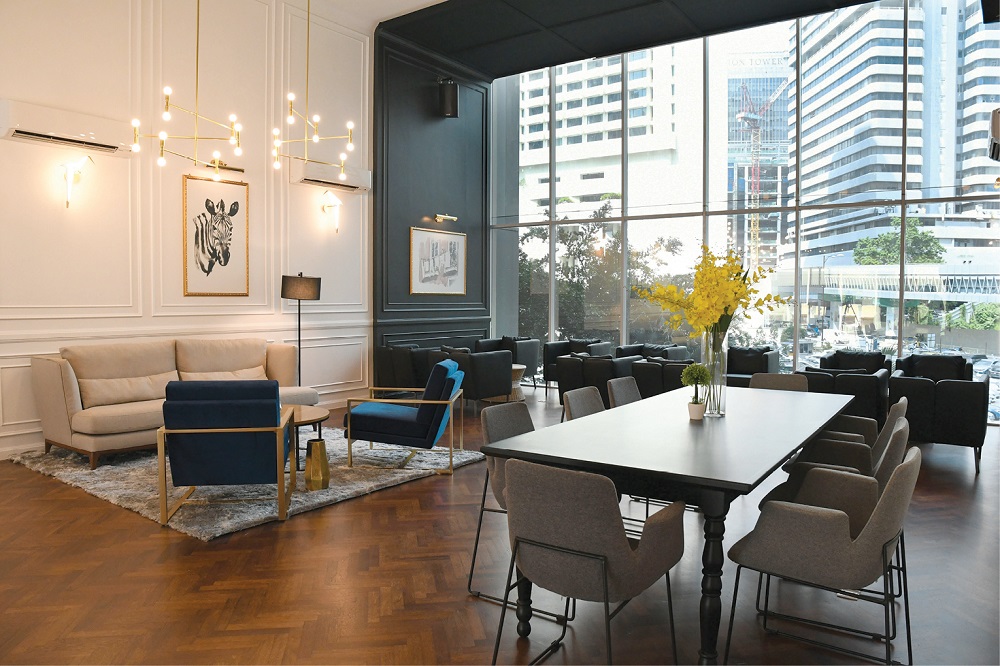 He also agrees that it allows small and medium enterprises (SMEs) to have access to prominent addresses as well as an extensive networking and increased social interaction with different organisations.
The hurdles
One of the main challenges to the growth of co-working spaces is the newness of the concept in Malaysia, the real estate consultants highlight.
"At present, co-working space is a niche market segment normally utilised by those in the IT, e-commerce and online services, freelancers, entrepreneurs, out of town-ers who are in the Klang Valley for business, and new foreign businesses [that need a temporary base of operation until they find and secure a suitable office].
"It has a very limited market as it is only suitable for small companies and start-ups. As companies grow and expand, they will find larger and more permanent offices for their exclusive use," says Foo.
"Although Malaysia is a highly sought-after destination for outsourcing by multinational companies (MNCs), the linkage with co-working space adoption is not evident yet, perhaps due to the back-end or supportive nature of their businesses in Malaysia compared to their HQ or regional hubs such as Hong Kong and Singapore," he adds.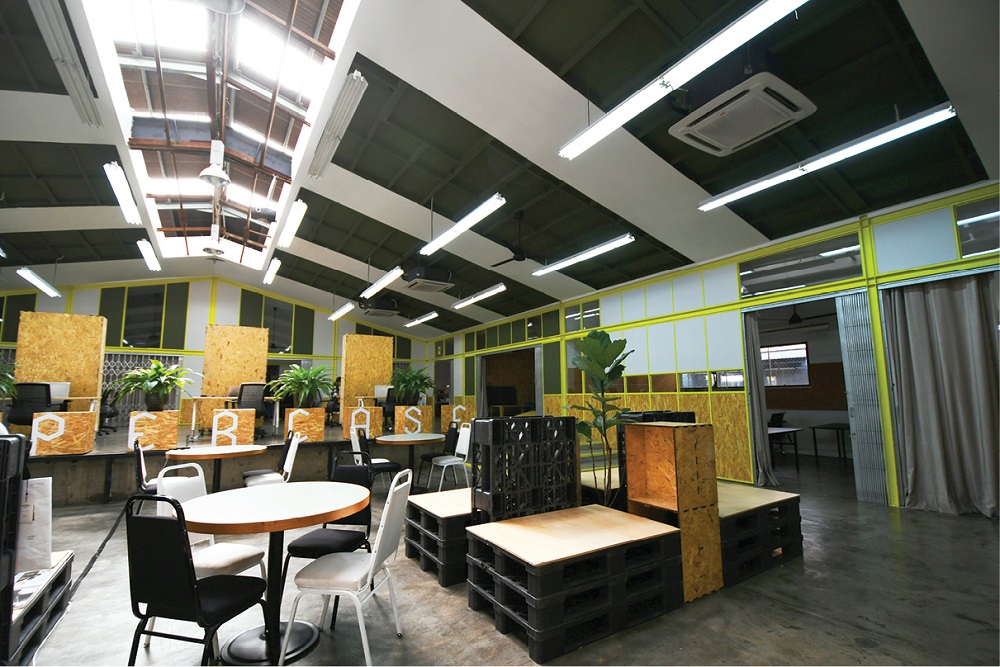 Ma notes that for operators, there are also fluctuations in income due to the non-standard lease durations and inconsistency of occupancy rate.
"Furthermore, co-working spaces may not be able to accommodate bigger corporations. Some of these co-working spaces may also lack privacy due to the huge amount of people working within the same environment," says Ma.
Current demand and future growth
Both Foo and Ma believe that traditional office space will still be in demand and do not expect co-working space to overtake traditional office demand.
"The co-working spaces are generally targeting SMEs, freelancers or young entrepreneurs. The traditional office will be the first choice for established corporations and organisations, owing to benefits such as the ability to interact with other colleagues, clients and company privacy," says Ma.
Nevertheless, he believes that the demand for co-working space is expected to grow in the near future due to its flexibility and efficiency in space utilisation.
"The demand for both co-working spaces and traditional offices is still dependent on the nature of business and budget or start-up cost," says Ma.
According to Foo, while more co-working spaces may be occupied, they will remain proportionately small compared to traditional offices.
"We estimate that the existing supply of co-working spaces is not more than 1 million sq ft compared with the total office space supply of over 100 million sq ft in the Klang Valley.
"As such, we wouldn't consider the co-working space segment in the Klang Valley as significant," says Foo, adding that the concept of co-working is meant to be a flexible set-up where it can be increased or reduced in response to demand.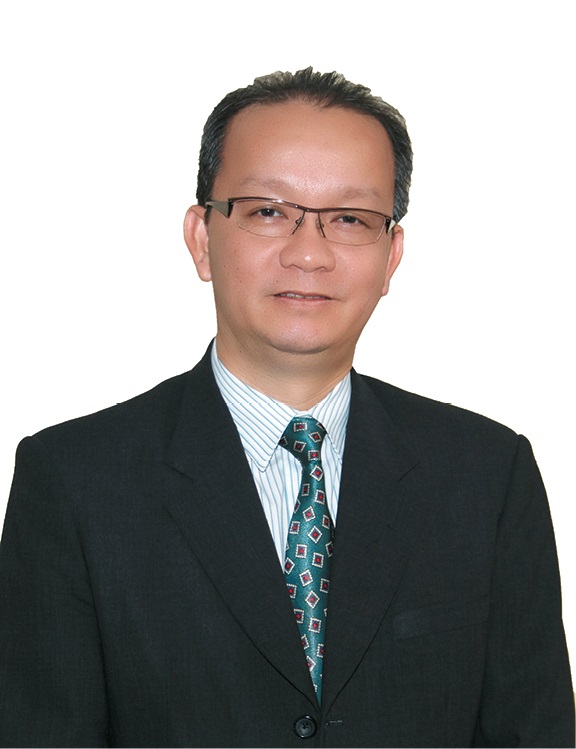 Elsewhere in the region, Ma notes that demand for co-working spaces in countries such as India has tripled from 2014, while in Hong Kong, several hospitality spaces have been converted into co-working space.
"The leasing of co-working spaces is expected to touch 10 million sq ft by 2020 in India while a recent report stated that an unnamed group has bid HK$1.4 billion (RM717.5 million) to purchase the Kings Hotel on Wanchai's Jaffe Road with the intention to convert the 193-room hotel into a co-working centre, the latest in a string of properties to be refitted as shared offices in the city.
"In Malaysia, a number of cafes cum office spaces have popped up. For instance, Herserlef in Sri Petaling is a new co-working space cafe with a flat rate of RM16.20 for an entire day spent at the space and all food and drinks are free," Ma adds.
Meanwhile, Foo notes that CBRE's Asia Pacific Occupier Survey 2017 revealed that Southeast Asia is a key driver of co-working space in the Asia-Pacific while its APAC Investor Intention Survey 2017 identifies Asean as an attractive investment destination among both international and home investors.
"Emerging markets in Asean in particular are offering assets at lower prices with potential for growth in the future. There is an observable shift in interest into assets that require minimal management. Aggregating the findings above, the office sector in Malaysia in general is an attractive investment option in the Asia-Pacific. There is certainly an appetite for co-working around the world and Asia-Pacific region — more precisely in emerging economies such as Southeast Asian countries.
"Malaysia, as one of the most developed economies in the region which hosts MNCs and large corporations, will definitely be at the forefront of the co-working expansion. Therefore, it may now be a strategic move for office owners in Malaysia to position themselves in the driving seat in anticipation of this future office trend," says Foo.

This story first appeared in EdgeProp.my pullout on Feb 9, 2018. Download EdgeProp.my pullout here for free.