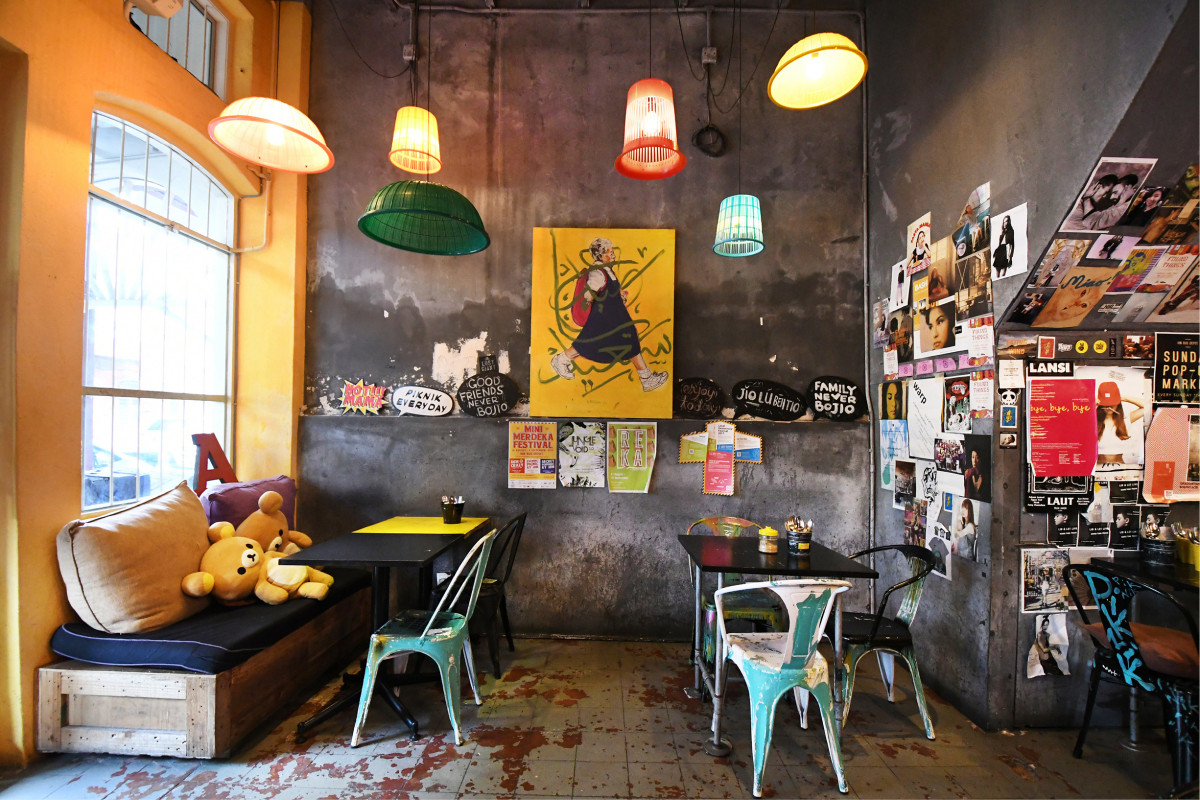 Over seven years ago, two youths with a shared vision came together to create a space where their peers can spend their free time. Fast forward to the present and Tan Wei Ming, the co-founder of PikNik cafe located on Jalan Nagor in Penang, says time has flown by in a blink of an eye. "Looking at the crowd in the cafe now, I sometimes feel quite old," he says with a chuckle.
PikNik was founded back in 2011 by Tan and his business partner Meeuki Tan when they were fresh graphic design graduates. One of the questions that they frequently asked themselves at that time was where they can "lepak" (hang out) with their friends.
"We wanted to create a space for young people in their early 20s to hang out other than clubs and mamak stalls. We imagined a place that we could play all the music we love, alternative, jazz or whatever that catches our fancy at any given time. Given the opportunity by our investors to open an F&B outlet, we jumped on the chance to flex our creative muscles. Together with the help of a couple of good friends, the restaurant started operations after six months of planning and renovations," he shares.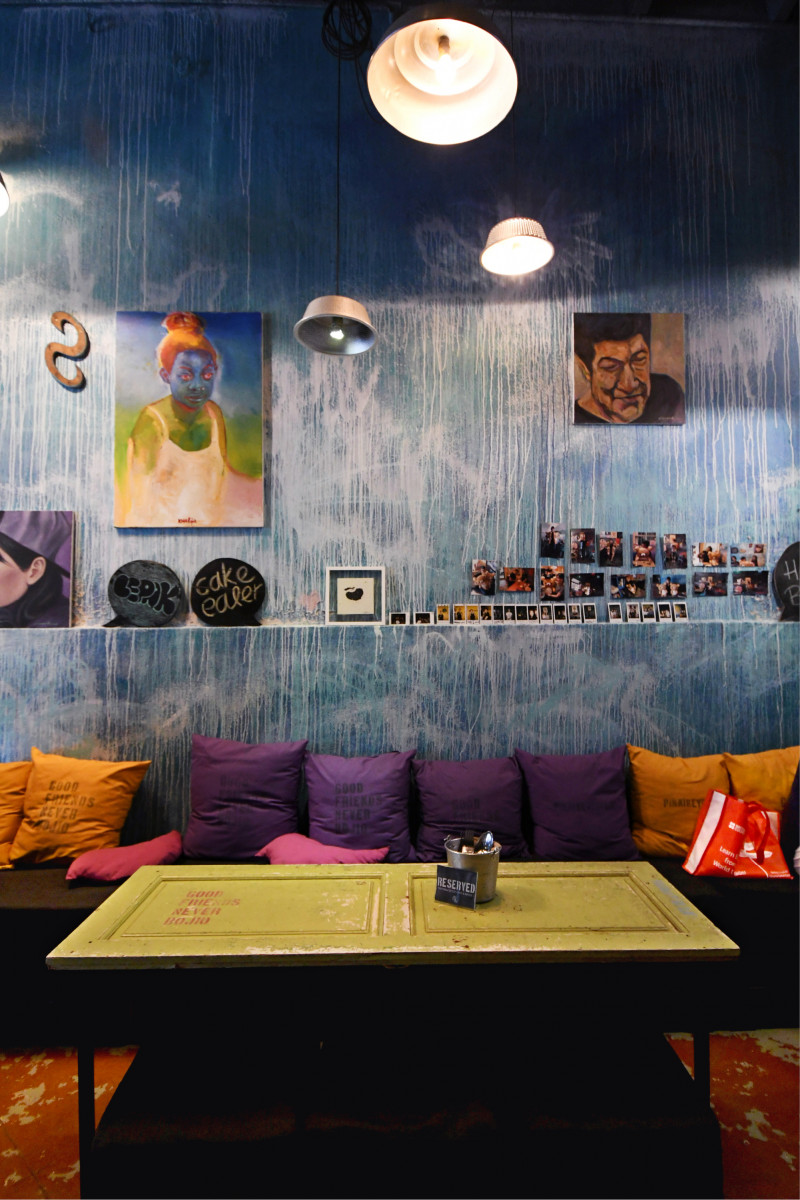 PikNik conprises of two pre-war shophouses divided into three segments — dining space, lounge and garden. The space was previously inhabited by a coffee joint called siTigun, which had moved to a corner shop just down the street. By chance, Tan and his business partner who were scouting for an appropriate location to operate PikNik stumbled across this property.
The cafe's interior is cosy yet interesting, thanks to the soft furnishings, dim interior and whimsical use of ordinary household items. For instance, food covers, plastic wastepaper bins and big wooden baskets are used as lampshades. Meanwhile, steel chairs spattered in paint and cushions in different colours and prints contrast wonderfully with the concrete walls.
The cafe operates from 3pm till late, and even on a weekday, we had to wait to get a seat because the cafe was bustling. The name "PikNik" was inspired by Tan's aim to provide a laidback and casual atmosphere with a price tag that doesn't burn a hole in their customers' pockets.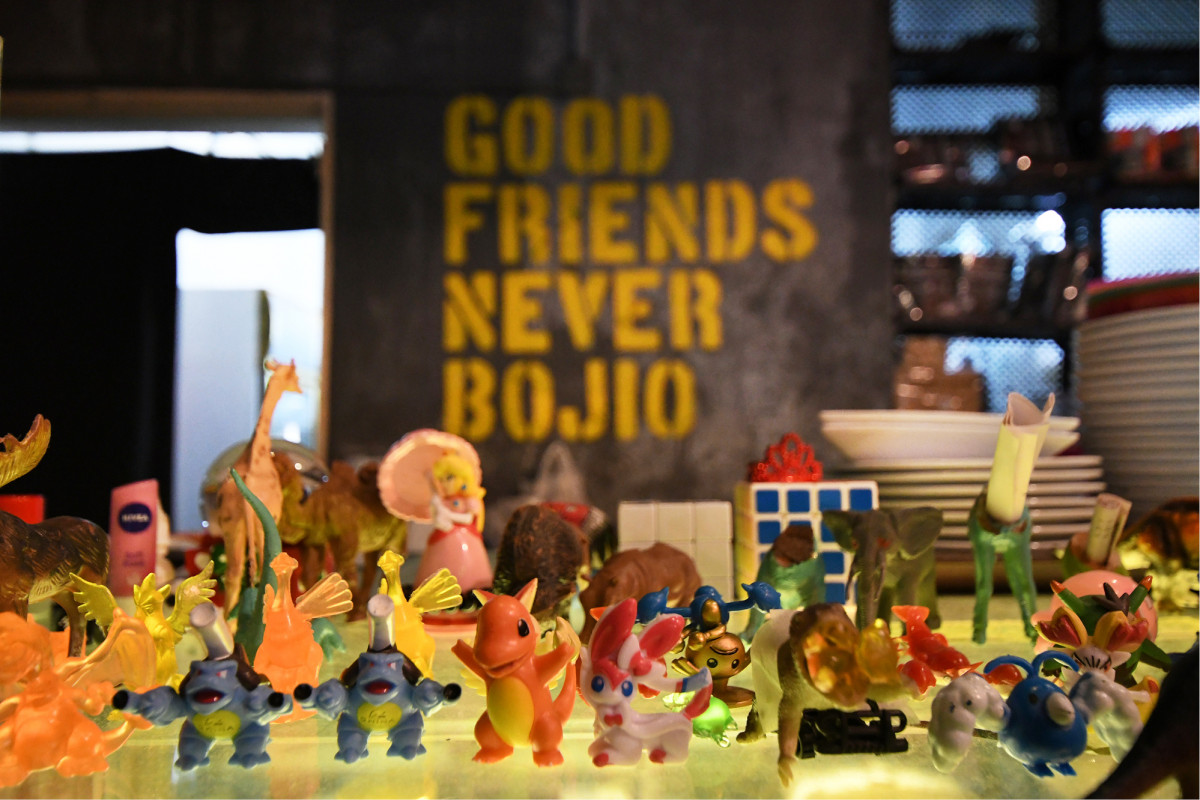 "When we first started out, we wanted to serve something on the menu which you couldn't find elsewhere in Penang. We decided to introduce a unique twist to the waffles we serve — we opted for savoury waffles instead of dessert waffles.
"Our specialties include salmon waffle (scrambled eggs and smoked salmon with cheese) and bacon waffle (scramble eggs and streaky bacon with cheese). Our menu is also intentionally reasonably priced so that families can come and dine in a comfortable cafe atmosphere regularly rather than only on special occasions," he says.
Indeed, we found out that we can have a hearty meal for merely RM12.
PikNik:
15 Nagore Road, George Town, Penang
Opening hours: 3pm to 12am
Contact: (016) 448 1517
This story first appeared in EdgeProp.my live! magazine. Download a FREE copy of live! magazine here.