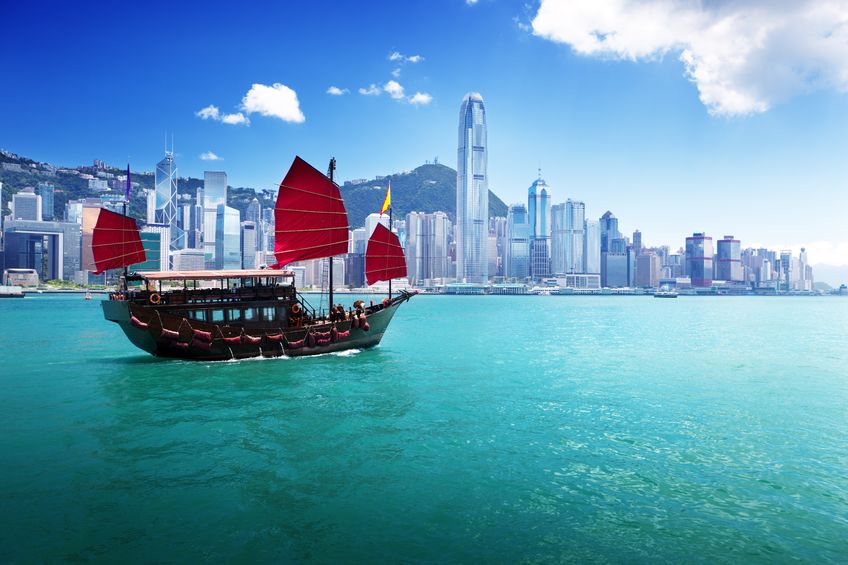 PETALING JAYA (April 18): Although the residential market in the Asia Pacific region has generally slowed, Hong Kong has achieved a 14.8% year-on-year growth in 2017, according to global real estate consultancy Knight Frank's Global Residential Cities Index for 4Q2017.
"2017 saw Asia-Pacific residential markets slow down from the previous years, with just six markets seeing double-digit annual price growth — down from 22 cities in the previous year.
"Most notably, no Chinese cities made it to the Top 10 chart on the index when there were nine in the previous 12. Evidently, policymaker's attempts in China to cool residential markets with tougher home purchase restrictions and tighter lending criteria have impacted the price performance of the cities," the consultancy said in a press release today.
On the other hand, Hong Kong continued to be the regional outlier as it registered a 14.8% year-on-year growth in 2017 compared with just 4.2% growth in 2016.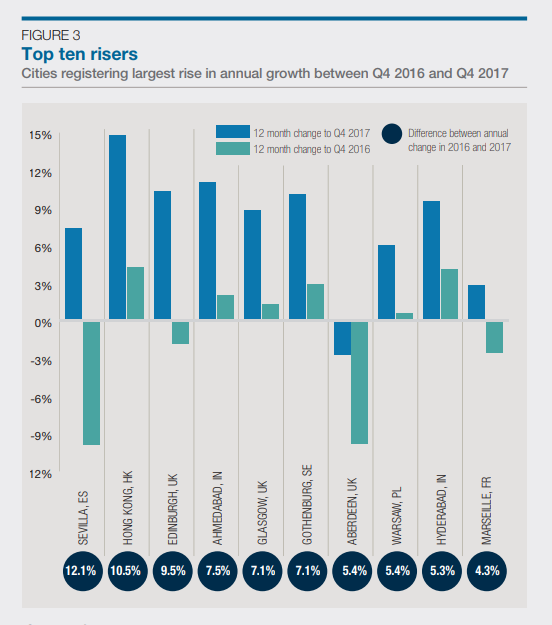 "With tighter liquidity, extensive cooling measures and the start of global monetary policy normalisation, we expect growth for most cities in the region to remain subdued," said Knight Frank Asia Pacific head of research Nicholas Holt.
Another most improved market in 2017 was Seville, Spain, with an annual price growth shift from -9.9% to 7.4% over the 12-month period.
The index tracks the performance of mainstream house prices across 150 global cities, of which 44 are from the Asian region. Overall, the average global housing price has increased by 4.5% in 2017, down from 7% in 2016.
"At the end of 2016, 12 cities, most of them Chinese, registered price growth of above 20%, a year later only one city falls into this category: Berlin.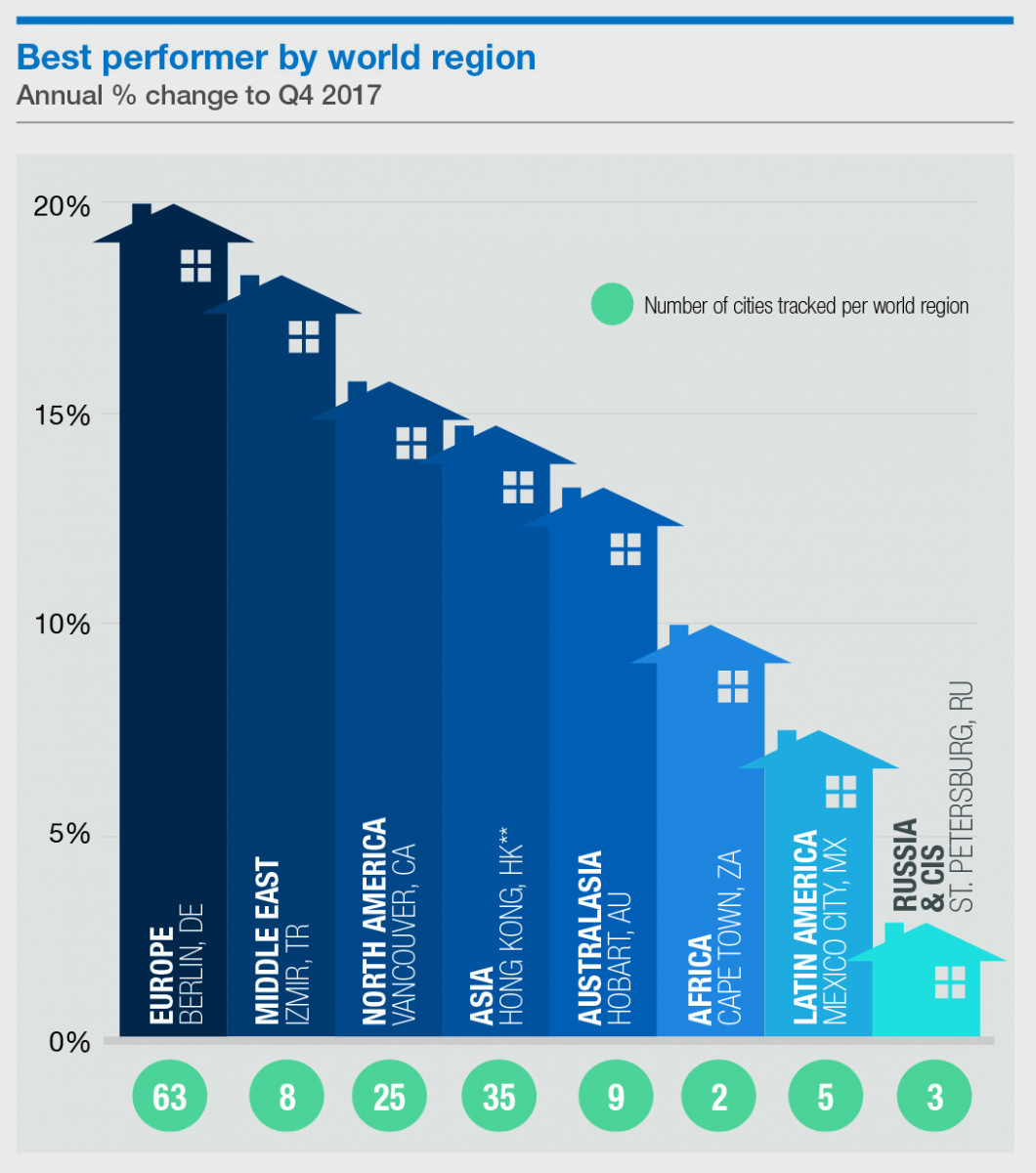 "Germany's capital leads with prices ending the year 20.5% higher. Strong population growth, a stable economy, record low unemployment and robust interest from overseas investors are propelling prices higher," said Knight Frank international residential research Kate Everett-Allen.
The Chinese cities have registered a marked slowdown in 2017, averaging 1.6% growth year-on-year while the same 15 cities averaged 23% growth in 2016.
Over in the US, despite four interest rate hikes in the last 18 months, house prices in US cities have recorded an average of 6.3% growth in 2017, led by Seattle and San Francisco, growing 12.7% and 9.3% respectively.