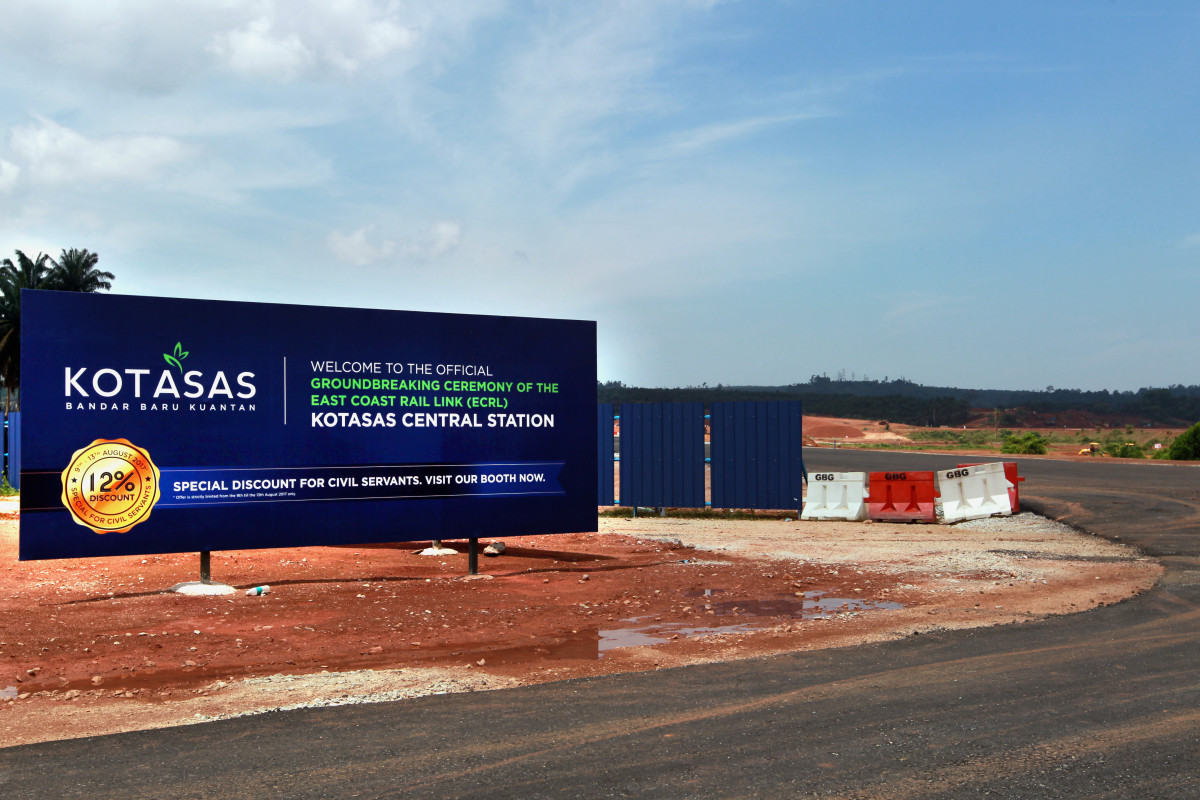 KUALA LUMPUR (June 26): T7 Global Bhd is keen on continuing participation in the controversial East Coast Railway Line (ECRL) project even at substantially lower cost, as long as the group "can make a decent profit" from it, its executive deputy chairman Tan Sri Tan Kean Soon said today.
Last night, Prime Minister Tun Dr Mahathir Mohamad said the Pakatan Harapan-led government will proceed with the ECRL, if it can obtain more favourable terms through renegotiation and if the project's cost is brought down from the current RM55 billion.
T7 chairman Datuk Seri Dr Nik Norzrul Thani said the group will just have to wait for the government's decision on the project, as it is being reviewed, although
"What we're happy now is that the group, which is fundamentally strong, will have a good chance. Pricing is also very important. For that, we must make sure that we're efficient. We're quite enthusiastic about some of the reviews, because we have always been competitive. We have never relied on government contracts," Nik Norzrul told reporters, after the group's annual general meeting (AGM) today.
He added that if the ECRL was to proceed as planned, there will be spillover effects to some of Terengganu's local players, which has always been the objective, even prior to the 14th general election that saw a change in administration.
On March 14, T7 had entered into a new memorandum of understanding (MoU) with Terengganu state-linked corporation Eastern Pacific Industrial Corp Bhd (EPIC) and CMC Engineering Sdn Bhd, a wholly-owned bumiputera company, to form a consortium to undertake construction of the ECRL project's Terengganu parcel. The MoU had excluded China State Construction Engineering (M) Sdn Bhd, whose role was as technology partner in a previous MoU signed on Oct 20 last year.
While awaiting the government's decision on ECRL, Nik Norzrul said T7 will focus on three divisions going forward and will not be too dependent on a single sector, so as to ensure sustainability of its revenue growth.
"What we hope to do is to have three different businesses — oil and gas (O&G), aerospace and high value manufacturing, as well as infrastructure development, which will be developing together, at the same pace. We don't expect one to outdo each other.
"Of course for infrastructure development, it will have big ticket items. What we don't want to do is to rely on anything. We want to go on three major wings of the revenue stream," he added.
Nik Norzrul also pointed that the group has a strong balance sheet, as gearing levels remain comfortable. He said T7 will not be overly aggressive in search of growth.
He also shared that the worst is over for T7, after returning to the black since financial year ended Dec 31, 2016 (FY16).
The group's revenue is derived mainly from the O&G segment at present, which consist of about 90%, with the remaining coming from its construction segment.
Tan meanwhile, noted that its aerospace or high level manufacturing segment has not officially kick-started yet, with construction still ongoing.
"Our factory is still under construction. By the end of the year, it'll be ready and operational. Hopefully by early next year, we should be [able to] start getting some contracts," he said.
On the emergence of Berjaya Corp Bhd founder and executive chairman Tan Sri Vincent Tan Chee Yioun as a substantial shareholder of T7 last month and if any potential collaboration is expected going forward, Nik Norzrul said the management is open to any opportunities, but nothing is confirmed at the moment.
T7 shares ended the morning session up 0.5 sen or 1% at 50.5 sen today, with 7.26 million shares done, bringing a market capitalisation of RM211.82 million.
For more stories, download EdgeProp.my pullout here for free.