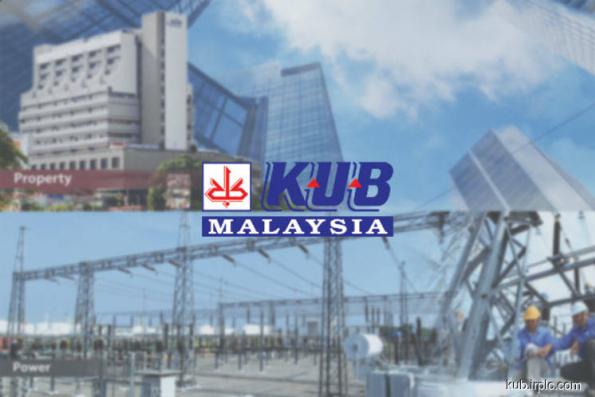 SHAH ALAM (June 28): Having obtained a development order, KUB Malaysia Bhd expects to finally kick-start development of its flagship commercial building in Petaling Jaya next year on a plot of land where the landmark A&W Restaurant is sited.
"We will be partnering a property developer to jointly develop the KUB Tower. It will not happen so soon, as we target to complete finalising the relevant details by year-end. I am optimistic that it will happen in 2019," KUB president and chief executive officer Datuk Abdul Rahim Mohd Zin, 54, told reporters after the company's 53rd annual general meeting here today.
Owing to local authorities' transit-oriented development guidelines, Abdul Rahim said KUB will scrap the residential component of its development on the 1.05 acre plot, and focus on office space instead.
"KUB is happy that it has been granted with a development order from Majlis Bandaraya Petaling Jaya. It simply means KUB can proceed to the next step," he said of the planned project which estimated gross development value is RM245 million, and which has been talked about since mid-2014.
"As far as I can remember, the land was last valued at RM28 million. The prime land is located next to the Taman Jaya light rail transit station and with the development order in hand, I would like to see an additional RM10 million premium attached to the latest valuation," Abdul Rahim remarked.
As for the proposed sale of Restoran Kualiti Sdn Bhd which owns A&W Malaysia Sdn Bhd — the sole franchisor of A&W restaurants in Peninsular Malaysia, Abdul Rahim said KUB hopes to finally complete the disposal within the year.
"The talk to dispose A&W restaurants has been going on for too long, since the last two years. It needs to be completed as soon as practicable."
Abdul Rahim said KUB is determined to dispose of Restoran Kualiti, as it will alleviate its cashflow problems — strained by a clause in the latest master franchise agreement that requires the launch of eight to nine restaurants annually for three years, in order to achieve 50 A&W restaurants by 2019. The A&W Restaurant in Petaling Jaya is the country's first drive-through restaurant and it has been in operation since 1965.
"The sale of the A&W business will definitely alleviate the cashflow issue. So far, we have received 11 bidders, and we are evaluating the right proposal."
Abdul Rahim expects the sale of the 40 A&W restaurants in Peninsular Malaysia to fetch at least 10 times Restoran Kualiti's cashflow, comparable with similar deals in the quick service restaurant space.
"I hold the notion that A&W should be sold at a valuation of at least 10 times its cashflow. But because KUB, the ultimate holding company, is a diversified entity, I also anticipate a 20% to 30% discount," said Abdul Rahim, who was the former joint-owner of San Francisco Coffee chain, which was sold to a Singapore firm for RM24 million in 2015.
KUB is currently in an extended agreement with its master franchisor, A Great American Brand. The agreement is valid until June 2019.
In financial year ended Dec 31, 2017, A&W posted an after-tax profit of RM4 million, on an increase of about a third in revenue to RM62.9 million, from RM46.9 million a year ago.
In FY18, Abdul Rahim said KUB will be opening 11 new outlets at strategic locations nationwide, while relocating loss-making outlets to sites with high foot traffic.
"Depending on the size of the A&W restaurants, in general, the capital required is RM500,000 to RM1 million."
Abdul Rahim said KUB spent RM4.2 million in FY17 to open seven new A&W restaurants.
Once it completes the sale of its A&W restaurants, the cash proceeds will be channeled to expand its core businesses in energy, agribusiness, as well as information and communications technology.
KUB is currently trading at 31.5 sen. — theedgemarkets.com
For more stories, download EdgeProp.my pullout here for free.