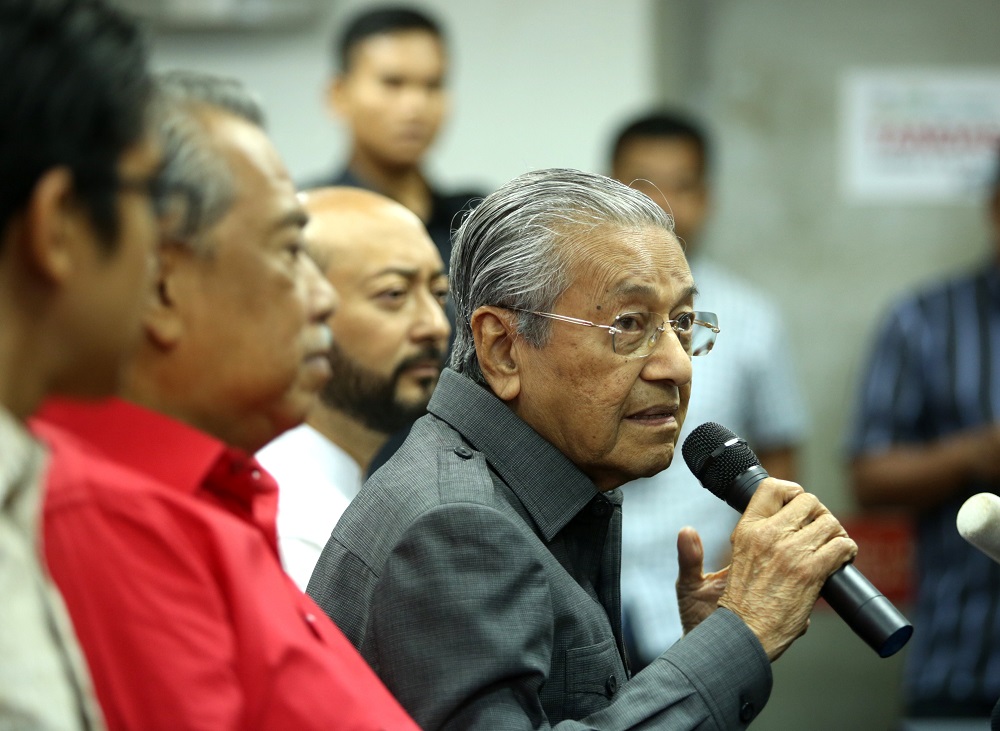 KUALA LUMPUR (July 2): Three more ministers will only be appointed after they have been have been sworn in as senators, the Prime Minister Tun Dr Mahathir Mohamad said today.
According to a Bernama report, Dr Mahathir also revealed that candidates might not even be politicians but professionals.
"We will have (a total of) 29 ministers. We have 26 now, there are three more to go," Dr Mahathir told the media after the swearing in of 13 more ministers and 23 deputy ministers before the Yang di-Pertuan Agong, Sultan Muhammad V, at Istana Negara here today.
"So long as they are not sworn in as senators, they cannot be appointed as ministers," said Dr Mahathir, reported Bernama.
According to a report by the news portal Malaysiakini, deputies to the defence minister, economy minister, foreign minister as well as housing and local government minister have also yet to be announced.
Dr Mahathir also said he will be having a meeting with the ministers and deputy ministers who were sworn in today to explain to them their roles and responsibilities, said the Bernama report.