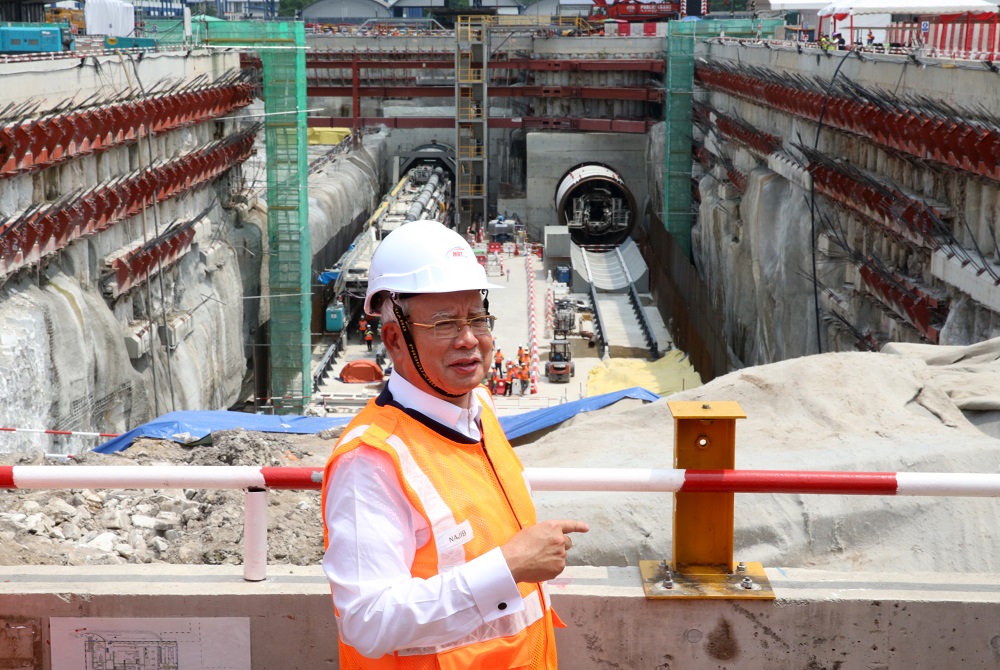 KUALA LUMPUR (July 5): Folks would most probably would have heard of the Tabung Harapan to enable Malaysians to help the government pay off the national debt but there is also now another donation drive to collect funds for Datuk Seri Najib Razak's (pictured) legal battle.
According to a report by The Star, donation campaign is being organised by a group of ardent supporters of former PM Najib.
The group called "Solidariti Bersama Datuk Najib" said "all supporters of Najib can donate to the campaign".
"We want to give moral and financial support to Datuk Seri Najib.
"We know that he has been charged and his bail has been set at RM1mil.
"However, Najib can only pay RM500,000 and to fund the balance, he has to surrender his house title deed as security.
"We therefore want to offer our moral and financial support to him," the group's spokesman Datuk Mohd Razlan Mohamad Rafii told The Star.
Mohd Razlan was the former Federal Territories Umno Youth chief.
Yesterday, Najib's lawyer Tan Sri Shafee Abdullah was reported to have proposed the use of the deed to his client's mansion on Jalan Langgak Duta as collateral for the bail amount instead of cash.
Najib faced four charges in relation to embezzlement of funds belonging to SRC International Sdn Bhd.
The prosecution team, led by Attorney-General Tommy Thomas, had requested bail of RM1 million for each charge.
Najib's defence team in return asked that bail for the former premier to be set at RM500,000-RM800,000, and for it to be satisfied with the deed of his residence along Jalan Langgak Duta.
The request, said Shafee, was made considering Najib's bank accounts have been frozen amid ongoing investigations.