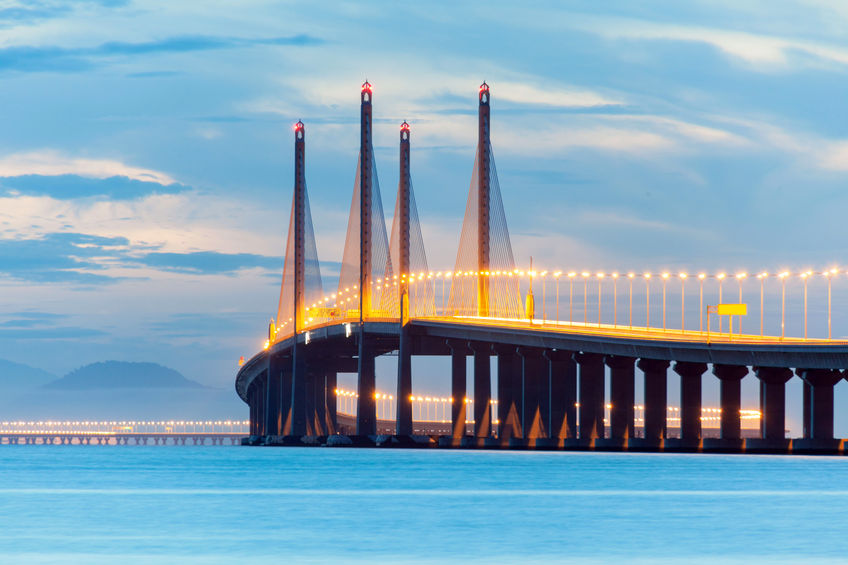 GEORGE TOWN (August 8): The Penang state government will make their decision on the third link based on the feasibility report for the undersea tunnel project by Consortium Zenith Construction Sdn Bhd, due in October.
Chief Minister Chow Kon Yeow, quoted by the NST said: "We will go through the feasibility report thoroughly before we decide on the matter.
"While the third link project is needed for the future, there is no need for us to rush it through since the Sultan Abdul Halim Mu'adzam Shah Bridge (JSAHMS) has yet to meet its traffic target."
Chow said the third link project's start date could be pushed back, beyond its current 2023 start date.
State opposition leader Muhamad Yusoff Mohd Noor (BN - Sungai Dua) asked Chow if the third link project could be put on hold.
"The state government's commitment is to take into account all views before giving green light for the project," Chow said, according to the daily.
In the Auditor General's Report 2017 released on Monday, it was stated that the JSAHMS had failed to meet its goal of reducing traffic on the first Penang Bridge.
JKSB's (the operator of JSAHMS) Head of Corporate Communication Azizi Azizan said: "The JSAHMS was meant to reduce traffic on the first bridge by 20% to 25%. However, both bridges have experienced increase in traffic volume annually.
"The JSAHMS experienced significant increase in its traffic volume at 3.48% in 2015, 27.72% (2016) and 28.54% (2017).
"As such, it is not that less users are using the JSAHMS, but the traffic growth on both bridges are quite high annually," the NST quotes Azizi as saying.
Chow said he believed the traffic target for the JSAHMS will be achieved once the new Batu Kawan township completes.
"As it is, all the land in Batu Kawan have been marked to the respective investors.
"So we can expect a comprehensive development in the next five to 10 years," he added.