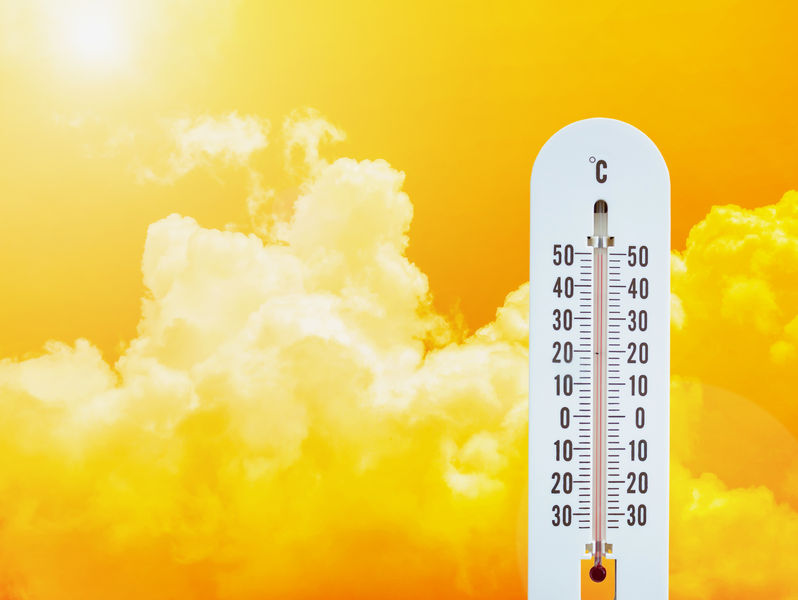 PETALING JAYA (August 13): Relief from the heatwave is expected to arrive with the inter-monsoon season in Octo­ber.
The Malaysian Meteorological Department (Met­Ma­l­ay­sia) website lists Kapit in Sarawak as the hottest spot in the country, at 37°C, with the next hottest locations being at 35°C which were Kuala Krai in Kelantan; Sibu and Sri Aman (Sarawak); Temerloh (Pahang); and Mersing (Johor).
The Star reported that the hottest state capitals listed by the departments website were Ipoh (Perak), Kota Kinabalu (Sabah), Kuching (Sarawak) and Kuantan (Pahang), which were all at 34°C.
The warmest states listed were Perak, Pahang, Kel­antan and Sabah, which averaged the highest temperature of 34°C.
MetMalaysia data cited by The Star states that the average highest temperatures from yesterday until Saturday will remain at 34°C in all four states except Sabah, where the average highest temperature is forecast to drop to 33°C on Friday and Saturday.
Temperatures have been rising due to the current South-West monsoon, which started in the third week of May.
The official definition of a heatwave, states that temperatures between 35-37°C for three days straight are classified as "alert level" or Category 1.
Category 2 or "heatwave level" is temperatures over 37°C for three days straight, and Cate­gory 3 or "emergency level" is when the temperature soars above 40°C for three days in a row.
Some areas have already experienced Category 1 conditions.
Met­Malaysia director-general Alui Bahari said, in a statement cited by the daily, that the atmosphere in Malaysia is generally drier, because of reduced convection during the southwest monsoon.
Warm air rising and producing upward current in the atmosphere, creating wind, clouds or other weather is convection.
"As such, the country will experience more days without rain in this period compared to others," said Alui.
The inter-monsoon period in October is expected to bring cooler weather.
In November until March, the North-East monsoon will begin.
Heatwaves have recently hit many parts of the world, resulting in fatalities and droughts.
Fifty were killed in Canada, 80 in Japan, droughts occured in Germany and temperatures have spiked to record levels in Britain, Algeria, Morocco and Oman.