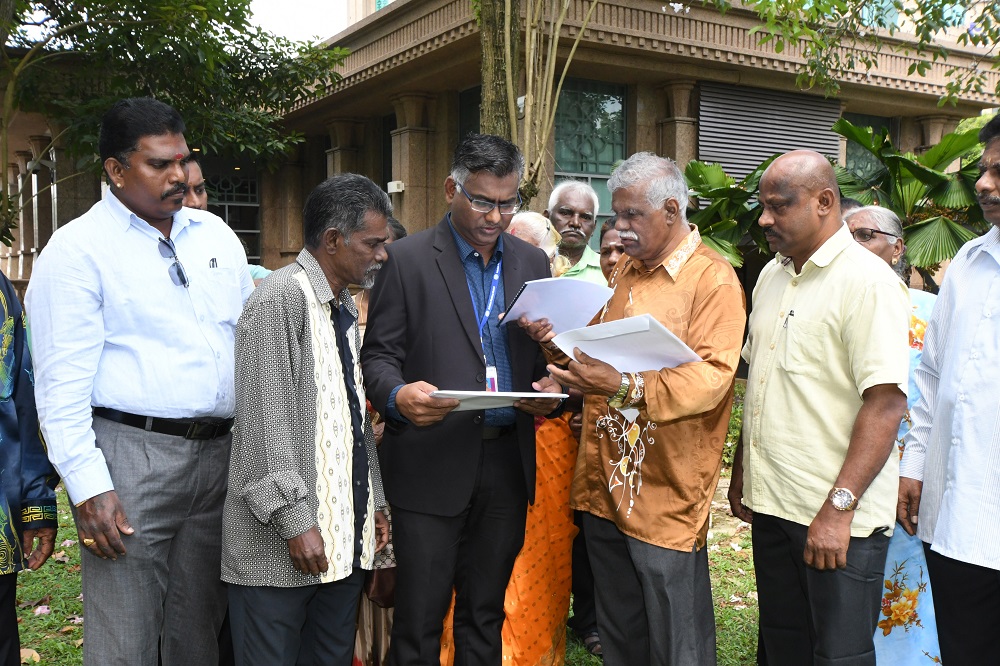 PUTRAJAYA (Sept 20): Taman Tun Dr Ismail (TTDI) longhouse settlers have urged the government to re-commence the development of affordable homes in Bukit Kiara.
Up to 20 residents of the TTDI longhouse handed a memorandum to the Prime Minister's Department today to highlight their plight and hoped the new government can solve their problem by this year.
They say they have waited for too long for permanent homes as promised in the Master Resettlement Agreement (MRA) which was signed between the settlers and Yayasan Wilayah Persekutuan in 2015.
Under the agreement, the longhouse settlers were offered permanent affordable housing to be built on 12 acres of land in Bukit Kiara (located next to the Indian temple opposite the longhouse)
Pertubuhan Penduduk Perumahan Awam Bukit Kiara group chairman Sunderam Vadiveloo said under the MRA, the longhouse settlers would receive 100 units of affordable homes for free, and a further 100 units at a 50% discount of the selling price.
"The project which is developed by Memang Perkasa Sdn Bhd is supposed to be completed by next year. However, due to the dispute between the developer and local residents, the construction work is now put on hold," he told the reporters after handing over the memorandum.
The memorandum was received by Muniandy Ponnusamy, political secretary to Minister in The Prime Minister's Department (National Unity and Social Wellbeing) Waytha Moorthy.
"We have waited 36 years to get our permanent homes, and our families including children are still living in cramped and dilapidated conditions till today," said Sunderam.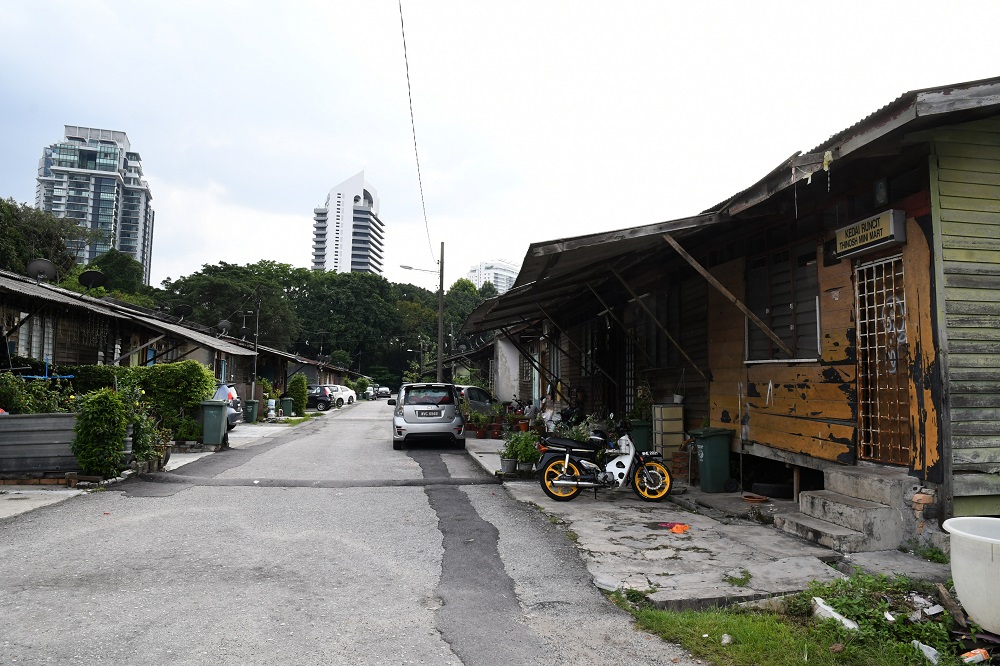 The longhouse residents are made up of 98 families that had previously worked at the Bukit Kiara rubber estate, which was acquired by the federal government.
They were resettled at longhouses on a 4.4-acre parcel that forms part of the proposed high-rise, high-density development.
The community numbers 500 people, according to Sunderam.
He reiterated that the 12-acre tract that is to be used to develop the affordable homes is not Taman Rimba Kiara Park, hence the project should not be put on hold.
"The 13-acre land of Taman Rimba Park remains untouched and unaffected by the affordable housing development, the prejudicial objections raised by the TTDI Residents Associations and Management Bodies of TTDI against this development have caused delay in the affordable housing project which has directly jeopardised the rights of the longhouse settlers," Sunderam added.
Earlier in August, Segambut MP Hannah Yeoh proposed to build flats close to the TTDI market for the longhouse settlers, however, Sunderam said they prefer to have a permanent house at the tract near the Indian temple as promised in the MRA.