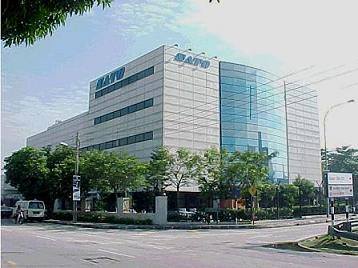 Sato Malaysia Electronics Manufacturing Sdn Bhd, the Japan-based barcode manufacturer, has put up for sale a second plant in Petaling Jaya, Selangor. It has moved its manufacturing base to a larger one in Bandar Bukit Raja, Klang.
According to sources quoted by The Edge, Sato may obtain about RM50 million for the building.
Sato sold a five-storey industrial complex for RM29 million last year, to Despark College. Including passenger and cargo lifts, the complex encompasses a gross built-up of 82,000 sq ft, and sits on 1.35 acres. Buildings are separated by Jalan 51A/221.
"They want to make better use of the money.They have grown. A lot of the jobs have been automated and so they do not need as many workers too," a source said to the publication.
Within the past four months, three industrial assets were known to have been put up for sale within the Jalan 223, Jalan 225 and Jalan 51A/225 area.
IT was reported by the publication in May that Jebsen & Jessen Logistic Services Sdn Bhd had put its office and plant in Jalan 51A/225 up for sale, and Sime Darby Bhd sought bids for its Mecomb building in Jalan 225.
An estate agent-cum-valuer tells The Edge that many owners of properties within the PEtaling Jaya area hung on to them in hopes the area would be rezoned as commercial, from industrial, like in Section 13 PJ.
The rezoning did not occur, as the owners are letting go of the properties.
The Jalan 51A area is said to not be suitable for manufacturing and warehousing due to the increase in semi-commercial uses for the warehouses as car showrooms and offices.
Wages are also higher in Petaling Jaya, and some factories in PJ are too small for certain companies. An industry expert quoted by the publication said that over the next six months, more transactions are expected to be executed, as companies unlock the value of their assets and relocate to larger spaces.
"I think the supply of factories for sale in SEction 51A sees the area transforming into more a service industry-driven than manufacturing. Hence, those who want to go into a bigger and more conducive space for their activities," he said to the publication.
Assets in Jalan 221, 223 and 225 remain attractive, he said, despite being leasehold with some having only 50 years left on their lease.
"Those moving out are both local and foreign companies ...but the buyers are mostly local companies," he says. Two of the companies moving out are downsizing.
The asset the Sato has now put up for sale is a four-storey, 99,684 sq ft building on 2.42 acres. Rahim & Co has been hired as the exclusive marketing agent to invite tenders.
The closing date for the tender is Oct 31, 2018.