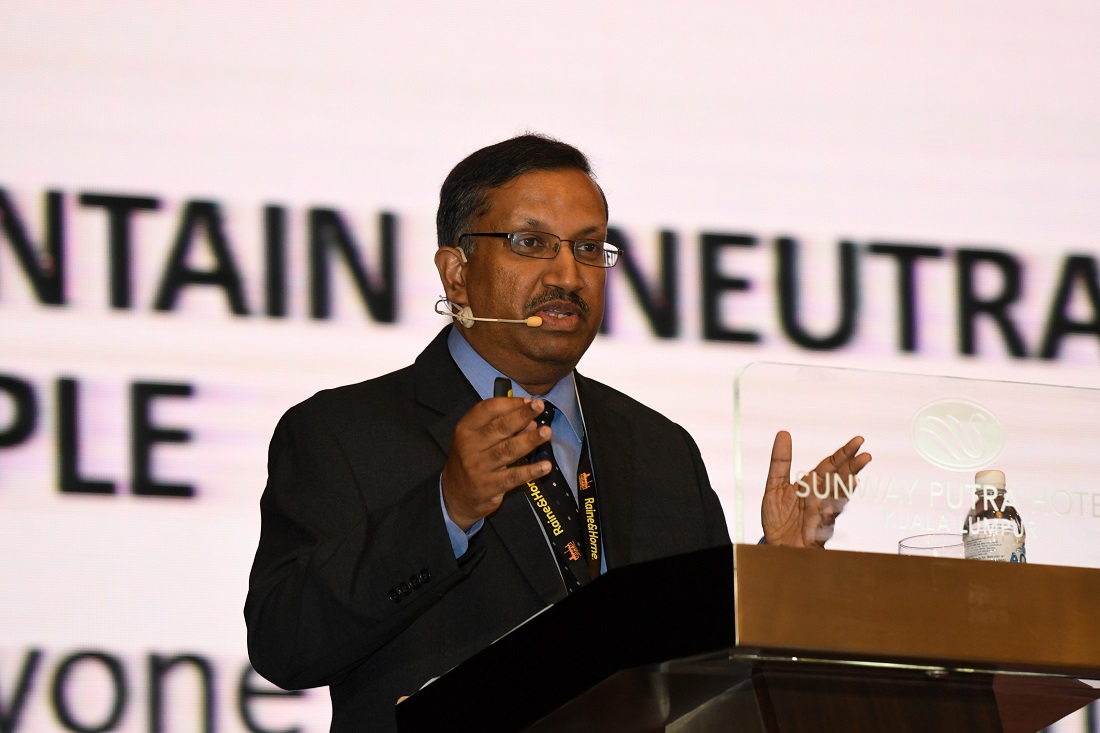 KUALA LUMPUR (Oct 25): One of the key factors to stay competitive in the property and facility management industry is to offer good customer service and experience, according to Knight Frank Malaysia senior executive director Kuruvilla Abraham.
"Whether you are in the property management or facility management industry, our focus has been very much on delivering the best service for our property and ensuring that our facilities are managed at its optimum level.
"But how many of us, on a day-to-day basis, give enough emphasis to our customer service?" he asked the audience at a conference organised by the Malaysian Institute of Property and Facility Managers (MIPFM) at Sunway Putra Hotel today.
Themed "Bridging PM and FM", the MIPFM Conference 2018 is the third edition organised by the institution. EdgeProp.my is the official media partner of the event.
Kuruvilla was one of the speakers at the conference with his talk entitled "Customer Experience in Property Management – The WOW Factor".
"After being in the industry and providing property management service for over 30 years, I'm convinced that one of the key factors in good property and facility management is customer service and what is even more important than customer service is customer experience," he said.
"Poor customer service and experience will result in loss in sales while good service will provide property and facility managers a competitive edge as it will increase customer loyalty and the chances of extending a contract — so, it is extremely important," he added.
In order to give customers a delightful experience, he advises industry players to "wow" their customers by offering personalised service and surprises.
For instance, property managers can possibly provide free services like car wash, transport services for buying groceries and even house cleaning on a trial basis.
"Free house cleaning service was one of the things that I did in Qatar when I was there. We offered a three-month free cleaning service to new tenants or owners who just came into their premises. And if you do a good service, they will sign up for a year. These are the some of the things that they didn't expect when they moved in and it show your differences as well," he elaborated.
On top of that, property and facility managers can tap the latest technologies and applications to go the extra mile in their customer service, such as pre-booking customer's car park bay, pre-registering their guests and even provide mobile charging stations in the building, he noted.
Nevertheless, he urged the audience to find and develop a service style that fits their comfort level, so that they can be sincere and consistent in their service offering which will harvest good results.
"Make a difference to your organisation. I can't tell you what is the best version of customer service that you should have, but you should have your own particular style which reflects you in the organisation," he concluded.