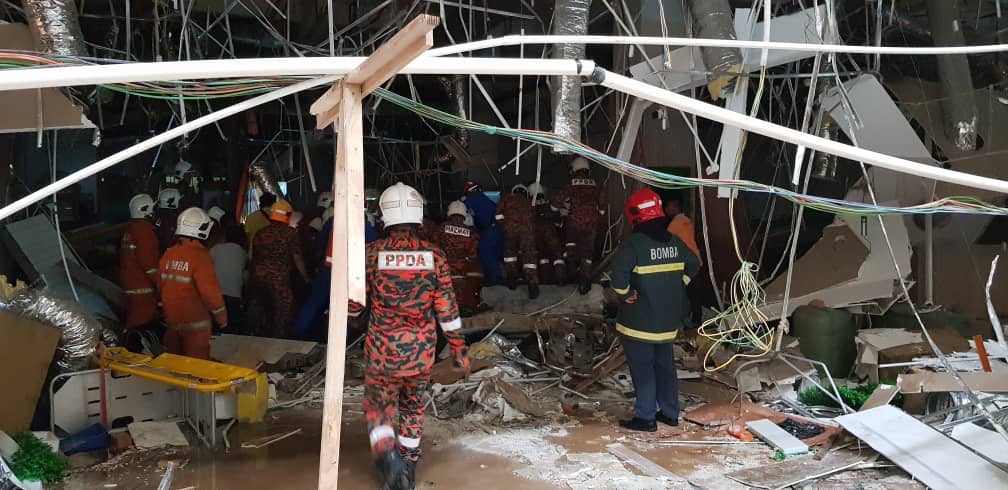 KUCHING (Dec 5): Police have identified the three victims who died in the gas explosion incident at the CityONE Megamall here, comprising two men from Kuching and a woman from Penang.
Kuching District Police Chief, ACP Ng Ah Lek said they were identified as O Kui Lim, 49, and Tchee Kiom Joong, 24, who were both from Kuching.
"While the other victim, Chin Hsien Loong, 29, was from Butterworth, Penang," he said when contacted here today.
The two dead men were believed to be workers of Nene Chicken, a restaurant in the City One Megamall.
They were confirmed dead at the scene when the building structure crashed on them during the explosion at 3.30 pm yesterday.
According to latest reports,44 people were hurt from the explosion, with 30 of them sent to the Sarawak General Hospital. Three of the victims are in the ICU, said the Sarawak Fire and Rescue Department.