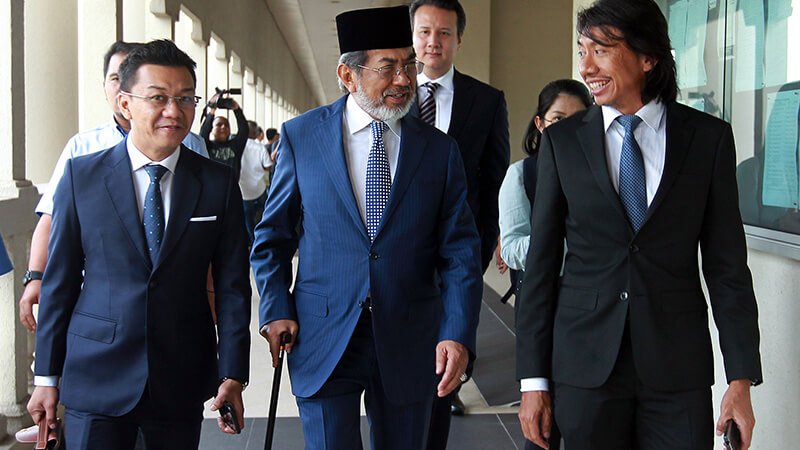 KUALA LUMPUR (Dec 13): Tan Sri Musa Aman's legal counsel said today that his team is still waiting for the prosecutors to supply their full list of documents before deciding to transfer the cases to the High Court.
Musa's lead counsel Amer Hamzah Arshad said the prosecutors, led by deputy public prosecutor Datuk Raja Rozela Raja Toran, only supplied part of the documents required during the case management at the Kuala Lumpur Sessions Court today.
"They (prosecutors) have other documents that have yet to be supplied (to us). They said they require some time for the remaining of the documents," he told reporters after the case management.
"We indicated that those documents are crucial for us in order to make our preparation for our defence, and those (documents) have yet to be supplied to us," Amer added.
Hence, the court has fixed another case management date on Feb 20, 2019 for the prosecution to supply the remaining documents.
In the meantime, Amer said if there is any application to transfer the cases to the high court, such application will be filed before the case management date.
"There is a high possibility (to transfer) because of the issues that may crop up during the course of the trial, but in order for us to be clear, we want to have sight of all the documents," he said, adding that the prosecution team had indicated they will not object to such application.
Earlier last month, Musa, who was Sabah Chief Minister from 2003 until May 2018, claimed trial to 35 charges of graft at the Sessions Court, alleged to have been committed between Dec 20, 2004 and Nov 6, 2008.
He pleaded not guilty before Judge Rozina Ayob for the charges under Section 11(a) of the Anti-Corruption Act 1997 for accepting gratification by agent.
He had allegedly received a total of US$63 million (around RM243 million) in Hong Kong and Singapore as an inducement for offering timber concessions in Sabah.
Musa declined to speak to the media at the court today when questioned about the exit of many Umno Sabah parliamentarians and politicians yesterday.