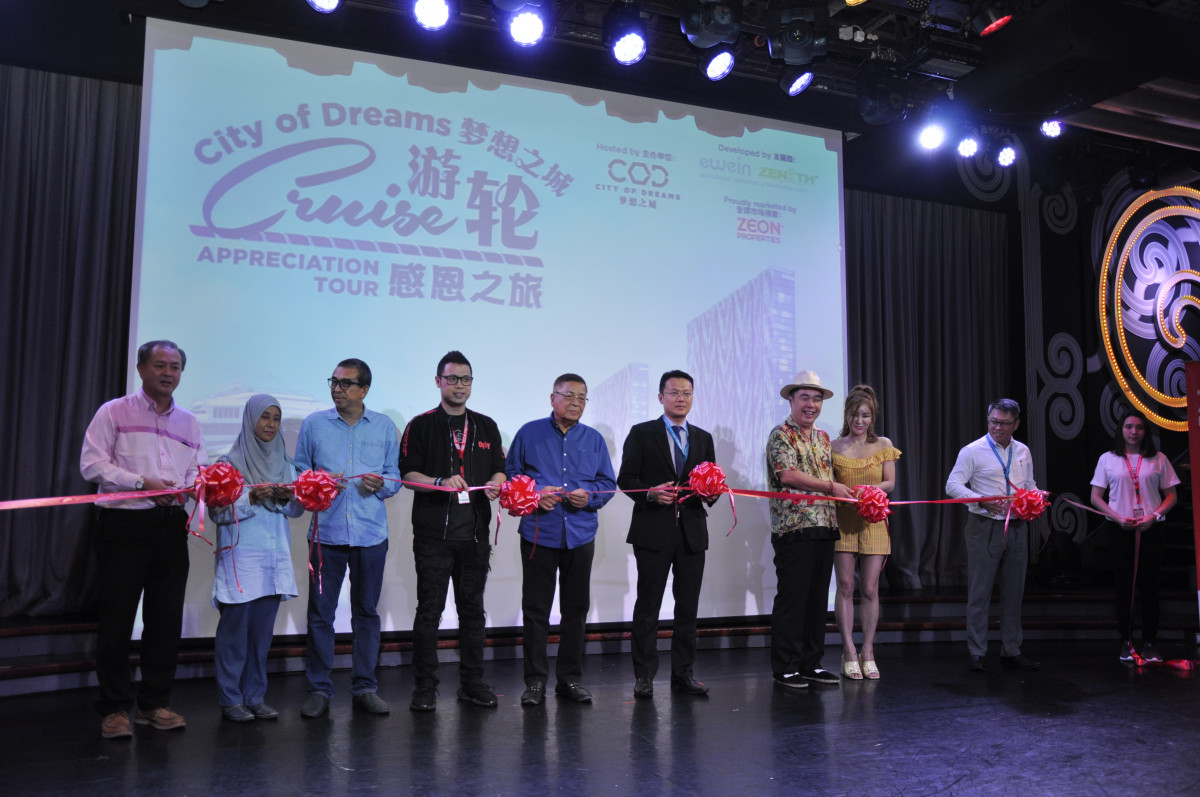 PENANG (Jan 3): Penang property developer Ewein Bhd has rewarded more than 1,000 purchasers of its latest project City of Dreams with a 4-day 3-night cruise.
The cruise trip, from Penang, covering Port Klang and Phuket, was launched by Penang state executive councilor for Tourism Development, Heritage, Culture and Arts, Yeoh Soon Hin.
In his welcome speech, Yeoh commended Ewein for organising the customer appreciation trip, saying it was a creative way of promoting Penang tourism while contributing to its economy.
"The state government is working hard to improve the state's infrastructure including plans to redevelop the cruise terminal. We hope that more in the private sector can organise similar tours," Yeoh added.
In September last year, the Penang government announced the upgrading plans for the Swettenham Pier Cruise Terminal. The RM155 million project is a joint venture between Penang Port and Royal Caribbean Cruises.
Yeoh said the project will take a year to complete. It involves the expansion of an existing berth to 660m from the current 400m to enable the terminal to accommodate two of Royal Caribbean Cruise's new mega cruise vessels with a capacity of nearly 5,000 passengers in total.
City of Dreams is a seafront luxury residential development nestled in Bandar Tanjong Pinang, Penang. Overlooking Gurney Drive, the serviced apartment totalling 572 units was first launched in 2016 with built-up sizes ranging from 1,097 sq ft to 1,335 sq ft.
Ewein Bhd is a Bursa Malaysia-listed company involved in property development, manufacturing, property management and e-commerce. City of Dreams is the group's maiden property development project in Penang, through its subsidiary, Ewein Zenith Sdn Bhd.
The development with a GDV of RM800 million houses of a wide range of luxury facilities, such as private lifts, yacht services, Rolls Royce limousines, a private bowling alley, a private cinema and over 60 other facilities.
More than 70% of the project has been sold. While most of the buyers are locals, the development has also attracted international buyers from Singapore, China, Taiwan, Hong Kong, Indonesia, Thailand and Europe.