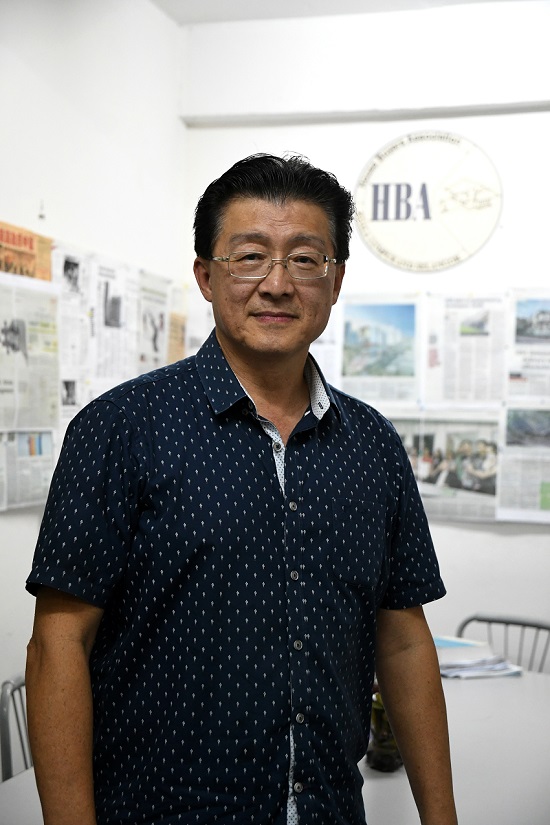 Arriving at the National House Buyers' Association office at Kuala Lumpur's Jalan Imbi, its honorary-secretary general Datuk Chang Kim Loong greets us with a smile and leads us to HBA's small but cosy office where the organisation has for the past 18 years, attended to thousands of homebuyers' grievances.
"This office space was given to us for our use for free by a victim of an abandoned project whom we had helped previously. Our team of volunteers made up of architects, lawyers and other professionals spend their Saturday afternoons here to tend to homebuyers who need help including victims of abandoned projects," Chang shares.
Chang's passion for protecting the rights of homebuyers in Malaysia is well known. His passion stems from the many house buyers whose housing dreams were shattered especially those who had bought into projects that were subsequently abandoned by their developers.
"When projects are abandoned, it is not only the house buyers who suffer. Other bona fide developers, banks and the government are also affected. The buyers are burdened with the repayment of bank loans while continuing to pay rent for their current rental homes. Not only are their plans to own a home derailed; in many cases, the future is bleak due to the piling up of interests on the housing loans that they have taken.
"This is not only unfair, it is downright unacceptable and disgusting. How do we expect those who are directly facing such situations to stomach it whilst wayward developers go scot-free? And we are talking about 21st century Malaysia, a caring society!" Chang exclaims.
Buying a house is to the man in the street the most precious investment he can make. An average working person who buys a house, he adds, has no intention nor expects to be involved in any form of litigation or to be forced to seek remedy from the Housing Tribunal and Court of Law to enforce his or her legitimate rights.
"It is indeed very cruel and unjustifiable when such a noble intention (to own a home) turns into a living nightmare. It should not be forgotten that for every buyer involved in a problematic housing project, there are three or more people (their dependents or family members) who will invariably suffer the consequences as well.
"One must understand what a victim goes through. The Government has no solution to prevent abandoned housing projects. The havoc a victim of failed housing projects faces is a national issue that has been downplayed. Any one abandoned housing project is far too many," says Chang.
HBA was formed in 2000 by Chang and a group of like-minded friends and victims of housing projects gone awry with the intention of giving the homebuyers a voice. Chang stresses that the organisation continues to be a voluntary, non-profit and non-political organisation manned by volunteers and members of various professions.
The primary aim and objective of HBA since its inception are to educate buyers of their legitimate rights and interest, and to disseminate information related to the housing sector. Making recommendations to the Government for changes in laws and protection of house buyers is also part of the agenda. The aim is to balance out the often disadvantaged position of house buyers in the housing supplier-dominated market.
"We strive for a balanced, fair and equitable treatment of house buyers in their dealings with housing developers," says Chang, adding that the organisation operates purely on "volunteer workers' benevolence" who have unselfishly given their time to strive for the interest and benefit of house buyers with the axiom: 'Our Free Service For Nice People Only'.
After 18 years of voluntary service, is Chang and his team worn out? "I was just saying that after 18 years, we [HBA] can slow down a bit. But every year, there are new cases and problems that crop up and we continue to fight for what is right. We are definitely not worn out and we continue to help where we can. The most important thing is to u-sim (Hokkien for "have a heart") in what you do," Chang concludes.
Look out for HBA's column focusing on issues related to housing and homebuyers in upcoming issues of EdgeProp.my.
This story first appeared in the EdgeProp.my pullout on Jan 4, 2019. You can access back issues here.